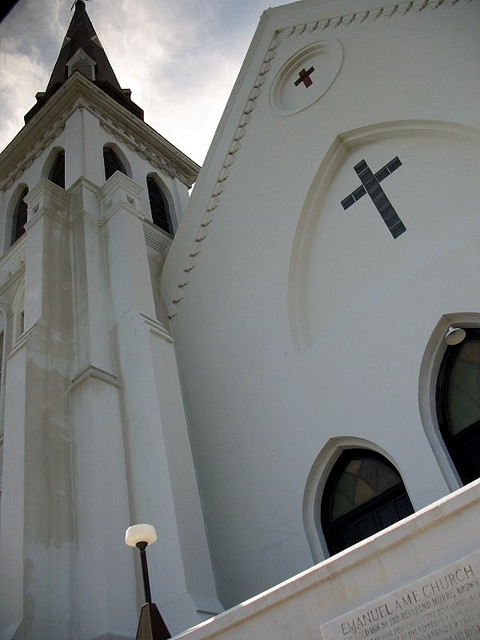 My cousin's friend's 102-year-old grandmother attends Emanuel African Methodist Episcopal Church in Charleston, the one that was attacked yesterday. She would normally have been there, but didn't go that one time. Of course she knows all the people who were killed. Her family is trying to figure out how to tell her what happened.
I bet she remembers when the 16th Street Baptist Church in Birmingham was bombed. It was fifty-two years ago, before I was born. She would have been fifty years old, having grown up, married, had children, lived a whole life for some people, all under the shadow of segregation. I wonder if she was there when Dr. Martin Luther King, Jr. spoke at Emanuel. I don't know for sure, but I imagine that she was. I don't know how much she personally was involved, but I know women like her, grandmothers and great-grandmothers now in some cases, who showed up, marched, made food, went to jail, gave money..whatever they had…great souls, ordinary people, great ordinary souls. The world I grew up in was less broken because of them.
It feels like we are going backwards. But no matter how weary I am of terrible news, others are far more weary than I. What support we have, ought to be given where it is most needed. Here is the church's website, where you can offer words of comfort or donations if you are so inclined.