The goal is simple. My friends and I are trying to integrate the impoverished downtown of Steubenville, OH with the student body of Franciscan University, for the mutual benefit of both parties. Our first step is to establish a thriving music scene — giving students a reason to come downtown, to encounter their neighbors and build personal relationships, to patronize local businesses, and to give local business leaders a reason to invest in the downtown area, to open up shop, to bring life, jobs, and culture to the downtown.
We are restoring a historic building to make a music venue. Its second floor will become practice rooms where we can offer free instruments and music activities to kids who couldn't otherwise afford them, to give them a place off the streets, the powerful influence of the arts, and life-affirming mentor-relationships with volunteer teachers.
This end is not a music scene, though in an aesthetic sense, bringing beauty to a city is an end in itself. Rather, the music scene is a means of an organic integration between the student body and the city, an integration we see as a necessary component in the revitalization of our city.
So I'm asking you for money. We started an indiegogo campaign to raise the funds necessary to start this cautiously quixotic socio-economical-aesthetic revolution of papal-encyclical inspired revitalization. We've raised about 10% of our goal.
Your generosity has been unreal. We are receiving donations and support from artists, ESPN anchors, politicians, high-school students, Franciscan alumni and professors, downtown businesses — in short, from a wonderfully unlikely collage of people who want to see the city thrive.
One of the more exciting parts of this is that artists are getting pumped, and have donated their work as perks for your donations. Audrey Assad's new album was all snatched up, and the poetry we've been offering has been happily doomed to the same fate. But fear not! I'm happy to announce a few more:
First, the blood-and-bones folk-honesty of The Brother Kaschak, who are offering their entirely super-secret upcoming studio album to our funders.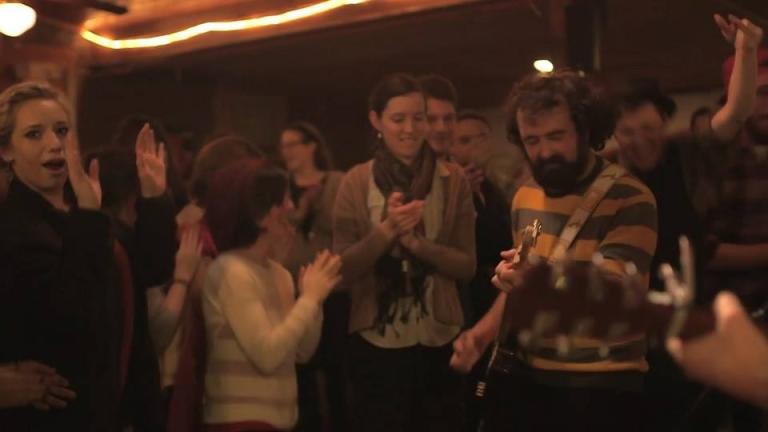 I want to commend these two consistently sweatered gentleman specifically. They came down to Steubenville to play a show for The Harmonium Project, bringing students into the downtown area — introducing quite a few to the place — and later that night had their instruments and equipment stolen from their car. I have never experienced two people more happily robbed. Their support for The Harmonium Project has been unflagging.
Secondly, we're offering the 5 copies of Hands in the Land, the sweet sounds of Alanna Boudreau.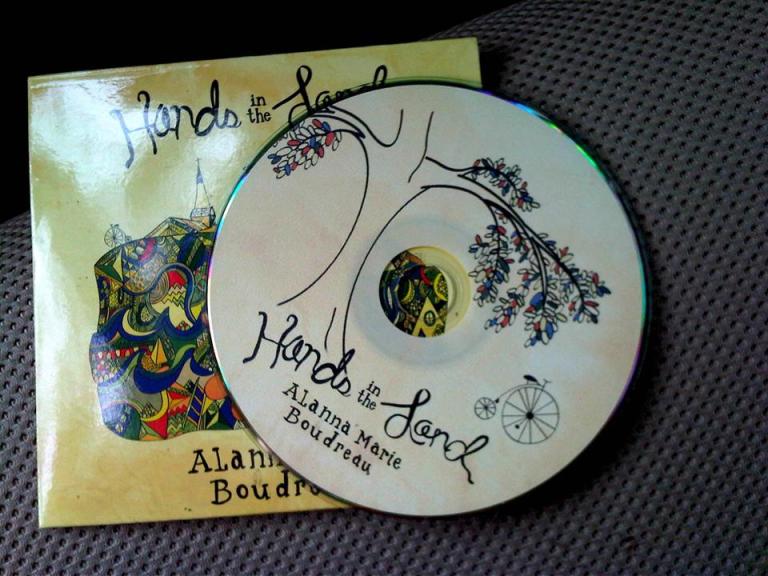 And just in case your inner indie-rock adoring daemon remains insatiable, Kevin Heider is offering 15 free downloads of his albums The Spark and The Salzburg Revolution.
And for the people who like to hear music with their eyeballs, we've had an incredible donation of two oil paintings from Troy Edkins of Essex, England. They are — as of yet — unfinished, and gorgeous.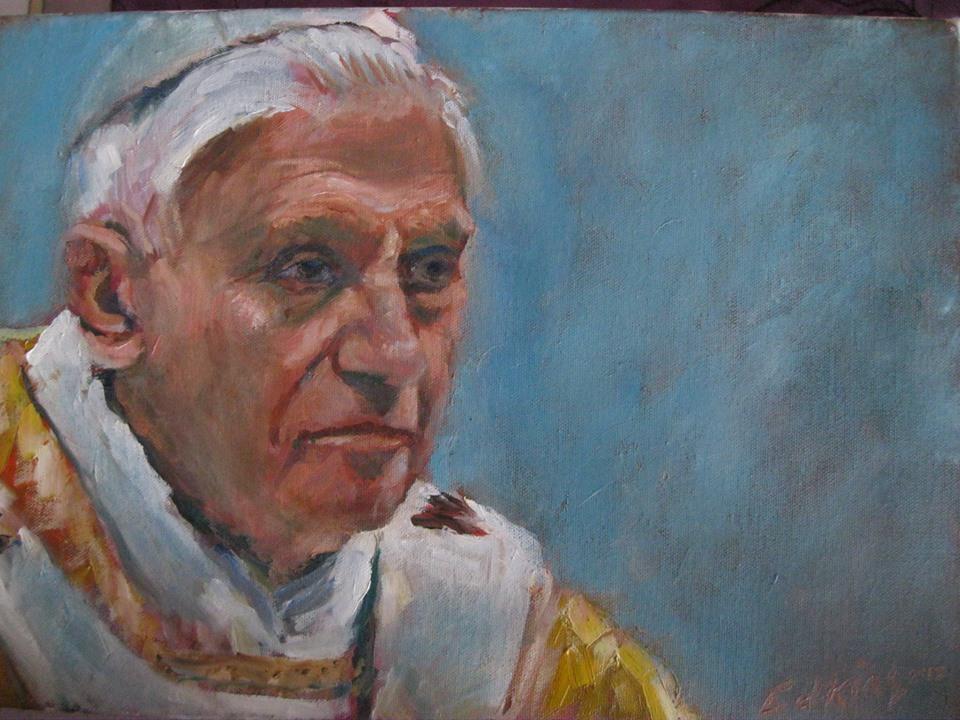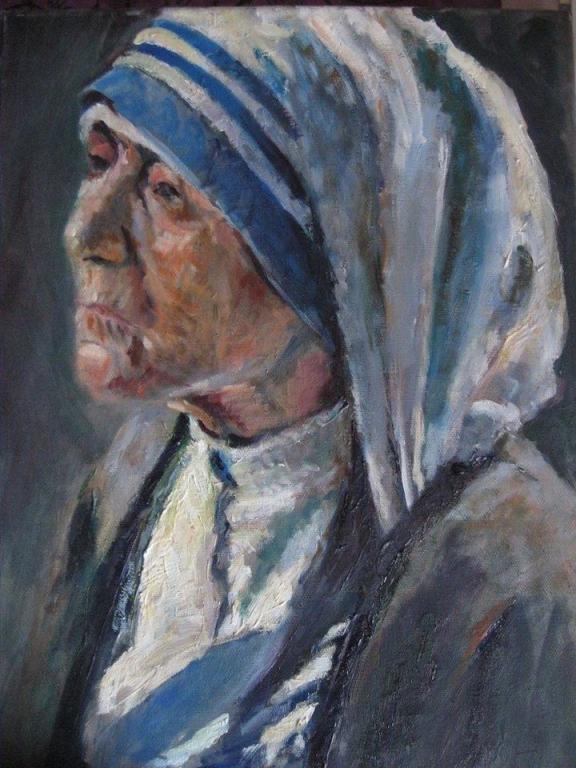 And I am still offering to write an essay on a topic of your choice. I've got 5 essay gigs so far. Keep 'em coming. Check out all the perks on the Indiegogo.
And please, if you haven't donated yet — do it. If everyone who sees this post gave 10 dollars, we'd be 50% funded. If you can't donate, don't worry! There's more ways to help.
Are you an artist? Donate some of your artwork — be it music, poetry, painting, whatever — to The Harmonium Project to use as perks. Email us: theharmoniumproject@gmail.com
Do you know other humans? Share our indiegogo campaign with them.