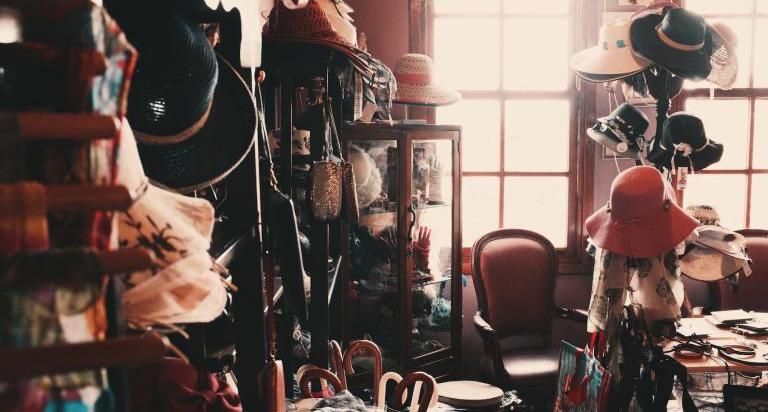 There had been an emergency.
Having picked up the phone on its second ring, I listened as a friend frantically asked if I could come to her house to babysit. Her husband fell during a soccer game and was now on his way to the hospital. It wasn't life-threatening, but it was urgent nonetheless.
Of course I dropped everything, threw a couple things quickly into the car, and began the ten minute drive across town.
Arriving at her house, I jumped out of the car and made my way up the steps to her humble home. But stepping in, I felt as if I had run into a wall – my body halted with my eyes scanning across the room.
There was trash everywhere.
My friend, her husband, and her two kids lived in a wonderful little home, filled to the brim with trash. Old magazines, empty cereal boxes, and piles of paper covered each of the surfaces. In the kitchen where a drawer should have been, an empty egg carton sat in the 4×8 inch hole in the cabinet.
On the couch, where the youngest had just peed his pants, was a towel to "dry it up."
I was perplexed, confused, grossed out, and mostly stunned.
Clutter in Our Lives
That night came and went. My friend's husband was fine and after a few hours taking care of the kiddos, I ventured back home, pouring myself a stiff cocktail upon arrival.
But the memory of it returned to me a few weeks ago when I had the privilege of speaking with Laurie Palau on her podcast This Organized Life.
For me, my conception of clutter has always been physical; when someone says "clutter," I think of an unorganized desk, forgotten papers thrown in a corner, or a moving box that hasn't been unpacked after three years. I remember that night at my friend's house – what a house looks like when clutter becomes something more sinister. When disorganization becomes a health hazard.
I'm not a "neatfreak" by any stretch of the imagination, but I enjoy when things have their places. I take my plates down when needed, clean them after a day or three, and return them to their place. 
But during our conversation, Laurie stretched me to think beyond the physical: what about our emotional clutter, our relational clutter, our inner narrative clutter? What does it mean to not only have "extra," but extra that doesn't have a home? Extra that is unneeded, unhelpful, and even unwanted?
I like to think Laurie and I are working in similar landscapes but with different words. Her emphases on clutter and organization have parallels with my focus on shadow work and inner examination.
So, here are a few questions using both her words and my words that get at similar concepts. Perhaps one or both will help you in your own inner work.
In times of stress and anxiety, what emotional clutter do you notice simmering and bubbling inside you?

In times of stress and anxiety, which of your inner narratives – stories you tell yourself about yourself and the world – come to the surface for you?
What relationships that you hold onto serve more as life clutter than healthy, emotional, and affirming of who you are and who you are becoming?

What relationships do you have that are less than life-affirming, that demand of you more than they give to you, or that fail to honor your inherent dignity and agency?
You can watch our full conversation below or listen to it on Apple Podcasts here.