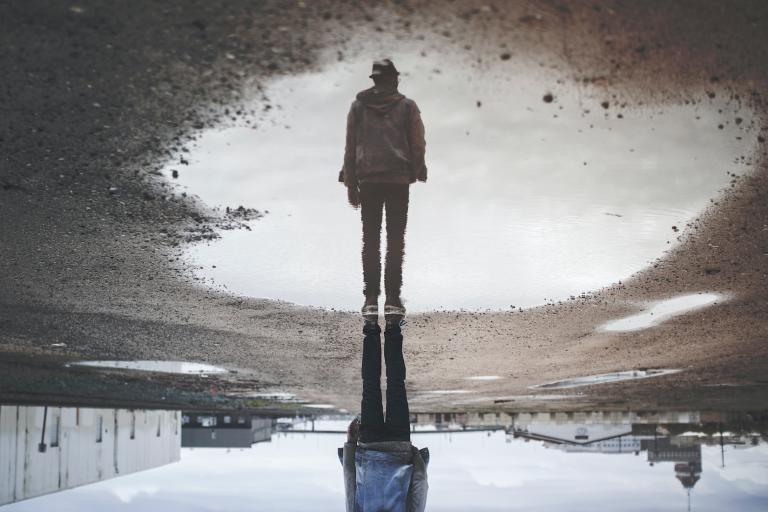 When I was younger, I had several teachers who served as mentors for me – perhaps you did too. They were the ones who led by example, inviting me to understand more about myself, the world around me, and how to use my voice in it. And as an educator for the past seven years, I've seen from the other side the impact a good teacher can make in a person's life. 
Unfortunately, when I moved into adulthood, I learned something terrifying: adults aren't generally given a list of teachers to guide us year-to-year! There's no longer a class schedule filled with people dedicated to our growth. We have to find them ourselves. (Or be found by them.)
And it's difficult work! Because it requires us to become disillusioned: to shed the illusions that we can simply follow a religion's to-do lists or find one guru who might be our end-all-be-all. Again and again, the process of finding Elders who speak to our souls takes us through the murky waters of imperfect institutions, broken promises, and into our own inner confusions.
This disillusionment is scary – and yet it is sacred. It is through this shedding of our illusions that we become more free to tap into our inherent dignity and in touch with who we truly are.
If you're interested in exploring how this experience of disillusionment operates as both scary and sacred within your own life experiences and stories, I'm inviting you to join me on October 20th for An Evening with the Teachings of Parker Palmer. We'll use guided journaling prompts and the teachings of this great Elder to explore our own inner lives and the stories we tell ourselves about ourselves.
About Parker Palmer
Parker Palmer is a writer, speaker, and activist who focuses on issues in education, community, leadership, spirituality and social change. A founder of the Center for Courage & Renewal and a practicing Quaker, his work focuses on the intersections of justice, purpose, and finding one's meaning in life.
The author of many books, I highly recommend Let Your Life Speak and The Courage to Teach, both of which have been foundational for me in my personal life as well as my career in education.
You Are Invited
In October, I'll be hosting an evening of guided journaling around Parker Palmer's teachings on disillusionment.
All you'll need during our time together is 
a quiet place in your home,

a candle,

a cup of tea or water,

comfy clothes,

and a journal or something to write/doodle on.
If this feels like something that will feed your soul, your spirit, and help you connect deeper with your inherent dignity, I invite you to sign up for this event!
When: October 20th, 7-8PM PT
Where: The comfort of your favorite chair or pillows! The Zoom link will be provided after you RSVP. 
What: We'll be introduced to Parker Palmer's teachings on disillusionment. Using these teachings as our guides, we'll explore our own inner lives and stories.
Cost: FREE!