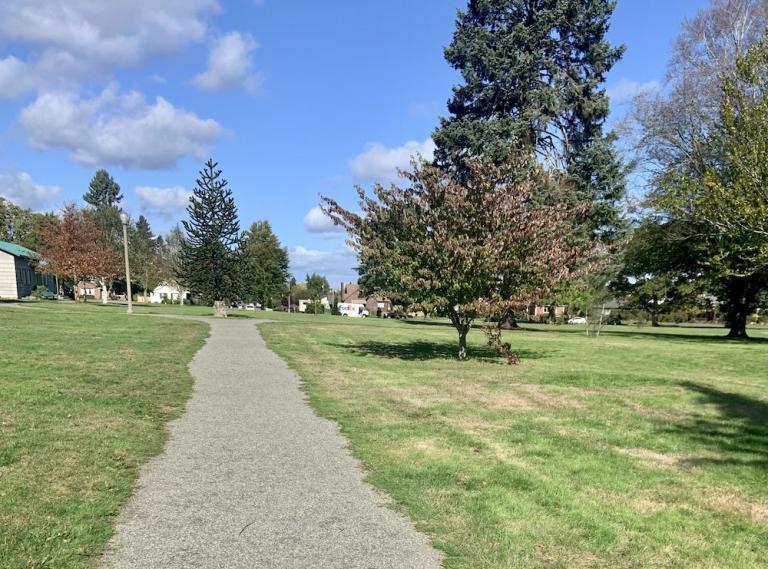 A few years ago, I found I was really struggling to stay present.
I would go on these long walks through my neighborhood and instead of experiencing the world around me, my mind would be swirling with stories of "what I should have done" and "what I will say next time."
I was avoiding the present moment (which held a fair bit of grief and anger at the time) by living in either memories or fantasies.
Sound familiar at all?
According to Casper ter Kuile, the author of the beautiful book The Power of Ritual, spirituality isn't primarily about religious belief systems or institutions – it's a process of sinking into a "depth of presence and a depth of experience."
And he writes that everyday practices – the things we do with a purposeful combination of intention, attention, and repetition – help us to become acquainted with these depths. They help us to become more deeply present.
Do you have any practices that meet his criteria? (Things you do with intention, attention, and repetition.)
The cool thing about these kinds of meaning-filled practices is that they aren't one-size-fits-all.
ter Kuile says, "You have to find the right thing for you…what will help you connect with yourself, what will help you connect with other people, what will help connect you with nature, and then something that will connect you with the transcendent."
Do you feel like you're running on autopilot and want more grounding in your life? I'm hosting a virtual workshop next month to help you create an intentional practice and rhythm for your life. Learn more and sign up here!​
A Couple Meaning-Filled Practices from My Life
Here are three practices of intention, attention, and repetition I engage with to help me stay present. I invite you to grab whichever one you resonate with this week: try it, change it, play with it, or design your own!
1. Muscle Relaxation Practice (daily)
This is a practice I do everyday in the mid-morning. It helps me to become aware of the tension my body is holding, to regulate my emotions, and to slow down – all of which helps me be healthier and more present within my communities. (Pro tip: It especially helps on work days.)
2. Long Walks (weekly)
My partner knows this one well: if I don't go for a long walk at some point during the week, I become easily aggravated, frustrated, and a bit of a curmudgeon. Being able to walk alone for an hour or two helps me to reconnect deeply with myself and situate myself in the world – and I get my steps in!
3. Water Gazing (monthly)
Alright, I made the name of this one up. But that's what it is! I go to the waterfront once a month (at least) and I simply watch the water. There's something deeply connective there for me; it reminds me of my ancestors and my genetic connection to all things. It's my way of opening up my posture and saying "yes" to transcendence/the Divine.
​
An Invitation To Explore This More
Running on autopilot and feeling ungrounded is the worst.
Especially because it often feels like it just won't stop. It takes a level of awareness and commitment to shift gears that most of us don't have access to when we're in the thick of it.
So, if this resonates, I have an invitation for you.
On May 20th, my friend Kristen Barton and I will be leading a virtual workshop to help you create an intentional practice and rhythm for your life. Learn more and sign up here.
---
Not able to make the event?
Sign up for my free 5-day email series titled 5 Days to Get Off Autopilot: Lessons, Guidance, and Activities for Becoming More Intentional With Your Life.
You can also connect with me on Instagram and through The Wednesday 1-2-3, a weekly email where I share 1 contemplative and embodied practice, 2 questions for your inner work, and 3 resources to step into your communities in new ways.