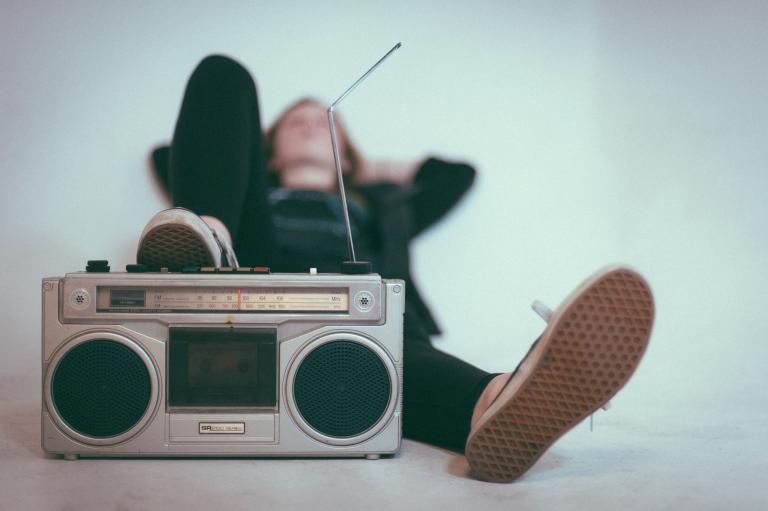 For me, spirituality and therapy are deeply related.
While there are obvious differences in language used, underlying beliefs, practitioner emphases, and general practices, they are both about seeing reality a bit more clearly. There is a gray area where one's inner spiritual depth is fed by therapeutic practice and one's sense of wholeness is fed by the depths of their spirituality.
Because of these blurred lines and gray area, I find it obvious – and at times easy – to look for everyday practices that feel spiritual or therapeutic and that invite me into contact with my wholeness.
Here's a contemplative practice that brings music into the inner work:
Step 1: With journal in hand, open your Liked Songs playlist on Spotify and hit shuffle.
Step 2: Close your eyes and listen to whatever song comes on. If any memories or immediate images/emotions come up, quickly write them down. Then, click to the next song.
Step 3: Do this over and over again until you have a list of ten (or so) songs that have specific connections for you.
Here's an example from me:
– "Dear Mama" by Tupac: the absolute love and commitment one of my old friends had for her mother as she took care of her.
– "Honeybee" by The Head and the Heart: when my then-partner told me she didn't think I would be a good father.
– "Juice" by Lizzo: Ted Lasso.
– "KOD" by J. Cole: the J. Cole concert Mike and I went to at then-Key Arena
– "Love Song" by Sara Bareilles: me in high school having all the crushes.
– "My Boo" by Usher and Alicia Keys: riding the bus in Seattle when I was young.
– "Pompeii" by Bastille: my trip in 2012 to Pompeii, Italy
– "Take Me Home, Country Road" by John Denver: long road trips I've had and Vickie's presence in my life when I was a kid.
– "Taking Control" by Birdtalker: the first time Heather joined me for a Birdtalker concert.
– "Thinkin Bout You" by Frank Ocean: my time at PLU and visiting Anders in the studio
– "When You Love Someone" by James TW: tears, crying, sadness
You might find, like I did, that some connections are more potent than others. For me, some songs and connections had hefty emotional weight attached while others were just little associations.
Step 4: Pick one or two connections you've found and "texture" them. (More on texturing here.) Here are some questions that can help this process:
What is the weight of the memory or connection?
What people in your life are connected to this song?
What is your body's response to this hearing this song?
What emotions are present in you when you hear this song?
What other connections or memories are attached to this one?
Engaging in our inner work – whether you think of it as spiritual or therapeutic or something else entirely – is an exploratory and ongoing process. And as asset-based community development practitioners say, the questions are more important than the answers.
Whatever comes up in you during this practice, give it time to simmer and move without need for resolution or certainty.
For more introspective practices like this, you can subscribe to my weekly email where I share short teachings, inner work questions, and resources to go further.
If you're interested in a simple framework for engaging in your inner work, check out my free 5-day email series on shadow work called 5 Days to Get off Autopilot.