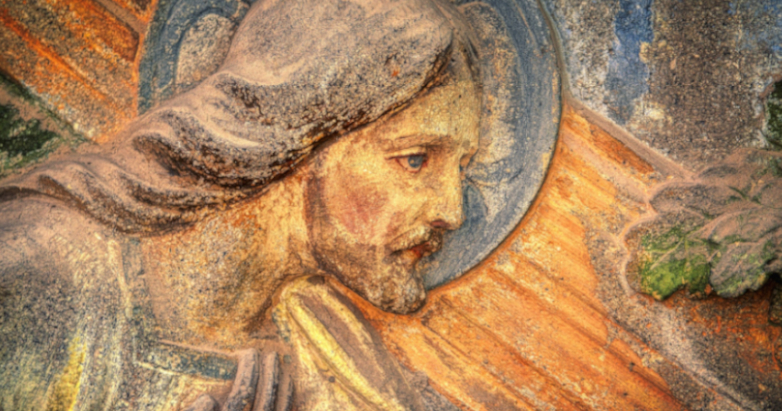 The Scriptural Way of the Cross was introduced by Pope John Paul II on Good Friday 1991. While this does not intend to replace the Traditional Way of the Cross, it aims to provide a source of meditation that is supported by various accounts in the Bible. Pope Benedict has also approved this modern version of the stations of the cross in 2007.
This Lent, let us try to meditate upon these significant events that led to Jesus' crucifixion and resurrection.
You can find the 14 stations of this version below followed by a brief reflection:
1. Jesus prays in the Garden of Gethsemane
Jesus prays to the Father at the hour when it was darkest and most sorrowful. He knew the terrible things that will happen to Him, but He surrenders everything in trust.
In times when we feel lost and alone, let us turn to the Father. He is our refuge, our strength, and our hope.
2. Jesus is betrayed by Judas and arrested
How hard it must have been for Jesus to see one of His chosen apostles be among those who seek to arrest Him. Is this how His friendship and generosity should be treated?
If you have ever felt betrayed by someone close to you, think of Jesus. He knows what's it like to be betrayed by someone He shared His life with.
3. Jesus is condemned by the Sanhedrin
Jesus was accused and condemned unjustly by those who should have exercised their authority well. After all the good He has ever done, this is all that He received in return.
Have you ever felt condemned for a sin you did not commit? Place your trust in God who will judge fairly and who will reward each man according to what he has done.
4. Jesus is denied by Peter 3 times
We live at a time when many people will judge us because of our faith. We may be seen as someone foolish or even tagged as self-righteous.
Will we deny Jesus so we can avoid being mocked by the world?
5. Jesus is judged by Pilate
Pilate had the authority to release Jesus. He knew that Jesus did nothing wrong, but he still allowed the voice of the crowd to overwhelm his decision.
Today, if we are put in positions of power, let us remember our responsibility to do what is right. Let us not allow innocent people to be condemned.
6. Jesus is scourged and crowned with thorns
There are many ways to be hurt by other people. You may experience your reputation being damaged. Or you may be considered an outcast because of your firm beliefs.
Let us not lose hope even if it feels like we are being scourged or crowned with thorns. If we do not give up, we will reap our great reward when Jesus comes.
7. Jesus takes up his cross
No person is pleased to carry a burden in life. We often want to be relieved from our troubles. But if our sacrifices are done out of love for others, everything will be worth it in the end.
Always remember your God-given purpose. This will give you strength to carry your cross each day.
8. Jesus is helped by Simon of Cyrene to carry his cross
Jesus is King and God. But He allowed Himself to be weak for our sake. He was also humble enough to accept help from another.
Let us also walk in the path of humility and not consider it an offense when someone helps us or assists us in the hour of need.
9. Jesus meets the women of Jerusalem
Jesus is wounded, tired and weak. But when He met the women of Jerusalem, He still showed His concern for them.
May we also think about other people even when life seems hard. This is, after all, the way of love.
10. Jesus is crucified
Jesus sacrificed even His own life in order to save many. And He did it even when He was betrayed, abandoned and denied.
May we always remember His boundless love for us. While it is a mystery we'd never fully understand, we can allow it to change us and make us channels also of His love.
11. Jesus promises his kingdom to the repentant thief
May we never think it is too late to be forgiven or to reach heaven. Even if we feel that we do not deserve His love, let us trust in His Divine Mercy.
The thief did not allow the weight of his sins to bring him to despair. He trusted in the infinite Mercy of Jesus.
12. Jesus entrusts Mary and John to each other
Even at the very last moments of His life, Jesus still thought about us. He left us His Mother. Must we live as though we do not have the Blessed Virgin Mary looking after us?
Giving honor and love to Mary does not take away anything from our love of Jesus.
13. Jesus dies on the cross
Jesus could have come down from the cross and avoided death. But He remained obedient to the will of the Father.
It was not weakness that kept Him at the cross. It was Love!
14. Jesus is laid in the tomb
Jesus was without any stain of sin. But He allowed His body to die and to enter the darkness of the tomb.
When it we experience darkness in life, may we remember that Jesus remains to be our Light. Let us keep our gaze fixed upon Him. He will lead us to eternal life!
An Invitation for Reflection
I hope these brief reflections can help you meditate upon these stations of the cross during Lent or even during ordinary days.
May we be reminded of the sacrifice of Jesus for us. He loves us and offered everything including His life to save us.
---
Jocelyn Soriano writes about relationships and the Catholic faith at "Single Catholic Writer". She wrote the books 366 Days of Compassion, Defending My Catholic Faith and Questions to God.
If you want to see some reflections on the Traditional Way of the Cross, you may also want to watch the following YouTube video: