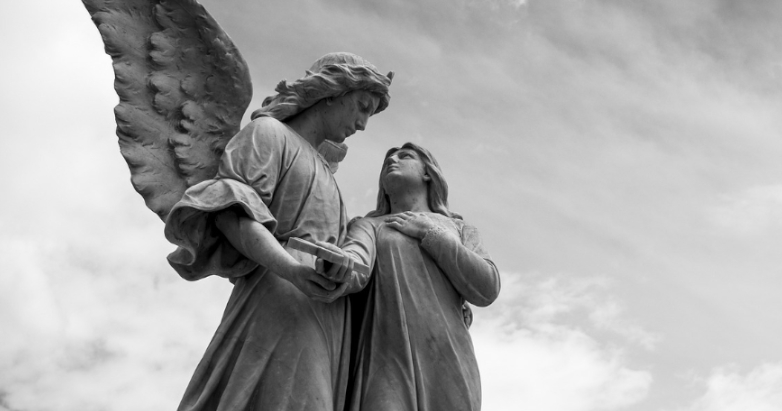 "For I am convinced that neither death, nor life, nor angels, nor principalities, nor present things, nor future things, nor powers, nor height, nor depth, nor any other creature will be able to separate us from the love of God in Christ Jesus our Lord." – Romans 8:38-39 (NABRE)
I think there is nothing that could ever test our faith more than the hour of death – our own, and that of our loved ones. It is death that asks us the most difficult questions we'd ever face about our faith.
Why is there death? Can there still be life after our earthly existence?
Even if we thought we had the strongest faith in God, the death of our loved ones would always measure how strong our trust in Him truly is.
Because losing our loved ones to death is also losing a part of ourselves. It is not only our loved ones who die. We also die with them. Together, we go through the valley of the shadow of death.
"That is why separation is so painful; it is not so much two hearts separating, but one being torn asunder." ― Fulton J. Sheen
Finding comfort in our Catholic beliefs
As we face so many questions after the loss of our loved ones, however, we eventually find that it is also our faith that can give us consolation in our grief.
We may have times of doubt. And we may even get angry at God. But in the end, we would come to realize that the answer is not to lose our faith, but to cling to it all the more.
It is in our Catholic beliefs that we can find a path to healing. It is only with trust in God can we ever find solace in the darkness surrounding us.
Here are some of the ways our Catholic faith can be a source of comfort for us in times of grief:
1. Consolation in life after death
After the physical death of our loved ones, we don't believe that they just cease to exist. Our faith teaches us that our souls are immortal.
Being alive in spirit, we do not lose our connection with them. We have hope that they can somehow watch us and hear us. If they're in heaven, they can even pray and intercede for us.
"And the fact that the dead are raised Moses himself showed, in the story about the bush, where he speaks of the Lord as the God of Abraham, the God of Isaac, and the God of Jacob. Now he is God not of the dead, but of the living; for to him all of them are alive." – Luke 20:37-38 (NRSVCE)
Death is not the end. It is only a stage of passing through the next life.
"Death is no more than passing from one room into another. But there's a difference for me, you know. Because in that other room I shall be able to see." – Helen Keller
2. Belief in purgatory
As Catholics, we believe that aside from heaven and hell, there is another state where our loved ones can be after death.
We do not despair even if we think our loved ones have lived less than perfect life. Instead, we hope upon the mercy of God.
Our belief in purgatory is also linked to the hope that we have. And so we continue to pray for our loved ones who have died.
3. Hope in the resurrection of the dead
As Catholics, we remember what we profess in the "Apostles Creed". We believe not only in the existence of the soul but also in the resurrection of the physical body.
We hope for the time when we can be reunited with our departed loved ones.
When Jesus rose from the dead, His apostles could even touch His physical body. He was not a ghost roaming and haunting deserted places like we see in the movies.
One day, in the resurrection of the dead, we an even embrace and kiss our loved ones again.
"But we do not want you to be uninformed, brothers and sisters, about those who have died, so that you may not grieve as others do who have no hope. For since we believe that Jesus died and rose again, even so, through Jesus, God will bring with him those who have died." -1 Thessalonians 4:13-14 (NRSVCE)
4. Strength in the sacraments
In our darkest hour, the Church provides us with the sacraments to continue to heal and nourish us.
If we have sins that burden us with guilt, we can go to Confession. As we regularly attend mass, we can receive the Eucharist.
"I am the bread of life. Whoever comes to me will never be hungry, and whoever believes in me will never be thirsty." – John 6:35 (NRSVCE)
5. Comfort in prayer
Our Catholic faith reminds us that we are not alone in our grief and suffering.
God is always there to listen to our cries. We can ask Him all of our questions. We can find solace in His Merciful Heart.
To Him we entrust all of our loved ones.
In the hour of our deepest pain and weakness, let us come to Jesus. He will never abandon us.
"Come to me, all you who labor and are burdened, and I will give you rest." – Matthew 11:28 (NABRE)
Grief and Healing
Death is the thief who dares to take away everything that is good and beautiful from us. It creates a vacuum so wide and deep that nothing can fill it except for the saving grace of God.
Indeed, Jesus Himself defeated death forever so we can have eternal life. Let us entrust to Him our loved ones who have gone before us to the next life. And let us ask Him for the strength to carry on.
We may feel as though we ourselves are walking in darkness, but let us keep our gaze upon the Light.
"Even though I walk through the valley of the shadow of death,
I will fear no evil, for you are with me;
your rod and your staff comfort me."
-Psalm 23:4 (NABRE)
---
Jocelyn Soriano writes about relationships and the Catholic faith at Single Catholic Writer. She wrote the books In Your Hour of Grief and Of Waves and Butterflies: Poems on Grief.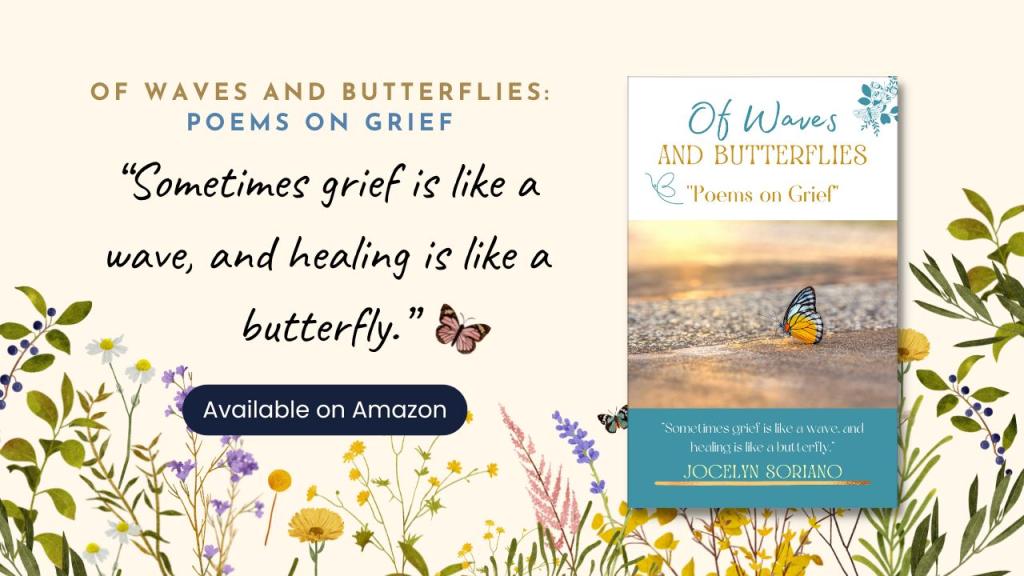 You may also want to read "3 Reasons Why Our Relationships Don't End in Death".