The Winter Solstice – Yule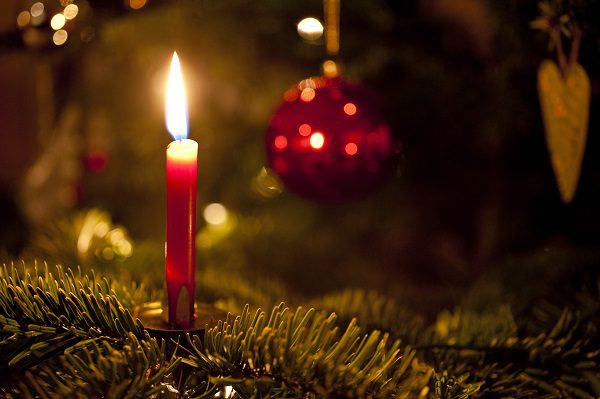 The shortest day and the longest night, it is from this day onwards that we start to get a little bit more sunlight each day.  The Oak King and the Holly King fight once more with the Oak King winning this time to reign over the waxing period of the year.   A time for family, friends, get togethers, feasting and celebrating.
We probably all over eat at this time of the year, I like to think of it as fuel to help keep my body warm…The scents and tastes at Yule are amazing with cinnamon and cloves being my favourites, just the smell of mince pies baking in the oven sums up this season for me.
When you take your after Yule dinner stroll keep an eye out for nettles, cow parsley, crab apples, juniper berries, rosehips, chestnuts and wild mushrooms.
Seasonal vegetables for December are: Jerusalem artichokes, beetroot, borlotti beans, broccoli, Brussels sprouts, cabbage, carrots, cauliflower, celeriac, celery, endive, greens, leeks, lettuce, onions, parsnips, potatoes, pumpkin, squash, radish, spinach,  swede, turnips and watercress.
The seasonal fruit for December is apples, pears, quince and forced rhubarb.
Coriander Cookies
These are brilliant for winter solstice rituals as they have the sun energy heat from the coriander seeds and they are sun shaped!   The cookies are soft and spongy on the inside and crisp on the outside.
150g/ 5 oz sugar
110g/ 3 ½ oz butter or margarine (room temperature)
1 egg
275g/ 9 ½ oz plain (all purpose) flour
½ teaspoon baking powder/soda
Pinch of salt
1 teaspoon ground coriander
Beat the sugar and butter together until light and fluffy. Add in the egg.  Mix in the flour, coriander, salt and baking powder and mix until just combined.
Drop tablespoonfuls of the mixture onto a baking sheet lined with baking parchment paper.
Bake at 350F/Gas 4/180C for about 12/15 minutes (or just until it starts to turn golden around the edges).
Magic of the ingredients:
Coriander – healing, love
Butter – spirituality
Egg – healing, protection, love, fertility
Salt – protection, purification, cleansing
Sugar – love and to make life sweet
Festive Tea
4 cloves
Pinch of ground nutmeg
Pinch of ground ginger
Pinch of ground cinnamon
Herbal fruit tea bag (raspberry or apple works well)
Boiling water
Teaspoon of honey
Pop all of the ingredients except the tea bag into a saucepan and bring to the boil then turn off the heat and drop in the tea bag. Allow to steep for about 5 minutes then pour into a cup and drink whilst you eat a coriander cookie or a mince pie.
Magic of the ingredients:
Cloves – protection, love, money, exorcism
Nutmeg – luck, money, health
Ginger – power, success, money, love
Cinnamon – success, healing, power, love, protection
Honey – to make life sweet
Incense:
Bayberry, pine, cinnamon, clove, all spice, frankincense, myrrh, nutmeg and orange.
Incense Recipe:
Pine
Frankincense
Cinnamon
Dried orange peel
Oils:
Cedar, ginger, cinnamon, pine, frankincense, myrrh, juniper and nutmeg.
Oil Recipe 1:
Juniper
Pine
Frankincense
Cedar
Oil recipe 2:
Cinnamon
Clove
Orange
Salt Dough Decorations
Salt dough is one of the easiest things in the world to make, and you can create just about anything from it. Use it with cookie cutters to make your own Sabbat ornaments.
Ingredients:
4 Cups flour
1 Cup salt
1 ½ Cups hot water
1 tsp vegetable oil
Preparation:
Combine the salt and flour, then add the water until the dough becomes elastic. Add the oil at this time and knead the dough (if it's too sticky, add more flour). Once it's a good consistency, make your decorations with cookie cutters. Bake ornaments at 200* until hard (about 20 – 30 minutes). Once they've cooled, paint them with designs and symbols, and seal with clear varnish.  If you're planning to hang them, poke a hole through the ornament BEFORE baking them. Then after you've varnished them, run a ribbon or thread through the hole. You can also add a teaspoon of cinnamon and/or some glitter into the mixture too!