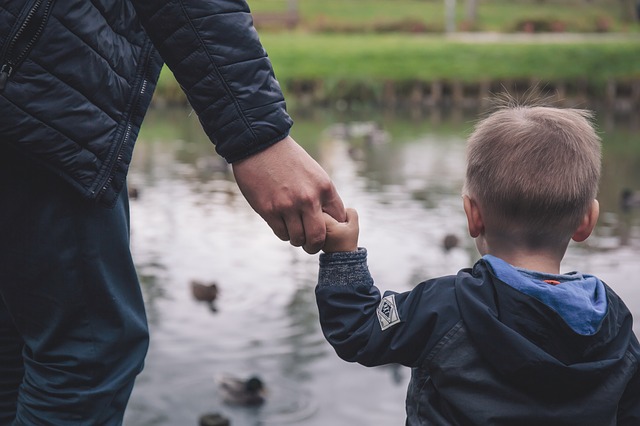 Sometimes I wonder why God would trust a weak and imperfect knucklehead like me with the awesome privilege of being a father. My Dad had all this "father stuff" down pat, but my daughters are young adults and I'm still trying to figure out what I'm doing! As a man, it drives me crazy is when my kids have a problem that I can't fix. I was recently asked to write an article on fatherhood for Catholic Digest. As I wrote and prayed, something occurred to me. It's the one thing most fathers forget…
I do whatever I can to help my children.
True fatherly love, however, goes beyond "wishing and hoping" that your children receive what's best. It also involves doing what you can to make it happen. Not only do I desire what's best for my daughters, but I will do whatever I can to bring it about.
 I have limitations.
As a father, nothing frustrates me more than being unable to fix my children's problems. Some things are just out of my control, however. Like you, I don't have superhuman powers. When I run into these roadblocks, I have two choices: I can throw up my hands and begin to worry about how the situation might play out or I can reevaluate my options. Am I truly helpless or is there something else I can do?
But I am never helpless.
I don't care what type of crisis my child is facing, I am never completely helpless. All of my earthly resources may have been exhausted, but my dad's bag of tricks is not empty. I may be their earthly father, but my daughters also have a Heavenly Father who has no limitations.
My Heavenly Father can do all things!
Because God is all powerful, there are no roadblocks that can stop him from helping his children. I can turn to him with confidence, knowing that nothing is impossible for him. Furthermore, when I ask my Heavenly Father to help my children (and his children!), I can rest assured that he has their best interests at heart.
If you're a Dad, don't panic when you feel weak. God will give you the strength you need. Always remember these words from Saint Paul:
"When I am weak, then I am strong!" (2 Corinthians 12:10)
You can read my full article HERE.