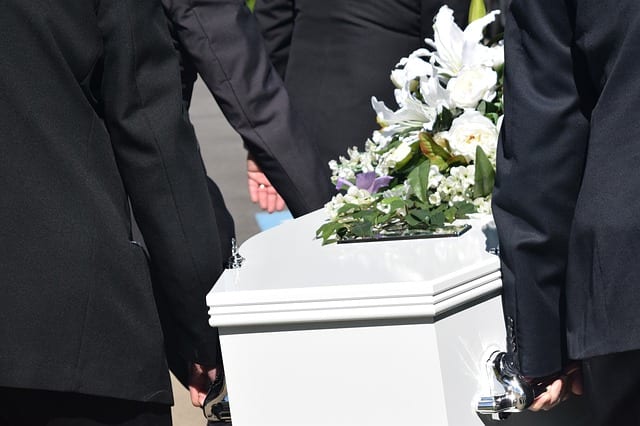 While there's no doubt that suffering can be painful, we sometimes add to our pain by believing things that simply aren't true. Let's look at two common myths about suffering and why you shouldn't believe them. The first myth is that Jesus doesn't care. The second is that He can't fix our problems. Fortunately, there is solid Biblical evidence that both of these beliefs are untrue.
After healing the centurion's servant, Jesus journeyed to the city of Nain. As he drew near to the the city, a dead man was being carried out. His mother was a widow and he was her only son. How did Jesus react?
When the Lord saw her, he was moved with pity for her and said to her, "Do not weep." (Luke 7:13)
It's great that Jesus cared about the woman, but telling her not to weep doesn't really cut it. Not only did she lose her son, but she also lost her only means of support. She would now have to become a beggar. He wasn't finished…
He stepped forward and touched the coffin; at this the bearers halted, and he said, "Young man, I tell you, arise!" (Luke 7:14)
That's a pretty bold move, isn't it? It's not like Jesus was healing someone who was sick. This guy was dead and being carried in a coffin! Guess what happened next?
The dead man sat up and began to speak, and Jesus gave him to his mother. (Luke 7:15)
If you believe that Jesus doesn't care about you or that he can't fix your problems, take another look what happened at Nain. I guarantee that He cares about your struggles. Furthermore, it's never too late for him to intervene if you ask him.
Let's pray together…
Dear Jesus, Sometimes it feels like you don't care about me, especially when I am suffering. This causes me to get discouraged and even angry. As I read the story of the widow at Nain, however, I realize that you really do care for me and you are moved with pity when I suffer. Please take away my suffering, unless you need me to go through it. In that case, please grant me the grace to carry my cross peacefully. Thank you, Lord. 
Like what you're reading? Click HERE to get BE NOT AFRAID with GARY ZIMAK delivered to your inbox each day for FREE!