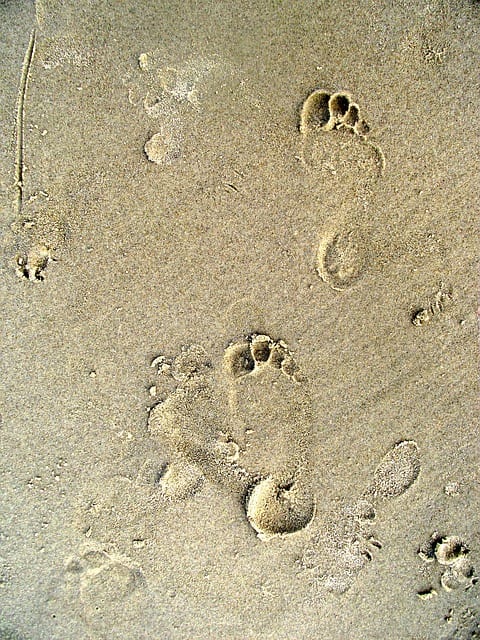 Every day, no matter where you are, an encounter takes place in your life. Unless you're paying attention, however, you could easily miss it. It's a reenactment of a scene that took place two thousand years ago when Jesus sought out Matthew the tax collector…
As Jesus passed on from there, he saw a man named Matthew sitting at the customs post. He said to him, "Follow me." And he got up and followed him. (Matthew 9:9)
Oh sure, you won't see Jesus in the flesh, but I guarantee that he's there. He might look like a sick child, a coworker, a homeless person, your spouse or a miserable cashier at the coffee shop. He might also appear as a feeling of guilt when you see the Bible gathering dust on your shelf. He could even show up disguised as the thought that you should be kinder to others, give more to charity or spend more time with your family. In each of these situations, Jesus extends the same offer that he extended to Matthew – "Follow me".
Matthew got up and followed Jesus. How will you respond?
Let's pray…
Lord Jesus, Sometimes it's hard to believe that you even know me, let alone call me to be your disciple. I bet Matthew felt the same way. He was a despised tax collector and here you are seeking him out on the job! He didn't ask any questions, he just got up and followed you. Help me to see you and respond to your call each day. Grant me the grace to leave my comfort zone and follow you in the messiness of my daily life. Thank you, Jesus. St. Matthew, pray for me. Amen.
Like what you're reading? Click HERE to get BE NOT AFRAID with GARY ZIMAK delivered to your inbox each day for FREE!