Elemental Fire by Sable Aradia. Copyright (c) 2012. Available at Etsy.

Fire –  What ignites your passionate fires? What fuels your spiritual fires? What rages in fire's destructive wake within you? And, what has healed from the cauterizing flames? How do you honor fire? How will you embrace its transformative powers?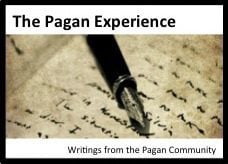 ---
You can get all the latest updates at the Between the Shadows Facebook page.  Or you can read Between the Shadows directly on the Patheos Pagan site.