I had the pleasure of being asked to be a guest host on the Pagan Musings Podcast, so that we could interview Sarah Buhrman about her new book! It felt really good to be flexing my podcaster chops again!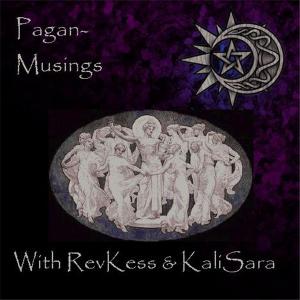 Speaking of which, I'm starting a new podcast in December: #SpecWomenChat will be all about women who write speculative fiction. I'll be featuring both indie and traditionally-published women* authors of SFF fiction, some of whom you'll have heard of, some of whom you haven't, in a panel format, discussing issues particular to women in the field and our take on elements of speculative fiction and the publishing industry. This will be featured once a month live on my YouTube channel, and archived on my Bandcamp page for download, and possibly iTunes as well. I will select the Closed Captioning button for the YouTube broadcast, but I've never used it before so bear with me as I figure it out.
Enjoy our interview with Sarah Buhrman, author of the Runespells series!