The Kunst Museum in Vienna in fact houses several museums, including the papyrus museum in a small room in the basement, and the Ephesos museum in one of the upstairs great halls. Despite both being rather small, there were some very important items in each, and we will begin, appropriately enough for the end of October, with paintings on top of mummy sarcophagi, and some mummy wrappings from the Greco-Roman period (yes, you are right, those folks don't look very Egyptian. They are Greeks and Romans living in Egypt in the Hellenistic and Roman periods).
And here we have a mummy wrapping, nicely inscribed and decorated….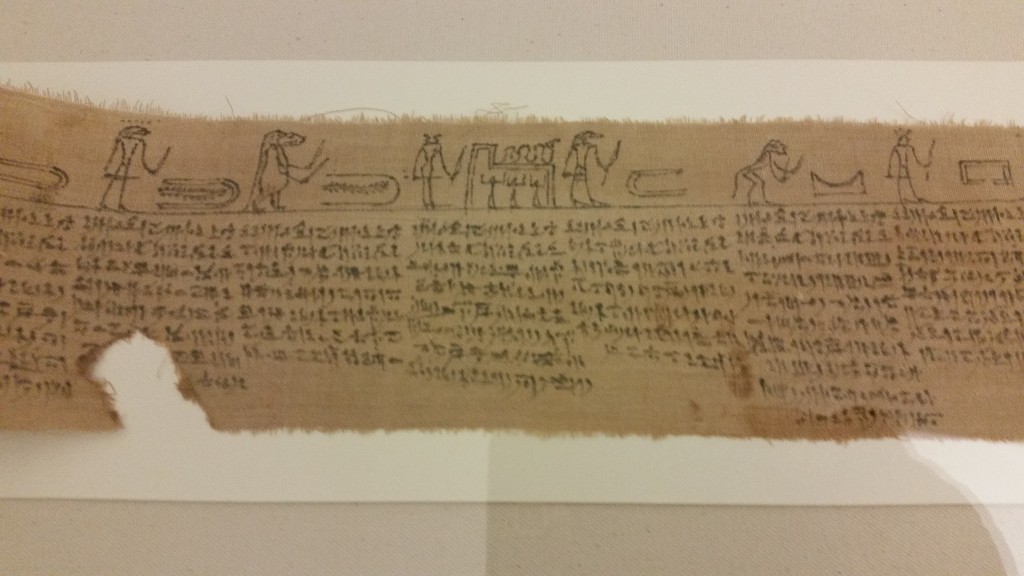 And here is a warning label and name plate on the wooden lid of the sarcophagus…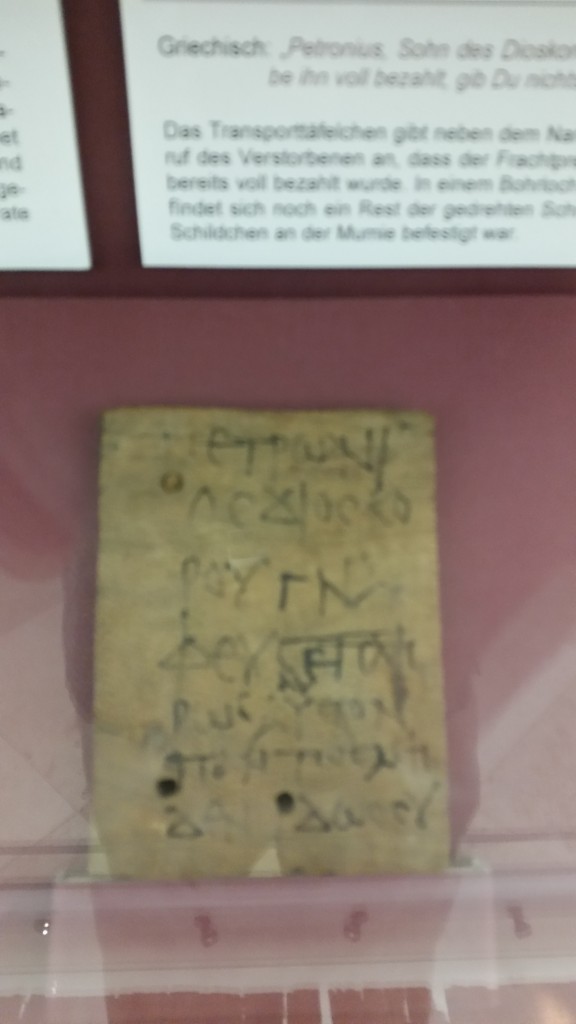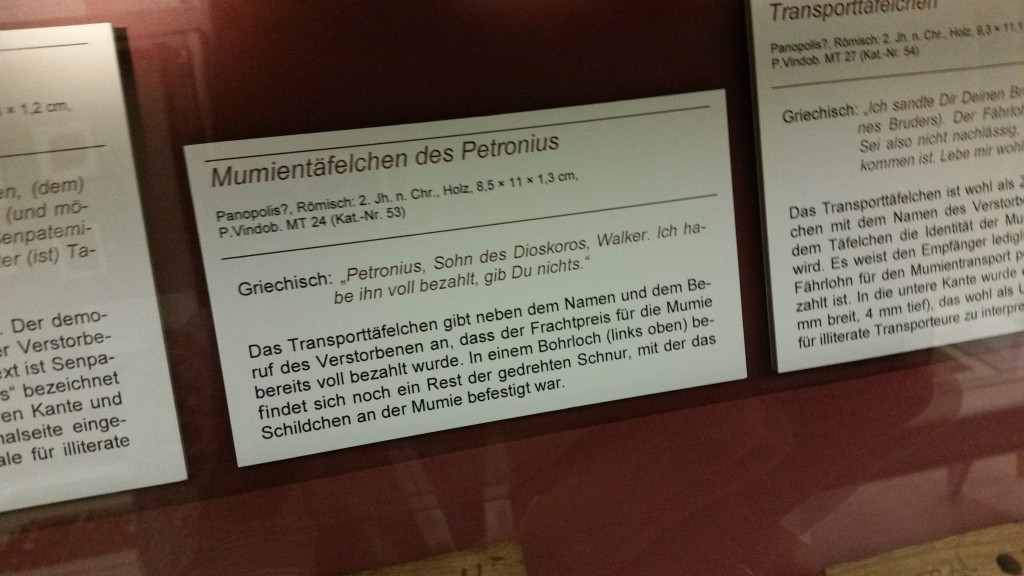 And talk about scary, we were in Vienna during the World Cup, and discovered that even Jesus participated in the World Cup…. who knew??? And who knew that one of his beatitudes said 'Life is a Game'???