Near St. Martins, and also in the Vysehrad district of Prague is the cathedral of St. Peter and St. Paul.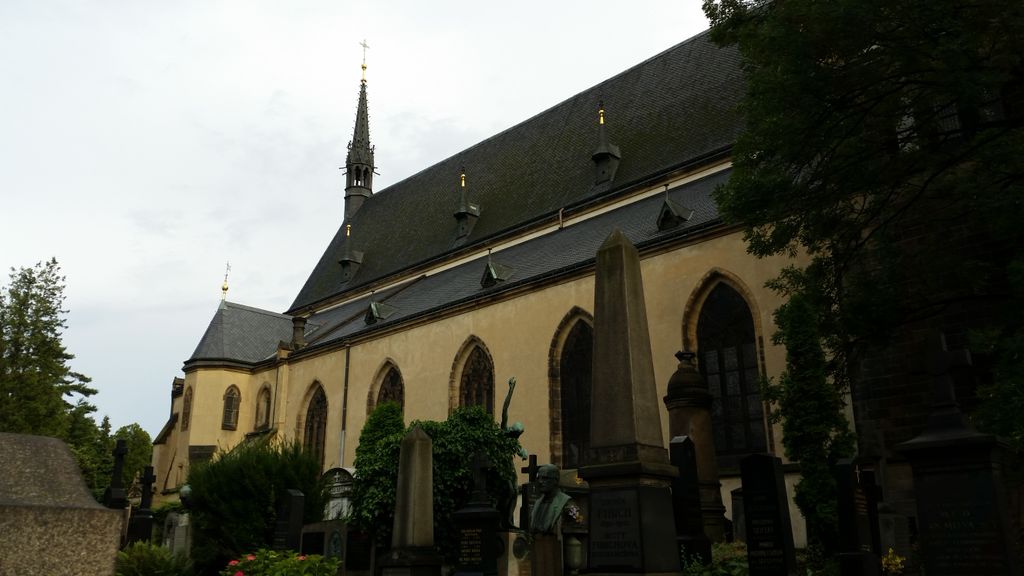 It dates to the 11th century, but what you see now is mostly 19th century. It is one of the more beautiful churches in Prague, as you will now see,
Notice the stained glass window with the picture of the sudarium cloth, the cloth with the image of the bloody head of Jesus thought to be the facial cloth found in the tomb in Jerusalem and brought back to Europe by a crusader and lodged finally in Oviedo Cathedral in Spain. Mark Guscin, on the website shroud.com, reports how it came to be in Spain…
"According to this history, the sudarium was in Palestine until shortly before the year 614, when Jerusalem was attacked and conquered by Chosroes II, who was king of Persia from 590 to 628. It was taken away to avoid destruction in the invasion, first to Alexandria by the presbyter Philip, then across the north of Africa when Chosroes conquered Alexandria in 616. The sudarium entered Spain at Cartagena, along with people who were fleeing from the Persians. The bishop of Ecija, Fulgentius, welcomed the refugees and the relics, and surrendered the chest, or ark, to Leandro, bishop of Seville. He took it to Seville, where it spent some years."
In any case, it became one of the most famous of all Catholic relics in Europe, hence the depiction in the stained glass window. In any case the cathedral itself is quite beautiful and well kept.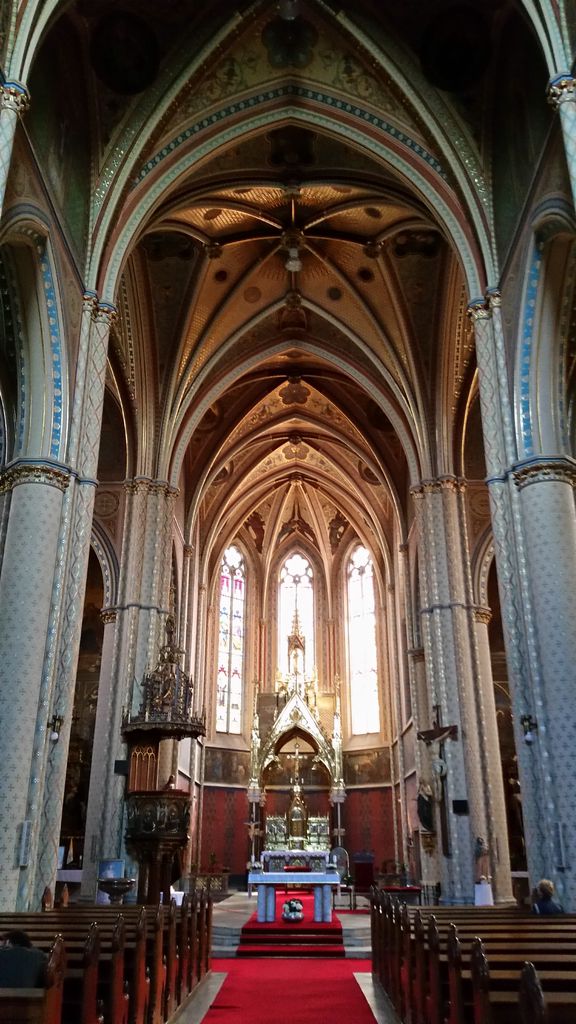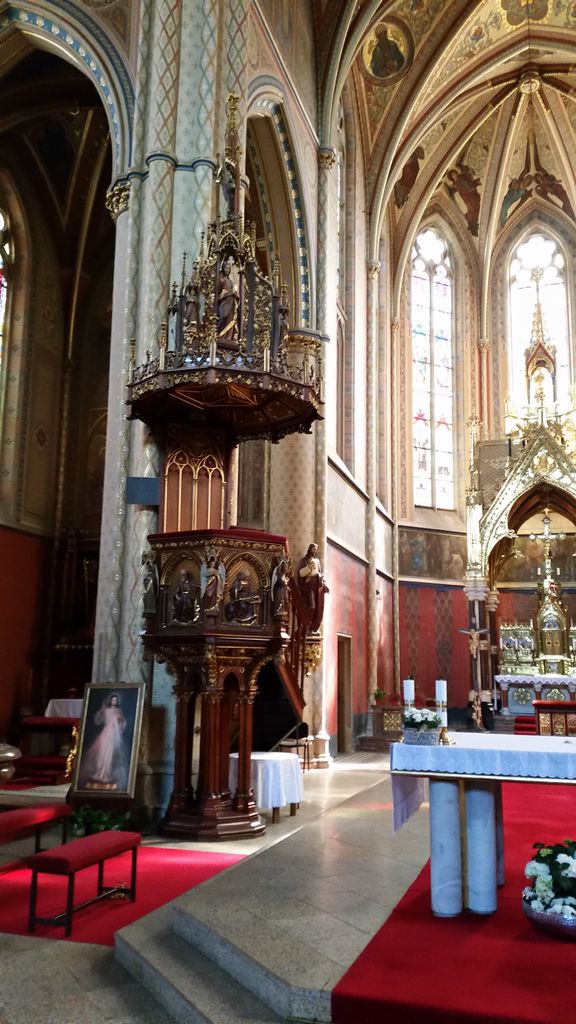 Here is one of the doors of the cathedral.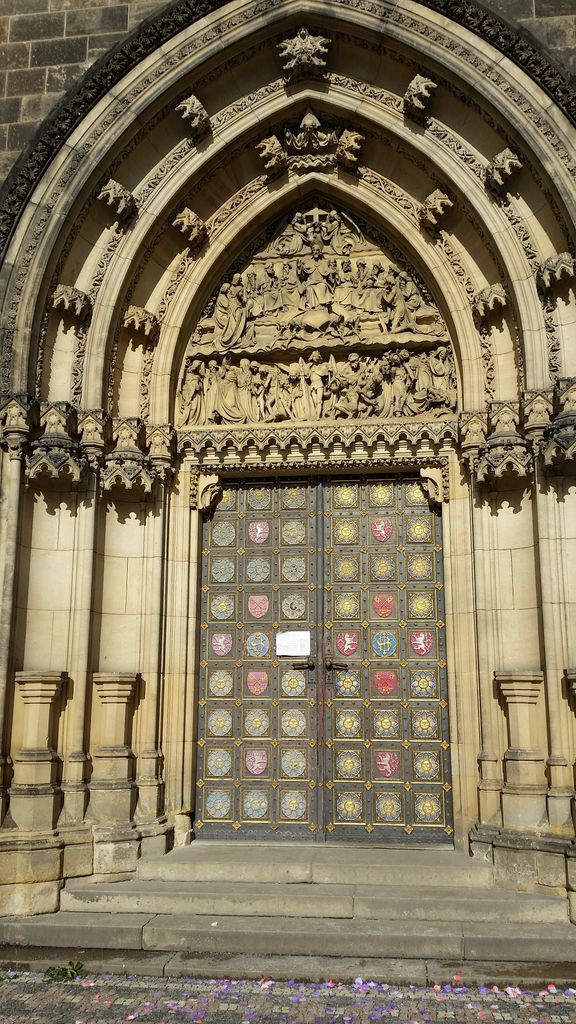 The largest of cathedrals in the city is of course the one on top of the largest hill, St. Vitus at Prague castle. To get into the precincts of the church however one has to go through the old castle gate…which is still manned…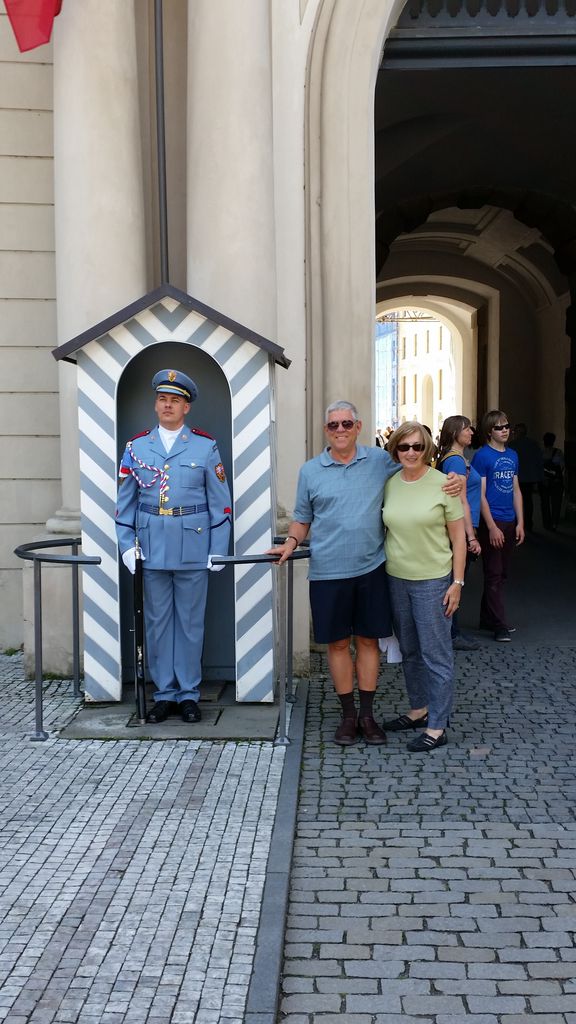 This church is large, dark, and has many interesting features, including flying buttresses, and some modern windows…..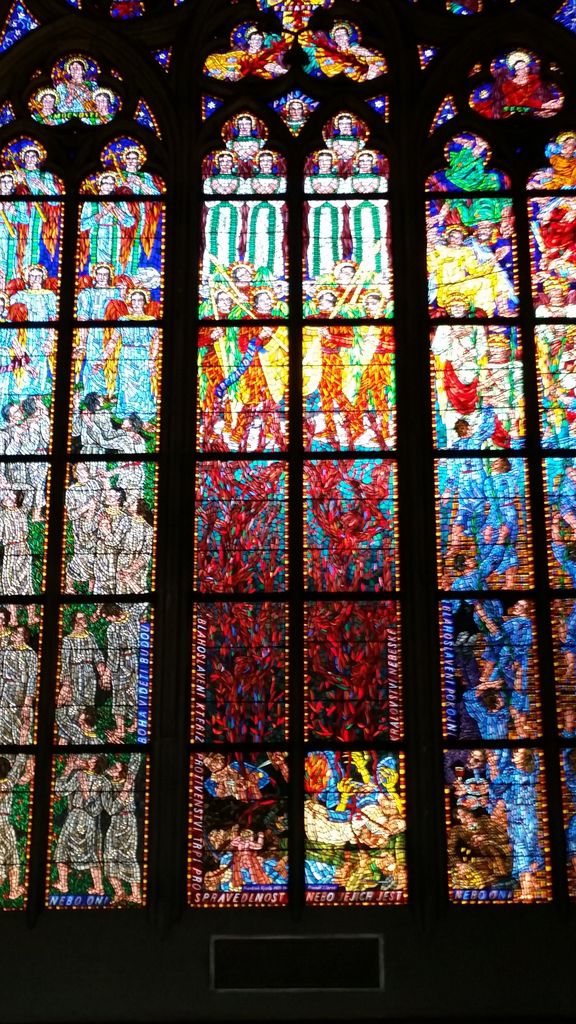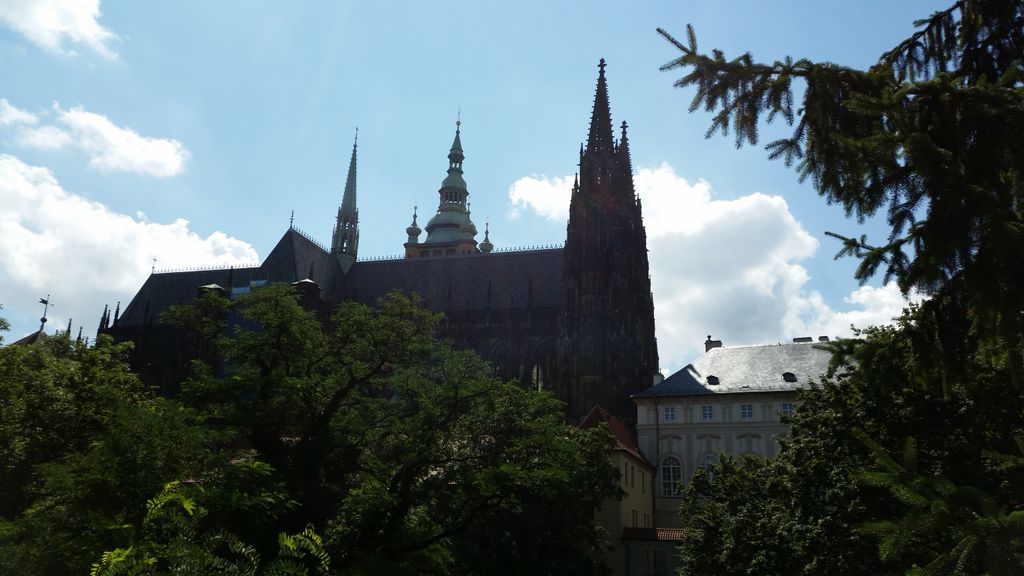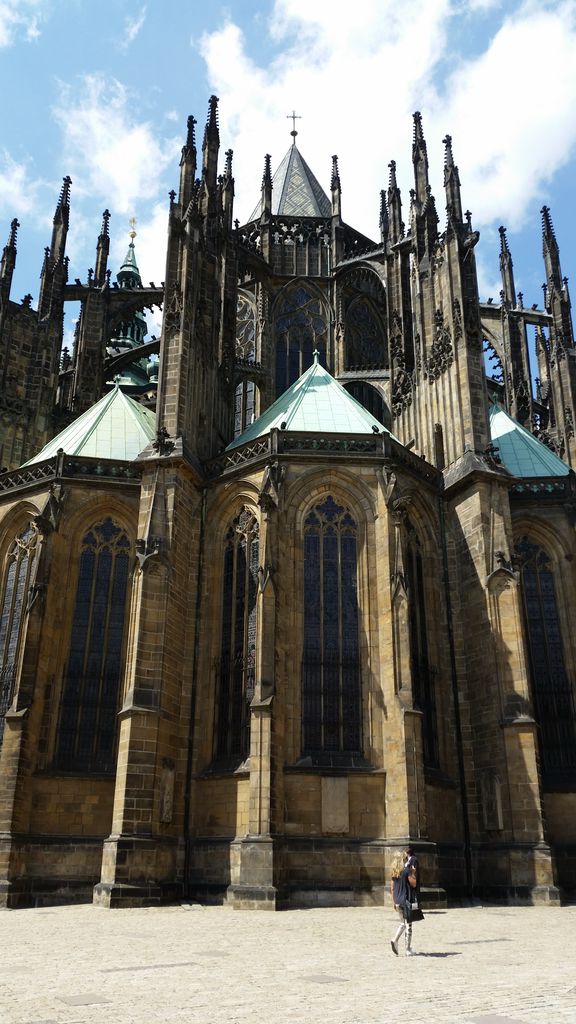 Inevitably there was scaffolding as these ancient cathedrals are in constant need of repair or cleaning, or both.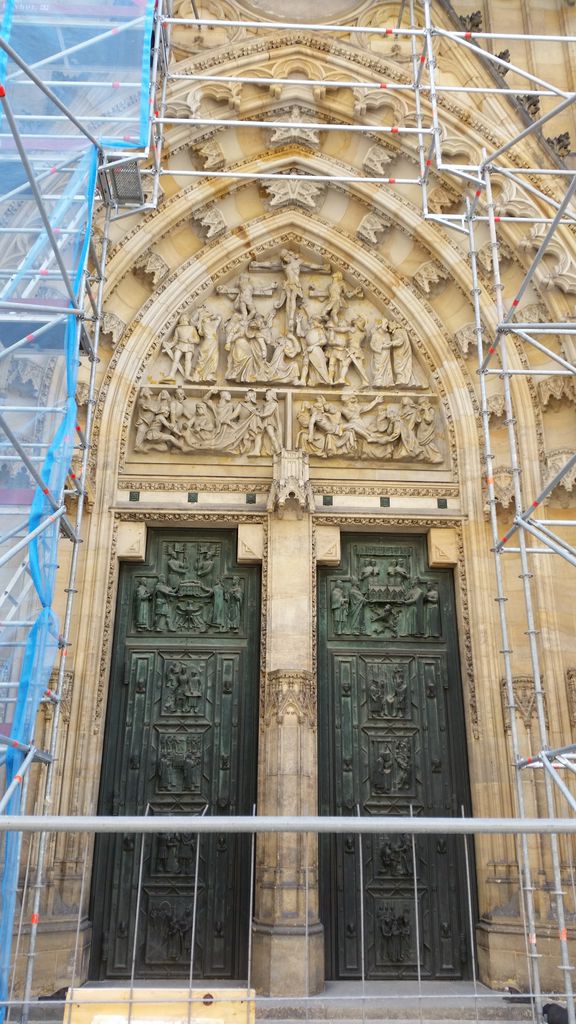 The vault in this cathedral is nose-bleed high….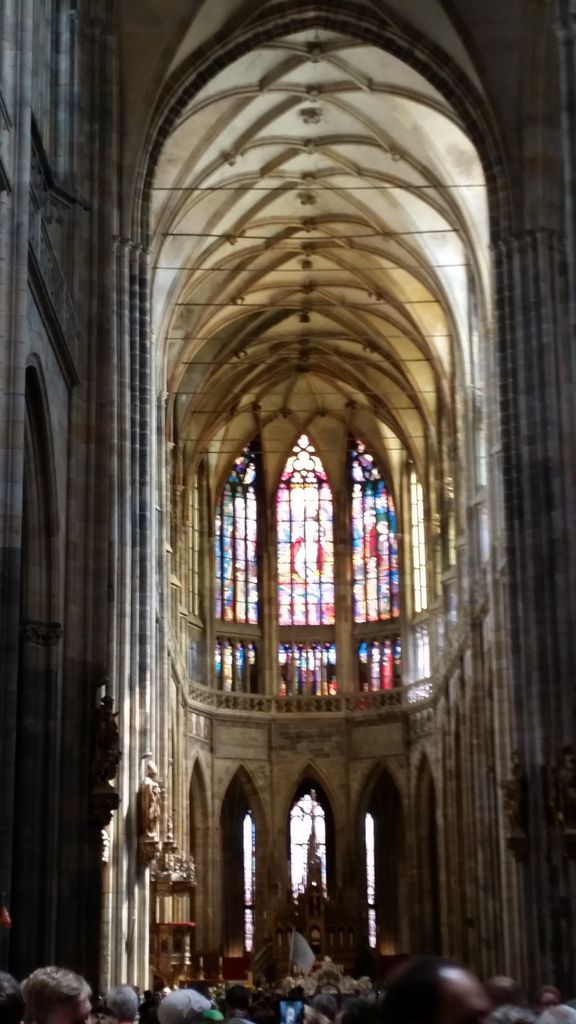 As are the steeples…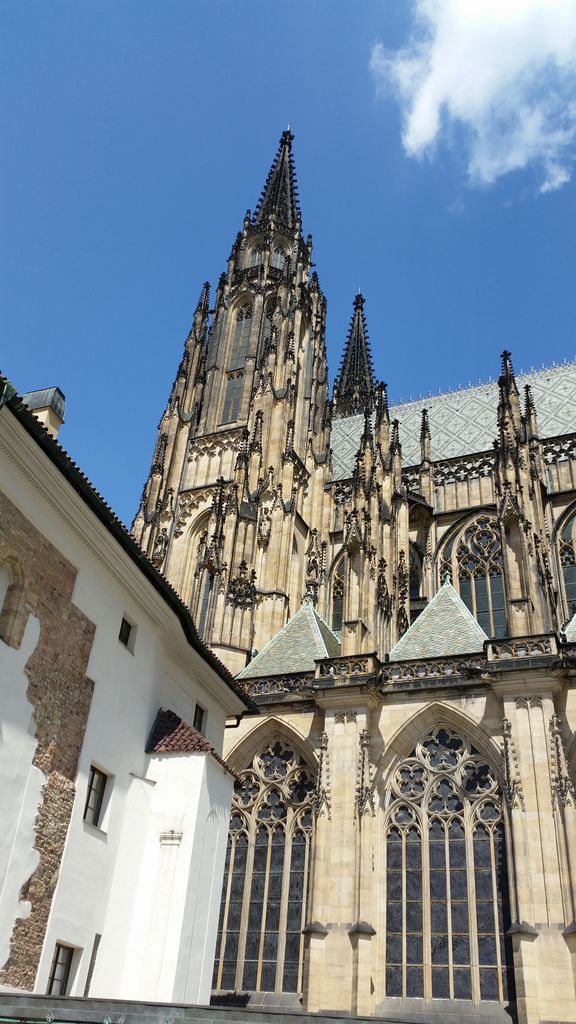 The ornate decoration on the outside walls is impressive….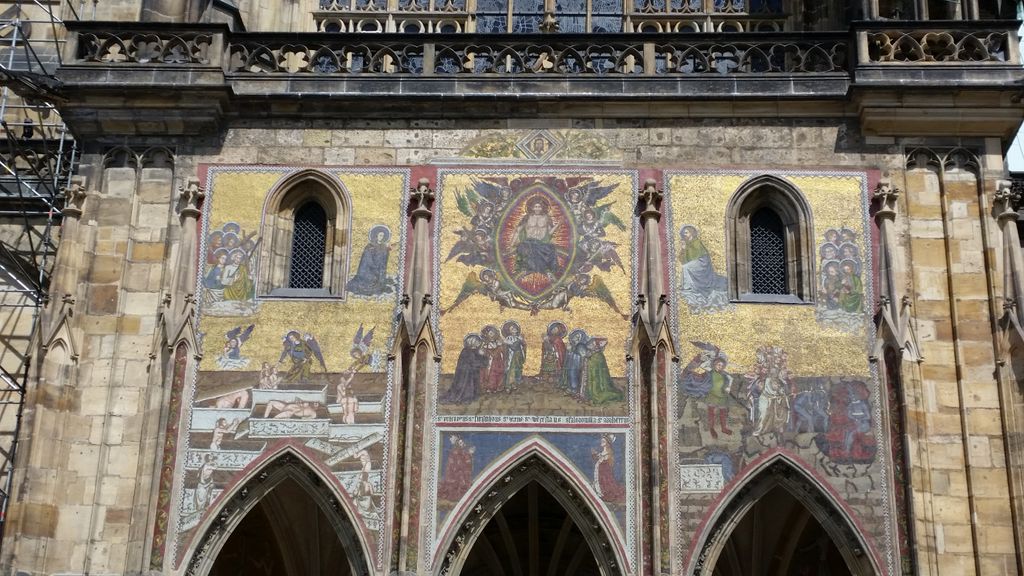 Equally interesting are the small decorations on the side gates which depict the various professions or types of workers in the city….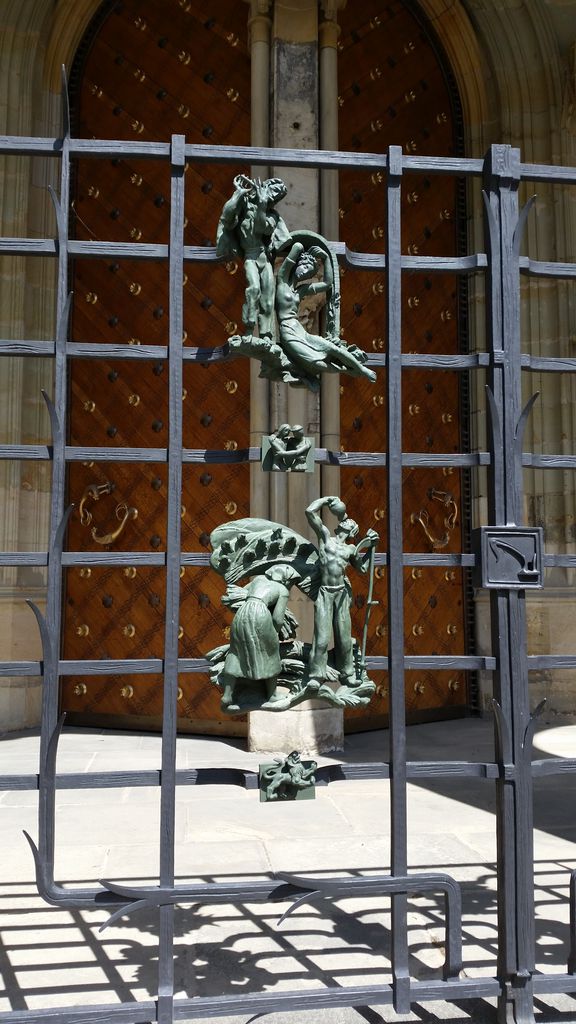 This cathedral is indeed a city set on a hill, that cannot be hid.