When I think of the United Center, I think of the 'madhouse on Madison' where Michael and the Jordanaires won six NBA championships. It is of course Michael (my homeboy from Wilmington N.C. and a grad of UNC) whose statue stands parked at the entrance to the United Center.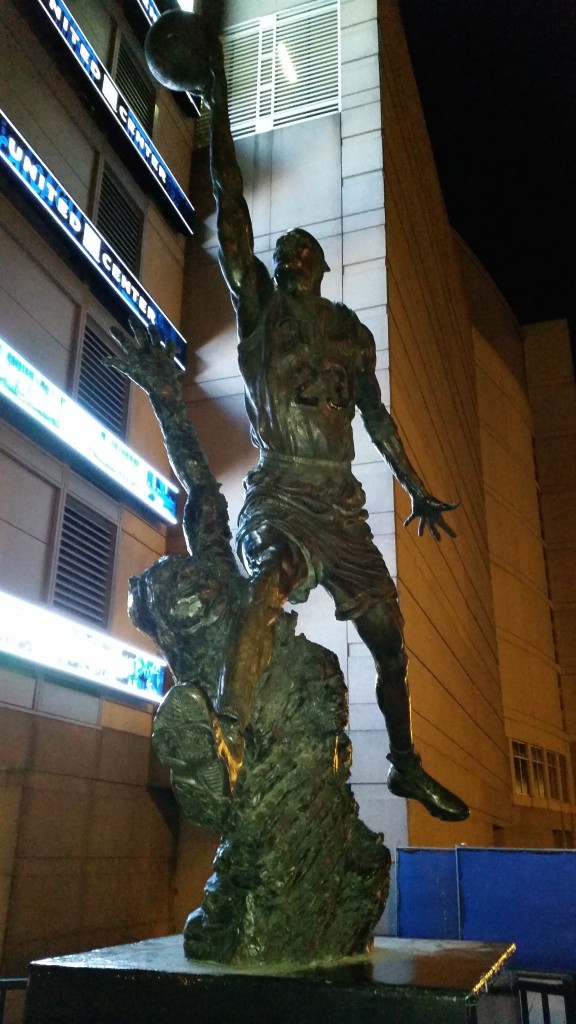 But on this night in August there was no basketball, for the circus had come to town. As it turns out, the circus was not in the United Center, but just behind it in a big top blue and yellow tent, and the United Center was just providing PR for it—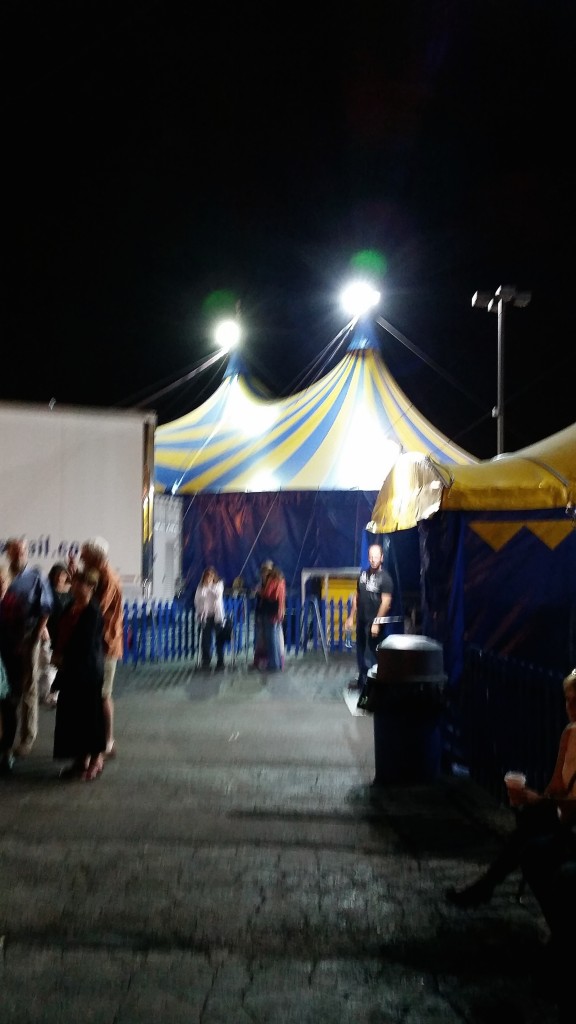 While you can take pictures in advance of the show, you cannot take them during the show, so these two shots are all I have of the 'curiosities' themselves.
Cirque is a performance troop that originated in Montreal and has gone global becoming increasingly popular in our post-modern culture. It does indeed often reflect that French je ne sais quoi sense ranging from the sublime to the ridiculous. There were no animals in this show, though there was a human pretending to be a cat, courting a pretty girl from the audience. There was plenty of enjoyable acrobatics, and there were some bizarre sketches as well that made the audience scratch their heads. All in all, it was a lot of fun, but this ain't your grandfather's Barnum and Bailey circus. More like a French impressionist thinker turned loose on all things circus. Imagine Toulouse-Lautrec managing a circus. As my wife said 'I feel like I fell down Alice's rabbit hole'. Indeed, bearing in mind of course that Lewis Carroll used opiates!