You can see most anything in NY, even on Fifth Avenue itself. So lets take a stroll and check out the good the bad, and everything else…..
Of course there are the skyscrapers… which give you neck pains….

And of course there are the shops for your essential computer and cellphone needs….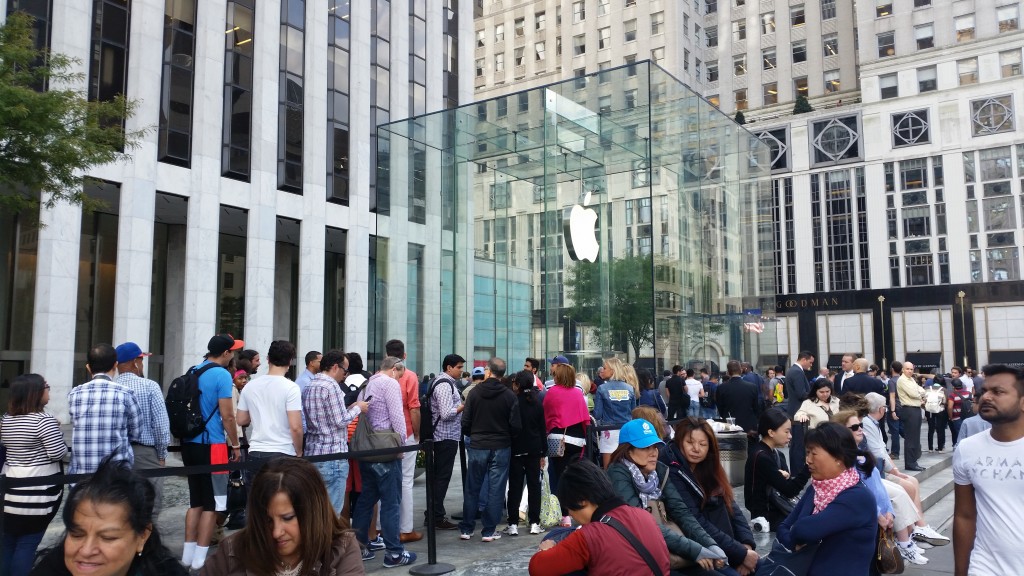 Personally, I think its the height of stupidity to stand in line for 3 hours and more to buy one of the first Iphone 6s's, but apparently this lot of people don't have to work at all on Fridays. No wonder our economy is not recovering. And on the other end of the spectrum are those who do not even need to work, but build buildings like this…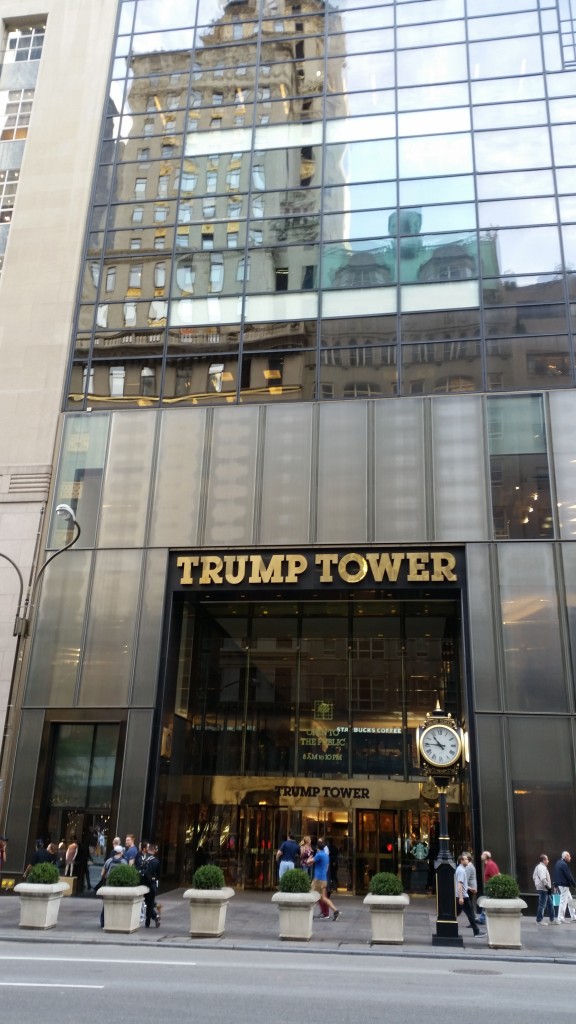 Some buildings you see are relics of the past… remember bookstores, and major publishers…..??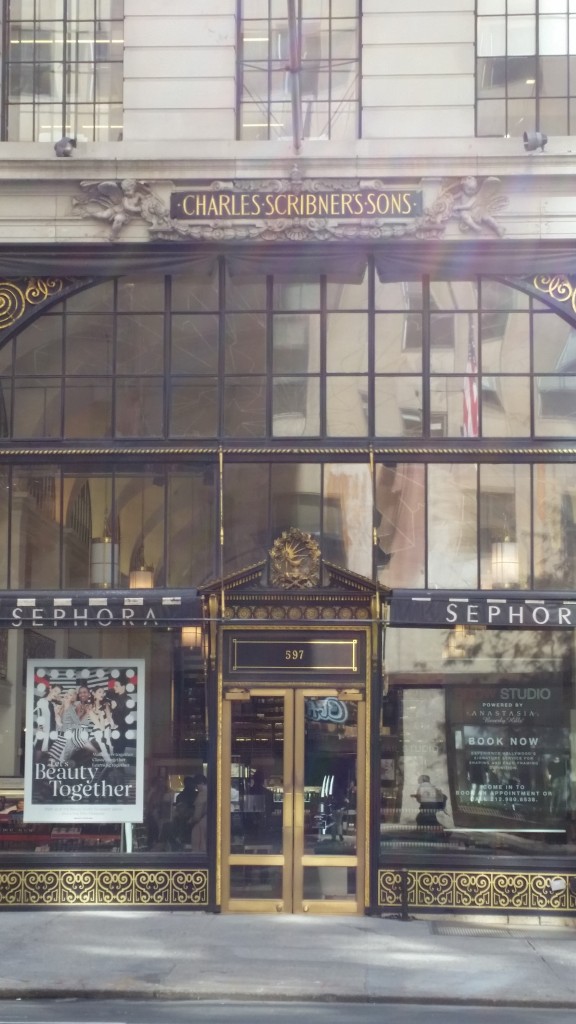 I knew Jesus had disciples, but I didn't know wine had them…

And apparently Hogwarts is still taking students or disciples as well….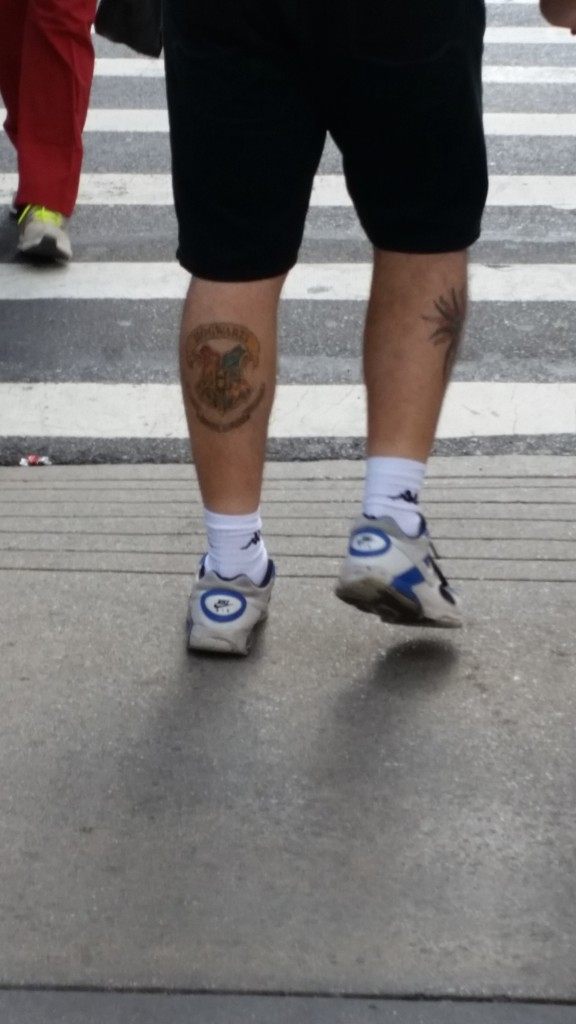 Obviously, you can buy almost anything on 5th Avenue… for instances…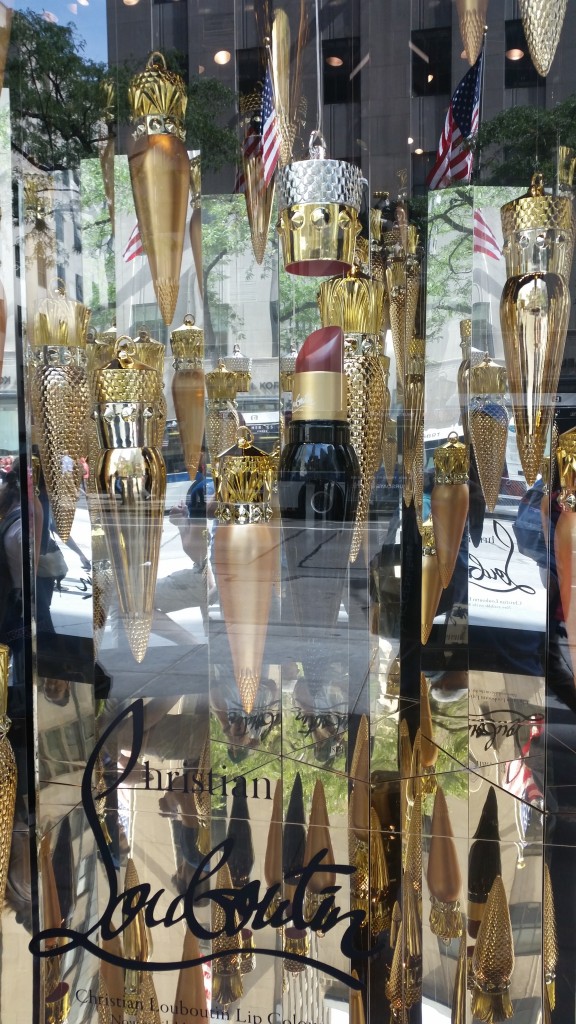 Even scary skeletons….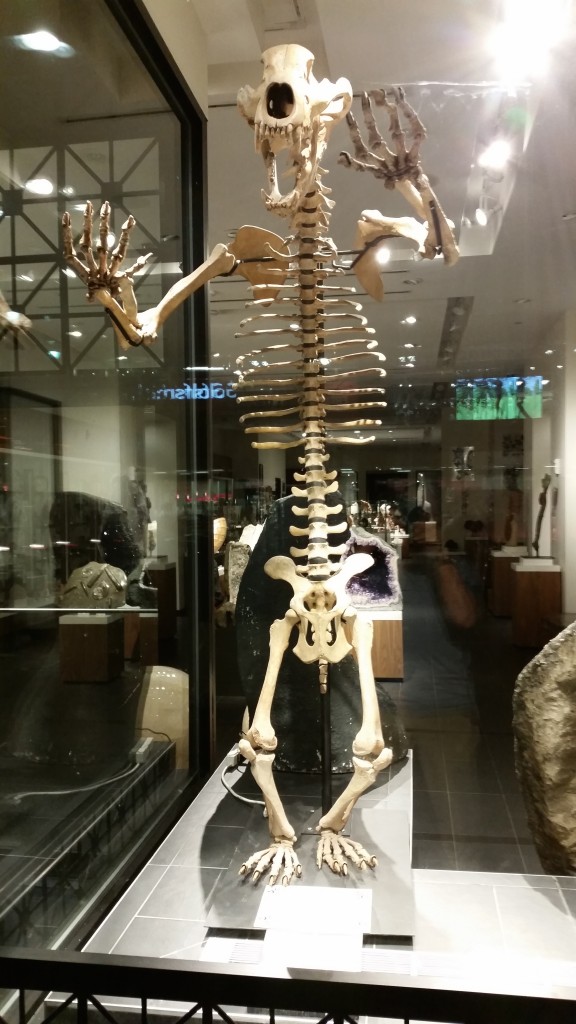 I'm wondering if any of the following would fit in my luggage… what would the TSA say?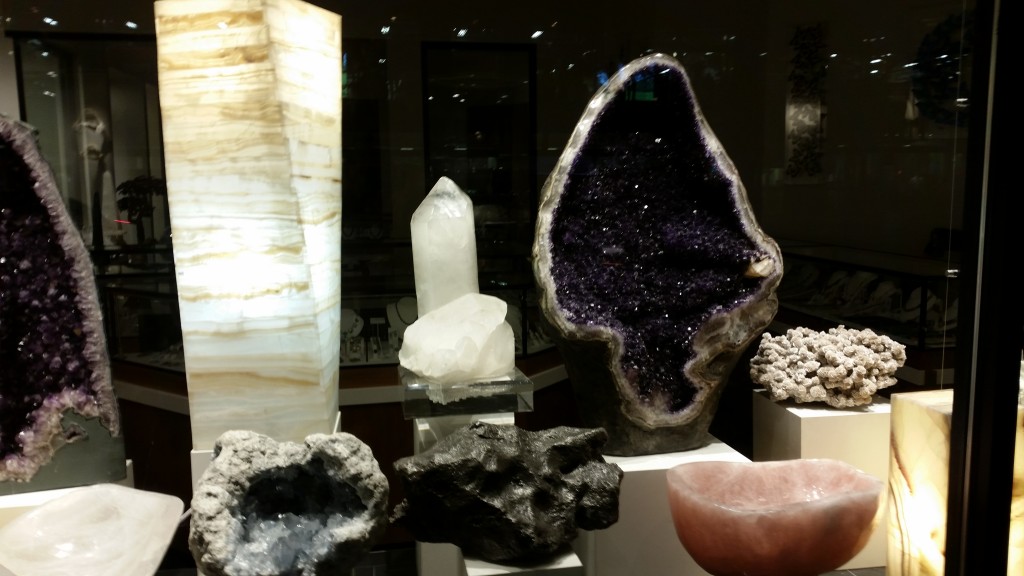 One of the major themes on 5th Avenue is anything in gold.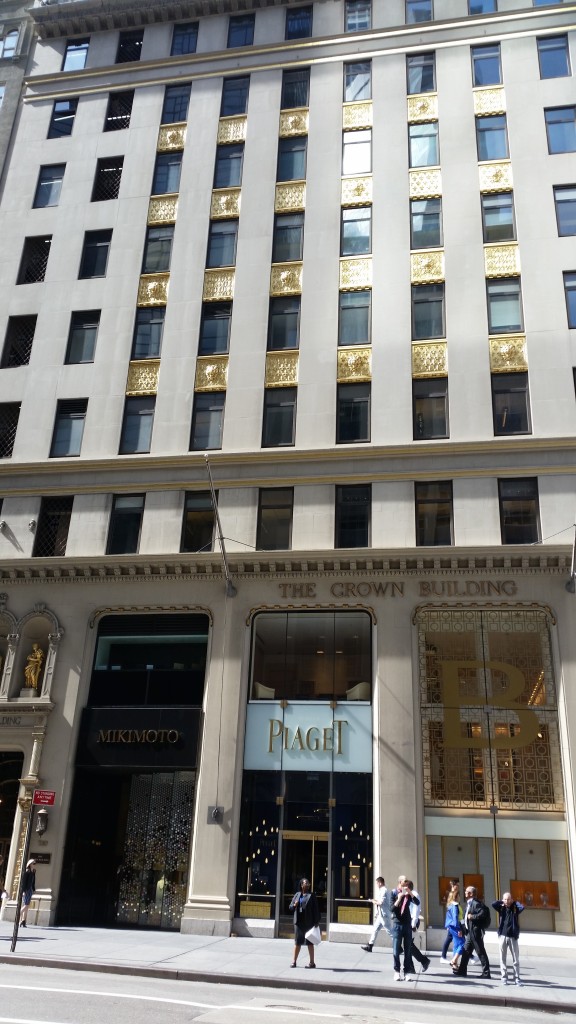 Of course there are churches (see the previous post), but also godly reminders etched in stone….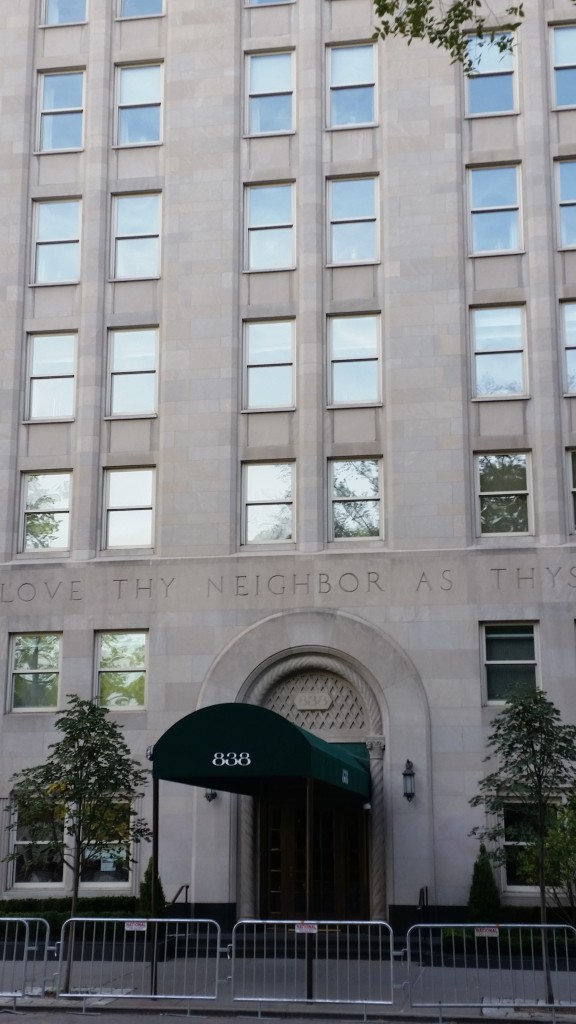 And to that end, there were those looking for Noah's ark, or working for the ASPCA, or simply using animals to make money….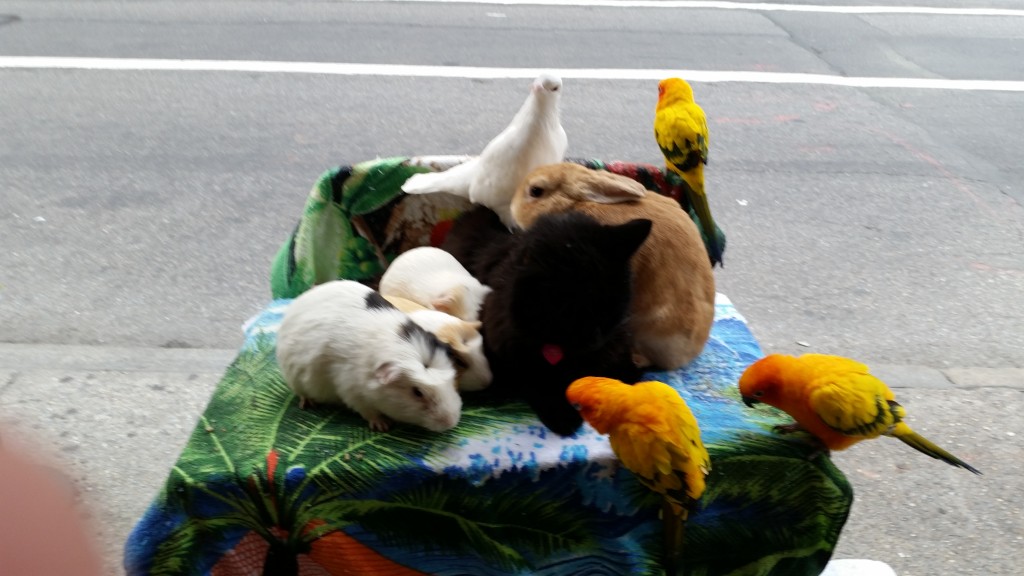 And on this particular day, Sept. 25th, with the Pope in town you were likely to run into hundreds of the men in blue, walking or riding their beats…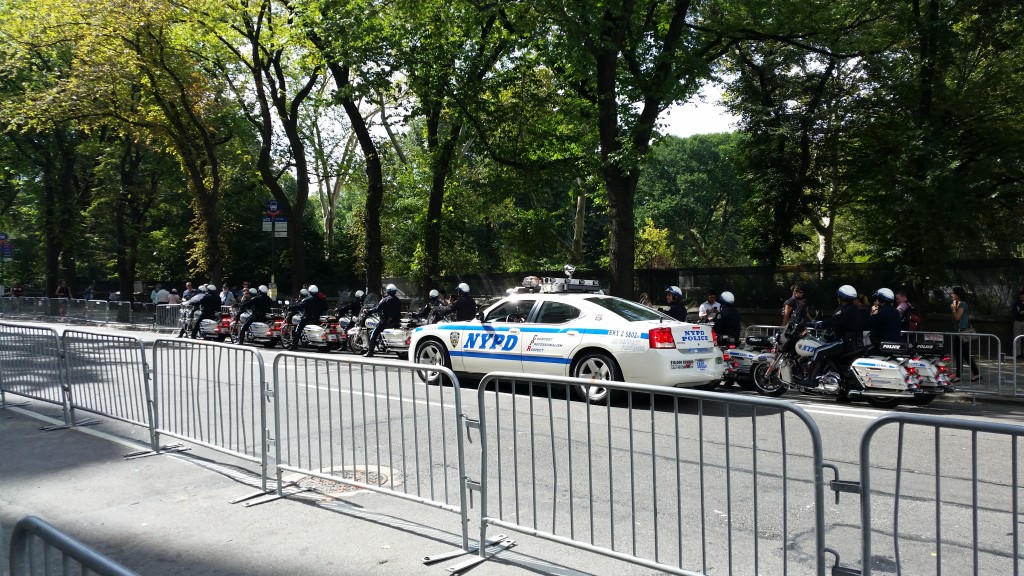 It's a long way to walk from 31rst to 89th street to go to the art museums, so no surprise, when I got done, it was dark….but this city never sleeps, not even the shopping district.