Visting Ephesus is always special, and Levent Oral has somehow figured out a way for us to meet there after hours for some lectures and some singing every May….We meet on the steps of the spectacular Celsus library which dates to the second century A.D.
Here's me with my guide Meltem….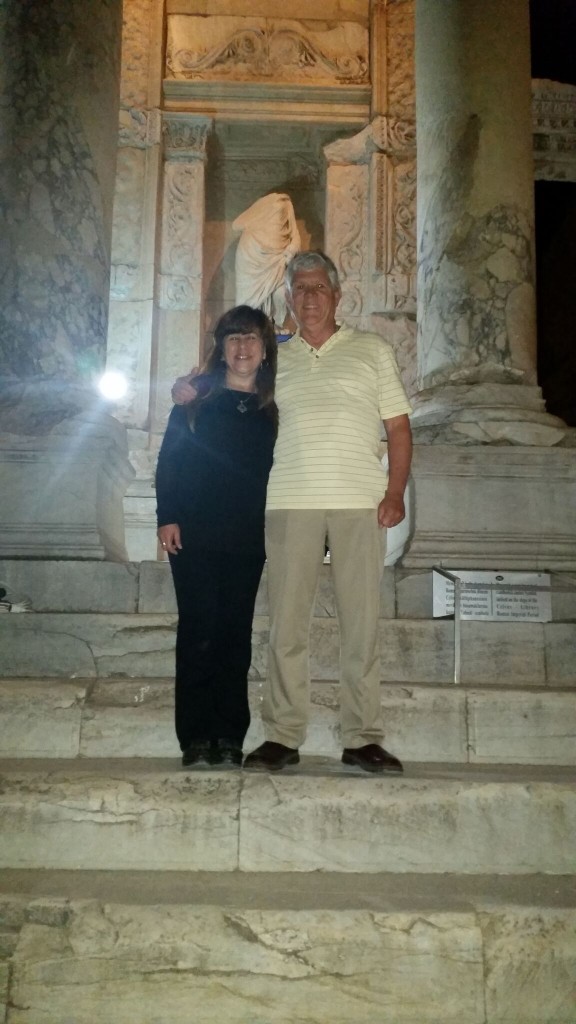 In this case it was a perfect 70 degree night with a light breeze, and two west coast and one Australian university groups in attendance.
Here's what the library would have looked like in antiquity on the inside….
Here's one of the Tutku folks, Sema, who makes these meetings possible. Her name means SKY….
Here's me with my former doctoral student Jason Myers who now teaches at Greensboro College and who also lectured there….
Here is the famous theater of Ephesus today,
and here's what it would have looked like in antiquity….
Go back and read Acts 19-20 and think about a stadium full of people protesting Paul! There is lots more to see at Ephesus, which I've blogged about for many years. Here's two final interesting artifacts…. the famous advertisement perhaps for a brothel, carved in the pavement….
and a gladiator memorial….