Somehow, some way, I have always managed to get to Miletus when the museum was closed. Not this time! Let's start with the new stuff in the courtyard outside of the museum…. here's something I've never seen before, a memorial depicting the cages that the animals would be transported in, for them to participate in the gladiatorial games….. amazing!
Here are some other animal monuments found outside the museum….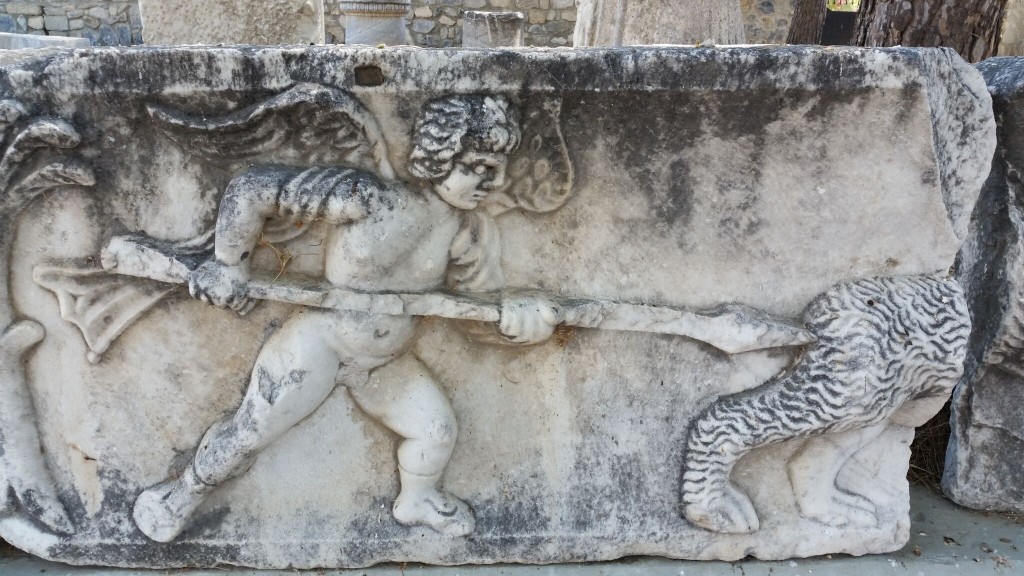 Miletus was a very important city in antiquity, a religious pilgrimage city, and unlike Ephesus, it survived well into the Byzantine era, and so there are remains from ancient Greece all the way up through the Byzantine period here in the museum. For example there are some nice crosses from the third or so century….
Notice the strigils meant for scraping the skin….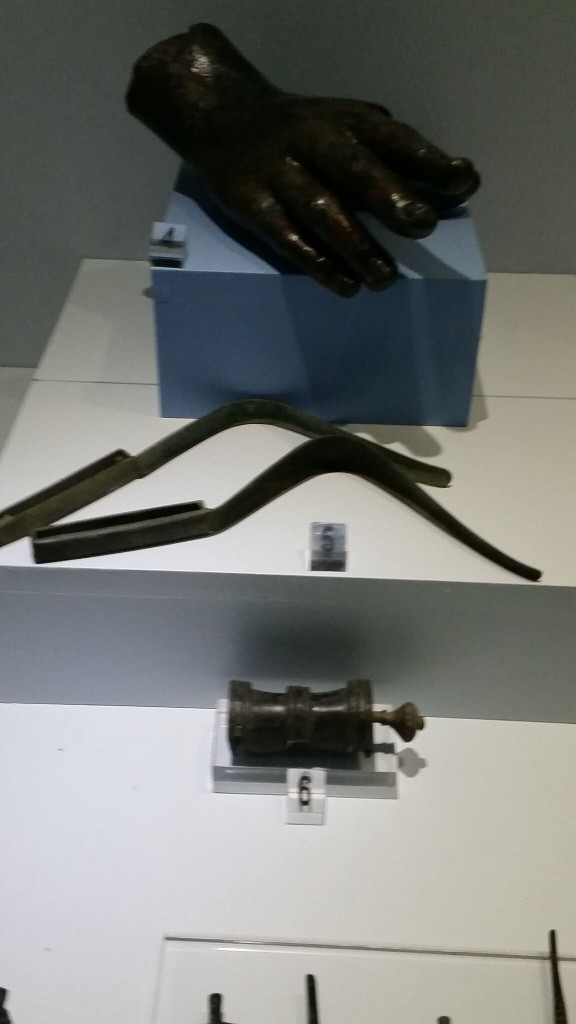 There are some excellent aerial shots and schematics of the ancient Miletus site in the museum….
Like Knidos, this city had two harbors, though both were on the Aegean….
Here's what the site looks like today from the air….
There was a sacred road from Miletus to the sanctuary in Didyma…..
You might see a goddess statue along the way….
Here are some ancient instructions about sacrifice found at Didyma….very interesting…
and a description of the pilgrimage to the temple in Didyma….
There were of course also dramas which accompanied the games….
And as one wandered the sacred road one could look at the ancient tombs that lined the way…..