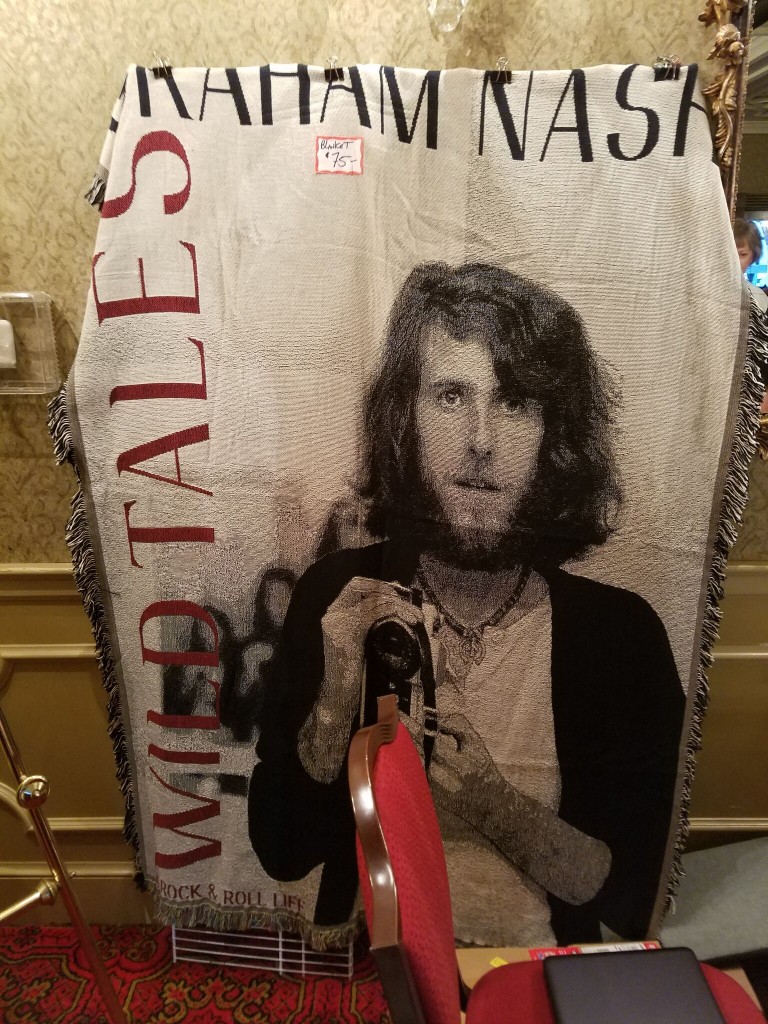 Certainly one of my all time favorite groups was Crosby,Stills and Nash, a combination of players from three prior major rock and roll groups— the Byrds (David Crosby), the Buffalo Springfield (Stephen Stills), and the Hollies (Graham Nash) and sometimes Neil Young (also Buffalo Springfield). Nowadays, Nash and Crosby are feuding and each of these guys is doing solo tours. In the case of Crosby and Nash, they are touring to back recent excellent albums of new material— see Croz, and to a lesser degree, Lighthouse, and in the case of Nash– This Path Tonight, which I would say is his best album since his first solo album– Wild Tales. And certainly one of the reasons this new album is so good is because it is a collaboration with Shane Fontaine. Who is Shane Fontaine? Well he's been the lead guitarist and back up singer for Sting, and for Bruce Springsteen, and for Lone Justice, and honestly, he is one of the best guitar players I've ever heard— equally good on a Fender or a Gibson, on slide guitar or finger picking, or acoustic— well worth seeing all by himself.
Graham Nash is now 75 years old, but his voice hasn't lost anything, and that is more than I can say for either Gordon Lightfoot or Justin Heyward, both of whom we heard in recent years as well. In CSN and sometimes Y, Graham was mostly known for his amazing high harmonies and some good songs. Last night it was just Graham and Shane plus no backup, and it was fantastic. Two hours of old, and even older (the Hollies Bus Stop) songs, coupled with new songs from This Path Tonight that Graham wrote with Shane whilst traveling on the bus (twenty new songs written in eight days, and good ones too!).
Graham of course is British, or was British— he's lived in the States for more than 40 years, currently in NY. His career is the stuff of legend, besides singing and playing with these guys—-
he is also a very fine photographer, including of one famous former girl friend you may have heard of— Joni Mitchell–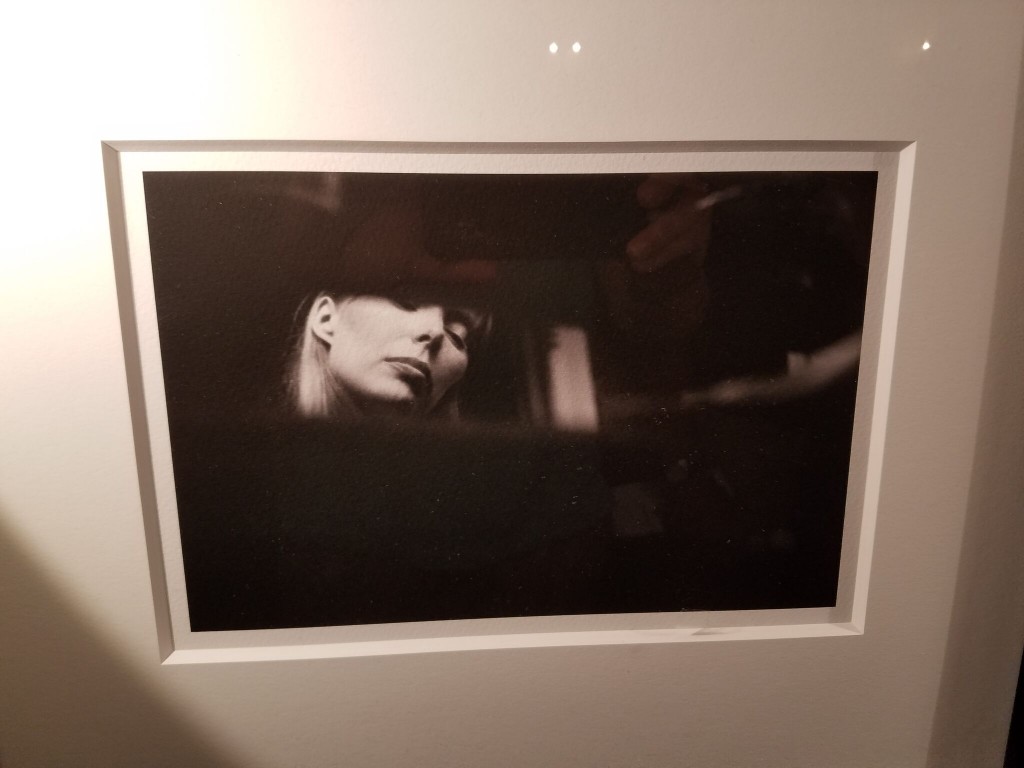 And then there are the songs— we heard Bus Stop, Wasted on the Way, Marrakesh Express, My Lady of the Island, I Used to be a King, Our House (written while he and Joni were a couple), Just a Song before I Go, Chicago, Wind on the Water, Golden Days, Taken at All (written with Crosby, but he says he rarely collaborated with others while writing a song; not so now as he writes with Shane), Teach your Children (which has become something of an anthem in my generation), Immigration Man and numerous other numbers. Here's a photo of the original lyrics as Graham wrote them out for Teach your Children—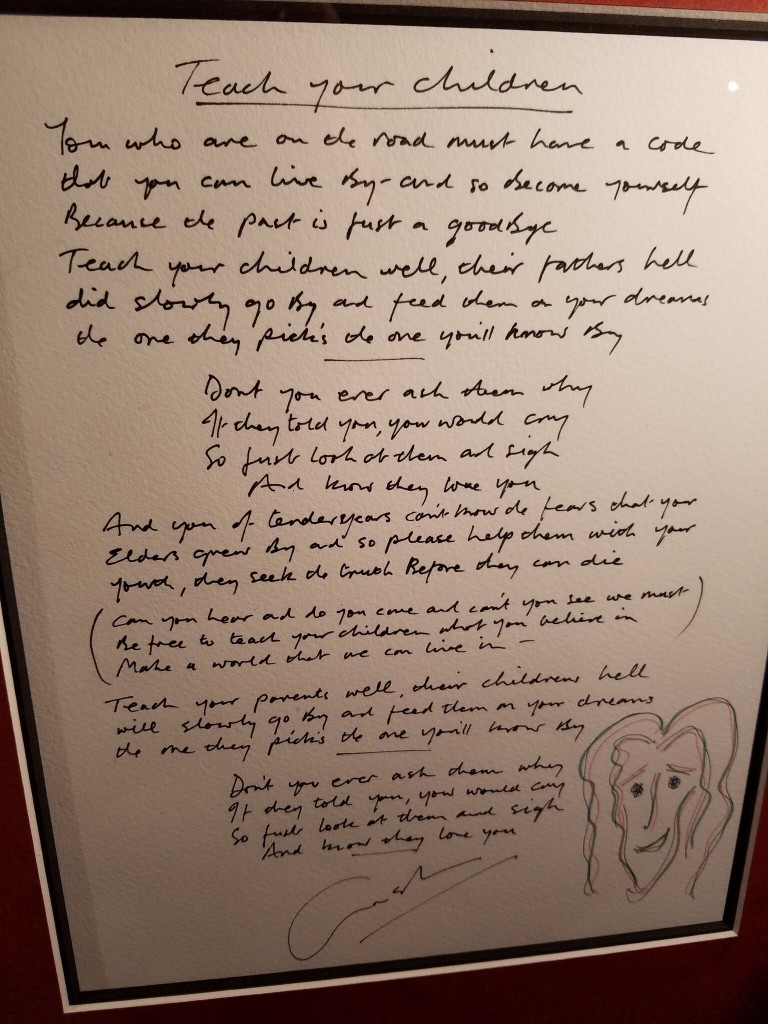 This was one of those concerts where you might well leave humming the old Seals and Crofts song, 'We May Never Pass this Way Again'. It was a concert to savor, the ballads of my generation, beautifully performed, with intelligible lyrics, no bad language, no shouting, actual musicianship playing real instruments (Nash is a servicable rhythm guitar player and pianist) humorous stories (Immigration Man written when they wouldn't let him back into the country after a concert with CSN in Vancouver in 1971), and a good time was had by all in the beautiful Lexington Opera House, which is acoustically grand. The rock and roll era may be running on fumes these days, but its leaving us like a beautiful sunset slipping over the horizon. Look quickly, or you'll miss it.