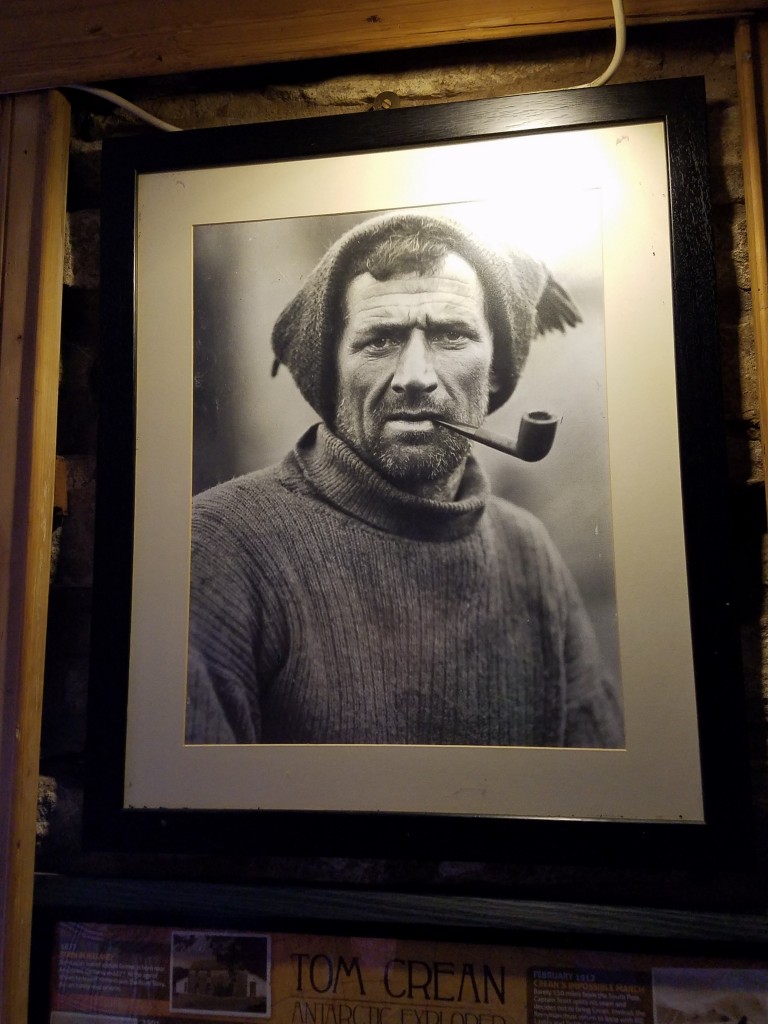 Whilst in County Kerry and in the general vicinity of Dingle, we paid a special visit to a pub which honors a genuine Antarctic explorer and hero (and celebrates him with a remarkable lager).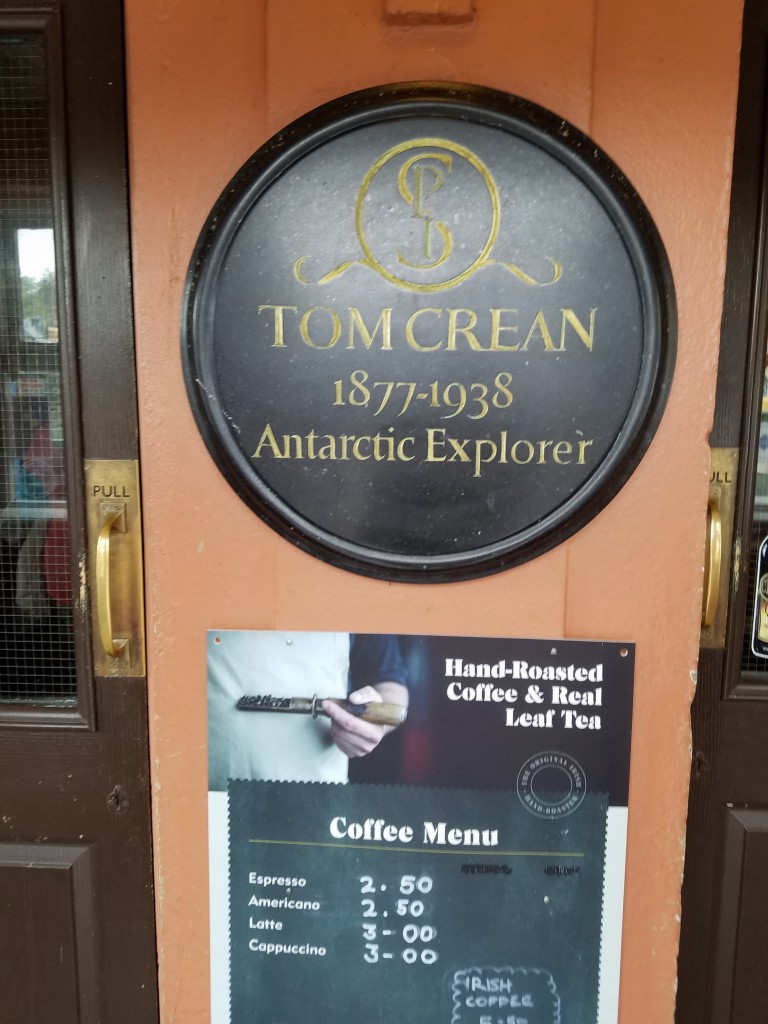 Tom answer the following call—-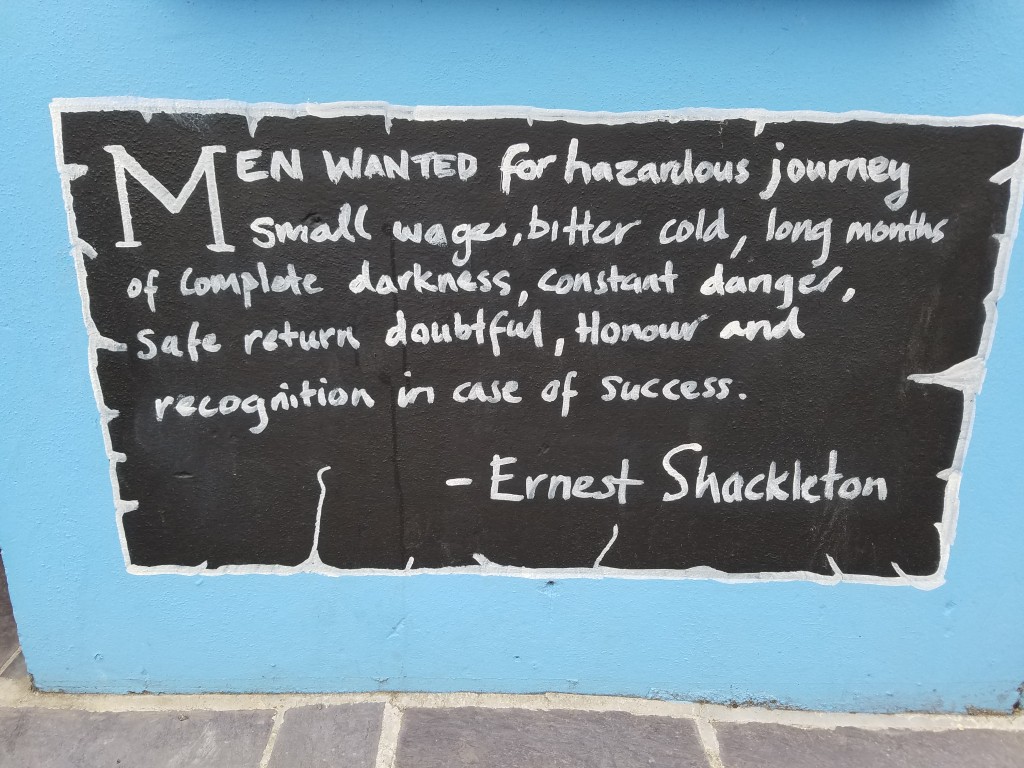 Here's some of the story as told in the papers back then…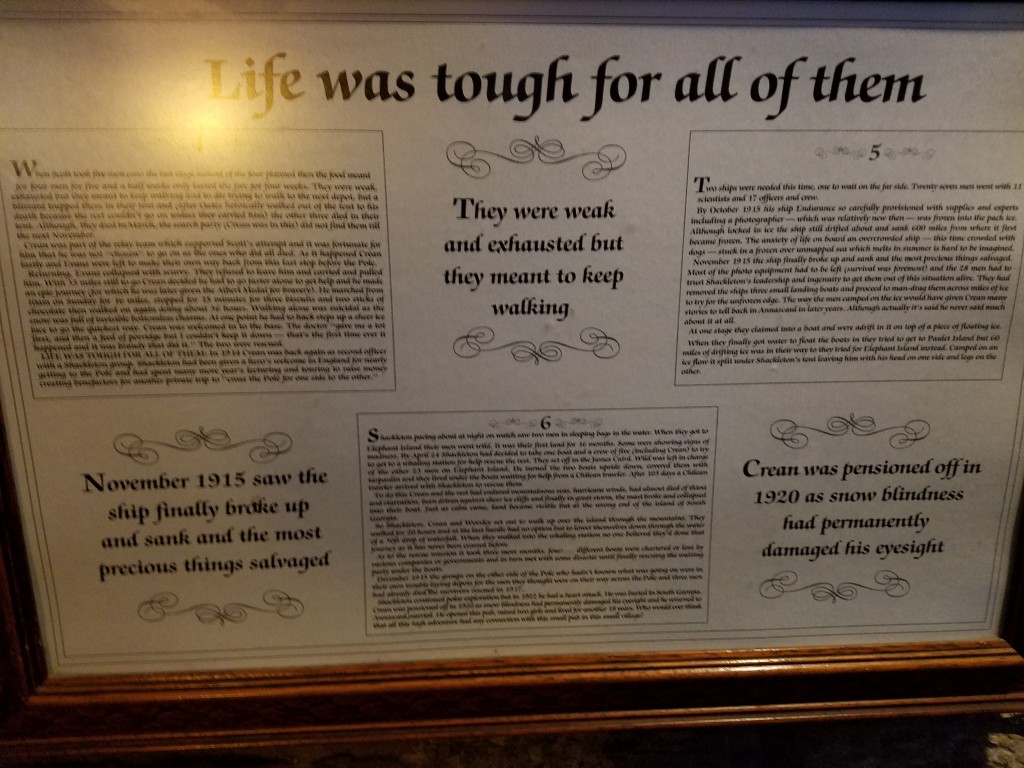 Here's a simple summary courtesy of me wife—
Thomas Crean (1877-1938) was a member of three expeditions to Antarctica on three different ships, the Discovery (1901-1904), the Terra Nova (1910-1913 with Captain Scott), and the Endurance (1914-1916 with Captain Ernest Shackleton). Note the three windows on the front of the pub.
On the second disastrous voyage, Crean walked 35 miles alone across the Ross Ice Shelf to save the life of crewman Edward Evans. On his third voyage, the ship sank and the crew spent about 10 months drifting on the ice after which Crean and others journeyed 800 nautical miles to seek help for the stranded party. His exploits in general seem super-human.
In 1917, Crean married, had three daughters and opened a small public house which he named The South Pole Inn. Apparently, he never spoke about his exploits again, not even to his two surviving children who only learned about his heroism late in life.
If any Irishman deserves to have glass raised in his honor, this is the man, and here is the pub….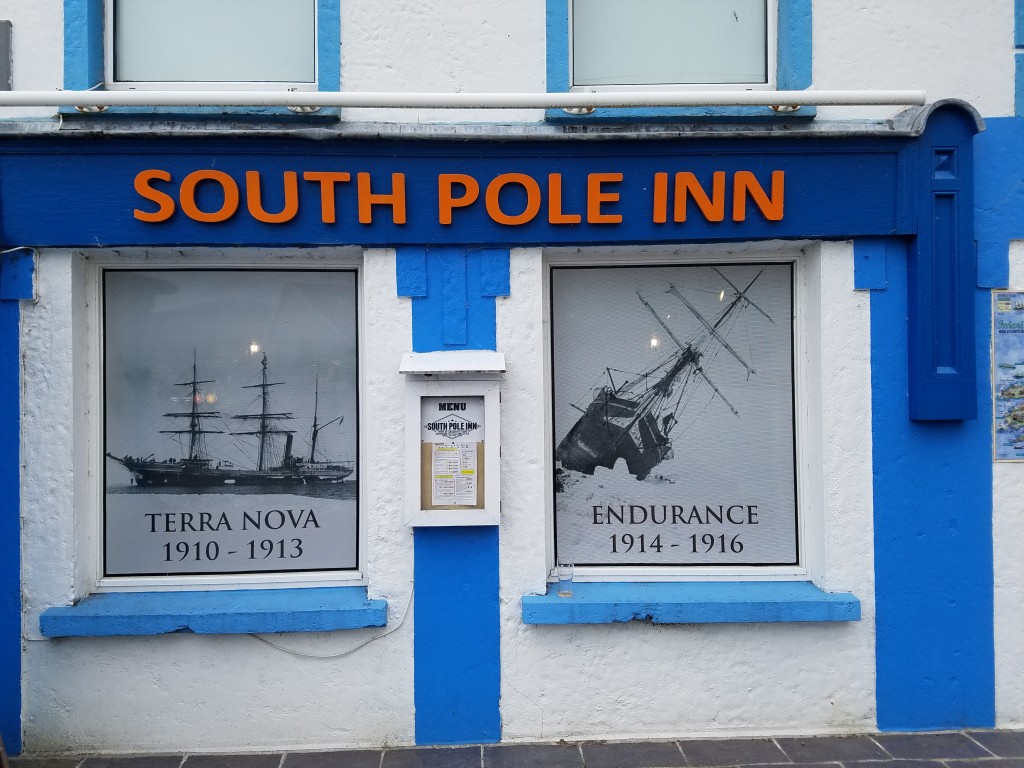 There is a warning however before you go in the pub…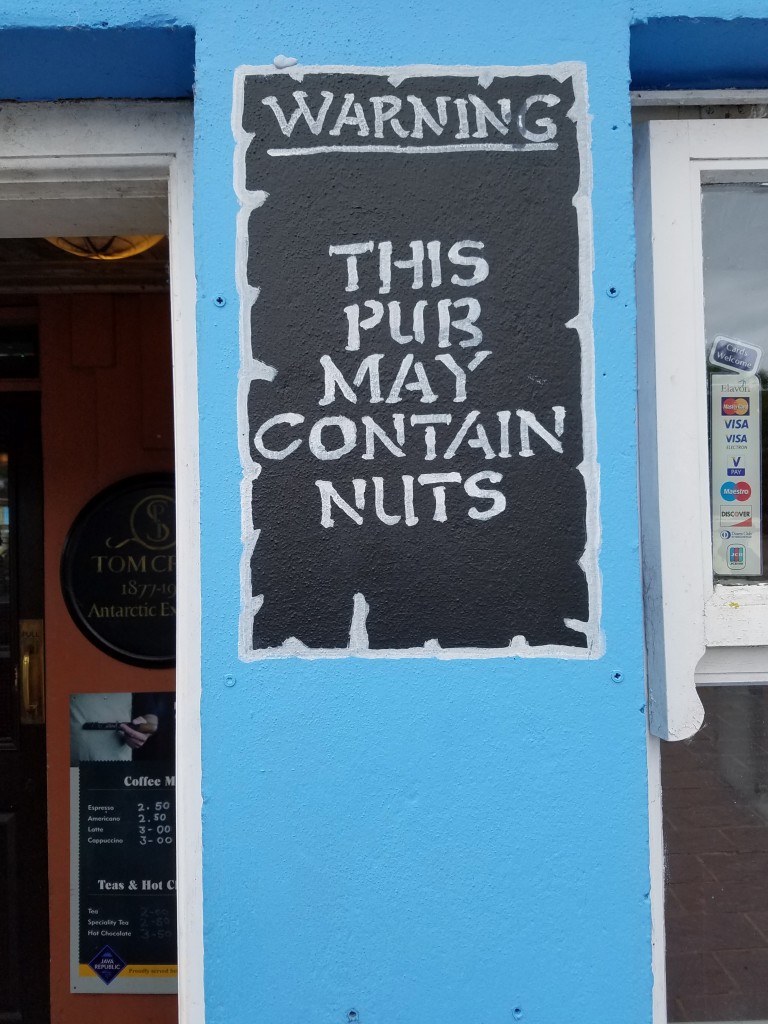 There is a funny window in the pub which if you open you hear this—-

And you are reminded of the bravery of these fellows….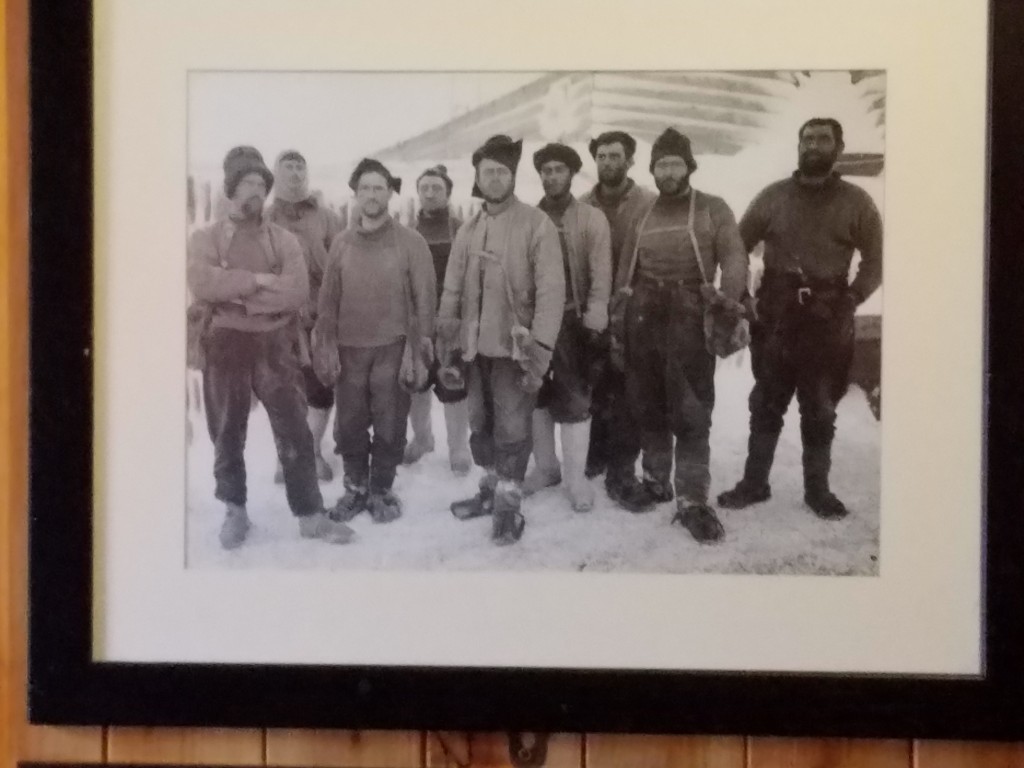 So here's to you TC— slainte (Gaelic for 'health', the usual toast in Ireland, and its pronounced slancha).