Call me a sucker for old southern ways and charm, but the Storybook Inn run by Ms. Elise Buckley is a trip back in southern time. This house is really quite amazing. It has bedrooms named My Fair Lady, Casablanca, Gone with the Wind, and it looks like something out of Gone with the Wind. It is located on Highway 62 on the edge of Versailles, and it's impressive. Set up as a bed and breakfast, complete with friendly cats and a dog named Lily….. here's Lily getting her tummy rubbed by Ann….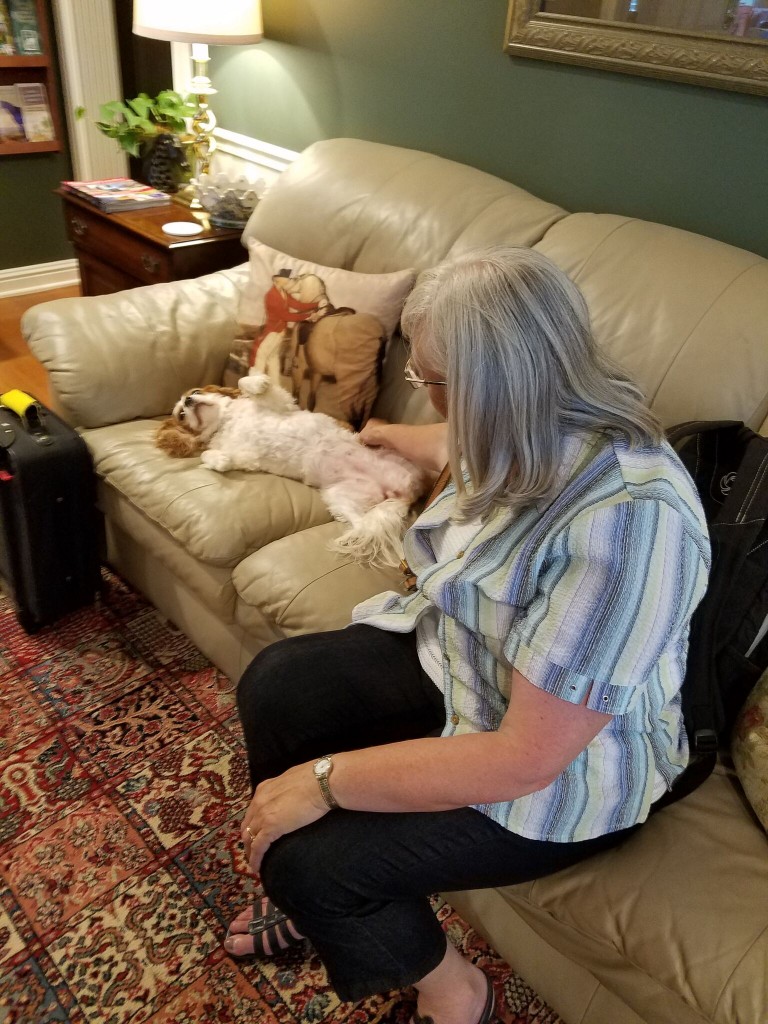 Let's look at the grounds first…
There is a fenced in backyard, with a beautiful fountain, and a cat house….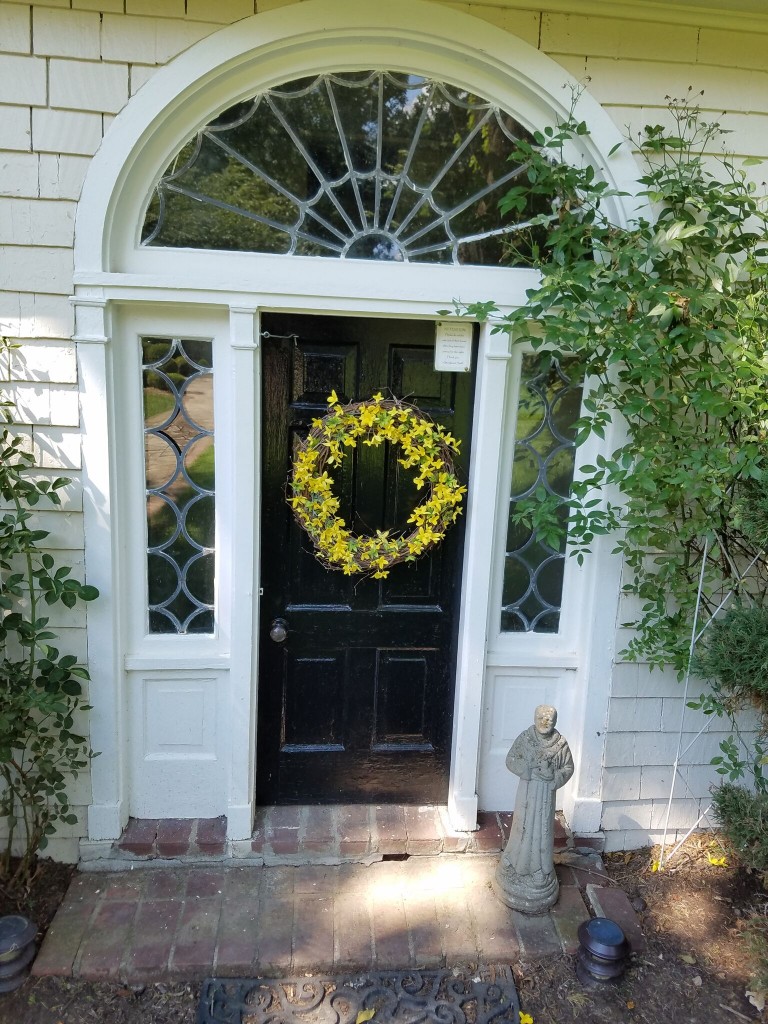 That's the door to the little cat house (originally a playhouse for the family children many moons ago). Those cats live in style.
The inside of the house is just as impressive. I especially loved the breakfast room, originally a screened porch….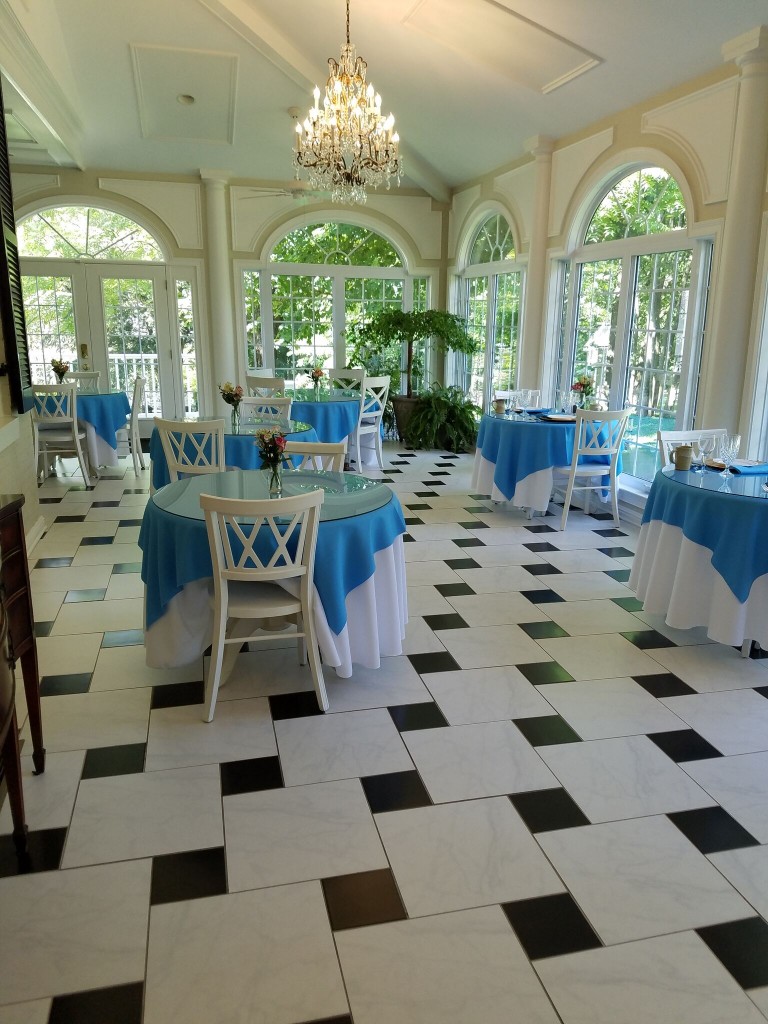 I especially approve the Carolina blue and white table clothes.
The downstairs of the house is quite elegant.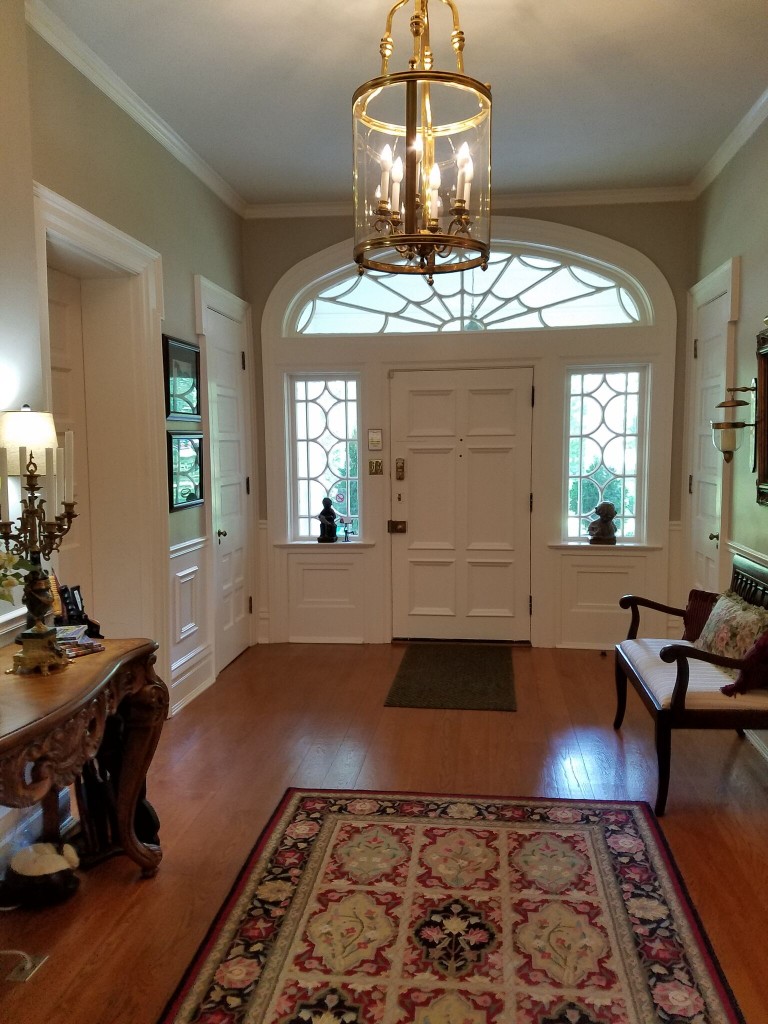 Got to play a little Debussy on that pretty piano. Here's something you don't see everyday— a civil war chess set!
Here's the grand staircase down to the front door (lots of weddings here, and even the high and mighty stay here— including the British embassy staff when the Queen comes for the horse sales in the Fall).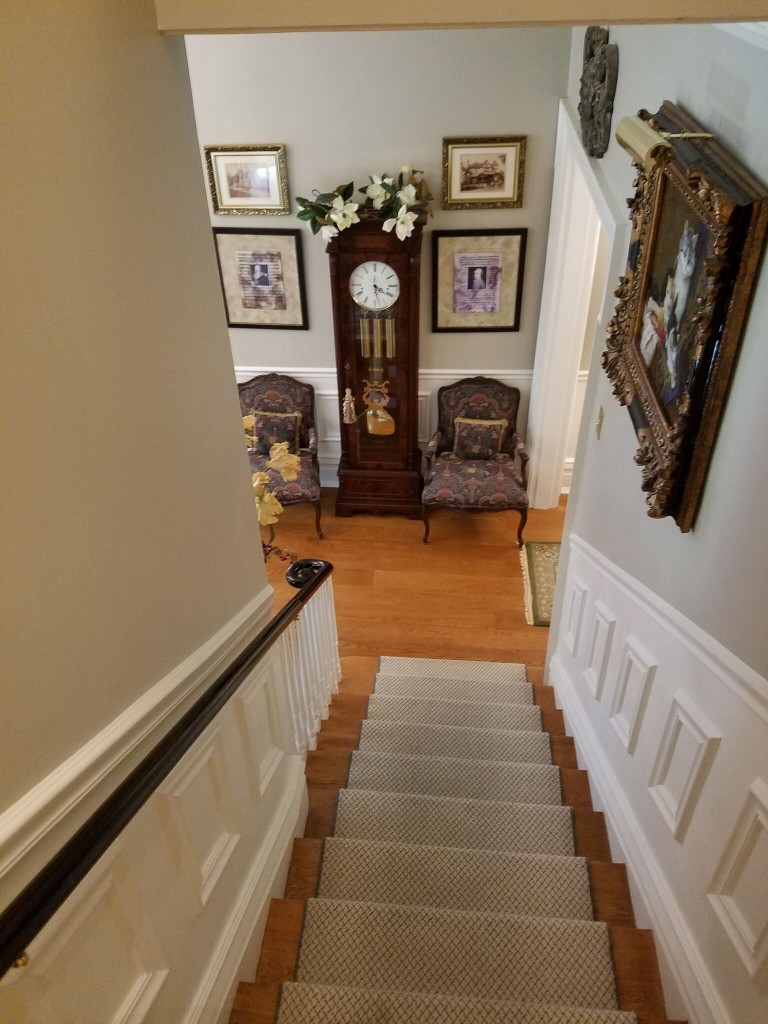 Here's the dining room…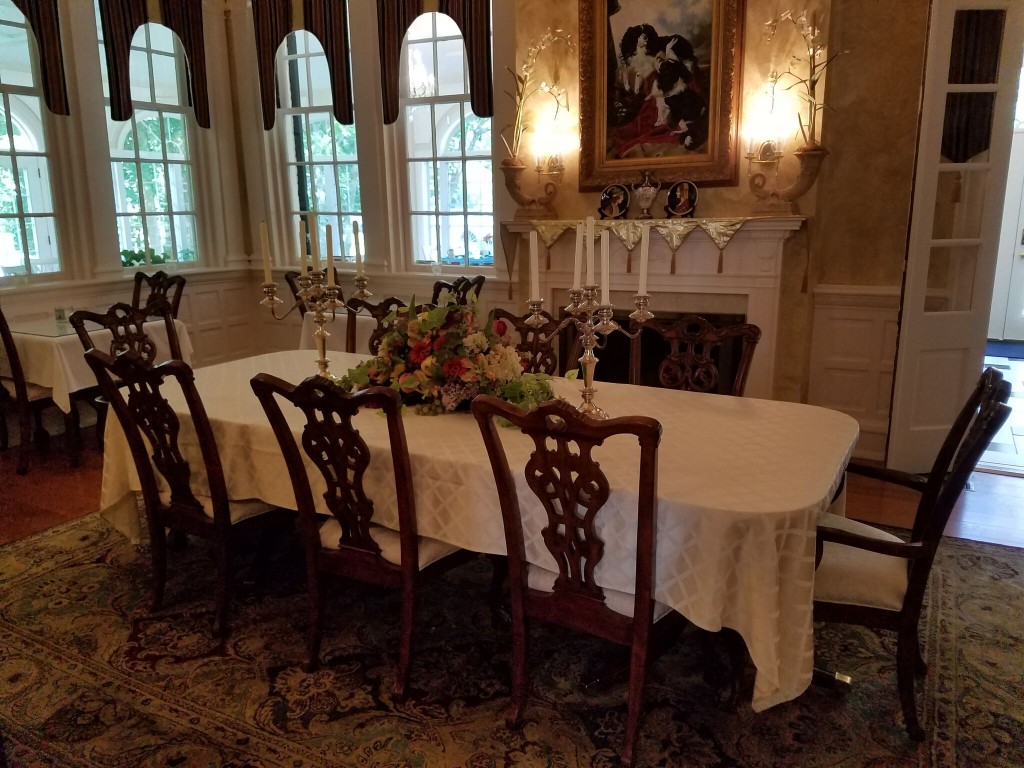 A little kitchen nook….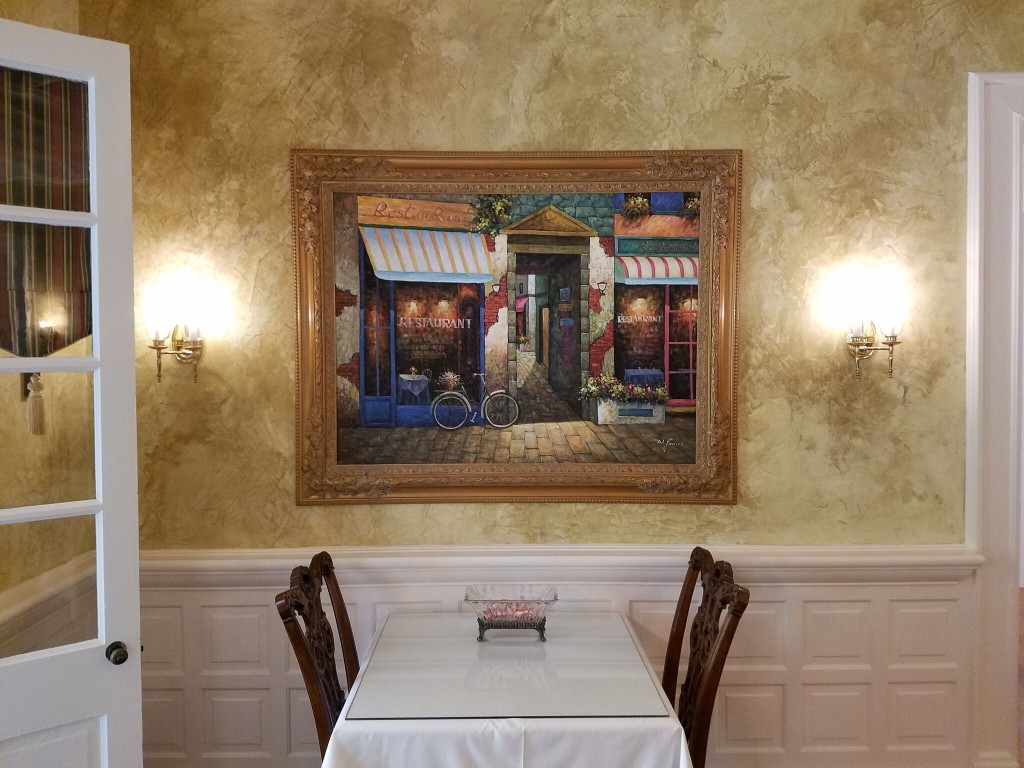 And an interesting framed answer to some basic questions about Irish Kentucky, which is what the Bluegrass is— its rolling hills, its stone fences, its horses, its jockeys, its bourbon, its Catholic churches, and its bluegrass music which has its origins in Irish folk music….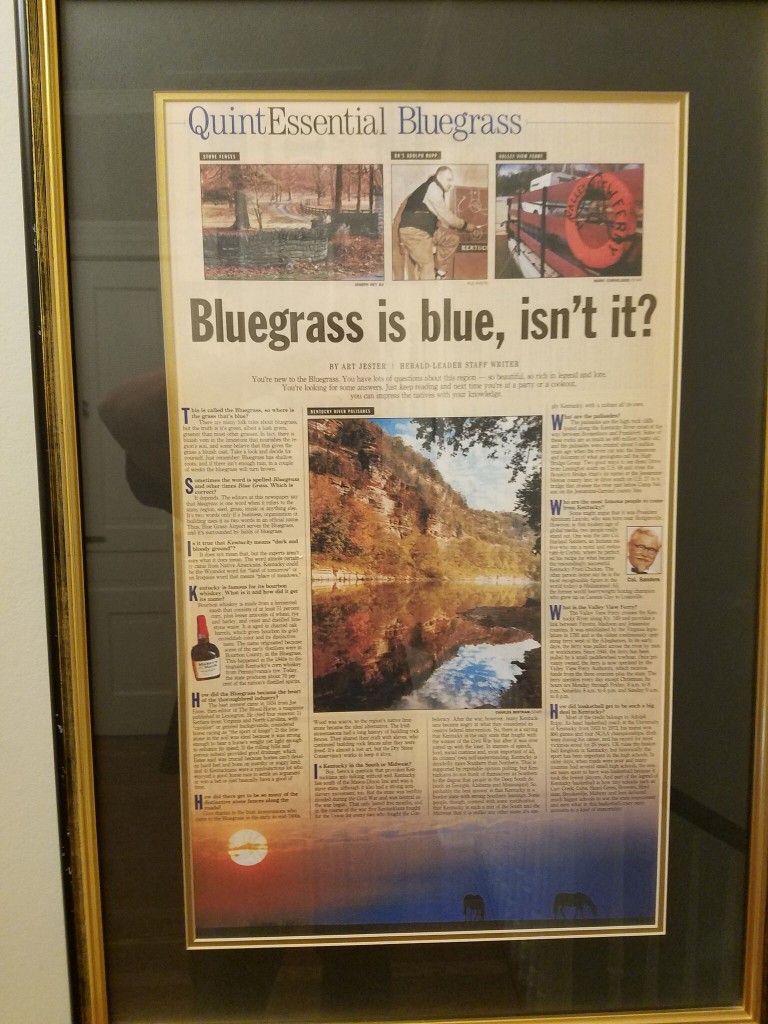 And as for the food…. let's just say, if you can't enjoy a breakfast here, then honey— you ain't got no taste.