According to the folk in Foynes, Irish coffee was invented here.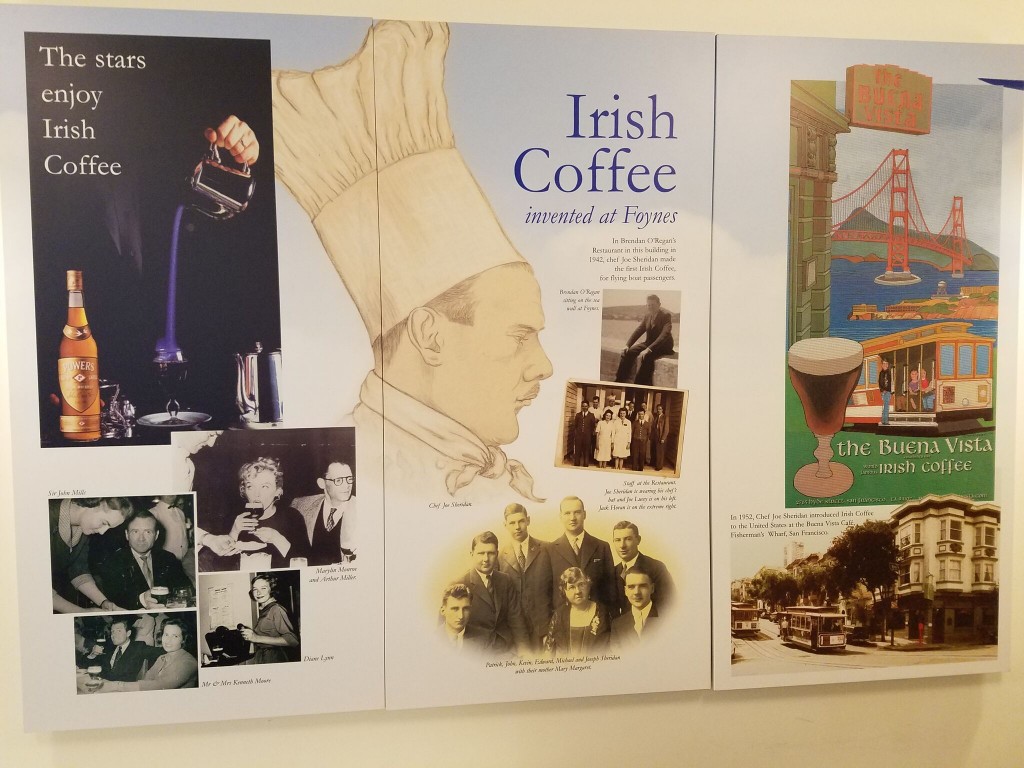 Why was it invented? Well perhaps you've heard it rains a wee tad in Ireland.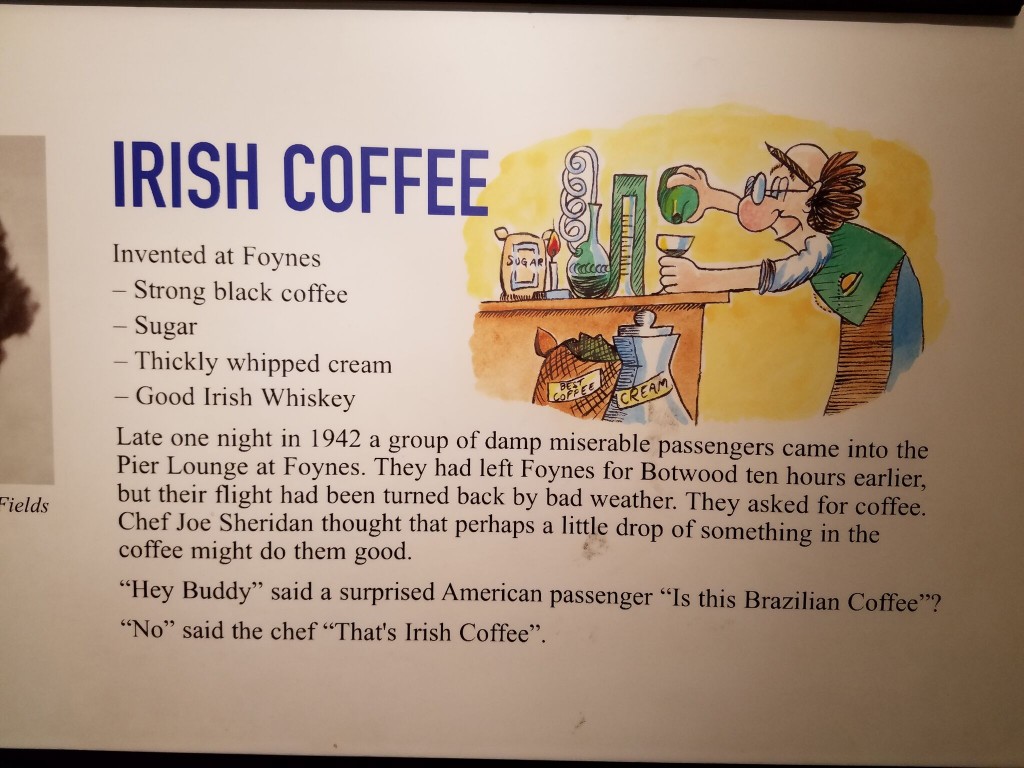 The nice folk in Foynes finished the tour by giving us lessons in how to make Irish coffee, and then each of us got a sample! One of our brave lads on the tour, named James (we called him King James), volunteered to learn and be the guinea pig….
I can attest that Irish coffee is good, but Irish hot chocolate is even better!