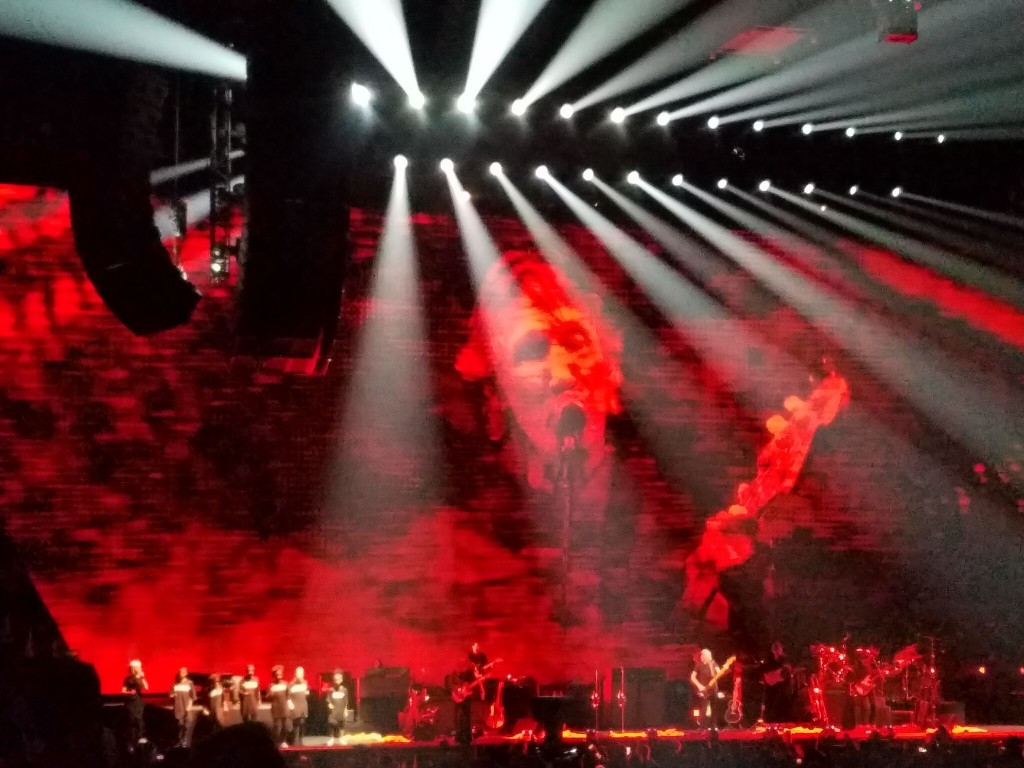 I've read a lot of rock n' roll magazines (Rolling Stone should have given me an honorary lifetime subscription years ago. I've helped keep them in business), and I've read more than a few rock biographies (e.g. the four for CSNY) and for the most part you hear narcissistic tales of the sordid and the splendid, of artistry and angst, of fame, and fortune… and wrack and ruin too. The biography of Bruce Springsteen is something out of the ordinary and beyond the expected. For one thing, it's over 500 pages long, and they are interesting pages full of painful honesty and the occasional juste mote—- like the line about Bruce's first manager who could 'talk Jesus down from the cross, Santa out of Christmas, and Pamela Anderson out of breast implants'. As I said, it's both interesting and insightful reading about the inner workings of a vulnerable artist, uncomfortable in his own skin, and desiring transcendence, family, and love.
Bruce was by no means first generation rock n' roll. He did not surface until well after Woodstock in about 1972. By that time, the Beatles had long since broken up, the Rolling Stones were in phrase three, and folk rock was on the ascendancy. By then I had already been working for the Record Bar chain and the Record and Tape Center in Chapel Hill, and had gone to, and sold tickets for too many concerts to count, and sold several thousand albums probably. I'd seen my share of slick Rick promoters stopping into the shop to promote the latest greatest 'hit single' (I wince everytime I think about the guy who came into our Charlotte store promoting Grand Funk's comeback single 'We're an American Band' looking like something out of American Gigolo, trading on Springsteen's success with Born in the USA).
As with so many other rock biographies, when the artist is honest, it doesn't really make you want that lifestyle, or even the fame and fortune that comes with it. There are just too many pitfalls, too many temptations, too many encumbrances, too much sacrificing of your family and friends so you can strut your ego across a stage. If you can get past all the navel-gazing and narcissism there is however a good deal to be learned about hard work, being a musical artist, the process of creating good songs, and the interface between the spiritual and the material life of an artist. If you are going to read only one rock biography, I'd say read this one, or one of the good ones about Dylan.
I've been to Asbury Park, but it wasn't to chase down Bruce's roots. I was there for Asbury, where a summer Methodist camp meeting continues to be held. The Methodists got there long before Bruce. But I did walk the boardwalk and see the Bruce murals, and I did go swimming where Bruce used to go, the native son of Freehold New Jersey. I am happy to report that unlike some artists whose lives end in the waste bin, Bruce is apparently happily married to his long time band mate Patti Scialfa. I suggest reading this bio while listening to the three CDs in the
Essential Springsteen
collection. You'll get a better sense of the man and his music.
I was once having a chat with my friend Mark Allen Powell, a fine NT scholar, and before that a rock journalist (yep, you heard me right). He once told me the tale of meeting Bruce and his crowd, and talking to him about the Christian faith. Yes Bruce is a believer in God and Jesus, coming from an Irish/Italian Catholic background. Mark was interested in how the man's faith affected his music. His answer, as I remember it, has to do with honesty, transparency, and yes repentance and accountability. Bruce has been smart enough along the way to get counseling when he needed it. His journey is not that different from many of us. If you want to understand Americans who grew up in the last 60 or so years and loved music, this is the biography which will give you a sense of all that part of American culture, and its gestalt.