This post includes famous literary figures from earlier American history. First of all the author of Leaves of Grass, the populist, Walter Whitman, who, had he lived today, would have considered the use of the term 'populism' in recent political contexts as a bad misuse of the term. It does not refer to xenophobia, or make America white male again.
Next we have a famous literary circle, with a veritable who's who of American writers from the 19th century.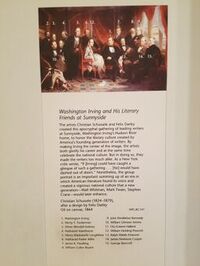 Last but not least we have Henry James.