This, and the next few posts will be showing shots from the National Portrait gallery. What these portraits from the whole history of the USA reveal is many things, including how religion and politics were intertwined from the first. Consider first the portrait and description of the right Rev. John Witherspoon.
Next consider, ole Danel Boone, who lived just down the road from me in Kaintuck. Boone came from a Quaker family in Pennsylvania who moved to N.C. and then Kentucky and later Missouri. Precisely because of his Quaker background, he did not believe in taking advantage of Indians, whom he often befriended, or of those that he surveyed land for, and this got him in hot water for not keeping good records about land boundaries. He kept being sued, and eventually left Kentucky to avoid such litigation.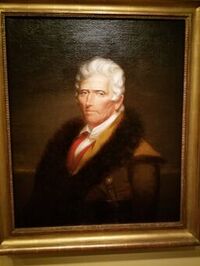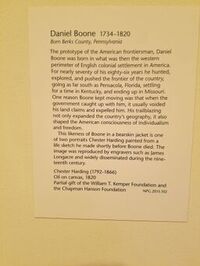 Then there is Mr. Clemens, aka Mark Twain, who wrote not only his familiar stories like those about Huck Finn and Tom Sawyer, but the Innocents Abroad, which includes hilarious descriptions of a visit to the Holy Land, and then there is his less well known total deconstruction of Christian Science religion.