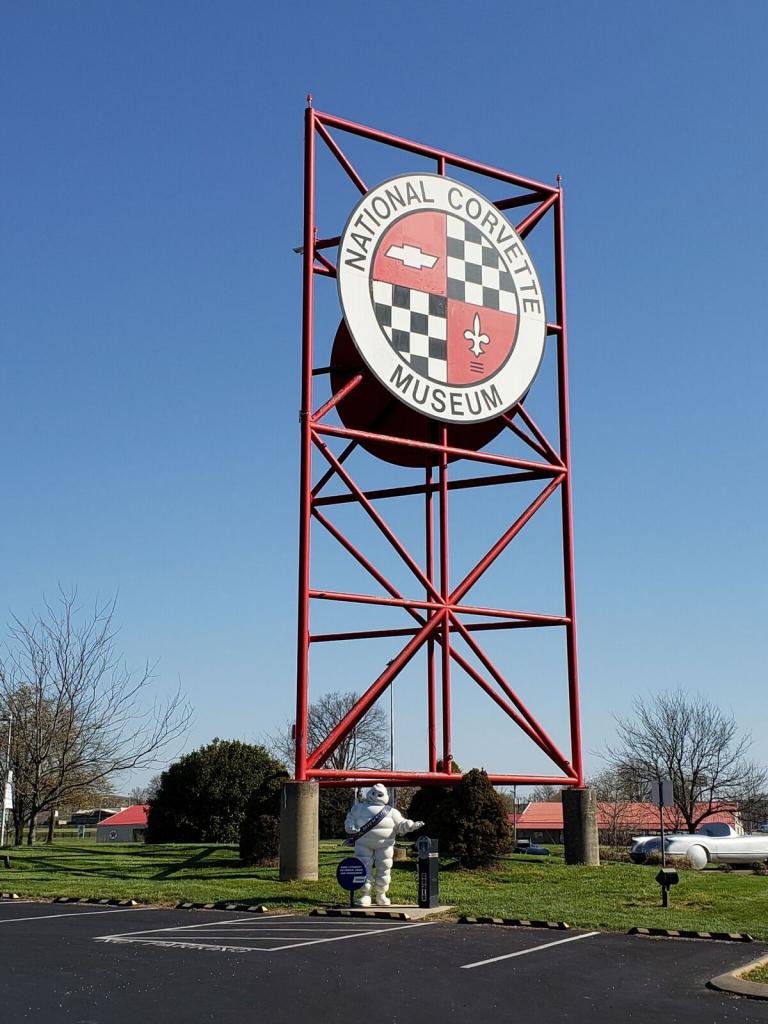 Whilst at the Corvette museum one can: 1) take a ride in a vintage Corvette for 10 bucks, or 2) sit in a brand new one for free….. which option I took, of course.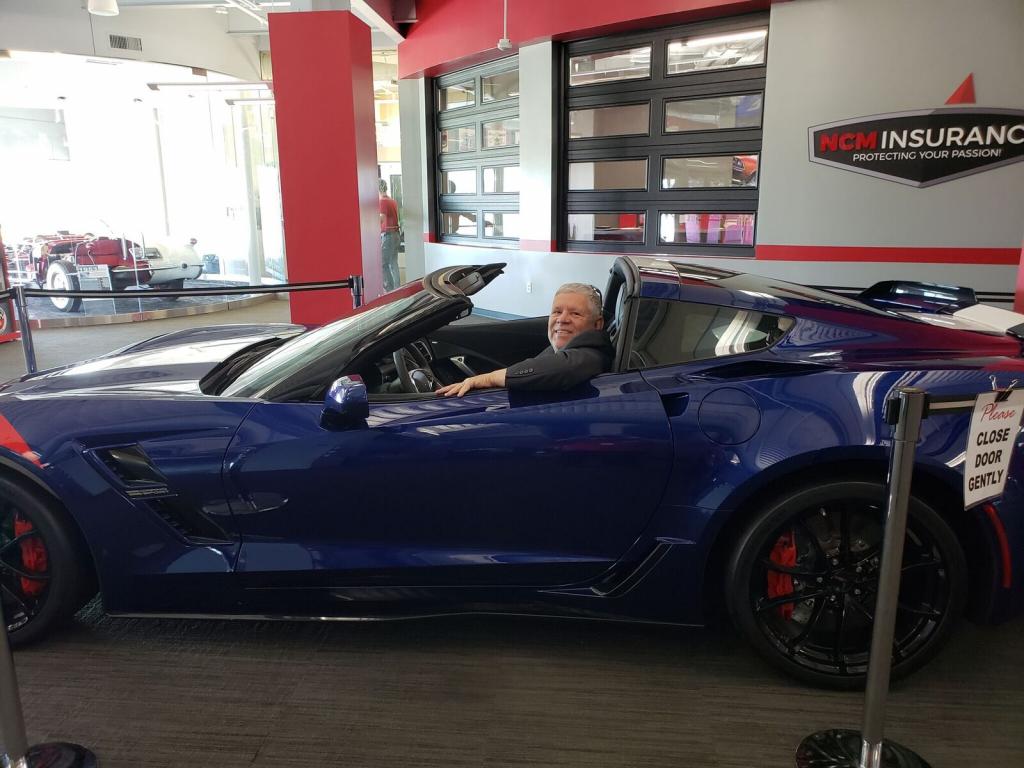 That's me steering.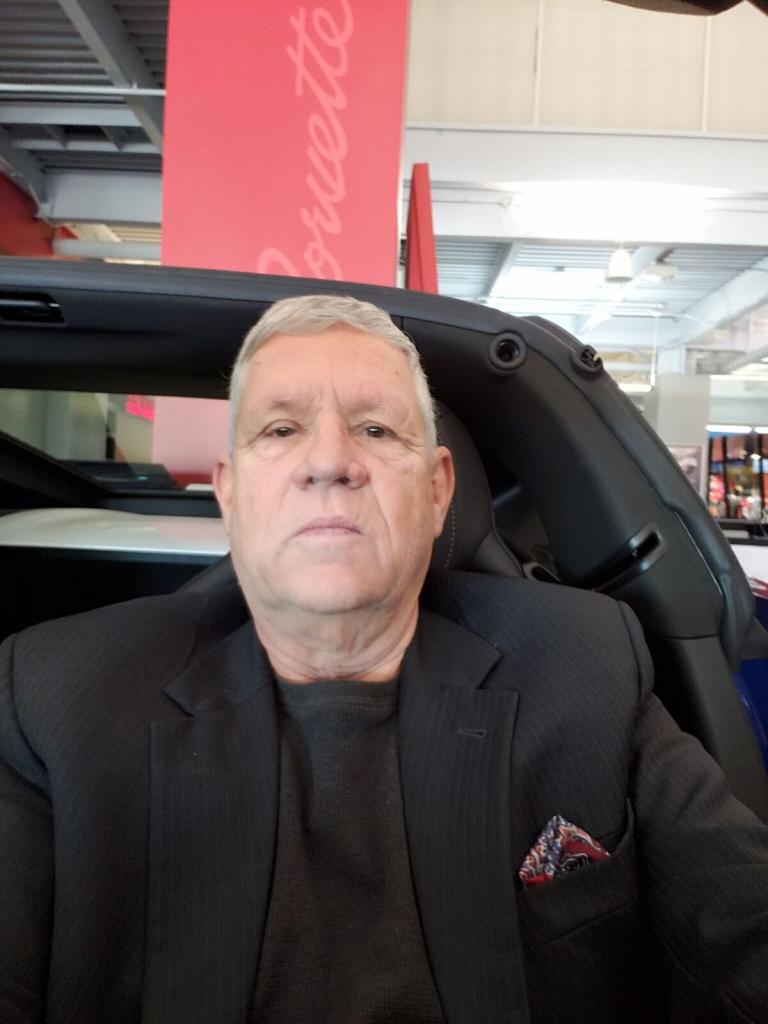 I actually preferred a different color Vette, and so I bought a 1957 Carolina Blue Corvette roadster, for only $8.00. Voila!!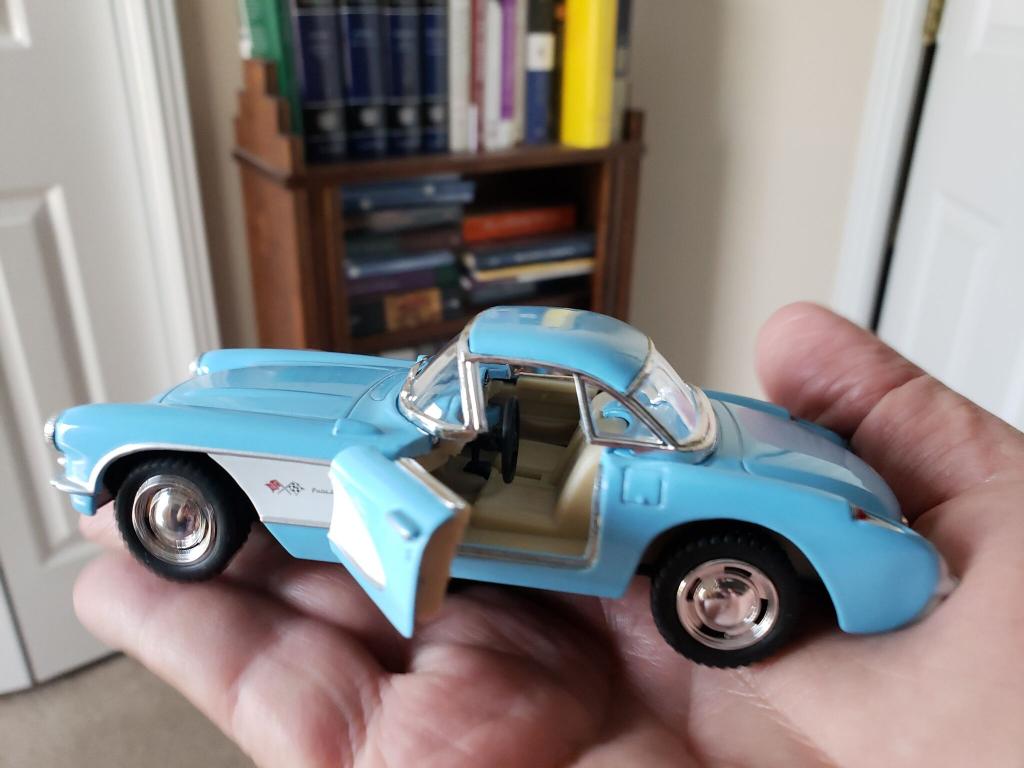 Now about this museum. In fact Corvettes came into being in 1953, a mere two years after me. They were originally made in Flint Mich. (home of tainted water), and then in St. Louis, and finally in 1981 the production plant was moved to Bowling Green, where it still resides, hence the museum in Bowling Green. In our next post, we will examine some more particulars. The museum has a history wing as well, which is peculiar as we shall see.