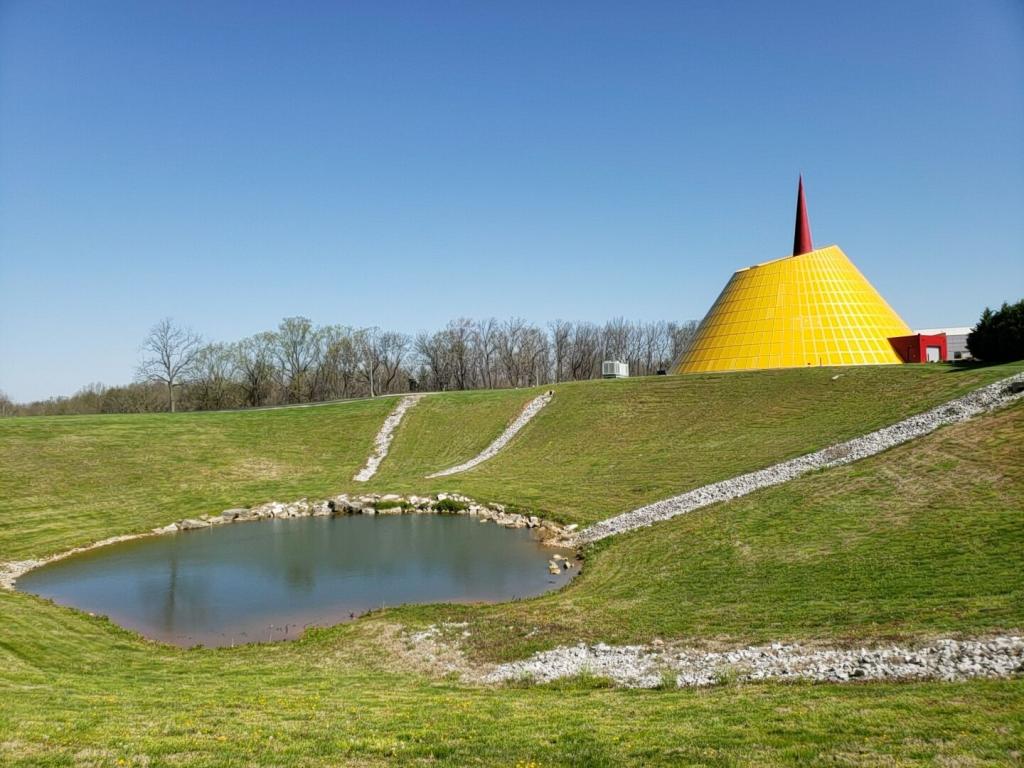 Perhaps you recognize that sight you can see just off I-65 in Bowling Green Kentucky. It's the symbol of the Corvette Museum which resides there. You'll notice the sinkhole right behind the museum. They had their own sinkhole experience in 2014 when the floor caved in under that locale, and swallowed up various vintage Corvettes (though not Prince's Little Red Corvette). Here for example is one of the victimized vehicles after it was extracted—-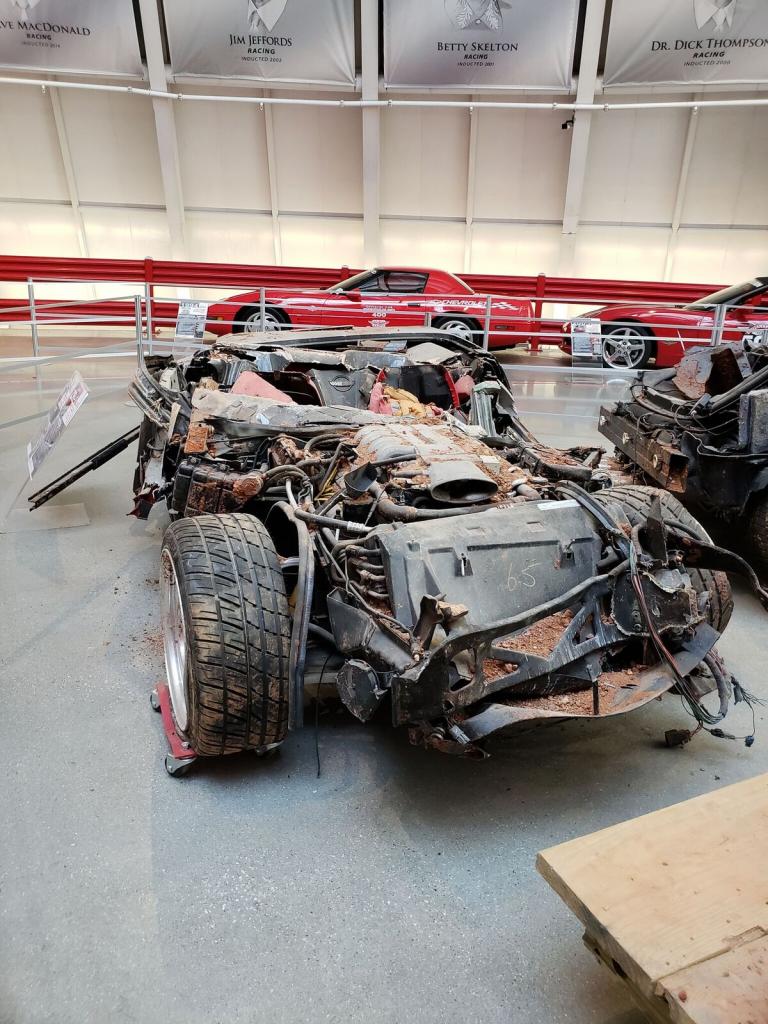 And here is another—-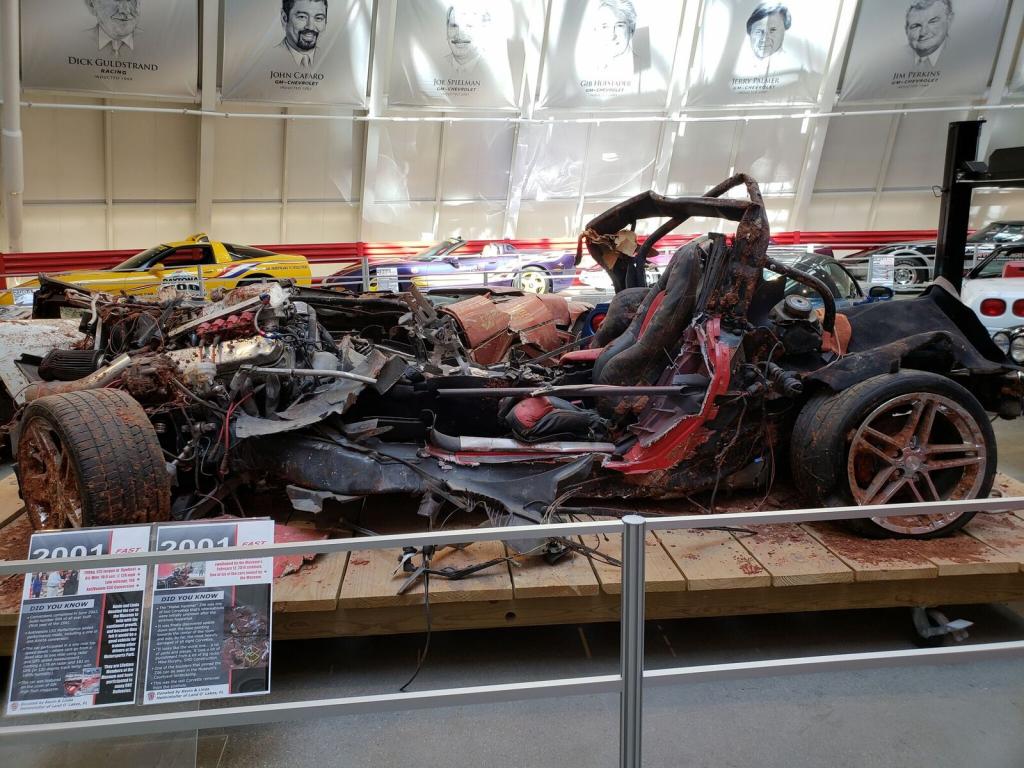 In an example of turning a minus into a plus, you can now tour where the sinkhole happened and see its victims and learn about such things. N.B. This museum is only 15 miles from the largest underground cave anywhere in the USA— Mammoth Cave (many more sinkholes can be accounted for in the region). Here's a partial explanation of things.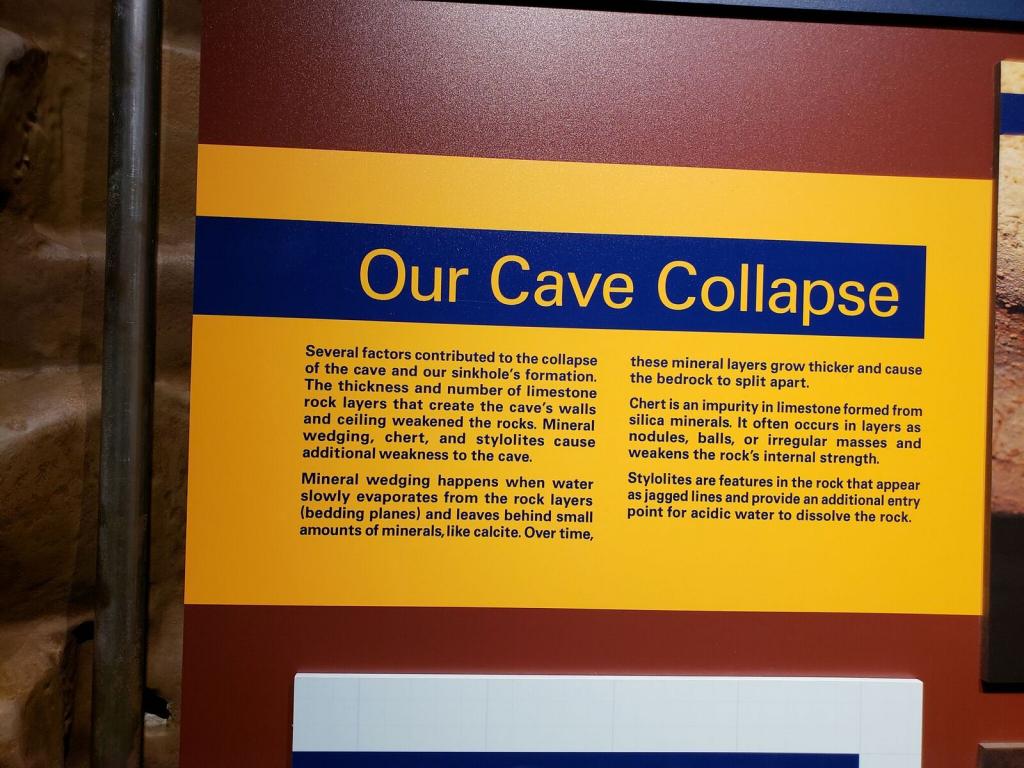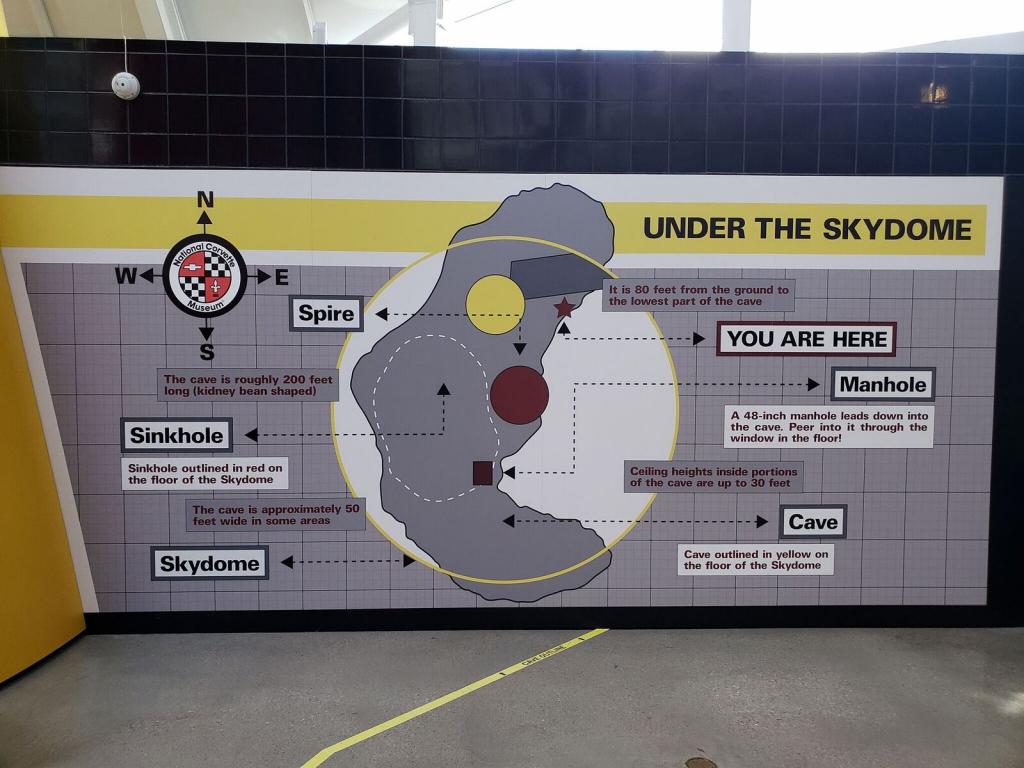 If you have vertigo you might want to forgo the sinkhole experience, close by here—-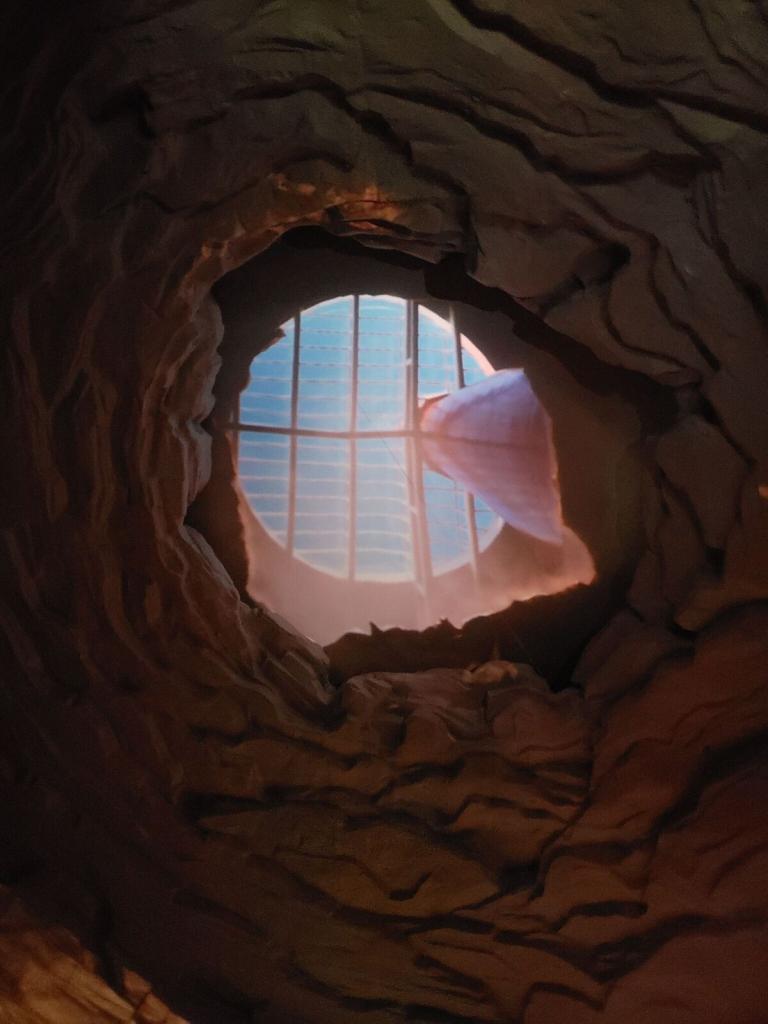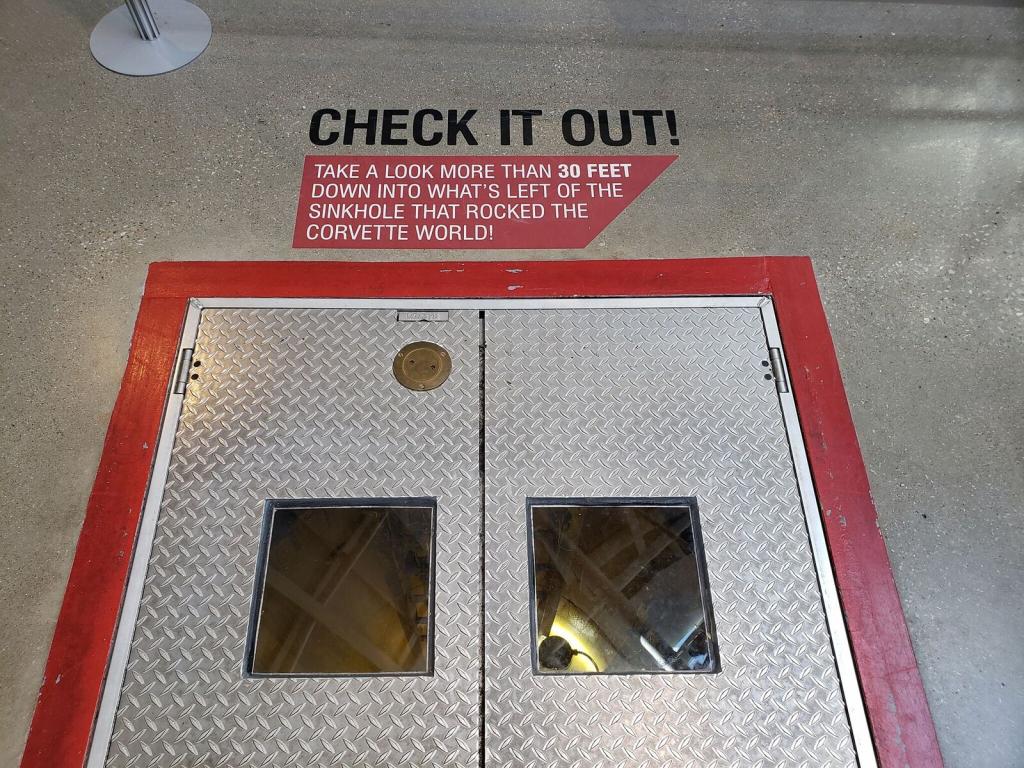 Vertigo can also be induced by looking up the replica exhaust pipe/tower…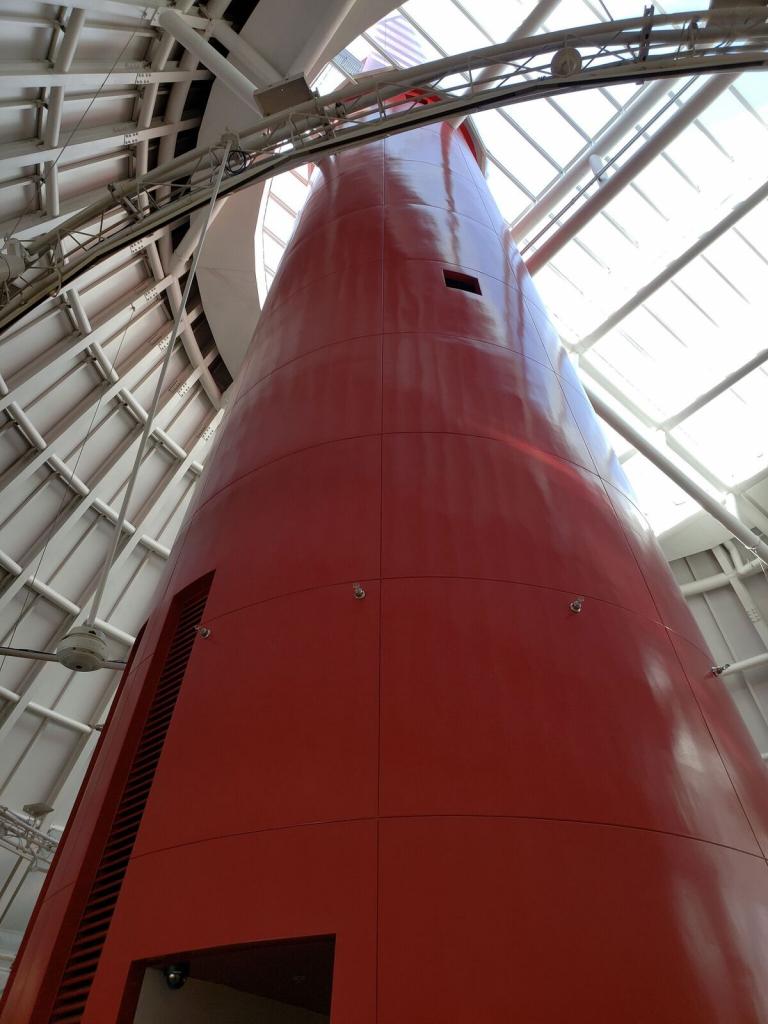 Nonetheless, a good time can be had by all.