All along the roads there are lion figures…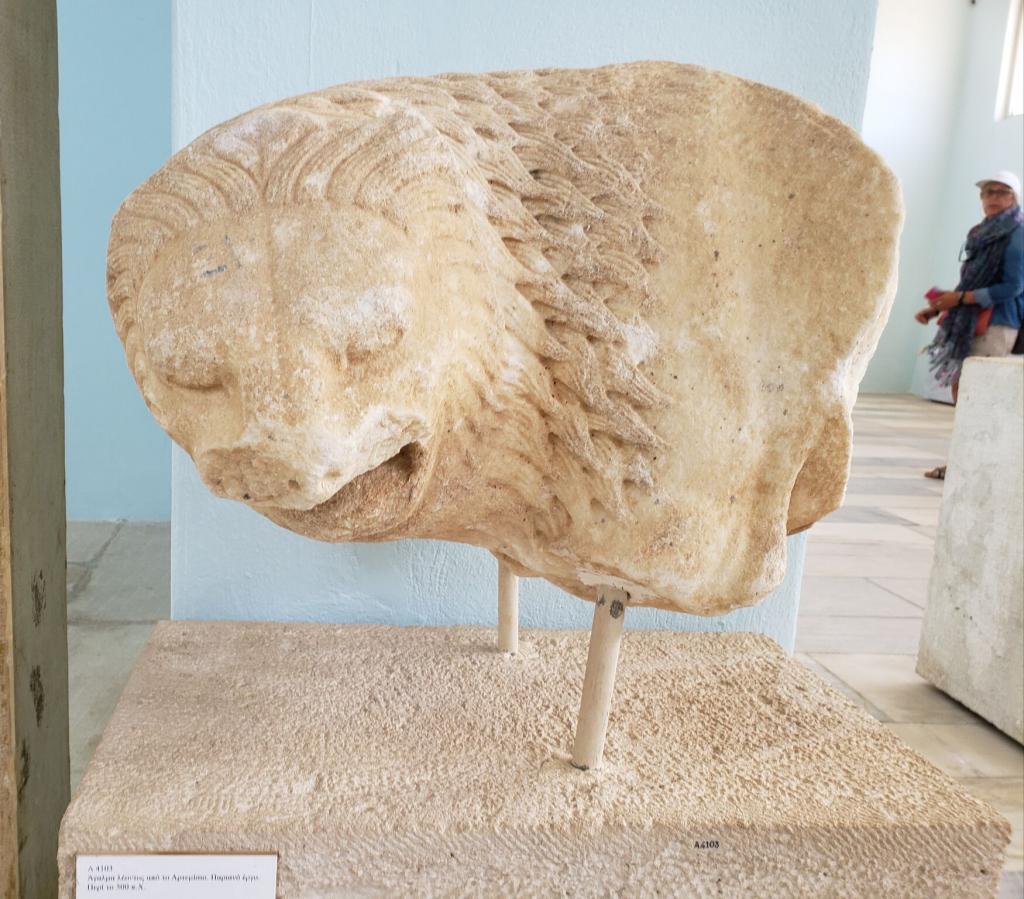 And behind them were the temples to Apollo, for example the one built by the people of Poros looked like this….
Alas, there is little left today….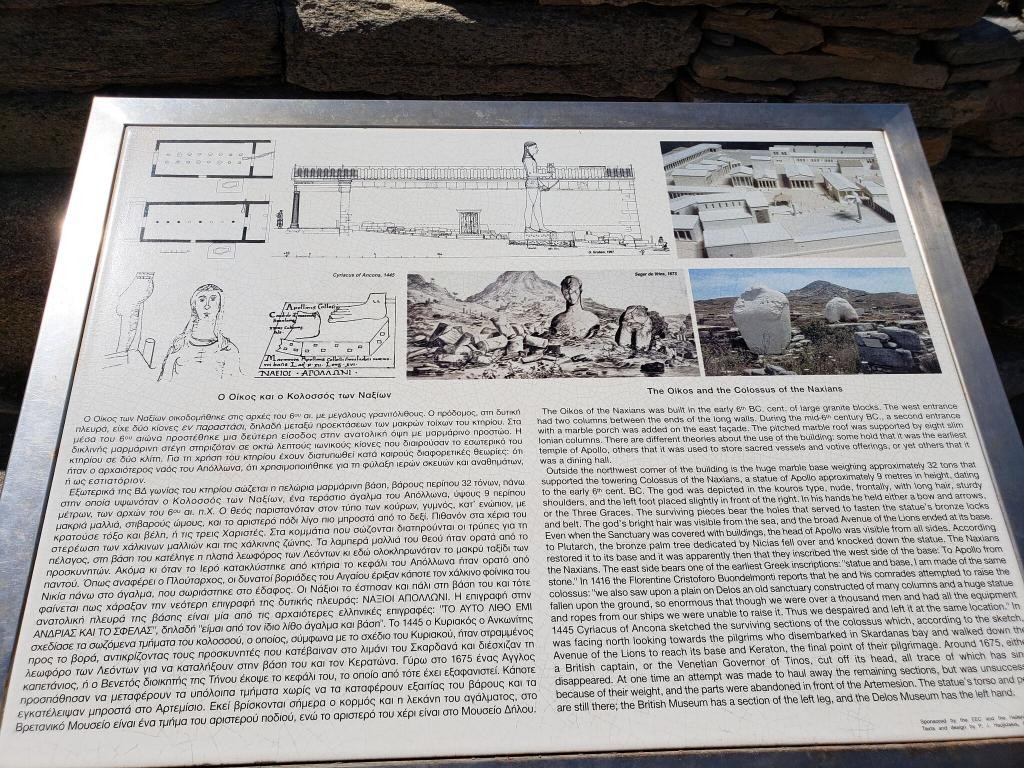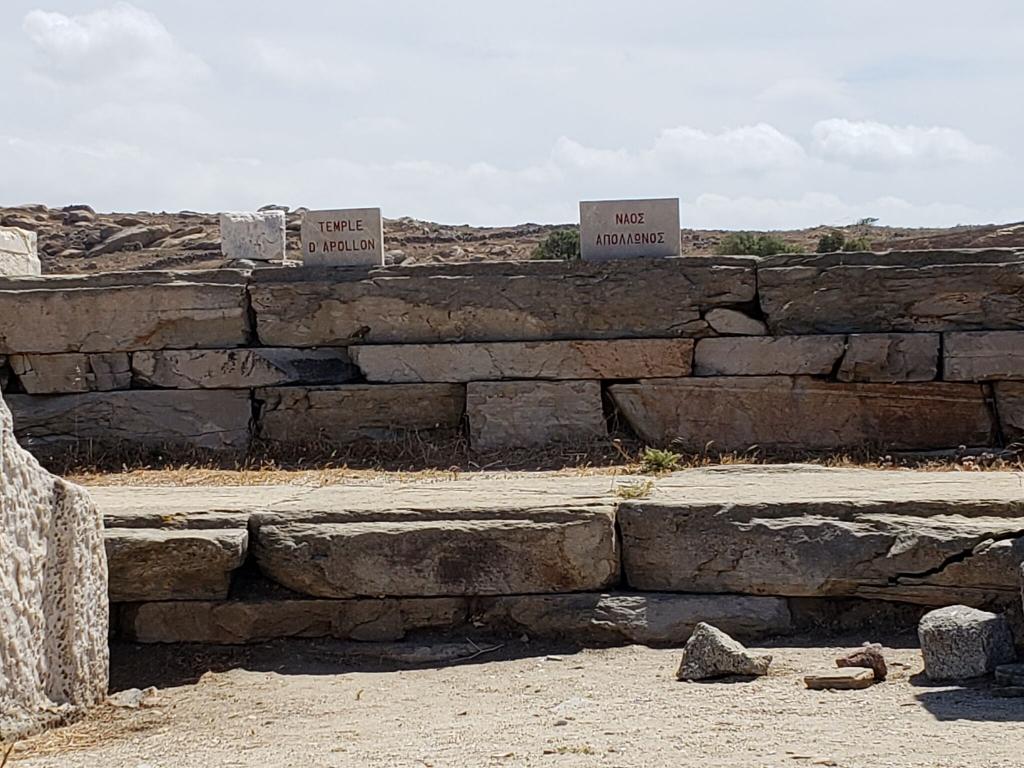 The frescoes from some of the villas were remarkable….
But the mosaic floors reach to the level of high art—-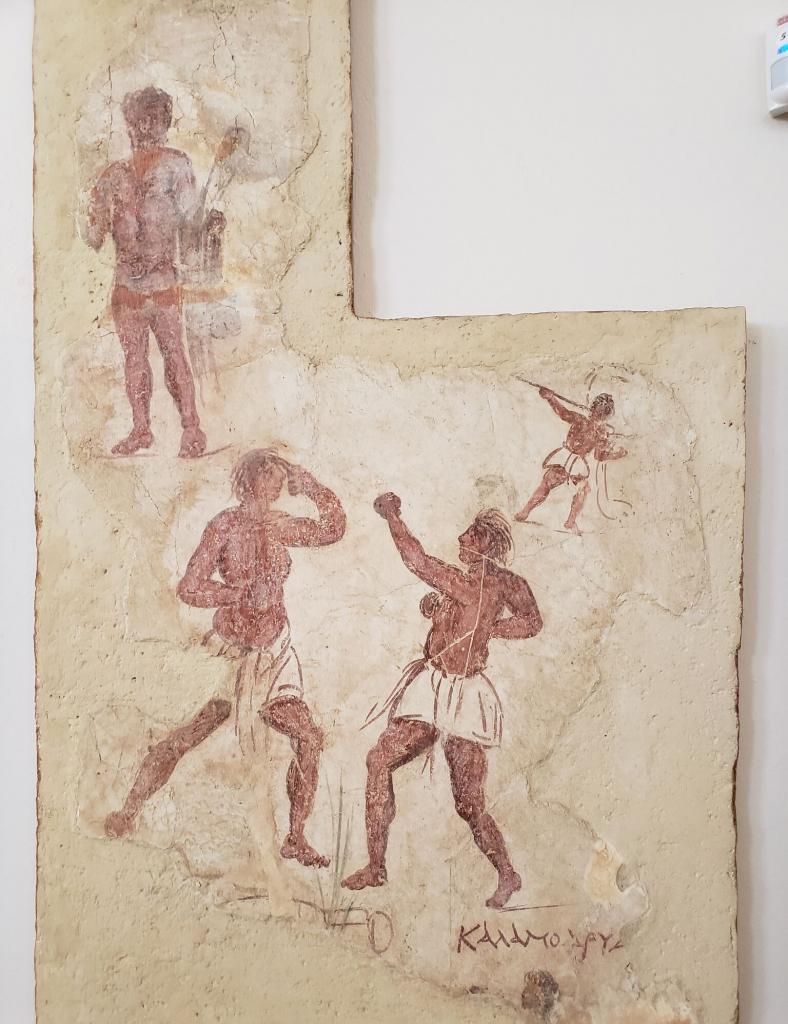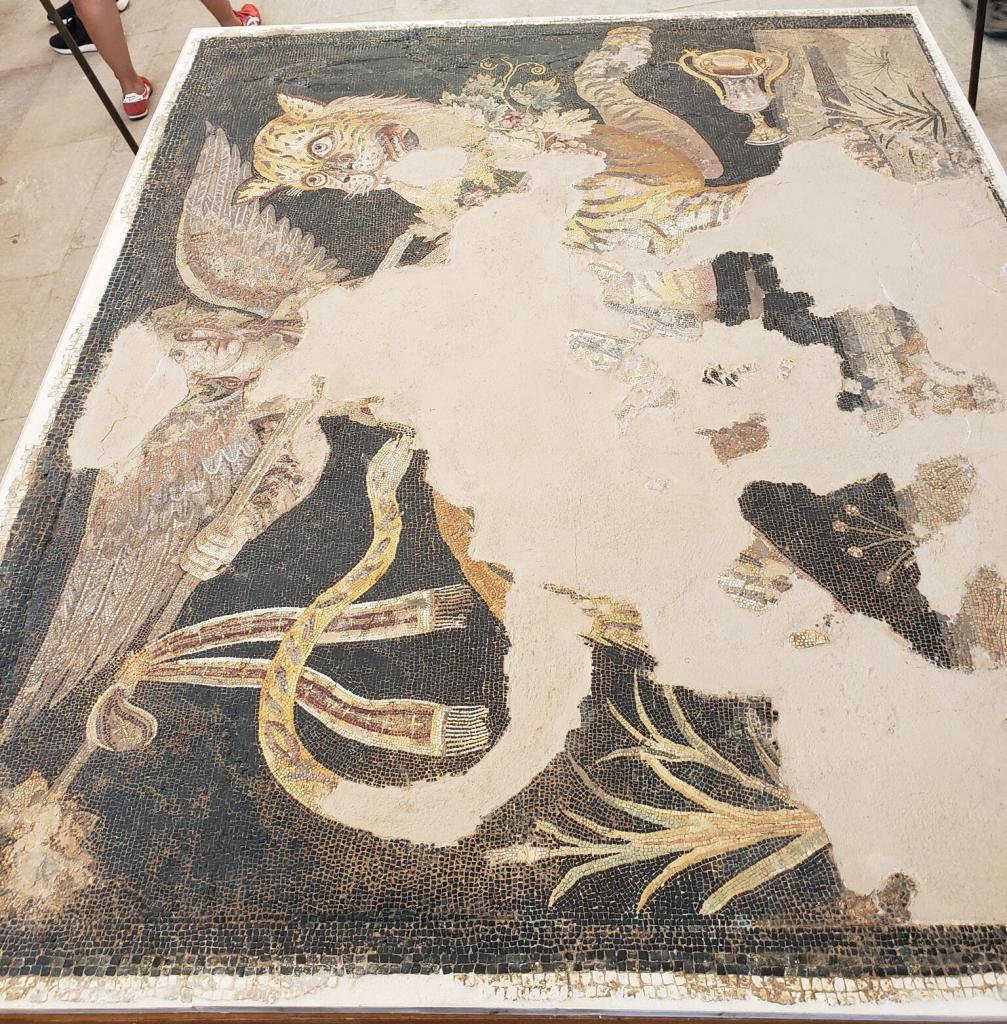 Here's a shot into one of the villas with the mosaic floor still in situ….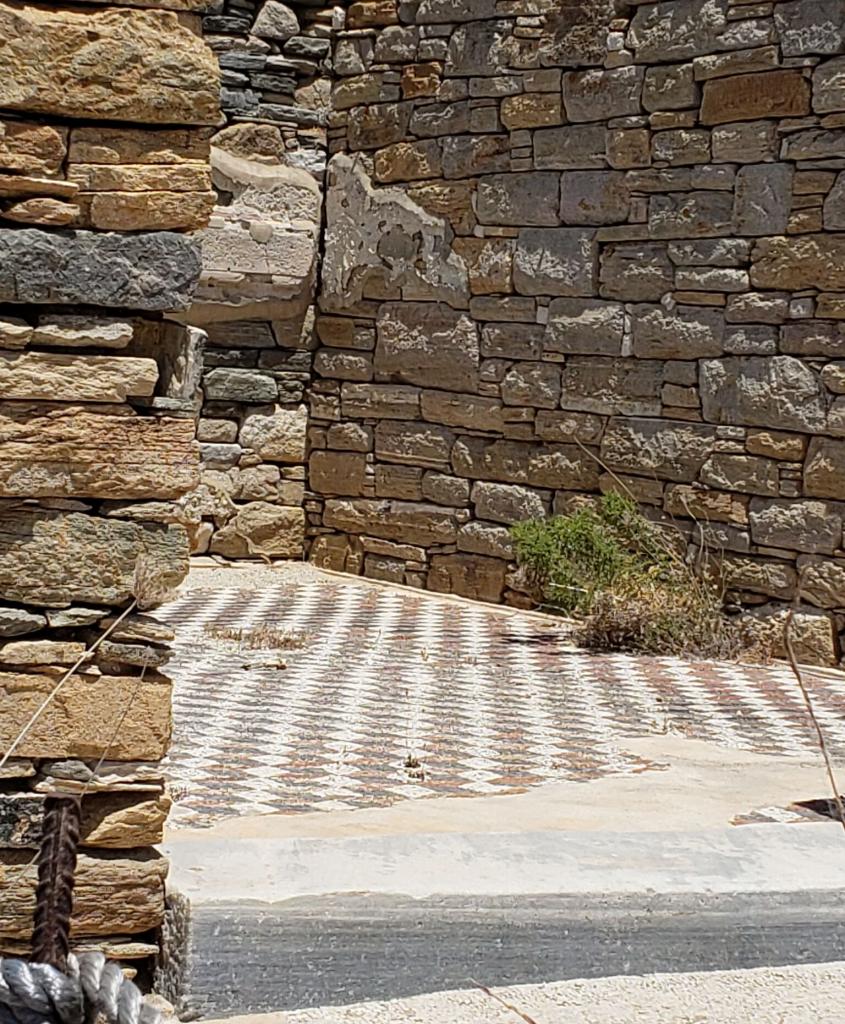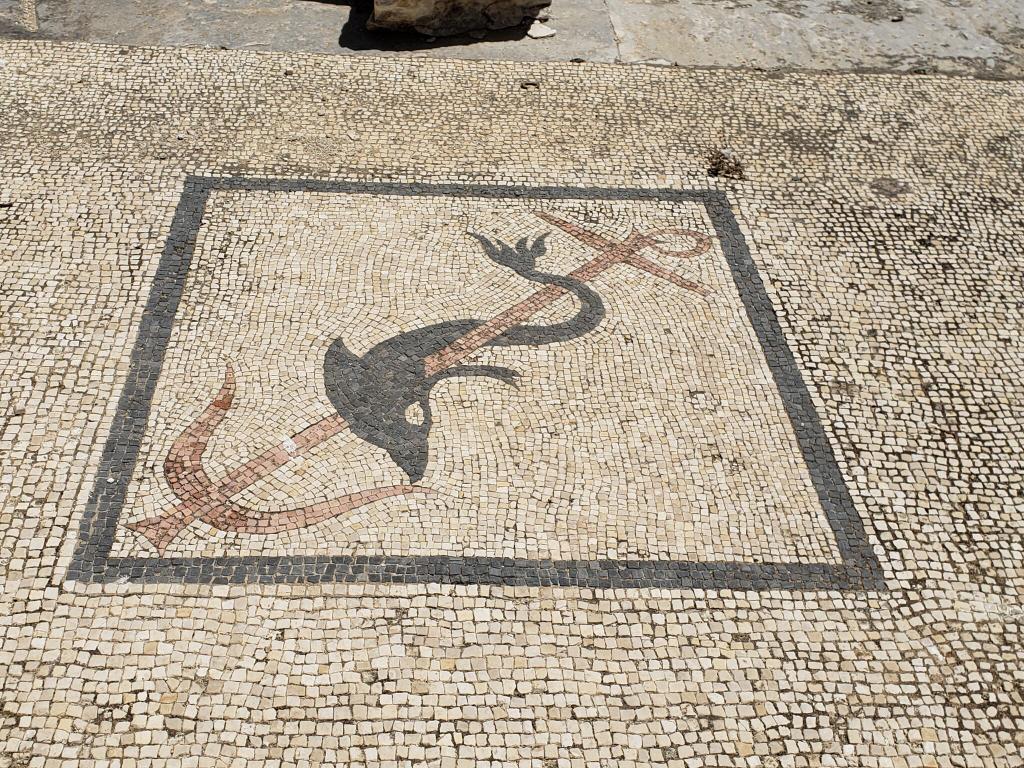 Here's what the house looks like now, and what it would have looked like in antiquity….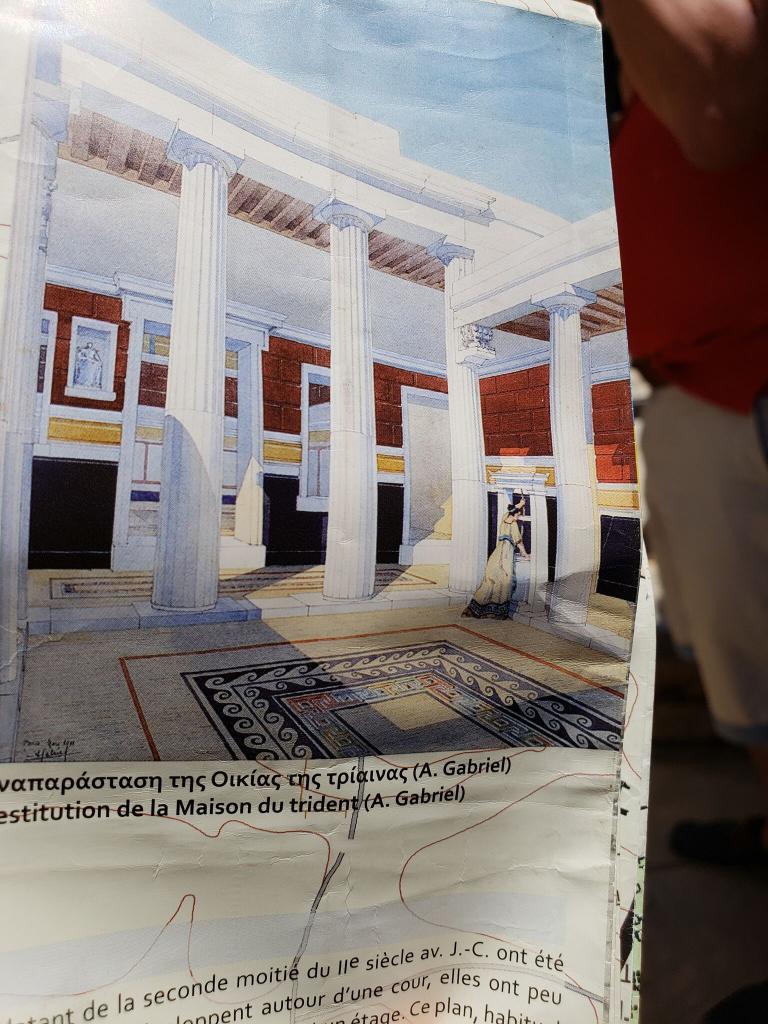 Here's the backyard barbecue…..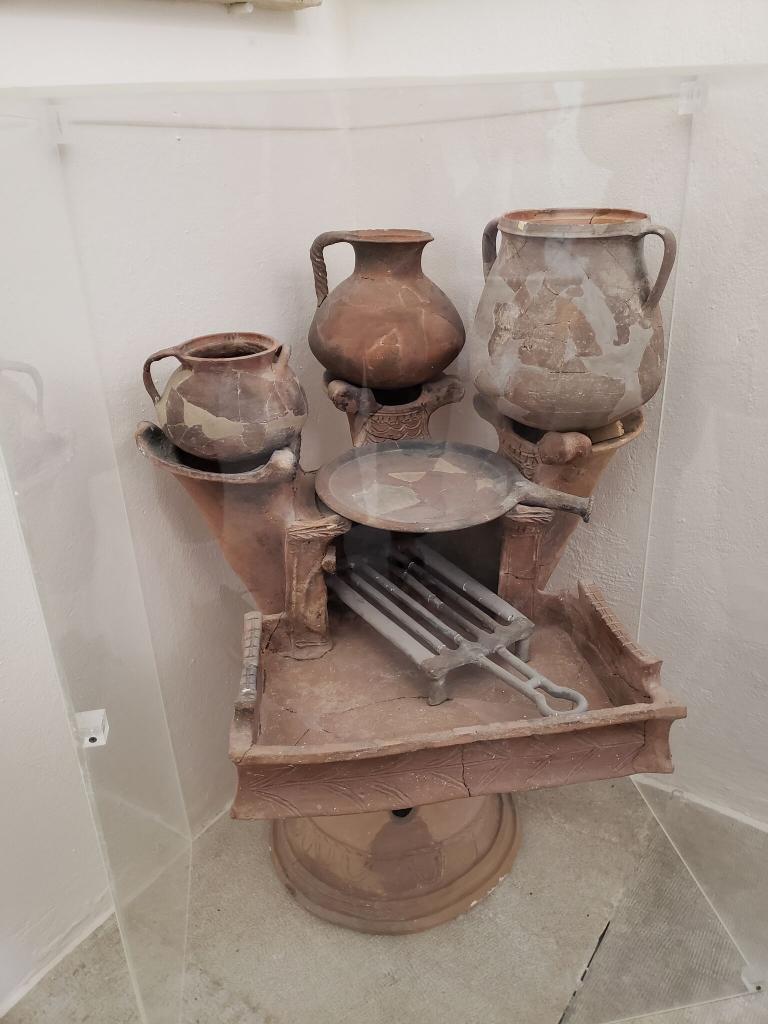 and also a way of measuring quantities of a liquid, for example olive oil….
And here are the public toilets…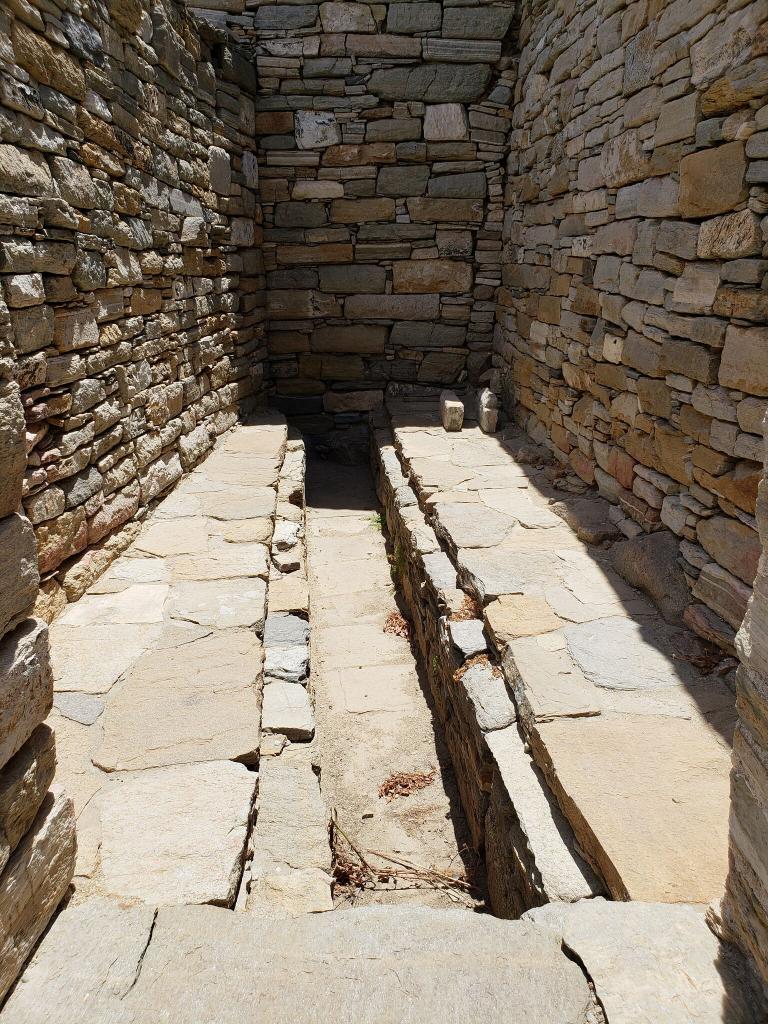 The city on Delos had plays and actors, like this chap all dressed up….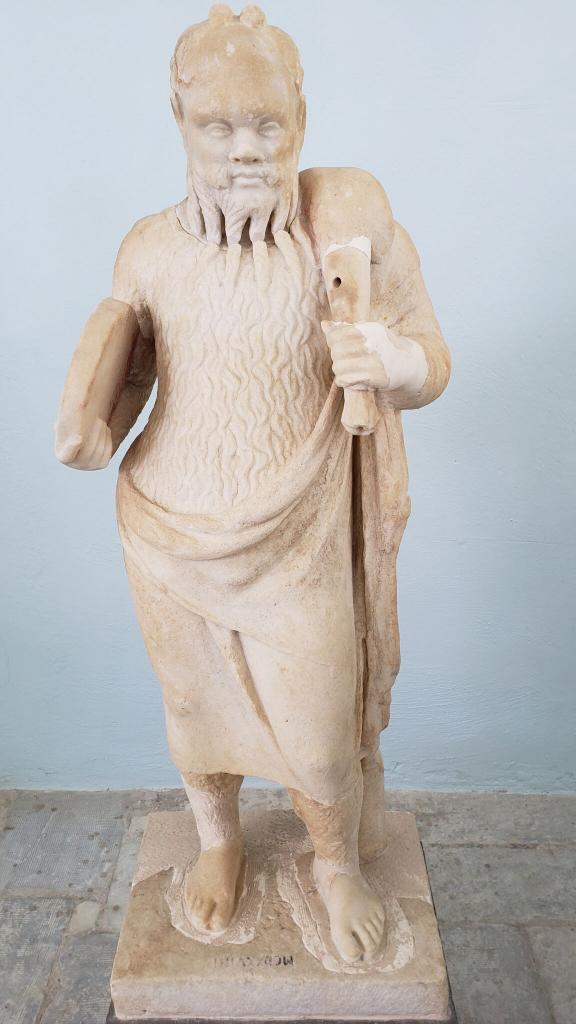 And depictions of the native deities….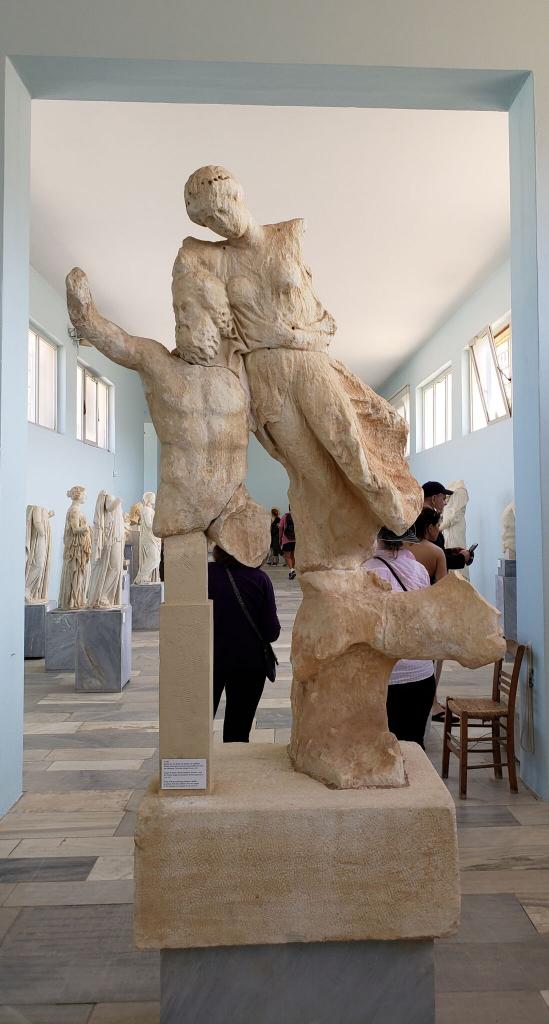 Not to mention numerous honorific columns…
There is frankly too much to take in, all in one visit, and I did not even mention the ancient synagogue found on the back side of the island of Delos.
And there was so much more to see……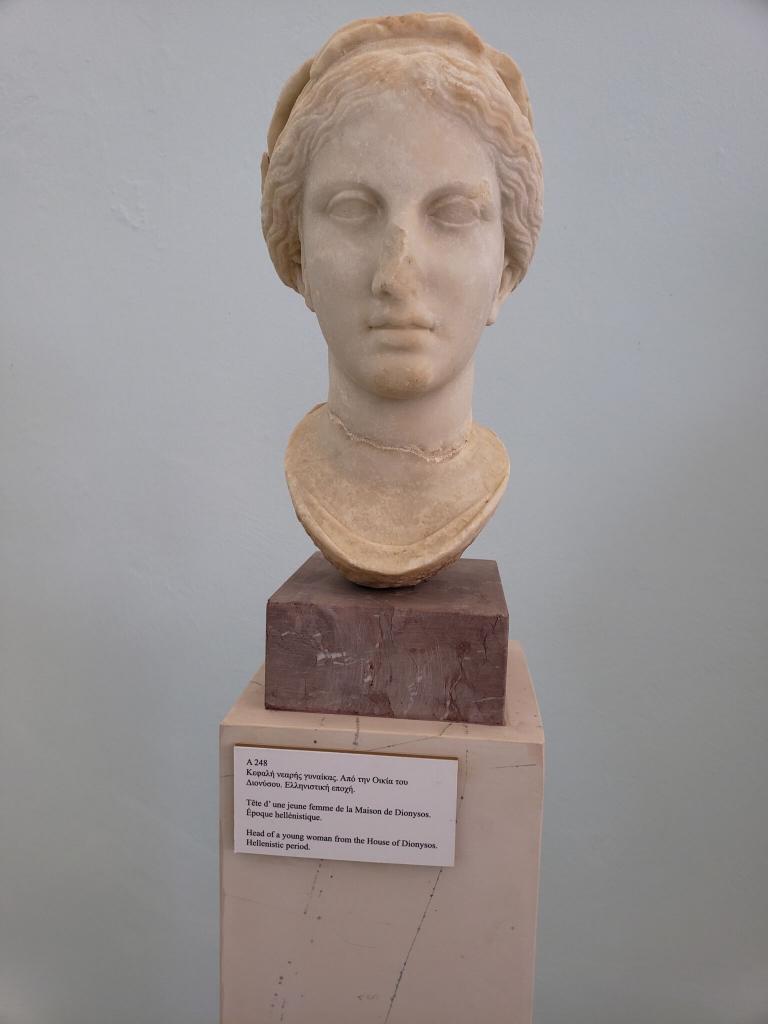 But sadly it was time to return to Mykonos.