Mykonos is a beautiful place to visit, but don't count on a lot of sleep. It is indeed the party island. But there are still vestiges of Orthodoxy here, for instance in this little chapel at the harbor where people come and thank God for safe travel over the Aegean.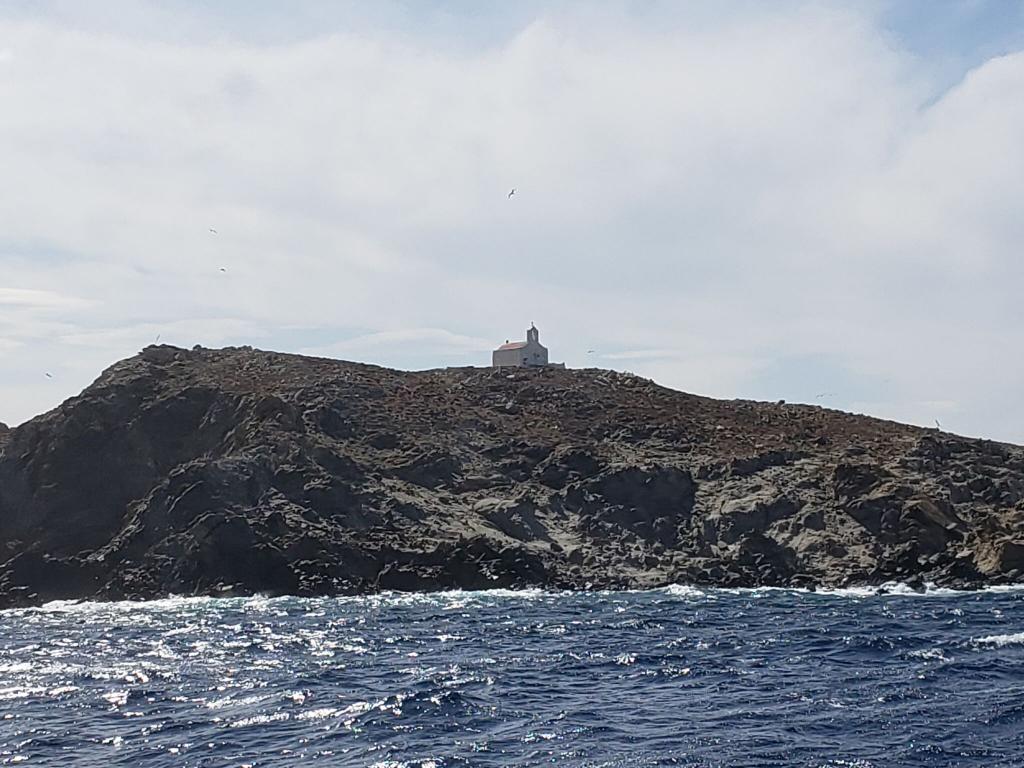 The island is full of scenic streets and beautiful bougainvillea.
The sailing and fishing boats are everywhere.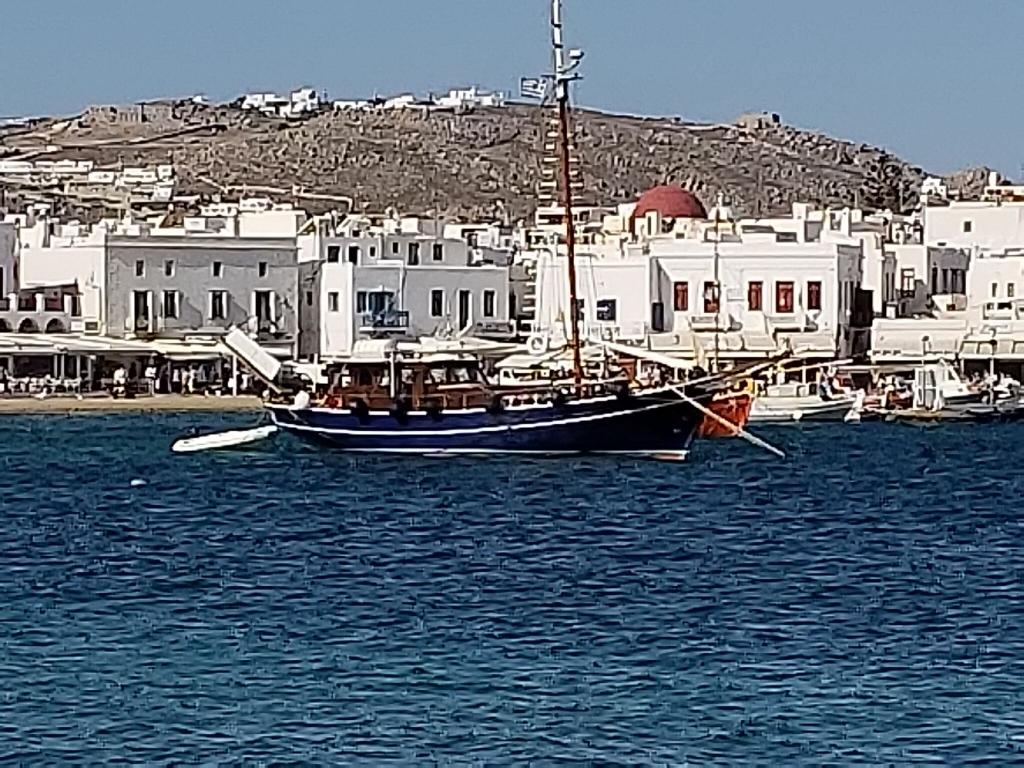 Mostly the island has little coves with beaches and hotels, but here's the deal. Even in the height of summer, the water is cold. I enjoy a bracing swim as much as the next person, but nowhere in the Aegean or Mediterranean are the ocean waters like Myrtle Beach or the Gulf of Mexico. This is why you constantly see people lying around on the shore, but hardly anyone getting in the water, except perhaps to cool off for a minute. Americans, you are warned. You don't go to Greece to enjoy the swimming unless you are wearing a diving suit and doing the scuba thing.
Here's our hotel and view….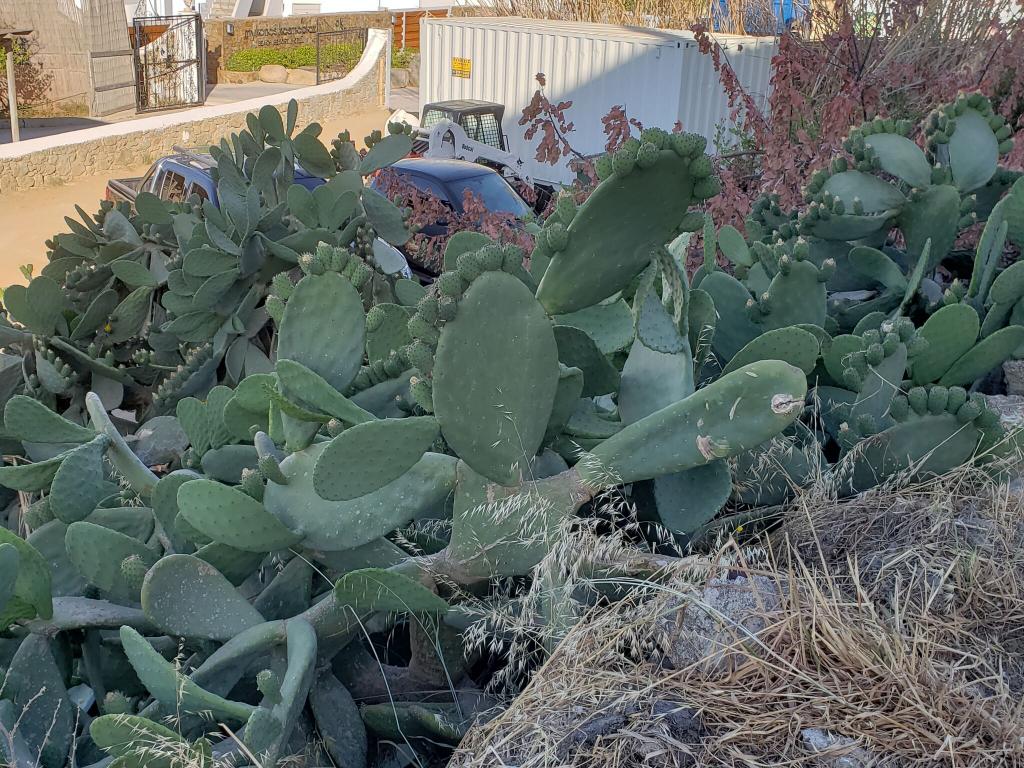 Some of these island have desert climate by which I mean almost no rain. For instance, Santorini is definitely that way, and they have only bottled water, no fresh springs on the volcanic island. Mykonos is not much better.