Caesarea Maritima is of importance, not merely to understand the grandiose building complexes of Herod the Great, but also of course because here is where the prefect of the province of Judaea lived, including Pontius Pilate. A famous inscription, now in the Israeli museum, was found here mentioning Pilate.
Here is what the original stone looked like….
But it is also important for the study of Paul and his work, because of course he was incarcerated here for two years, until he appealed to Caesar. It was here that he appeared before the governors, Festus and Felix and before Herod Agrippa as well.
Here's the swimming pool at the back end of the palace complex.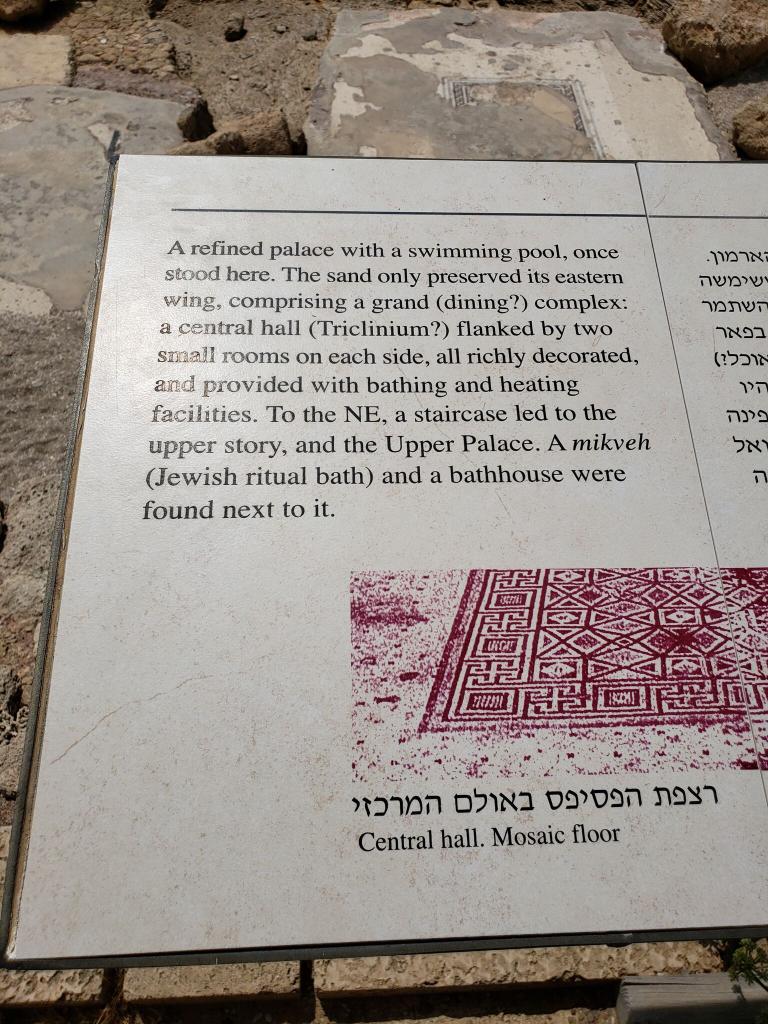 Paul could see the harbor from the palace where he was interrogated, and in due course was placed on a boat there and sent off to Rome. Here is the harbor….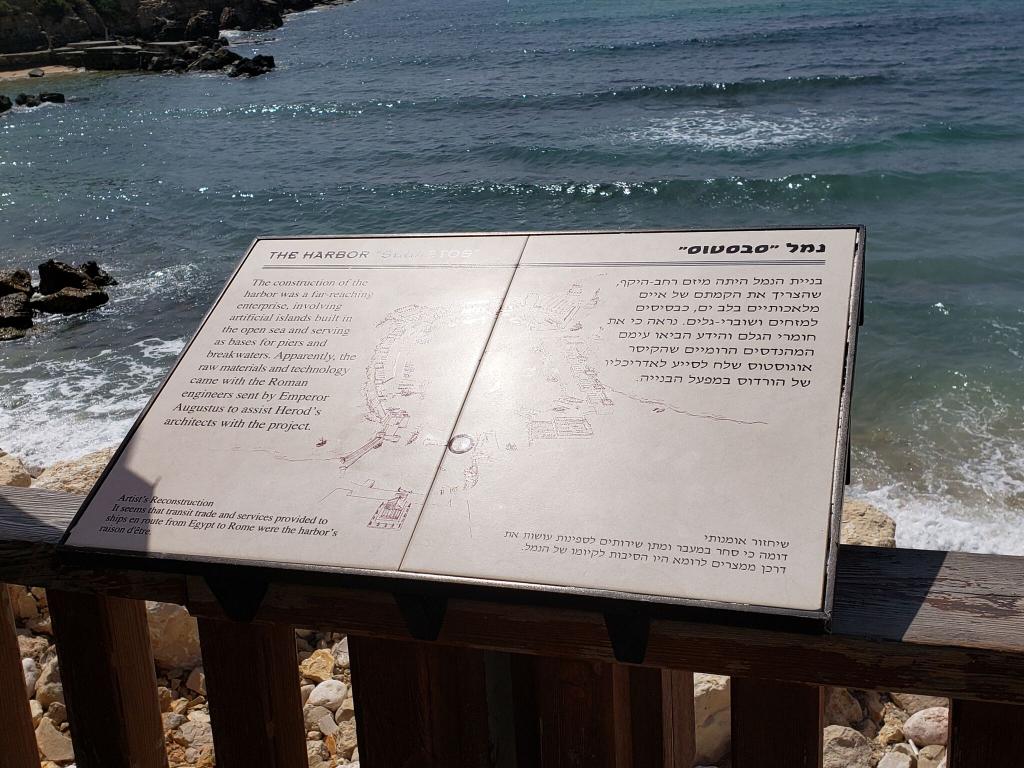 The nymphaeum at Caesarea was once a beautiful fountain near the palace….
Caesarea became in due course not only the governmental and military seat of Judaea but also a prominent place where the wealthy lived and were buried… hence sarcophagi and the signs of wealth and expensive building constructionhave been found here….