We will end this pictorial odyssey by visting one of my favorite places to visit— Petra, where it is probable Paul got in hot water for sharing the Gospels soon after his conversion (cf. 2 Cor. 12).
Petra is the capital of the Nabatean kingdom, which was considerable in the NT era. There were a series of kings all named Aretas, and the one Paul ran into was Aretas IV. The Nabateans were not Jews, but they were Semites and desert peoples of a sort, and they had their own deities whose names you would not recognize. Petra was important commercially because the major trade route came through here, the spice route…. so to speak. In this post we will look at the entrance to the site, the so-called Siq, and some of the Necropolis, as the tombs are carved into the rose red sandstone. Petra (which of course means rock) was known as the rose city due to the color of the stone, which was really very beautiful… for example…..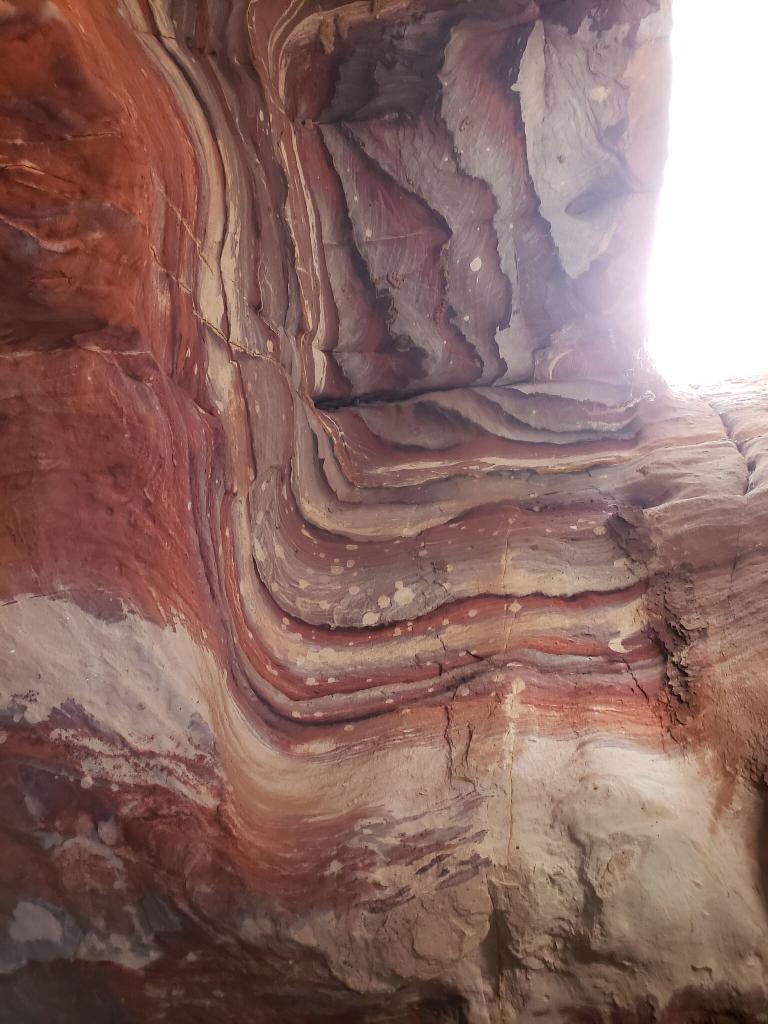 This site is humongous, and so I do recommend riding a camel or a horse etc. during part of your touring in and out of this site, and drinking lots of water—- it was 114F the day we were there… yikes! And then I went and climbed the mountain up to El Deir monastery…. I won't be doing that again.
Here a good map of the whole site, which goes on for miles, in fact its about 2 miles into the so-called treasury.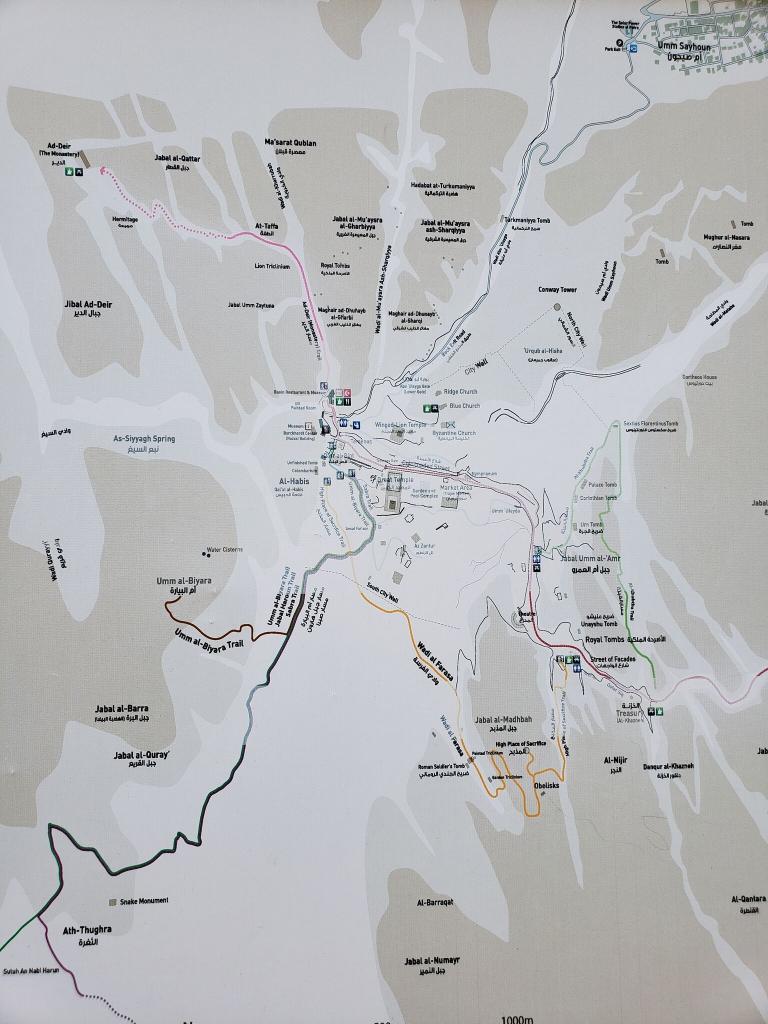 If you follow the red line on the map you go into the Siq, and the line ends up on the mountain at el Deir.
What you see first as you enter the site is not all that impressive– a few carved tombs, some bluffs,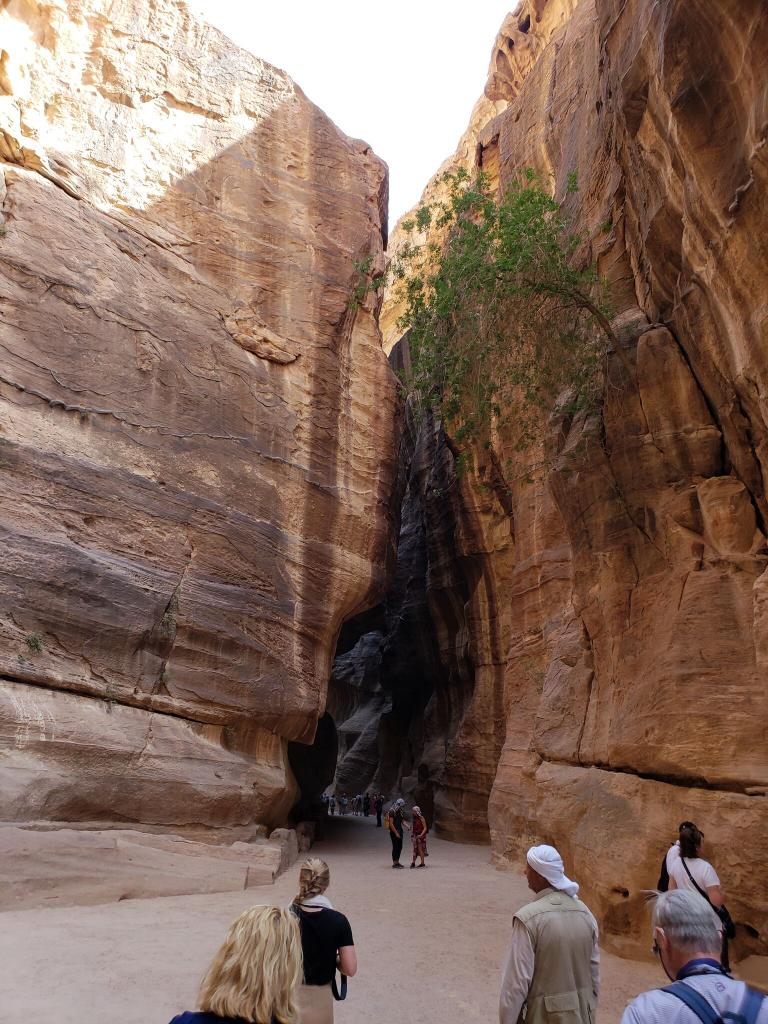 There is an interesting tenacious fig tree….
There is evidence of the water channel needed to bring water into the site itself….
More interesting is the ancient carved images of the camels who passed this way on caravan up the spice road…..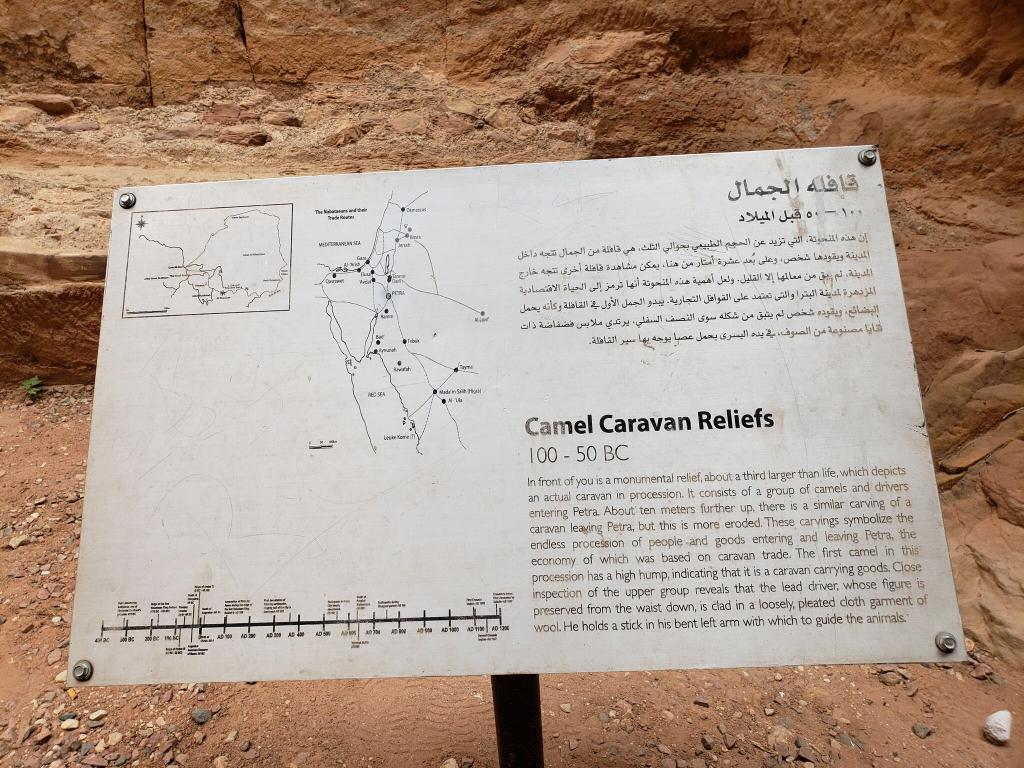 Basically, at this point you can just make out the camel's legs…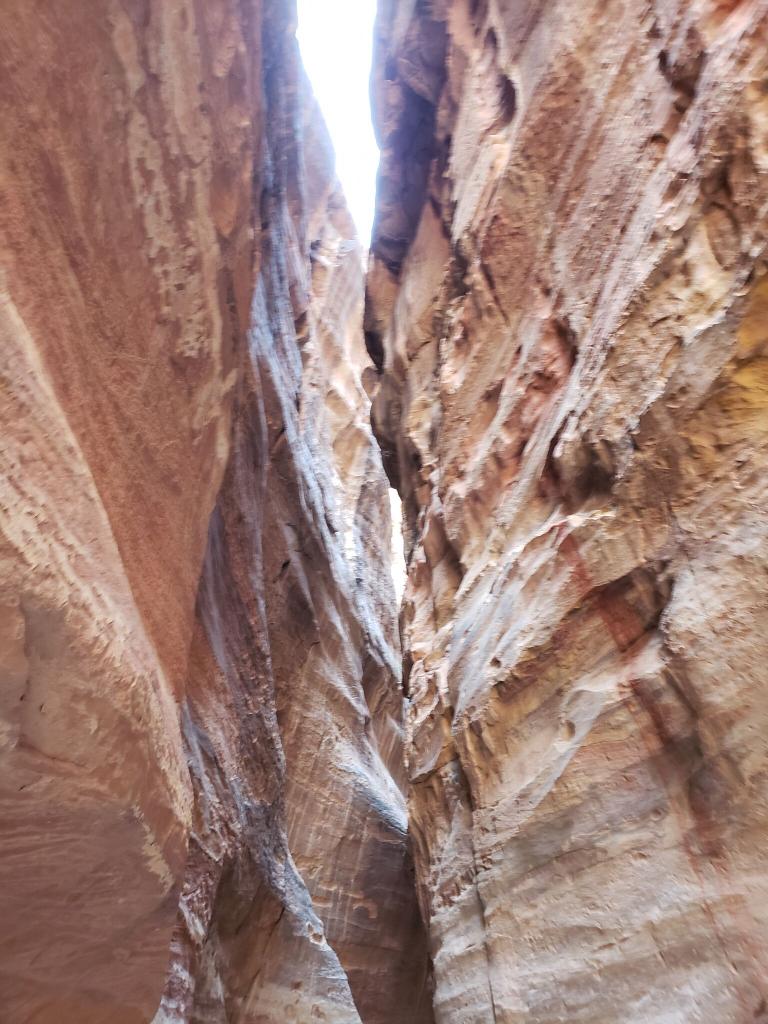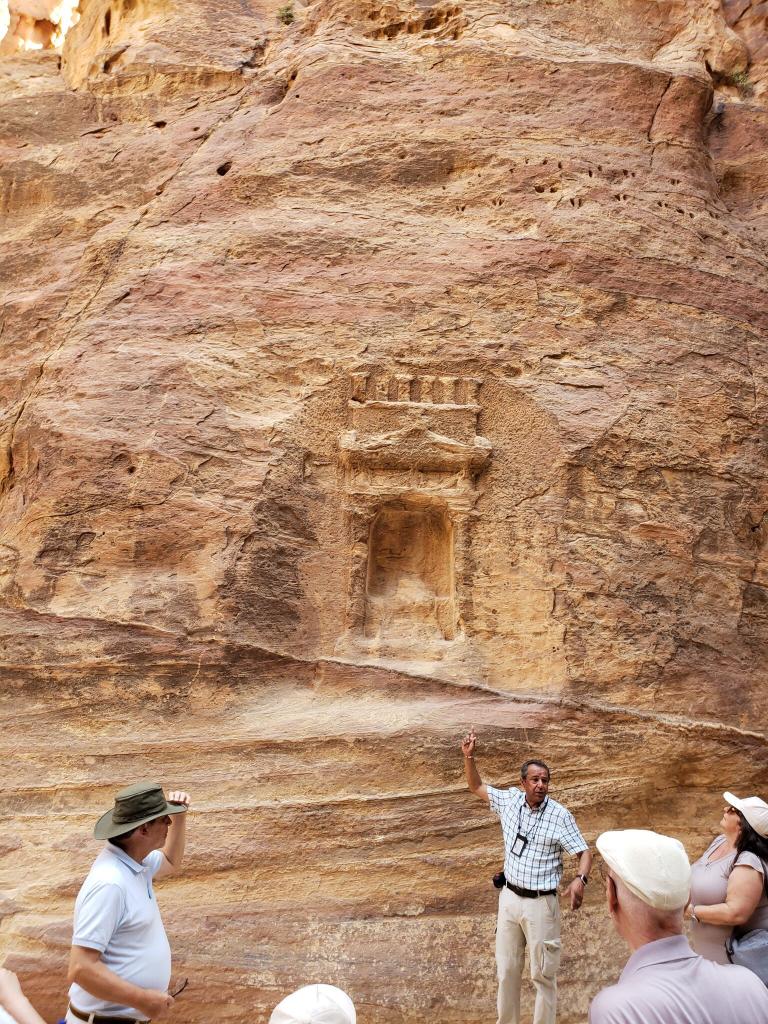 Here is a stele or shrine to a pair of Nabatean deities, al-Uzza and Dushara, which bear resemblance to the Isis/Horus pair in Egyptian mythology.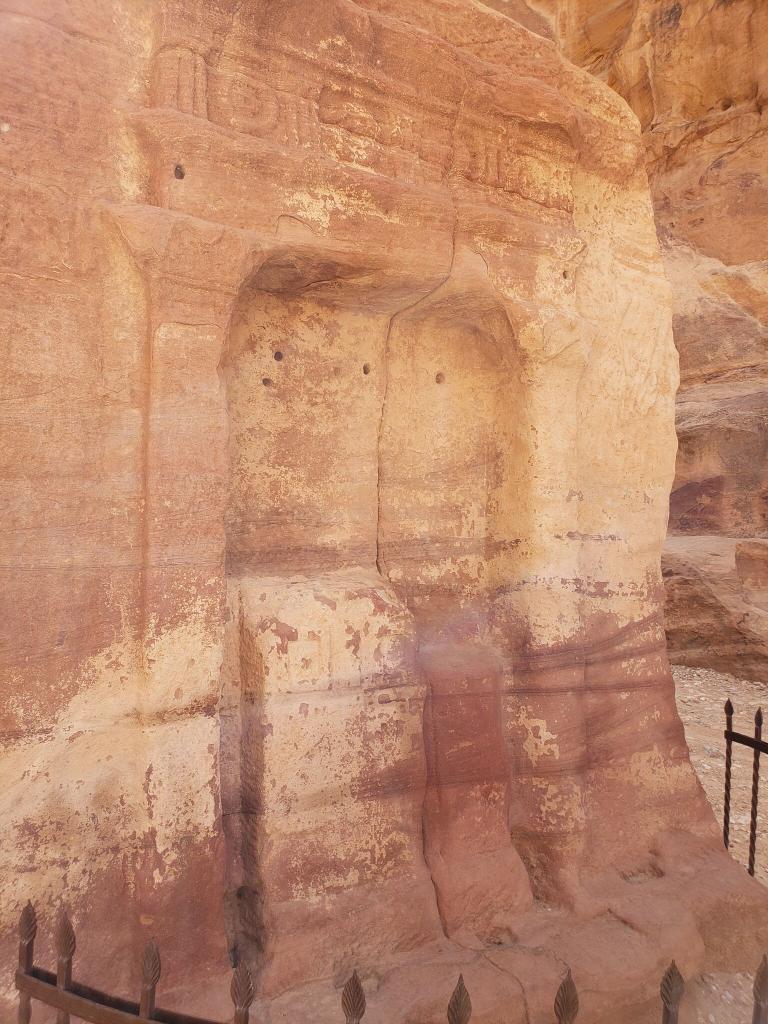 But that is far from the end of the walking….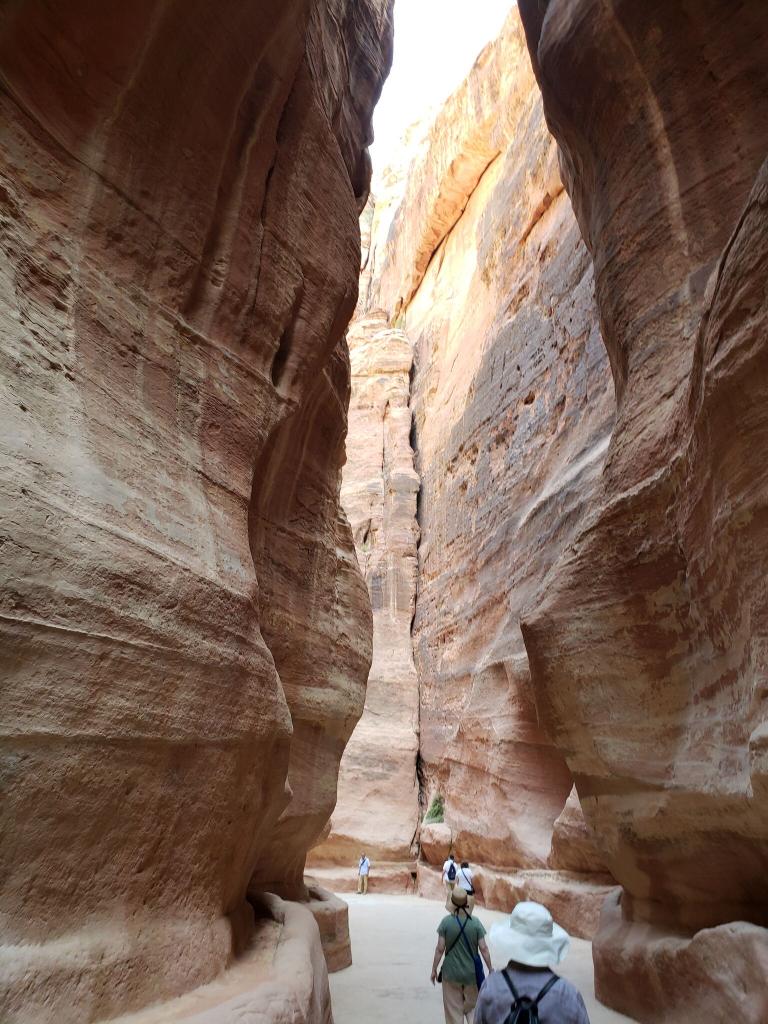 Stay tuned…