Something new on this visit was we stopped at the pottery workshop where they make beautiful vases, plates and other things with images from Madaba, including of course the Madaba map. For example here is an etched vase (not really mosaics pasted on a vase),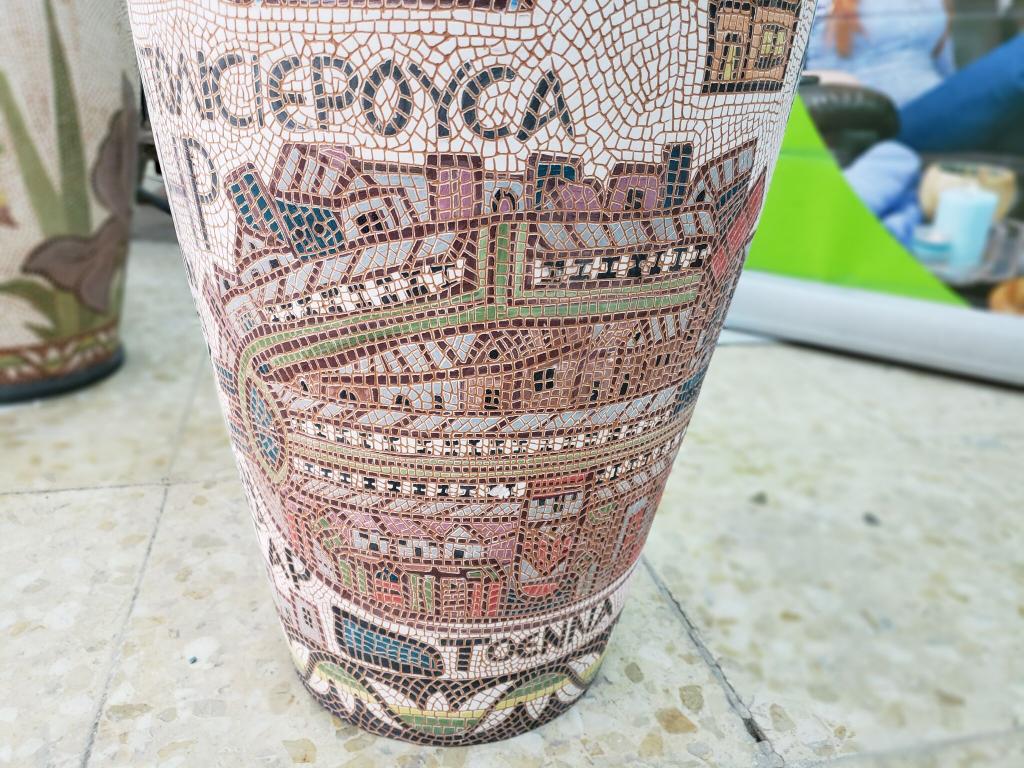 Or alternatively, you can get a mosaic representation of the Madaba map….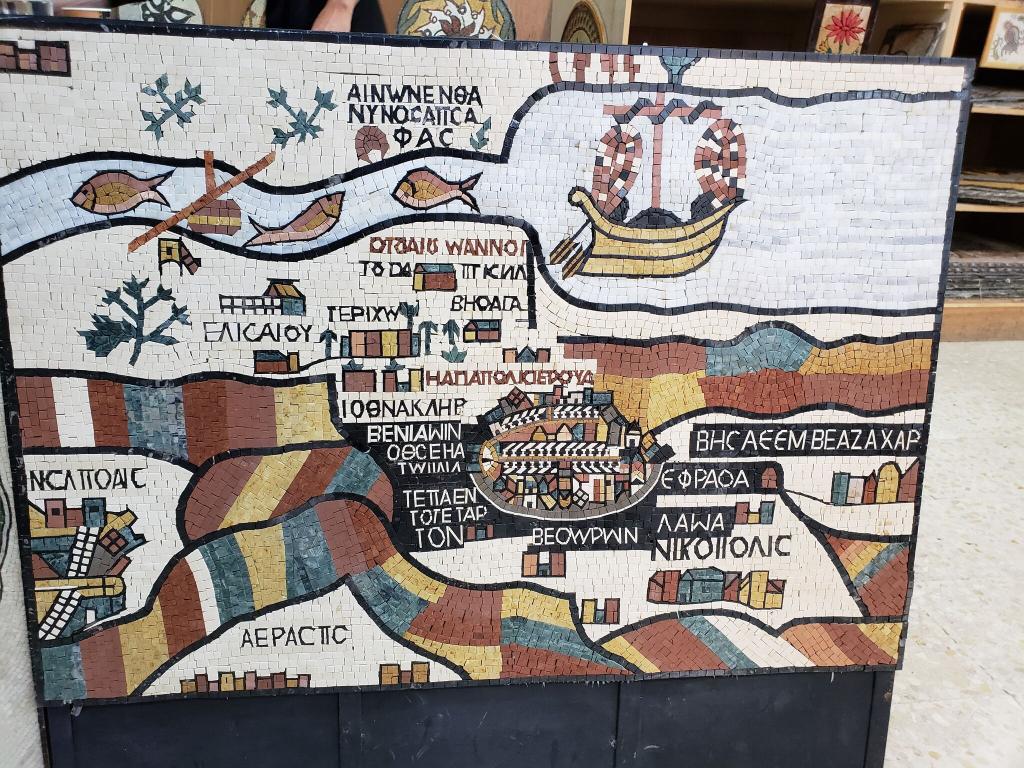 There is a nice demonstration of how they do this detailed work…..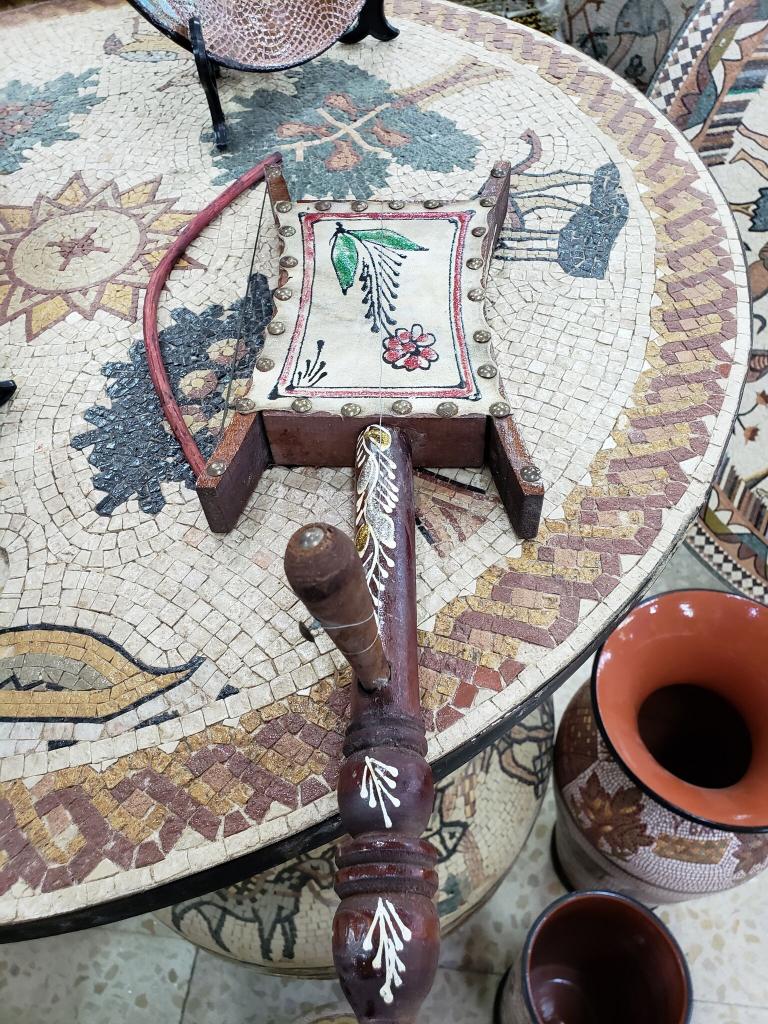 I'll let you guess what that last object does in the making of these vases and mosaics.