Here is the Church of the Apostles….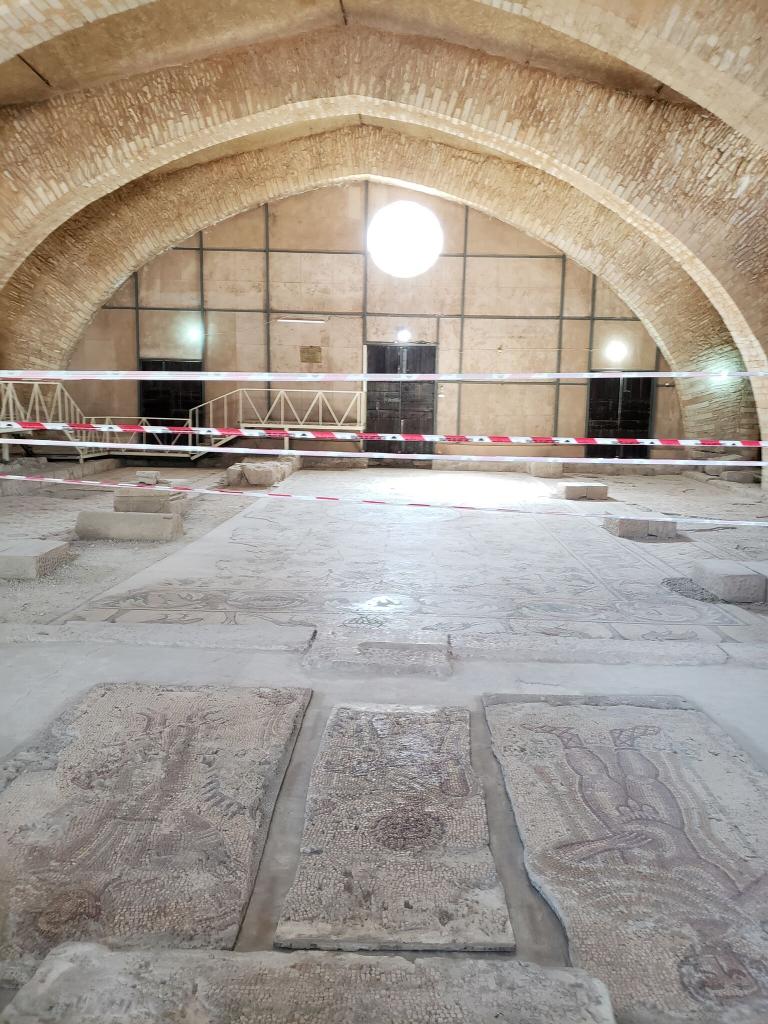 It has a large central nave, with mosaic floors in all directions…. These are more typical of the period, in that they involve animal and people mosaics, not a map.
In case you are wondering about those last two shots, that's a picture of one of the four winds, with one at each corner of the mosaic. For reasons not entirely obvious, Christ is depicted in the central mosaic as the lord over the sea and its creatures….