Ever since Indiana Jones and the Last Crusade, which came out in 1989, I've wanted to come to Petra. And the main reason tour groups go there is not any of the things I've already shown you, but of course the so-called Treasury building. So as we conclude this series of posts… let's go see it.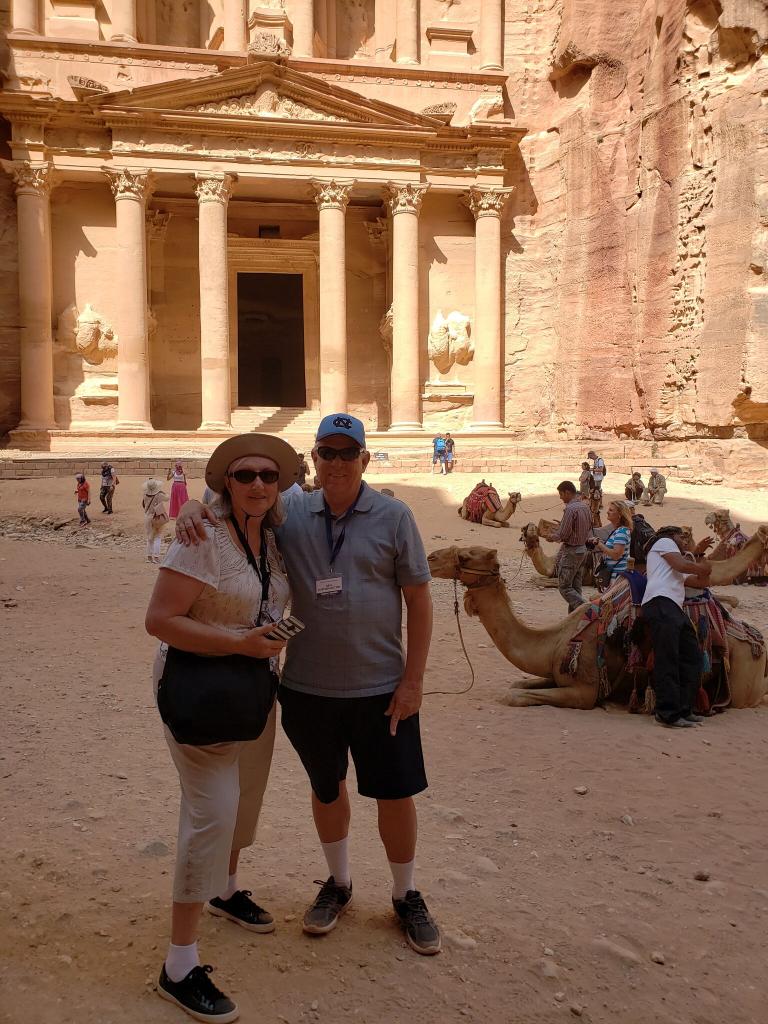 But in fact, this building was not a treasury at all, but rather likely the beautifully carved tomb of King Aretas IV, whom Paul crossed paths with. It stands out as being in a large square across from smaller tombs….
It's where the camel jockeys hang out waiting to give you a ride the two miles back to to the entrance to the archaeological site. It's where my younger tourists insisted on riding a camel, in a crowd….
It is breathtaking place, and should have been one of the seven wonders of the ancient world. You can certainly imagine Paul here, speaking in the shops, sharing in the great square, sitting in the theater and making contacts…. and apparently, getting little or no positive response, and quite a bit of resistance, hence his return to Damascus. So I would encourage you to find time to take a walk down through the Siq, or better said, I would encourage you to Siq and you will find!