Even for those who don't follow the red line to the end and climb up to el Deir, there is much to see on the ground level…. For example, here is the ancient theater, carved right out of the sandstone….
There is also the colonnaded street where the original shops were, and where today there are little coffee and cold drink shops…. for instance under this tree….
One can also go down the street and see the ancient temple….. just past the guard…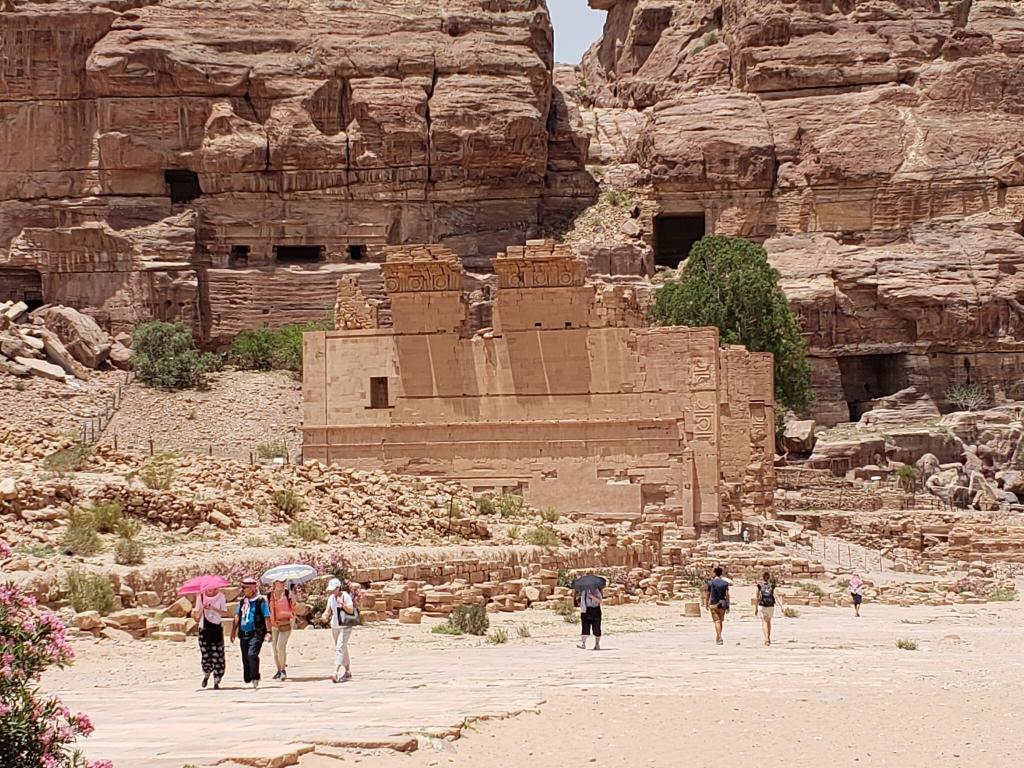 Or you can go up a hill and see a major part of the necropolis, which was turned into a Byzantine church….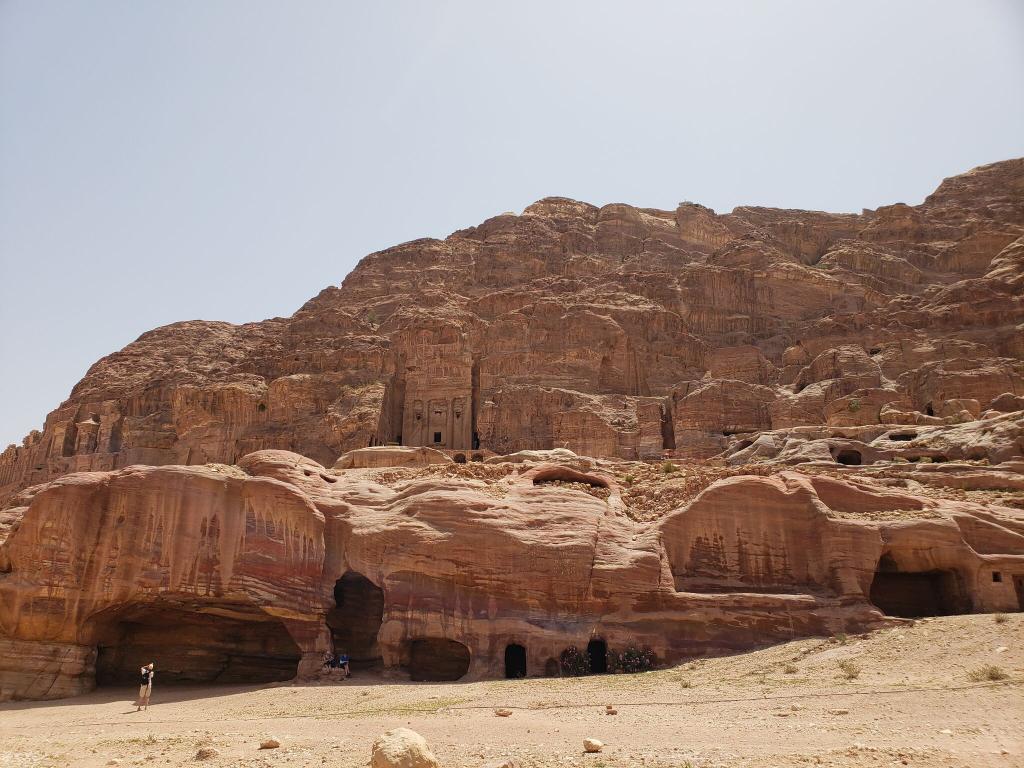 This site was not just a necropolis, it was also a living city, and here are some of the simple dwelling places of ordinary people…..
You can also do a little shopping, but watch out for the children pickpockets….
Or read some inscriptions….