On the whole, the acts on the first day, were not much geared to teenyboppers, but then a festival that features bourbon wouldn't be, of course. It would be illegal! Actually there were plenty of young acts, but with the possible exception of one of the younger acts they were Retro acts…. as we shall see. They were not hip hoppers or rap acts. The day began with Swimming with Bears (not to be confused with Dancing with Wolves) who were something of a jam band or dance band from Austin…. Their lead singer is pictured below…. They featured quite enjoyable pop music.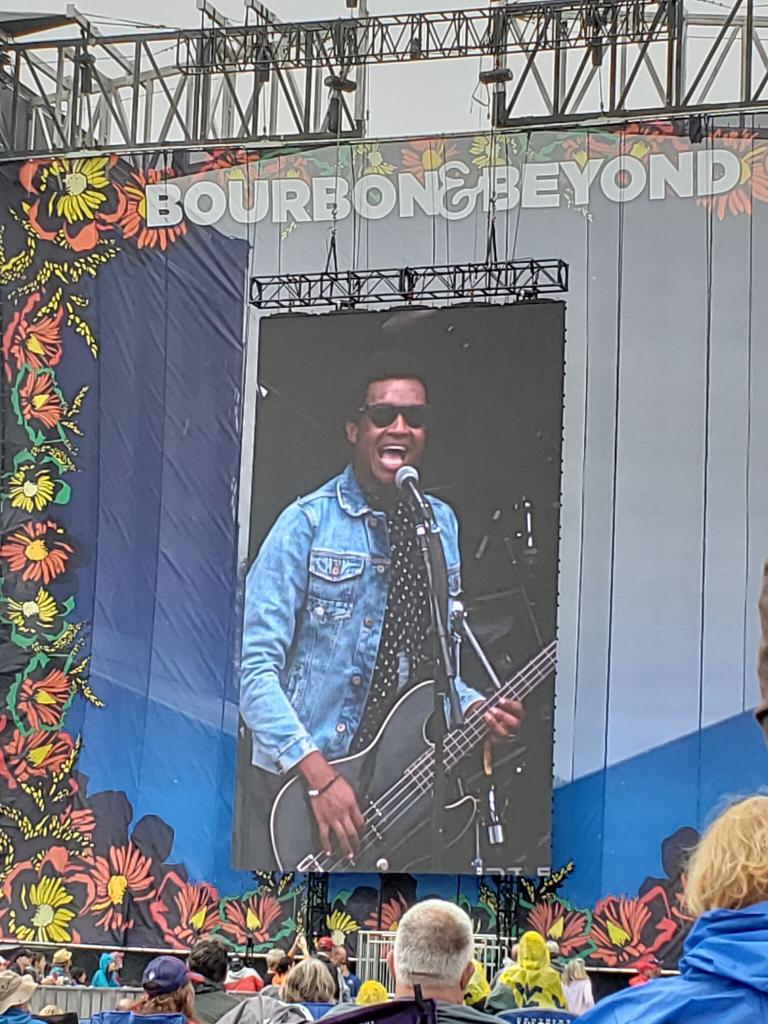 This got the festival off to a nice bouncy start. Because there are two giant stages next to each other it was possible to run the acts out there on alternate stages with no set up or tear down lag between acts… it was basically twelve hours of non-stop music! And the sound system and the video boards were top class.
Larkin Poe may be a band few people know of outside of their Atlanta base, but they were amazing. The Lovell sisters are southern blues rockers and have been called the Allman Brothers little sisters. Their singing and playing was superb and had the whole arena rockin pretty quickly. I was especially impressed with the leader singer who sounded like a young janis Joplin. She was flat wailing and her taller sister plays a mean slide guitar. Here are some shots…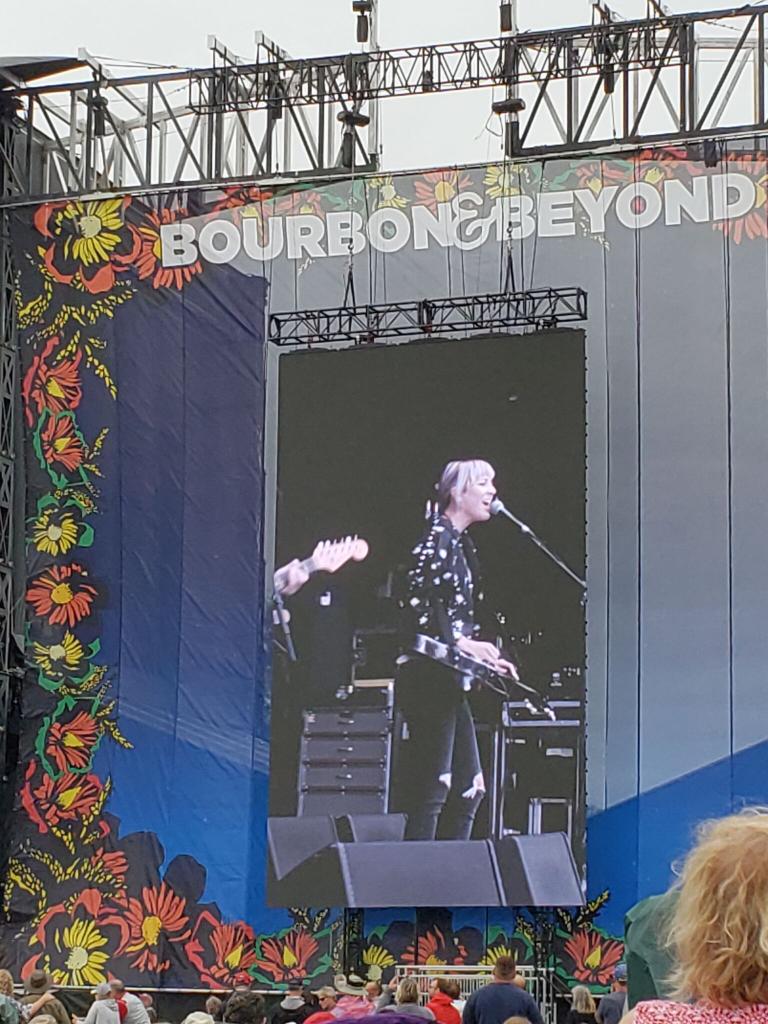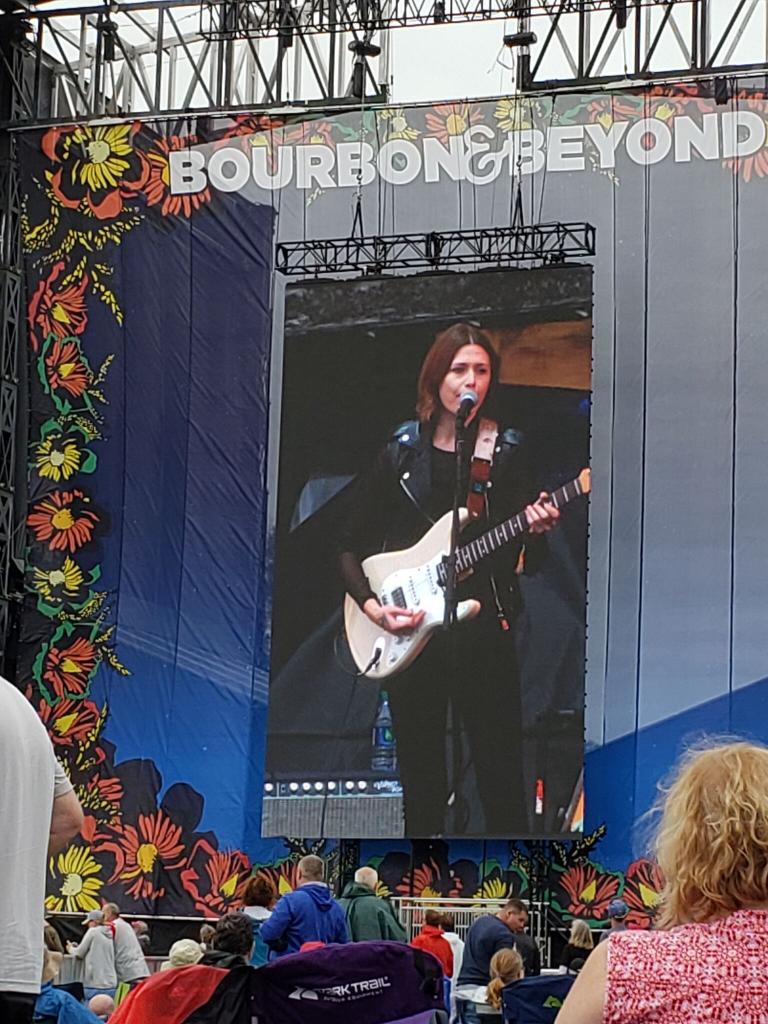 This is a band worth watching and checking out.
Some of you may not remember Mindy Abair (from Fla.) who won Grammys as a smooth jazz saxaphone player. But here she was playing with the Boneshakers, and shake they did. Mostly jazzy blues rock. They too had the crowd rocking.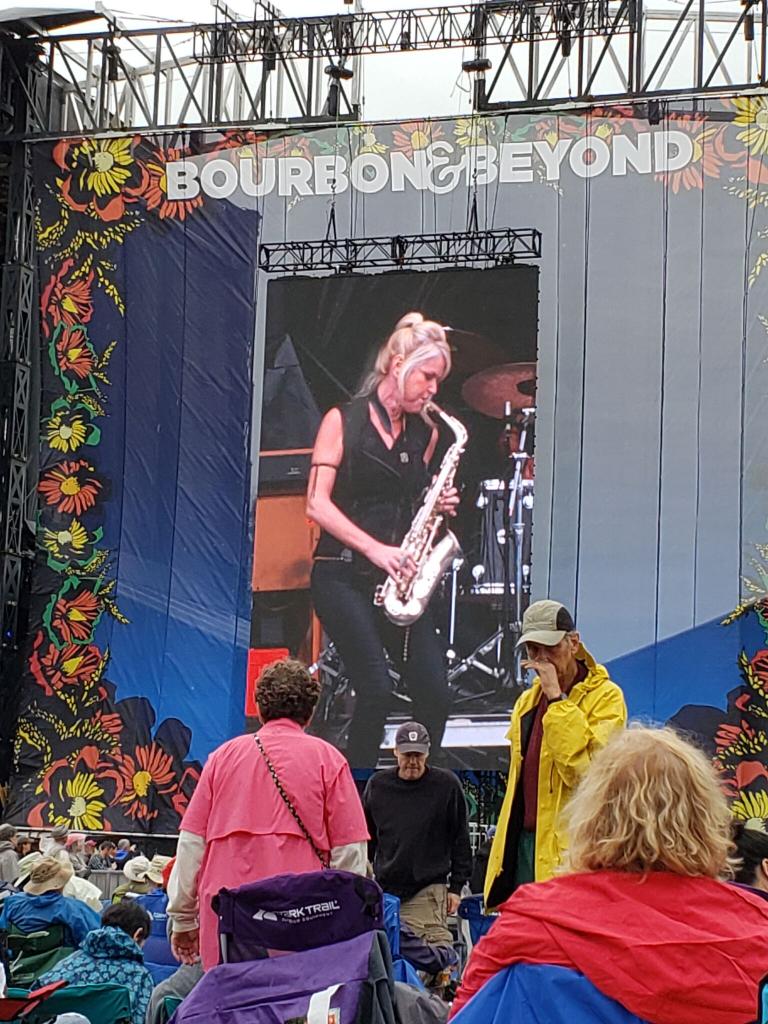 The least impressive of the early acts was another sister act called Joseph from Portland. They were o.k, with decent harmonies but their songs were not memorable.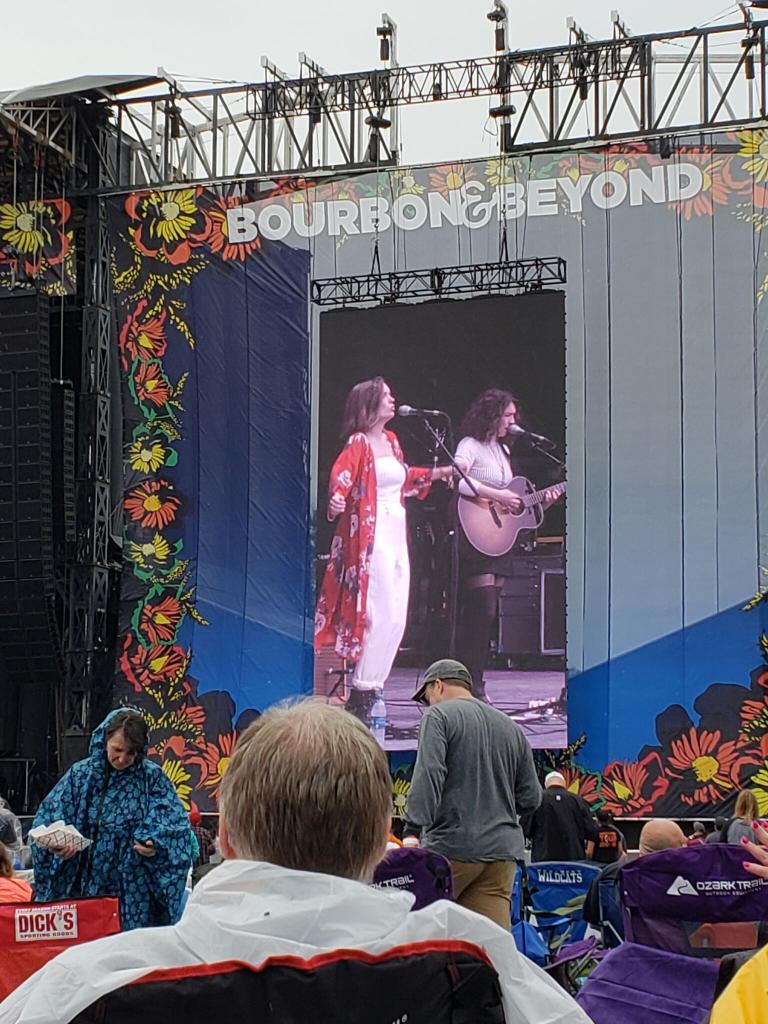 Someone should have said— and now for something completely different, because they were followed by rockabilly artist Brian Setzer and his Rockabilly Riot Band. Now this was high energy fun. You may remember the Stray Cat strut. Brian is a very fine guitar player and not a bad singer, as he really brings to life the music of the late 50s and early 60s.