The night time was the right time for the heavy hitters to come out and I loved them all. David Byrne is a force of nature who does very thought provoking social commentary rock. This time he came out with a format that looked like a marching and dance band all in matching outfits and all with instruments around there necks. No stationary instruments at all. Of course we got to hear classics like Burning Down the House and You may Find Yourself… but there was also a protest song protesting reckless police gunning down of unarmed people, mostly unarmed black men.
(yes that's a brain he's holding— he would prefer we learn how to use it intelligently and with compassion).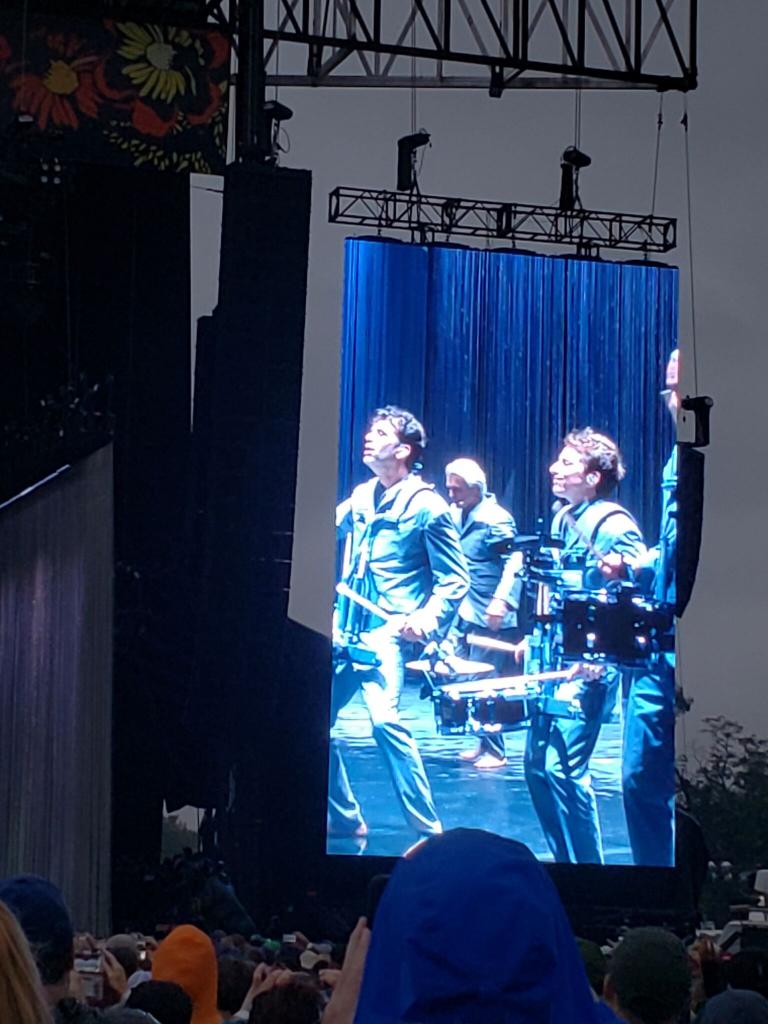 This show was non-stop and mesmerizing with its beat and choreographed dance moves.
Just when you thought it couldn't get any more interesting out came J.J. Grey and Mofro from Jacksonville, a terrific soul band which was very old school. Their lead singer was just excellent, having some Jamaican roots and vibe as well as a truly gritty soulful voice.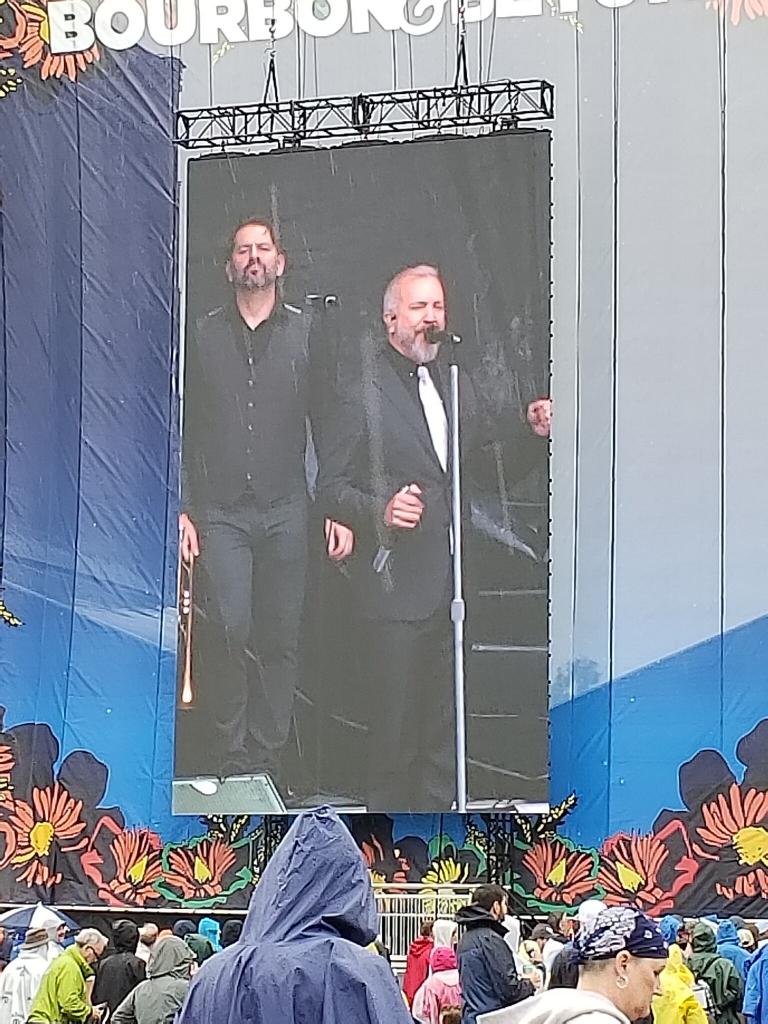 This was a nice change of pace, and then out came Keb Mo– a true roots music legend. He was so mellow, many of those around who were smoking Mary Jane discovered they didn't need that to get mellow. They could just listen to Keb, and feel his blues and Gospel tinged music.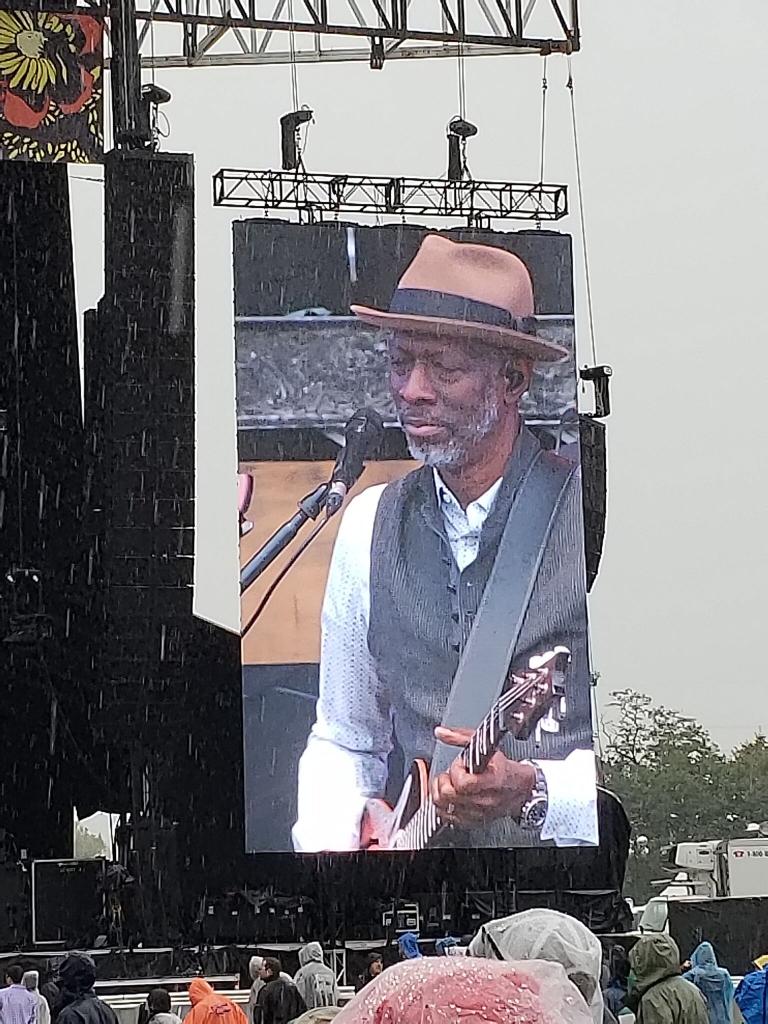 This was all great and we hadn't even gotten to the really big evening headliners! But the field was rapidly deteriorating, and moving around was becoming difficult if not impossible even for a bathroom pit stop. This venue, Champion's Park is frankly too close to the river, and right next to River Road which readily floods anyway. A better locale would be better next time….