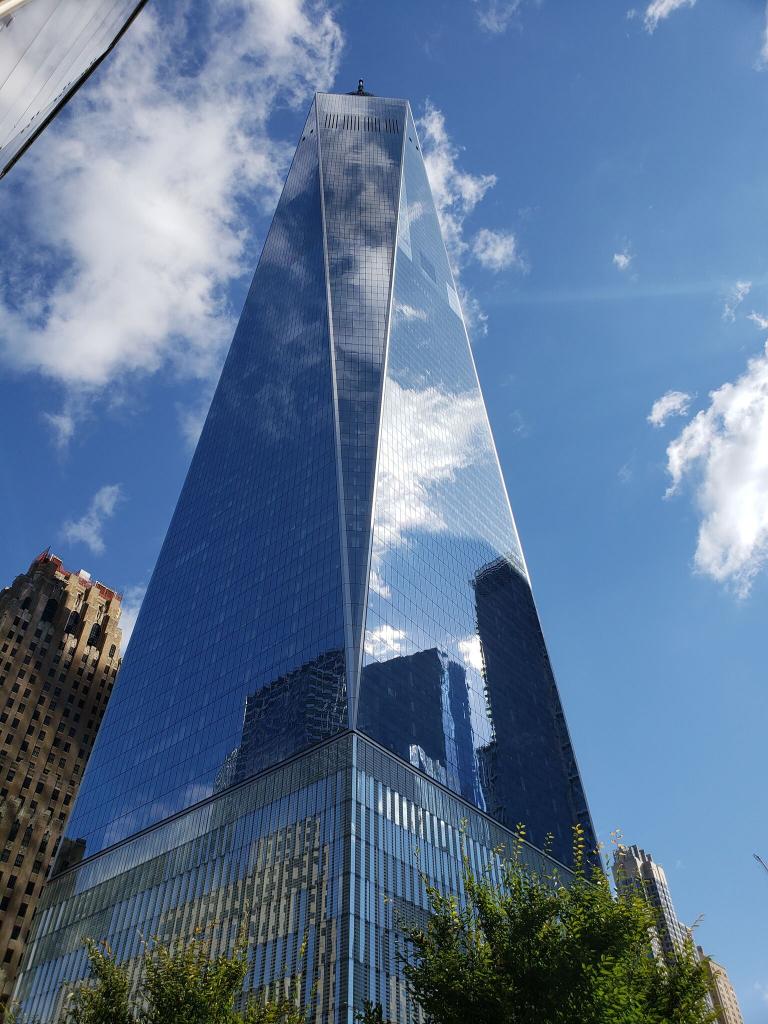 After the disaster that was 9/11/01, New Yorkers, and in general Americans, thought it important to not take that troubling event lying down, indeed, to come back stronger. Part of this involved building a pyramid shaped better Trade Tower on the bedrock called shist (say that carefully) at the end of Manhattan Island. What many will not know is that much of this island was manmade— out of landfill, and brought in soil and rock, even all the way from Bristol and elsewhere in England. What you may also not know is that the Hudson is not really a river, it's brine, it's tidal, and it's more like a fiord. If you saw the movie Sully, you'll know some of this. So…. without further ado, up the tower we go…..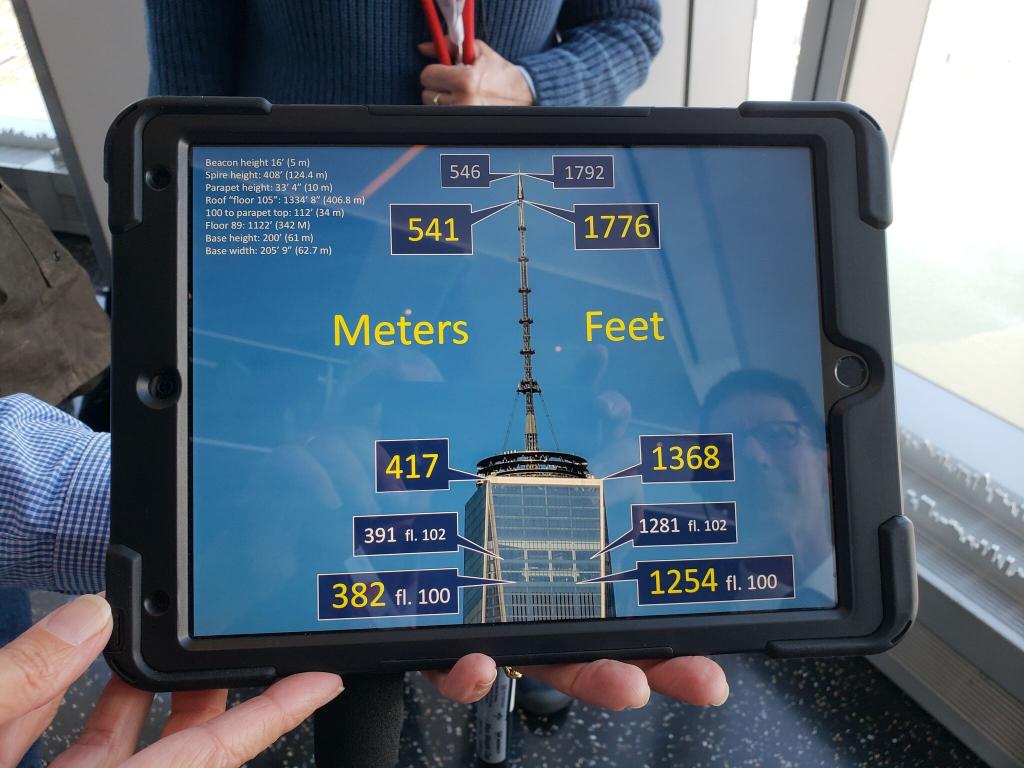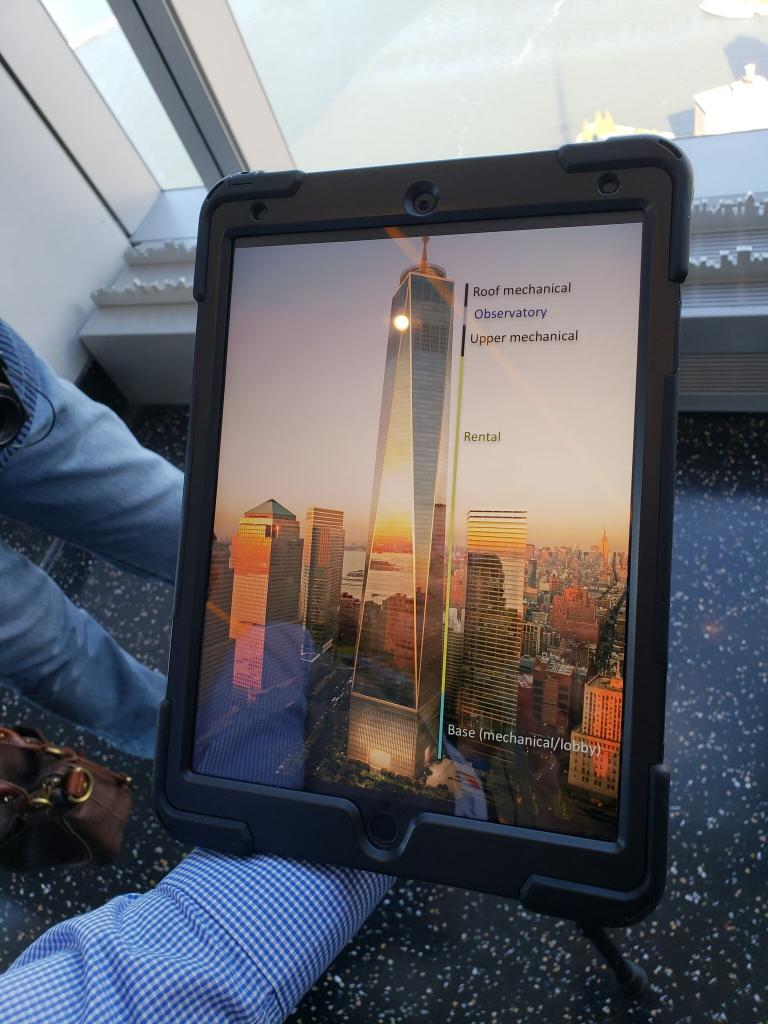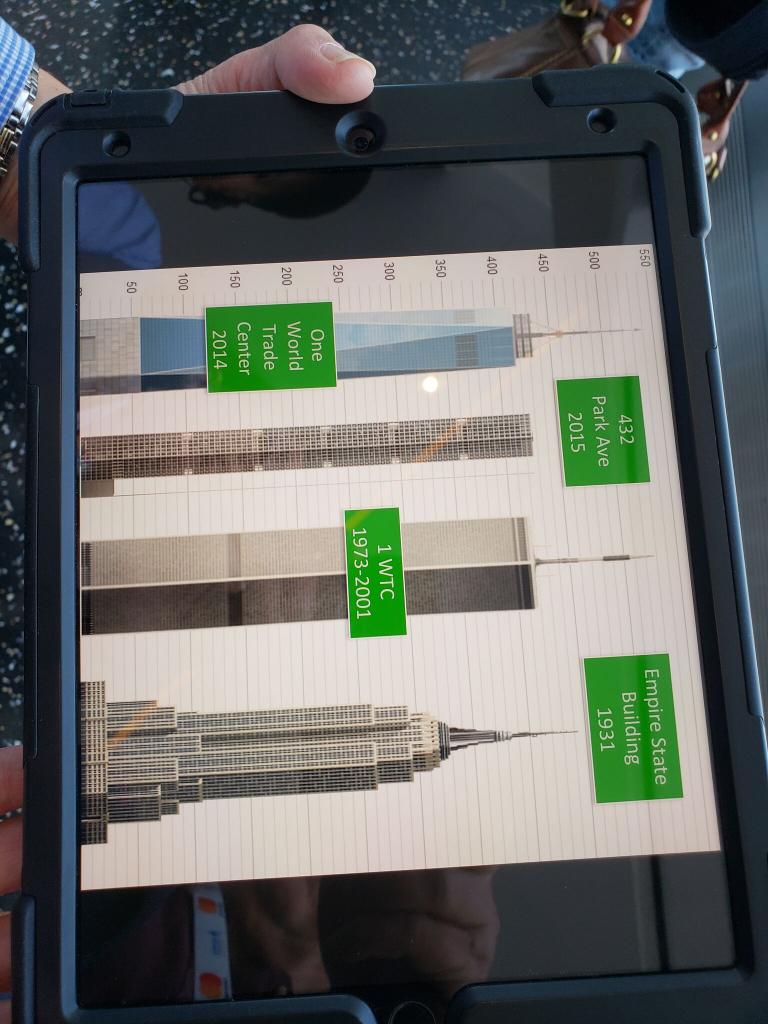 These images give you a good sense of how enormously high this tower is….with an incredible observatory at the top. My one complaint— why in the world did they not put non-glare glass in the observatory? Weird. But otherwise the whole thing is an engineering marvel, and here are some of the marvelous and brave construction workers who built it….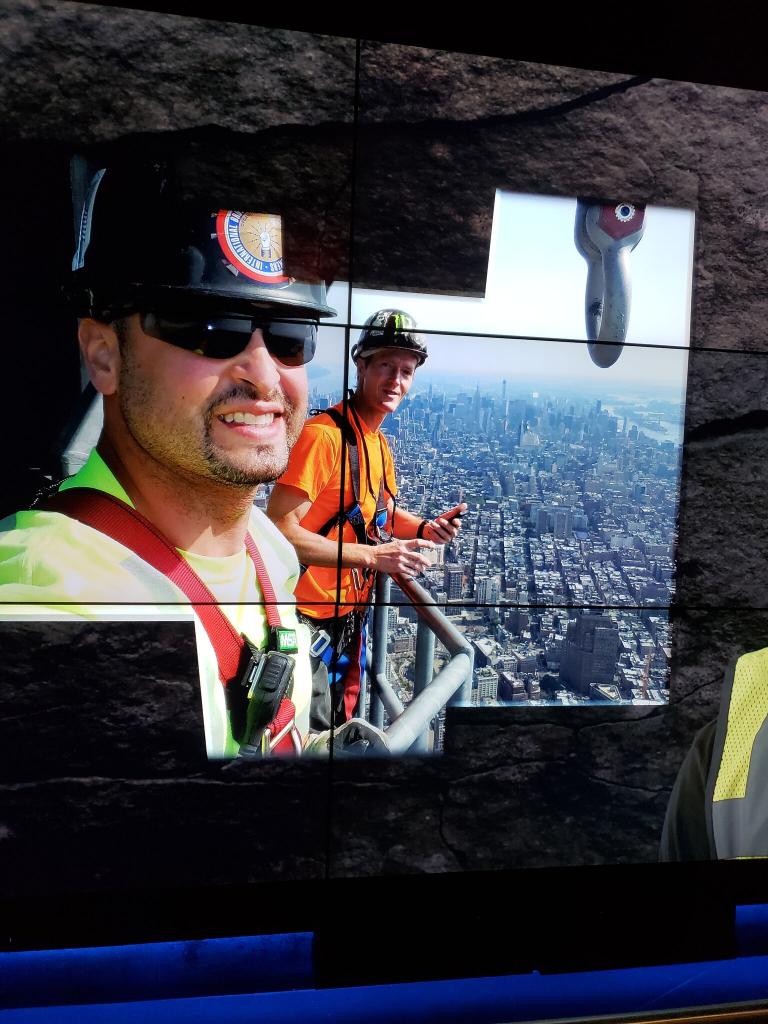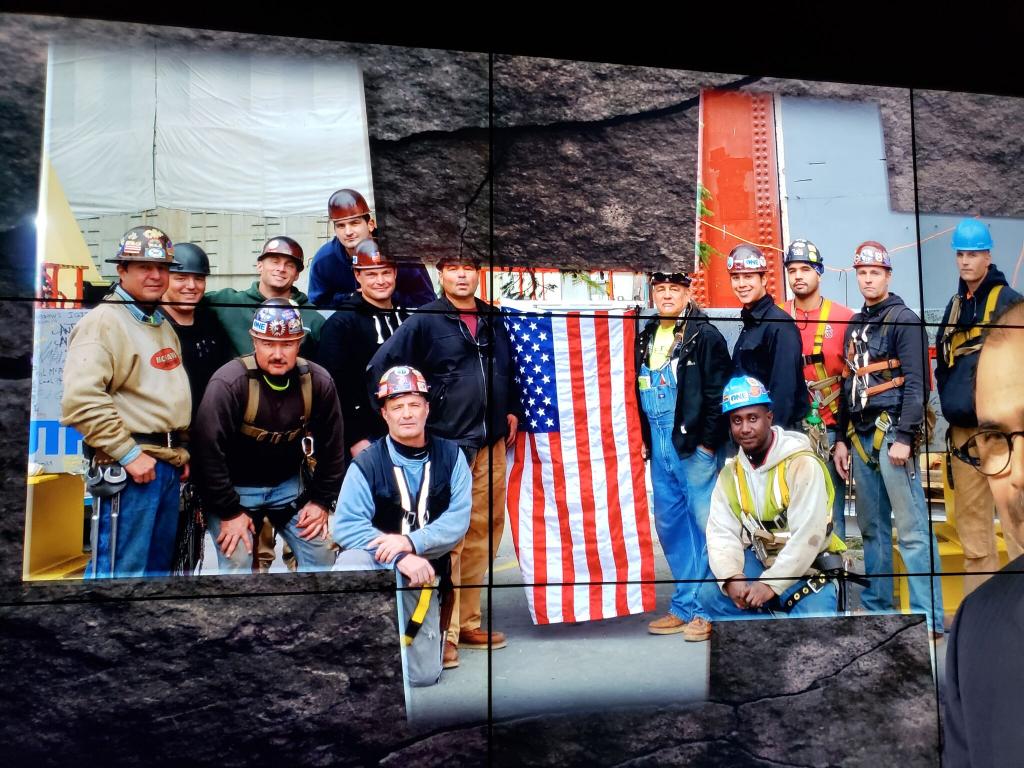 In the end there will be four adjacent trade towers. Two are now finished. I strongly recommend the guided tour, though it's a bit more money. Then you know exactly what you are seeing while you are up there. Here first is a shot at night….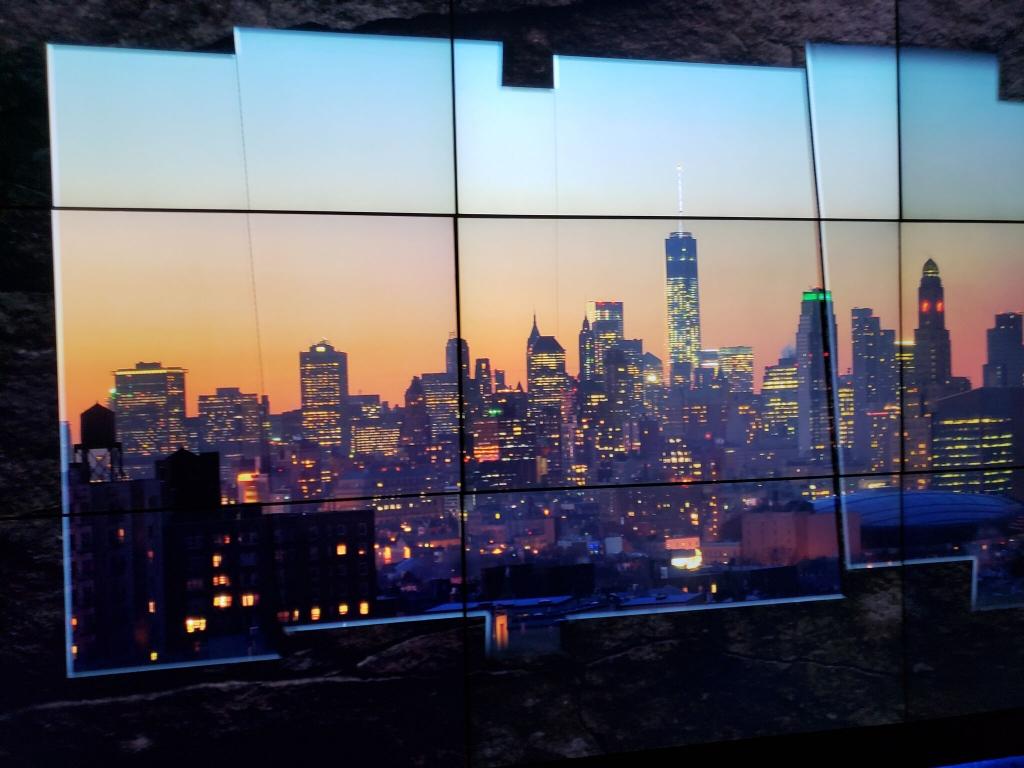 This visit was especially meaningful to me since my great uncle Robert Herring was one of the doctors on Ellis Island in the early 20th century inspecting, quarantining or admitting the immigrants as they flowed into this country….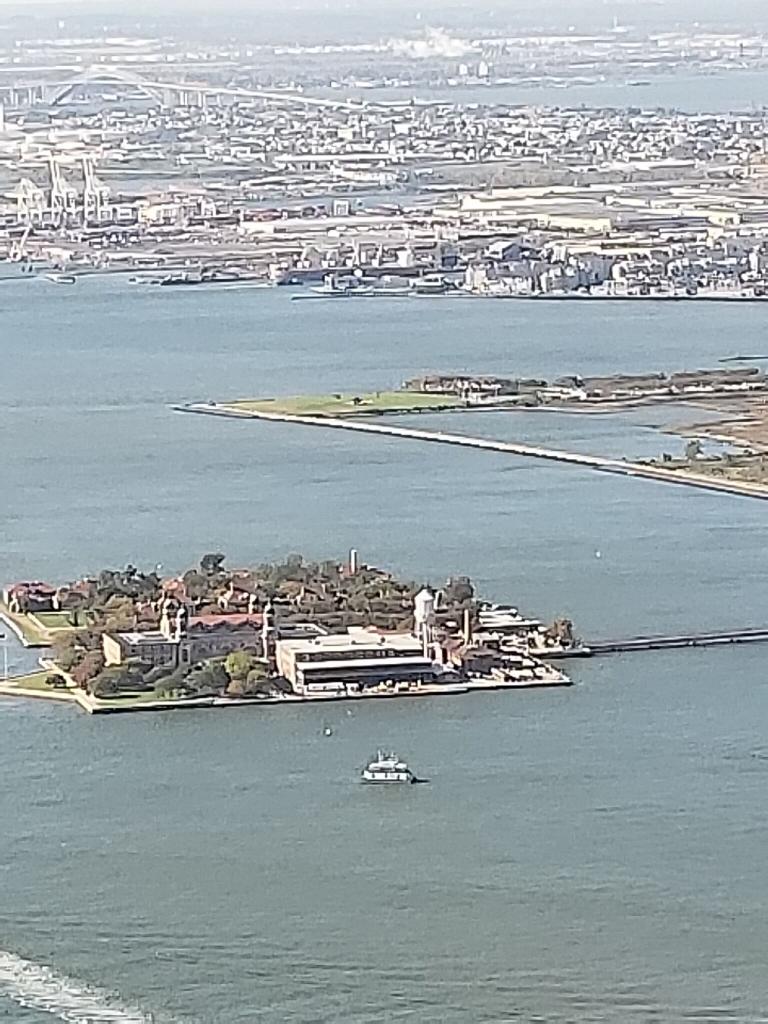 He probably worked in the hospital on the back side of that island, which is of course near to the little island where the statue of Liberty is…..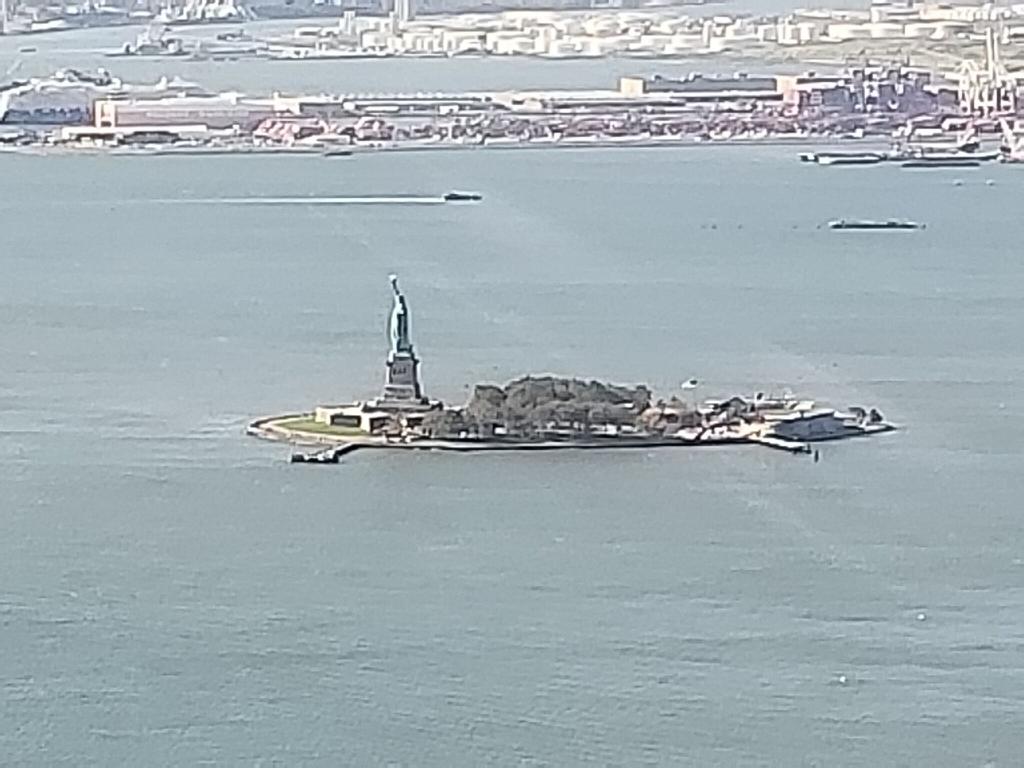 Here is the Brooklyn Bridge from above (built by the very same gentleman who built a duplicate of this bridge over the Ohio River into Cincinnati.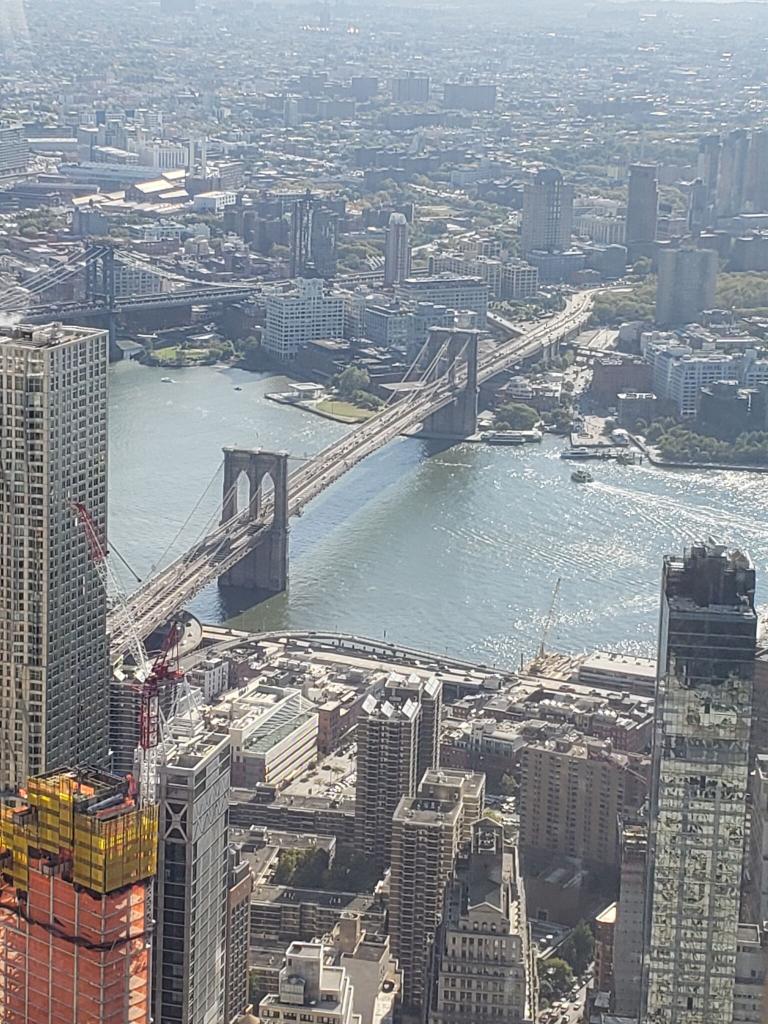 Here of course is the Empire State Building, which this new Trade Tower dwarfs….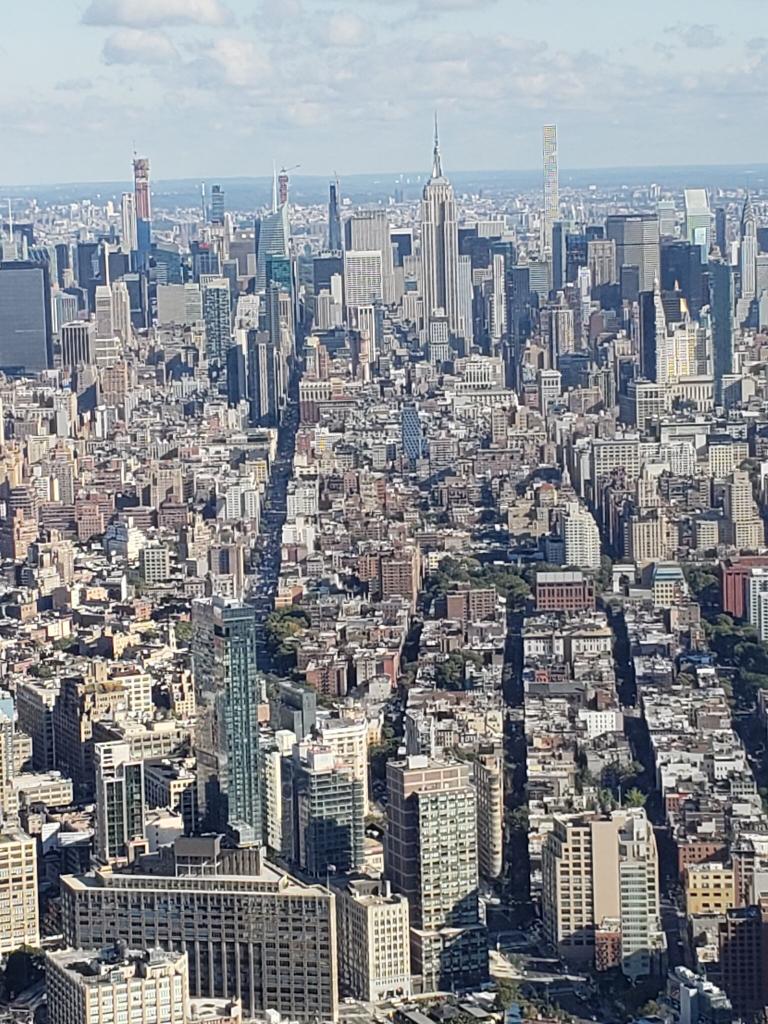 Here's the Hudson side of Manhattan….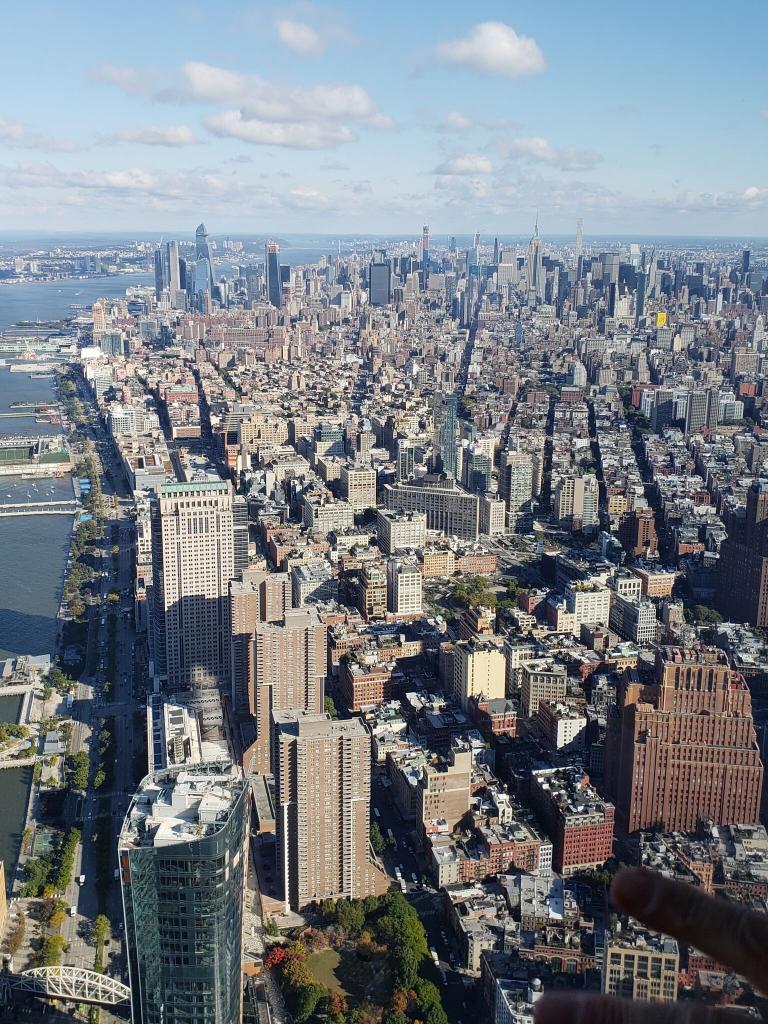 Here's a weird condo building built literally out of box cars stacked one on another! Only in NY….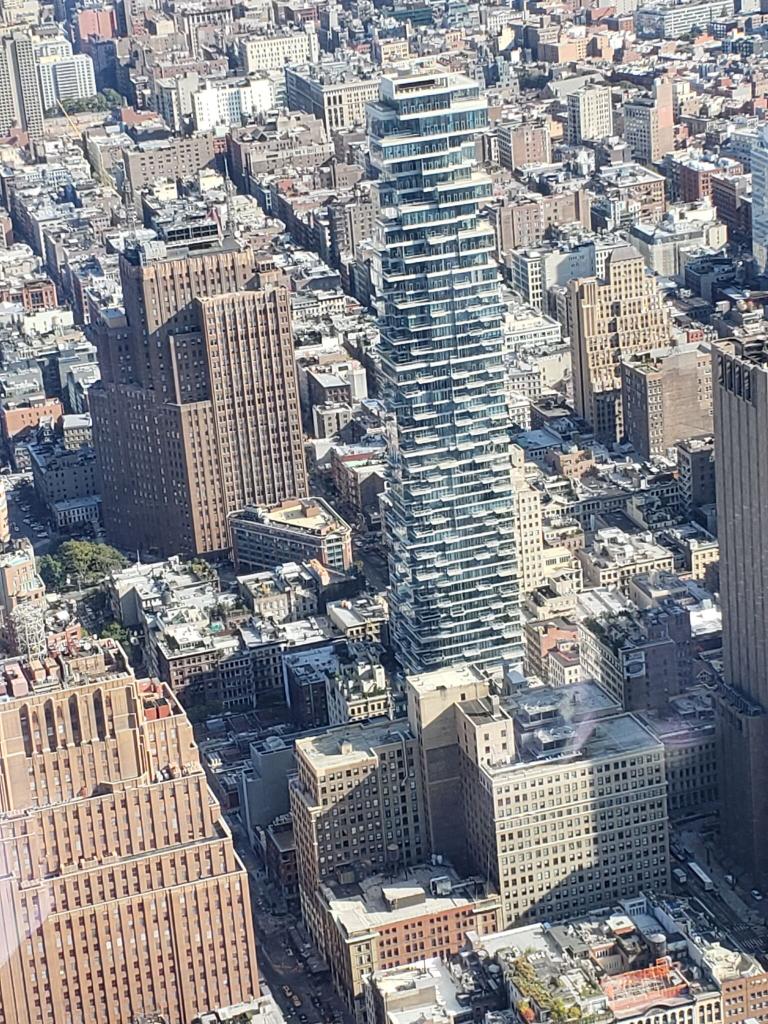 Here's a famous fire boat cruising up the Hudson…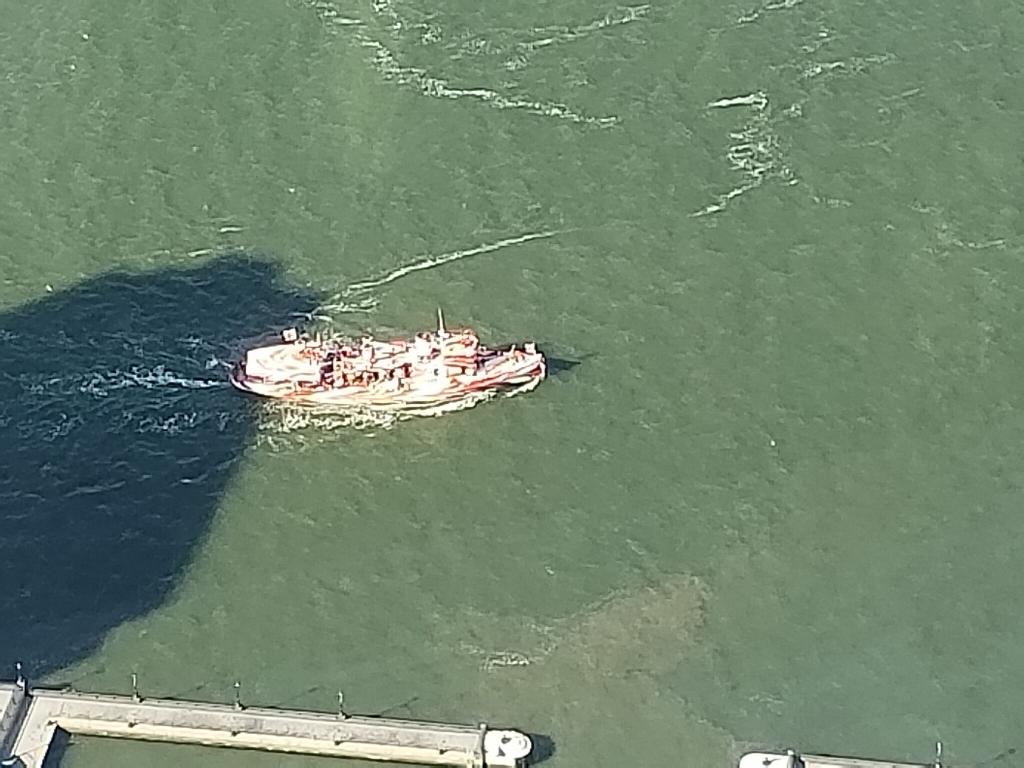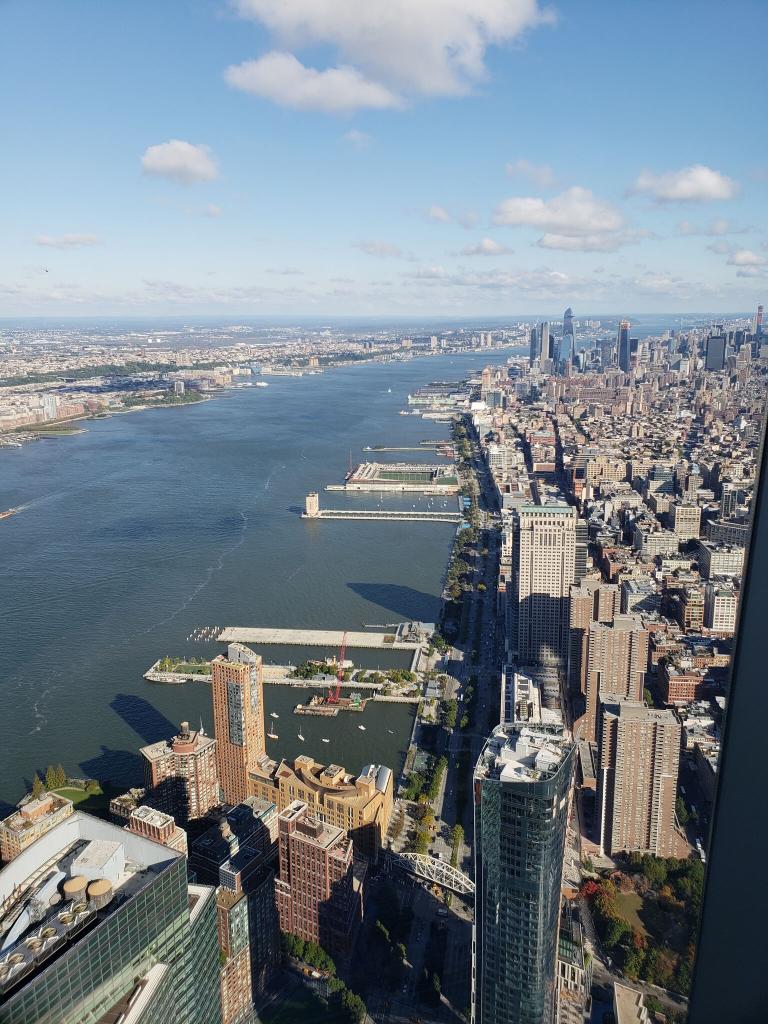 Here's some of the newest bit of Manhattan built on landfill— Battery Park….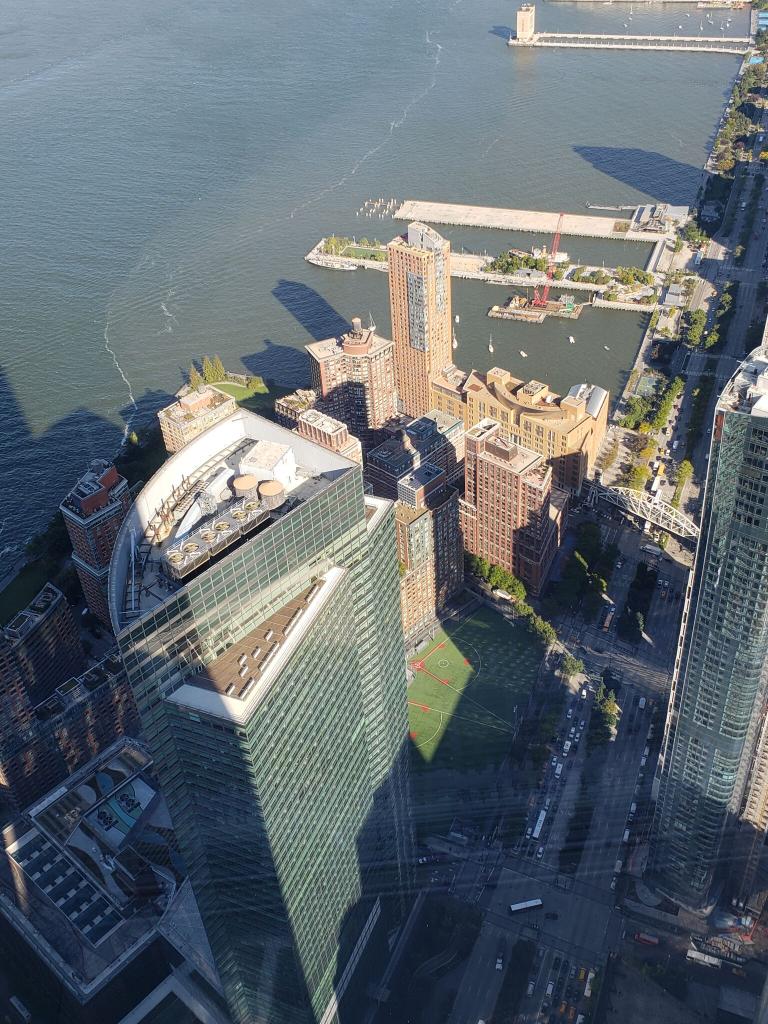 The views are grand, and there are many more of them into Jersey and elsewhere. You get a clear sense here that NY and its five parts is built on a bunch of islands.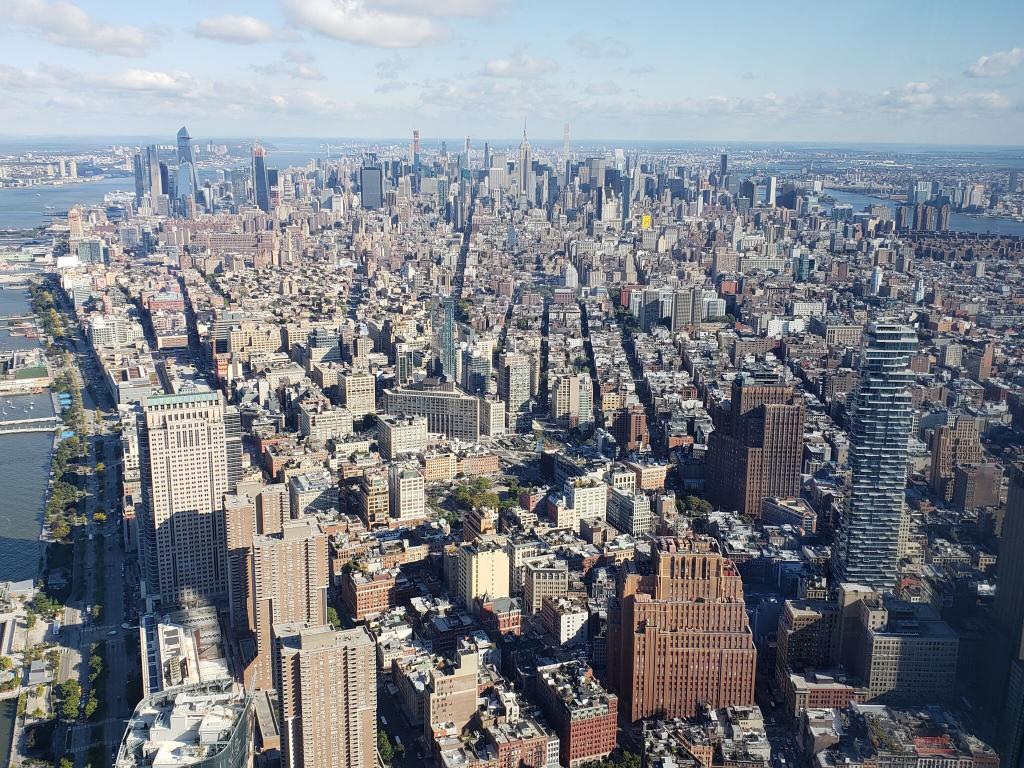 The trip up this tower to the observatory is very popular…. worldwide even. The tower has about 40,000 visitors a day, from everywhere.