The Catholic CathedralBasilica of the Immaculate Conception is the real highlight of the historic churches tour. This is a towering edifice, which in its brightness and whiteness reminds one of beautiful Yorkminster in York, England. It's windows are also spectacular, not to mention all the Carrara marble in the Cathedral. Pope John Paul II (the sequel) has visited this church, as we shall see.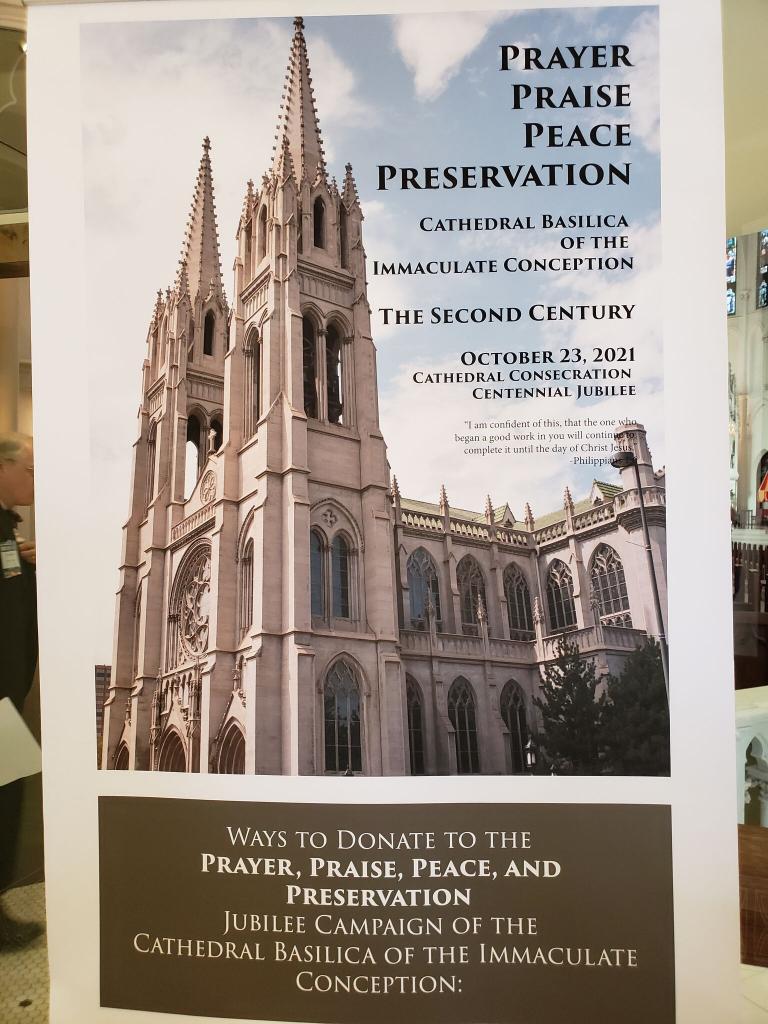 When one enters the cathedral, one meets a saying of Pope Francis—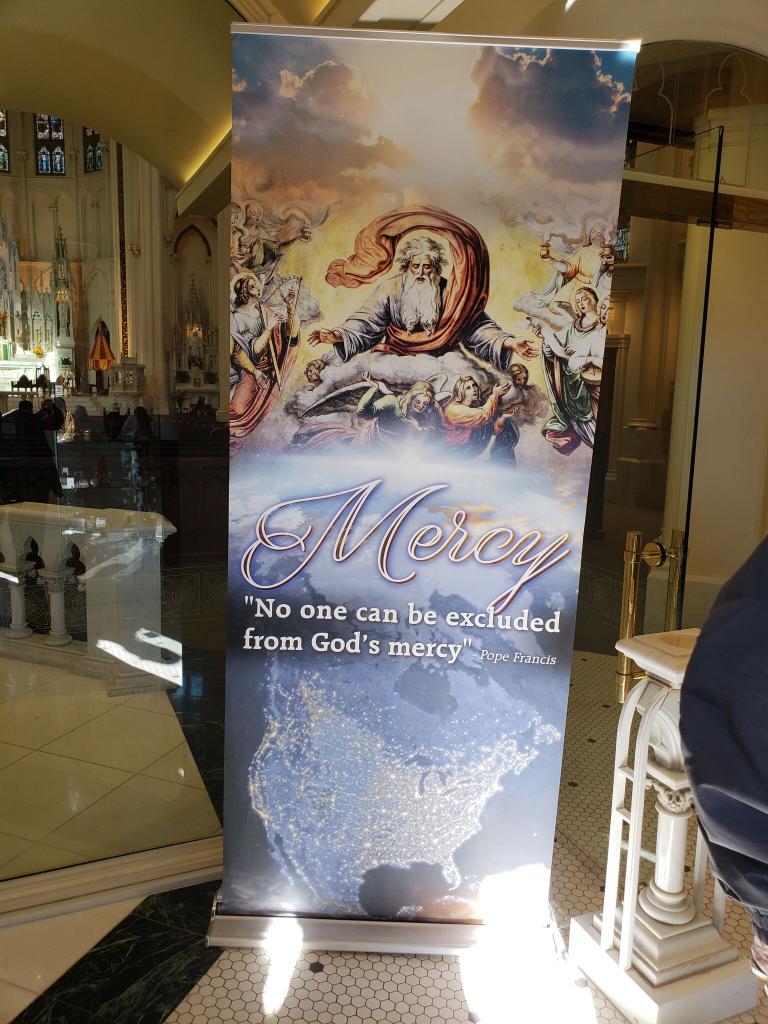 But already at the entrance way, the sign of the papacy is on the very door of this cathedral…..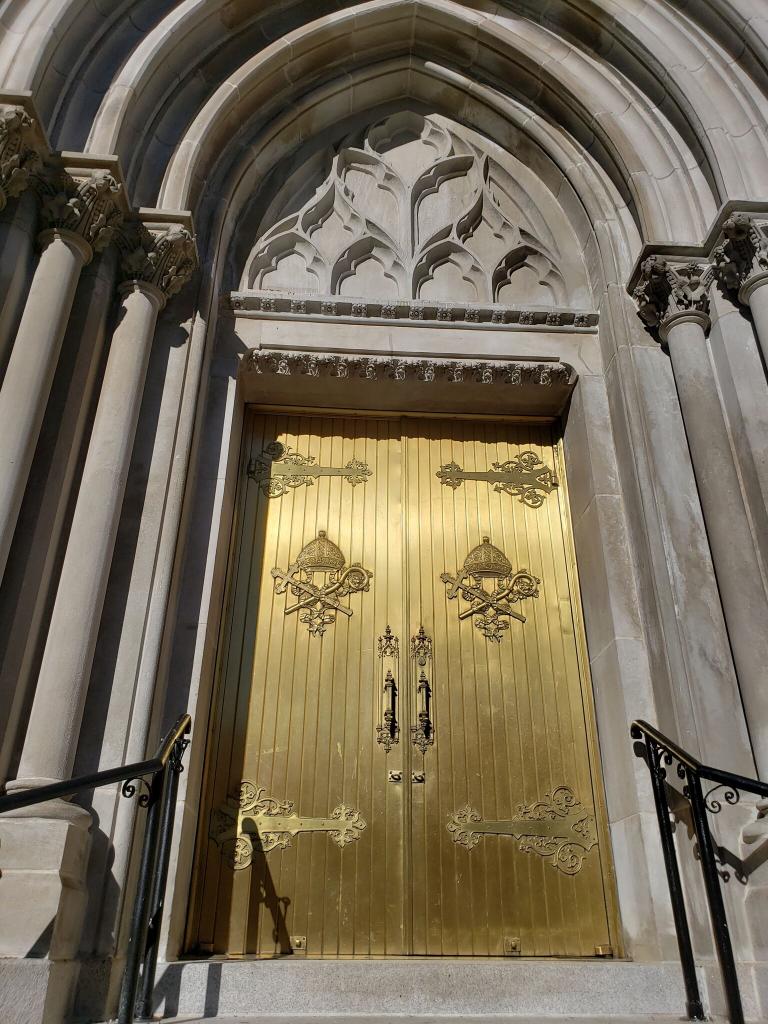 Not to mention the papal beach umbrella at the high altar……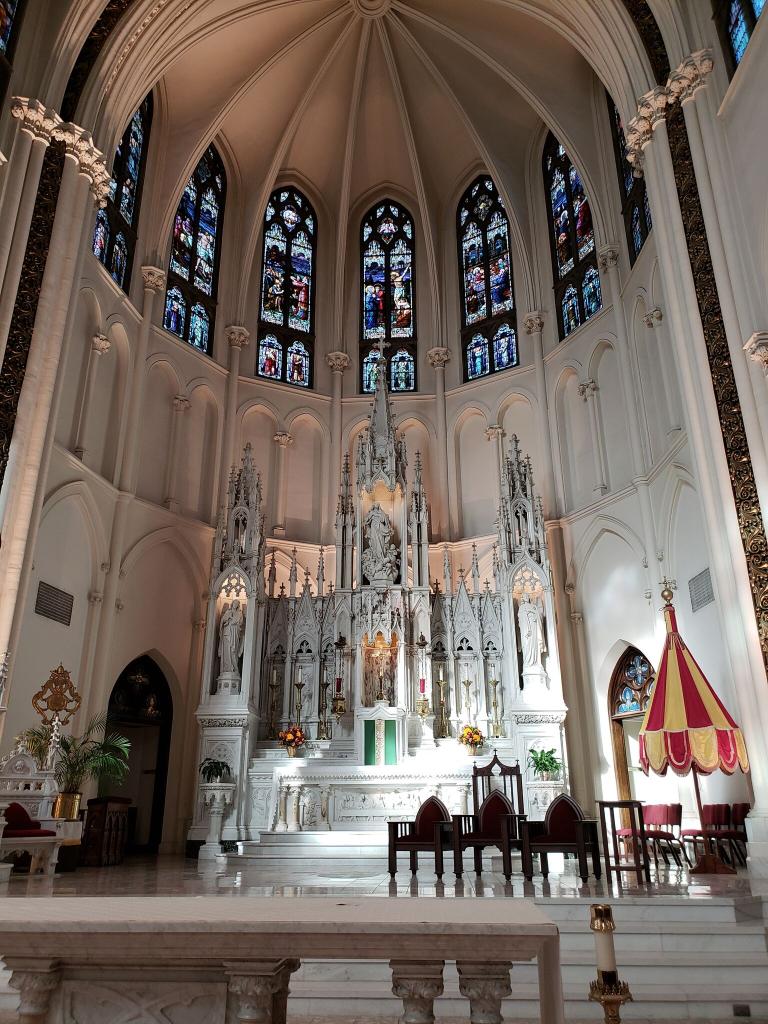 This cathedral was built between 1902 and 1912, and because of its significant architecture this cathedral was named a minor basilica by Pope John Paul II. He celebrated Mass there in 1993. This cathedral was inspired by a Catholic cathedral of Munster in Alsace, France, Bishop Matz's home town (the Bishop who oversaw the founding of this cathedral in Denver). This cathedral is visible from most of the city as it is set on a hill, and has 210 feet tall twin spires. Like various French cathedrals, this one has a Rose window and its semi-circular apse. The church measures 195 feet by 116 and the nave is 68 feet high. It also features 75 stained glass windows from the Bavarian Art Institute in Munich. These windows are made of a sort of glass that does not seem to age or lose color over time, a type of window popular in the late 19th and early 20th century period. One could compare the color and brightness of Tiffany stained glass windows. Perhaps the Munich glass is more translucent due to its unusual materials, letting more light through. In any case, it's beautiful. The stained glass provides scenes of course from the Bible, from saints, and especially of course the life of Mary as conceived of by Catholic dogma….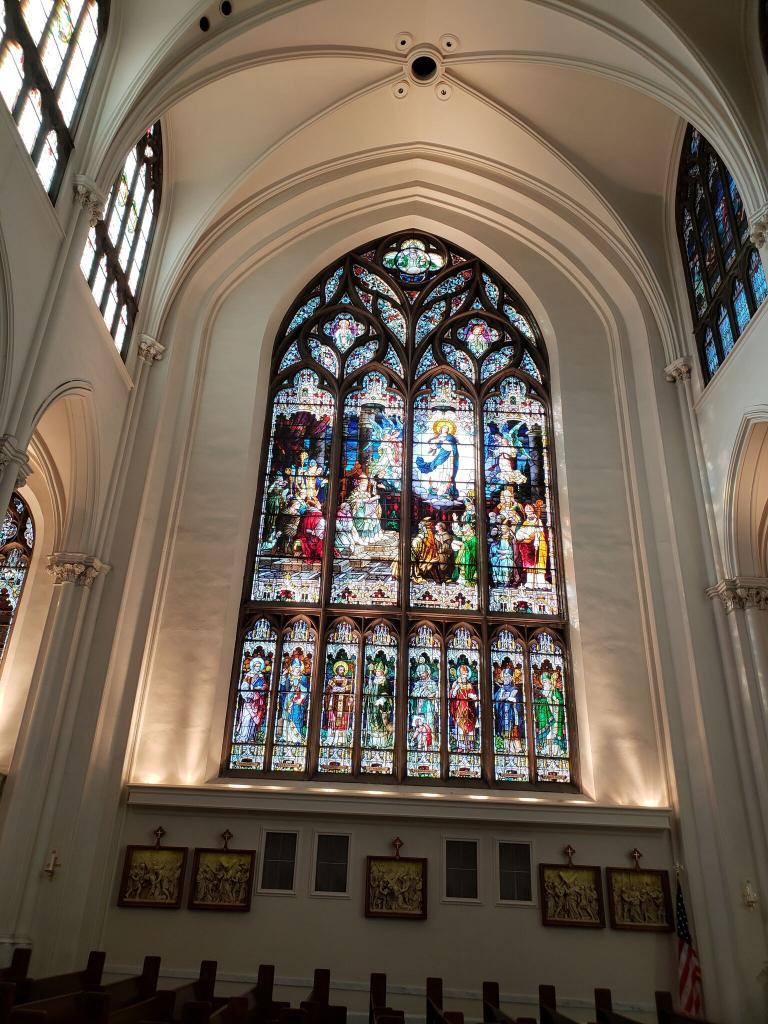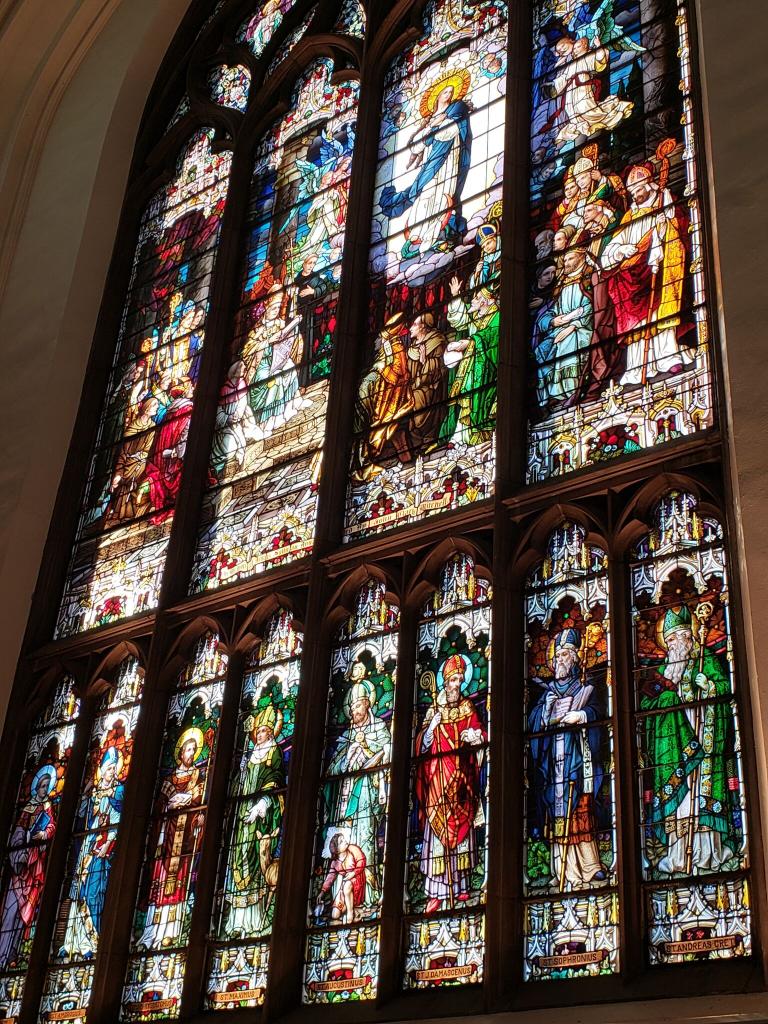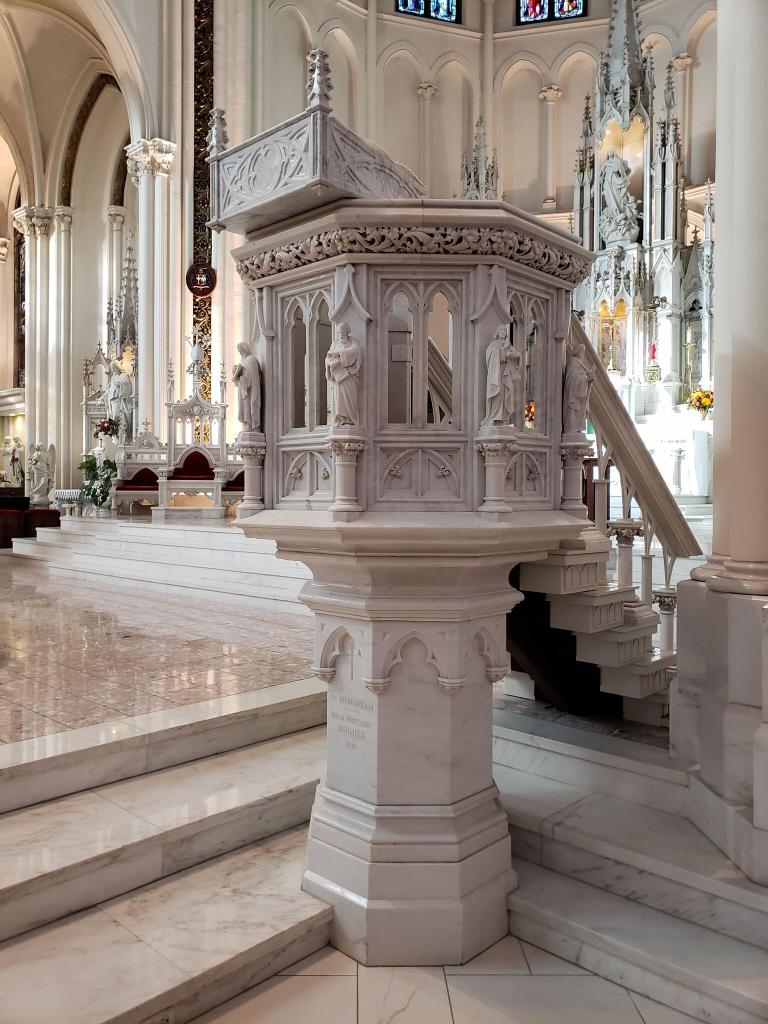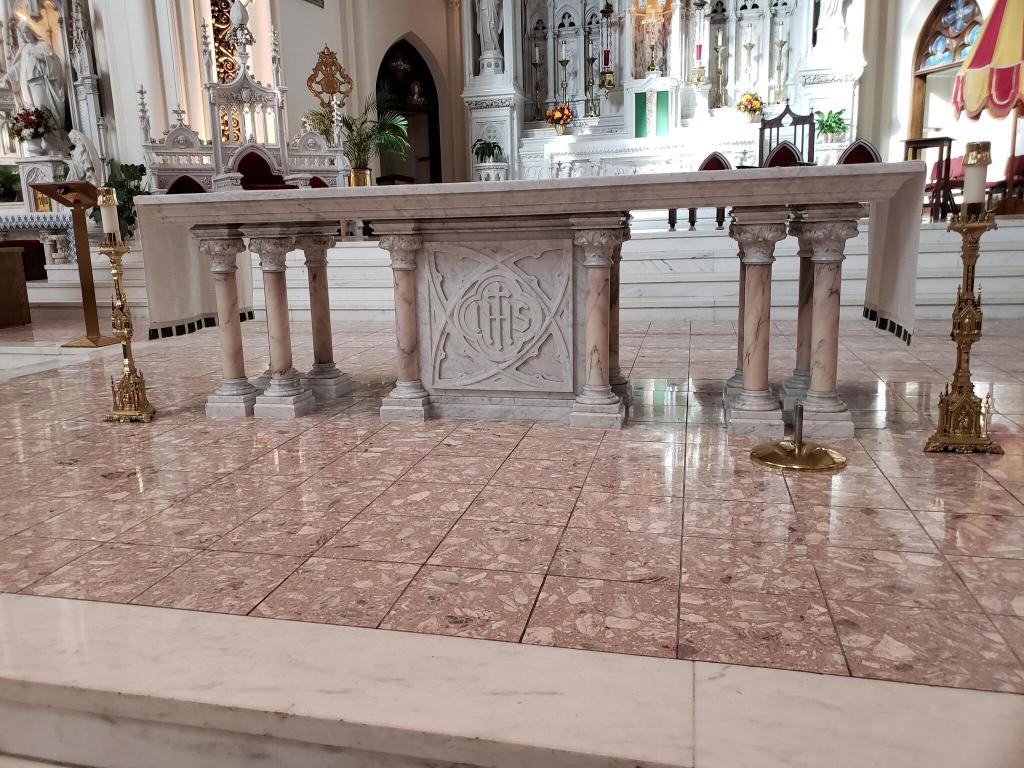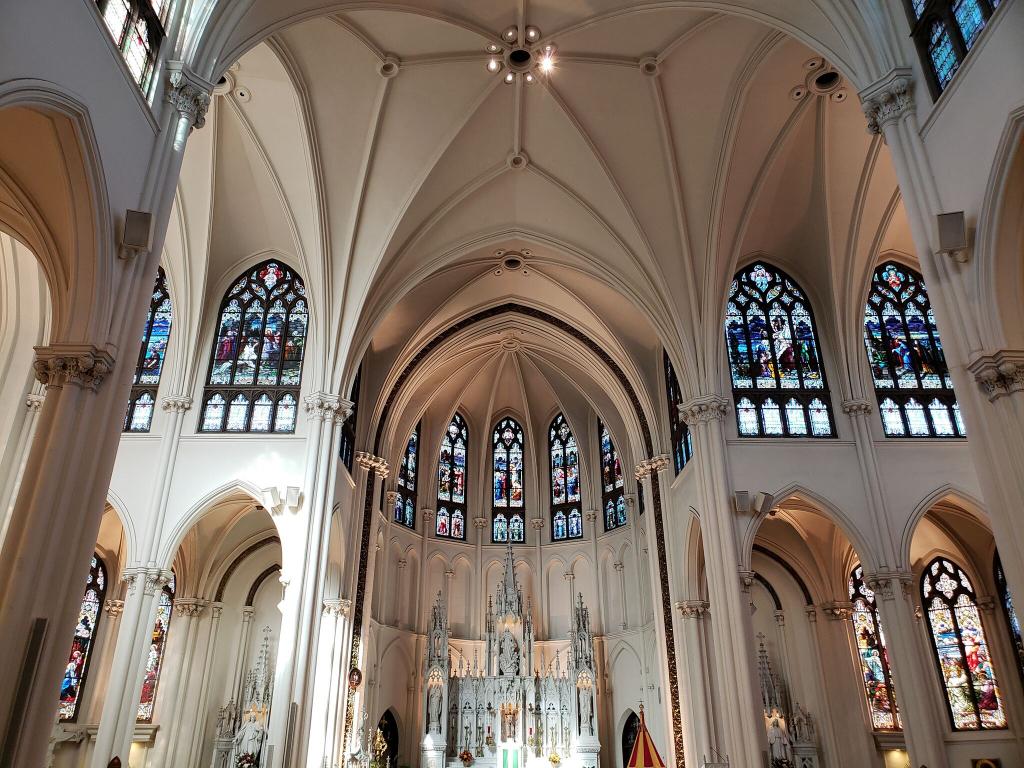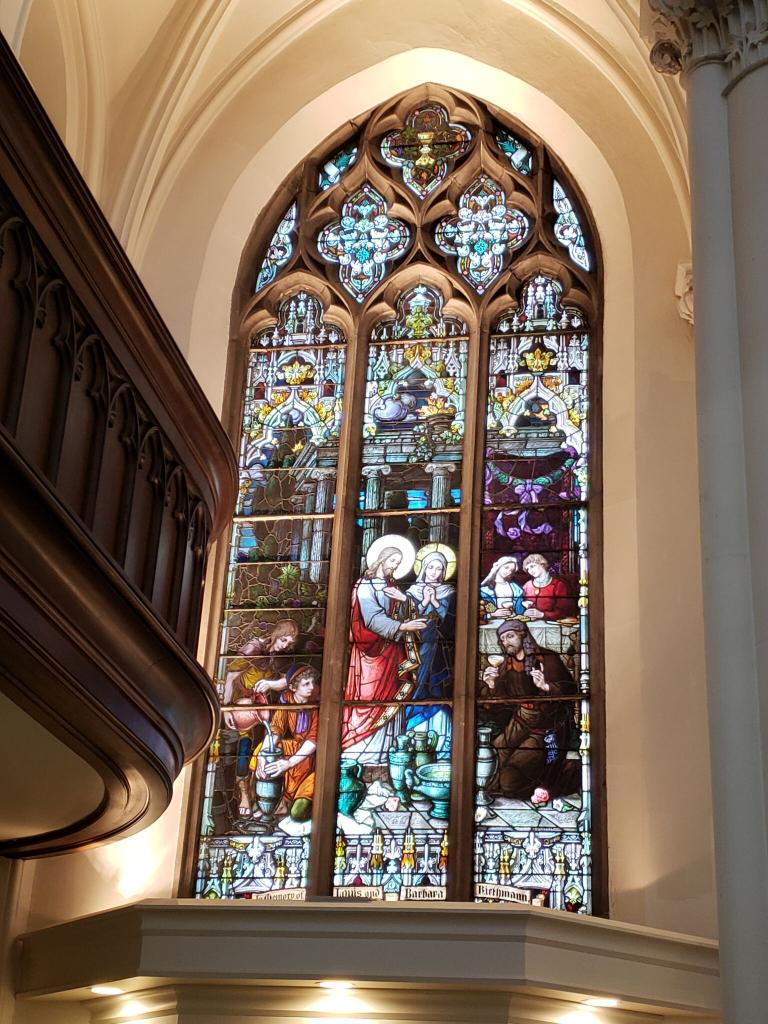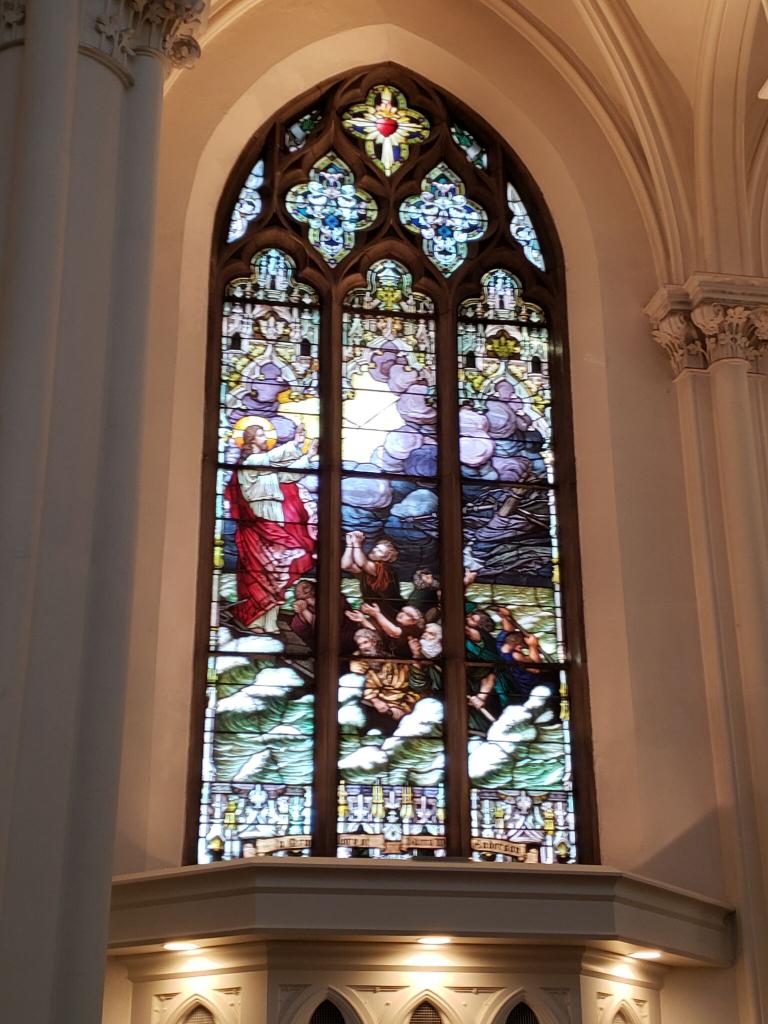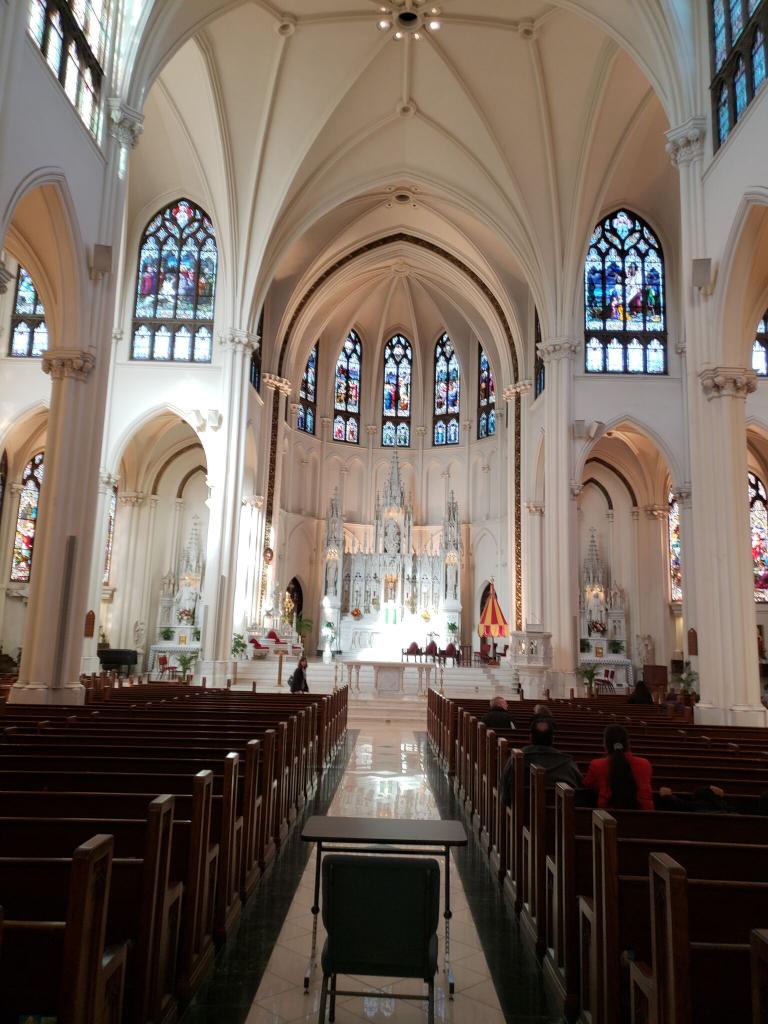 Outside the cathedral, in a side garden we find St. Francis himself amongst the birds….