Our second stop along the Historic Churches tour is St. John's Episcopal Cathedral. This congregation began in the 19th century, as did the city of Denver itself, and the first cathedral was built downtown in 1882, and burned in 1903, due to arson. The present church, which is not really downtown but considerably closer than the Orthodox Cathedral, was built between 1909 and 1911, and has been a bastion of liberal Christianity throughout most of it's existence (for instance its 4th dean Paul Roberts was a pacifist throughout WWII). This cathedral is the episcopal seat for the bishop of Colorado, who has far less ground to cover than his Orthodox counterpart. It is near impossible to take a shot of this church from outside as it lies on a narrow and crowded street….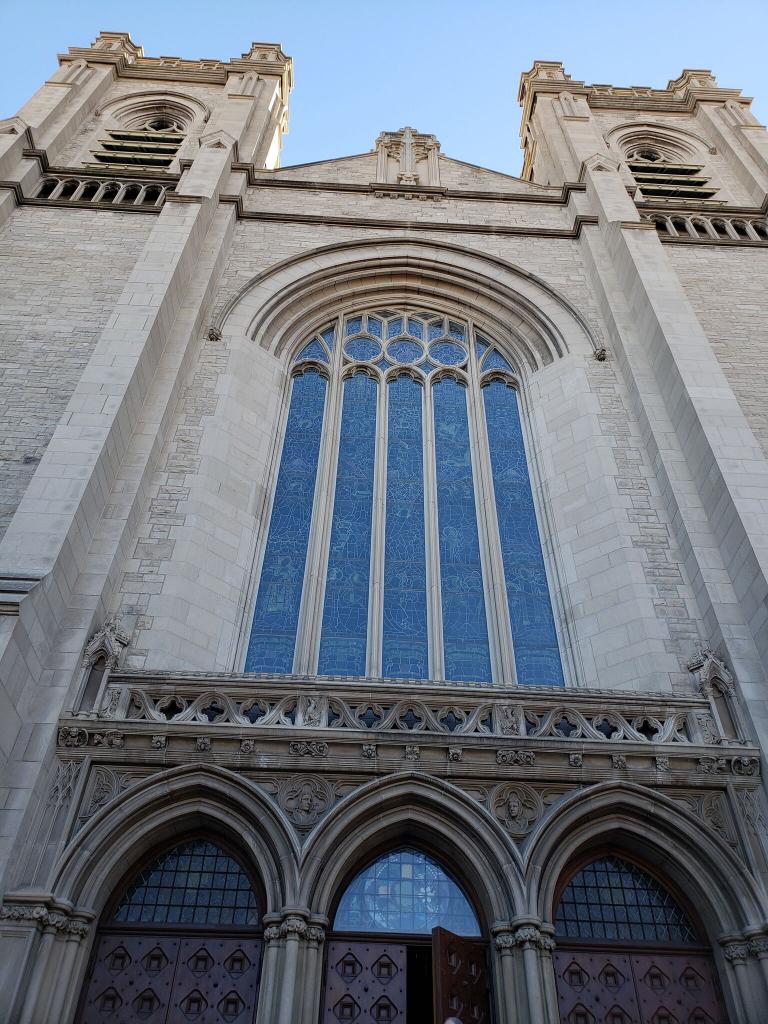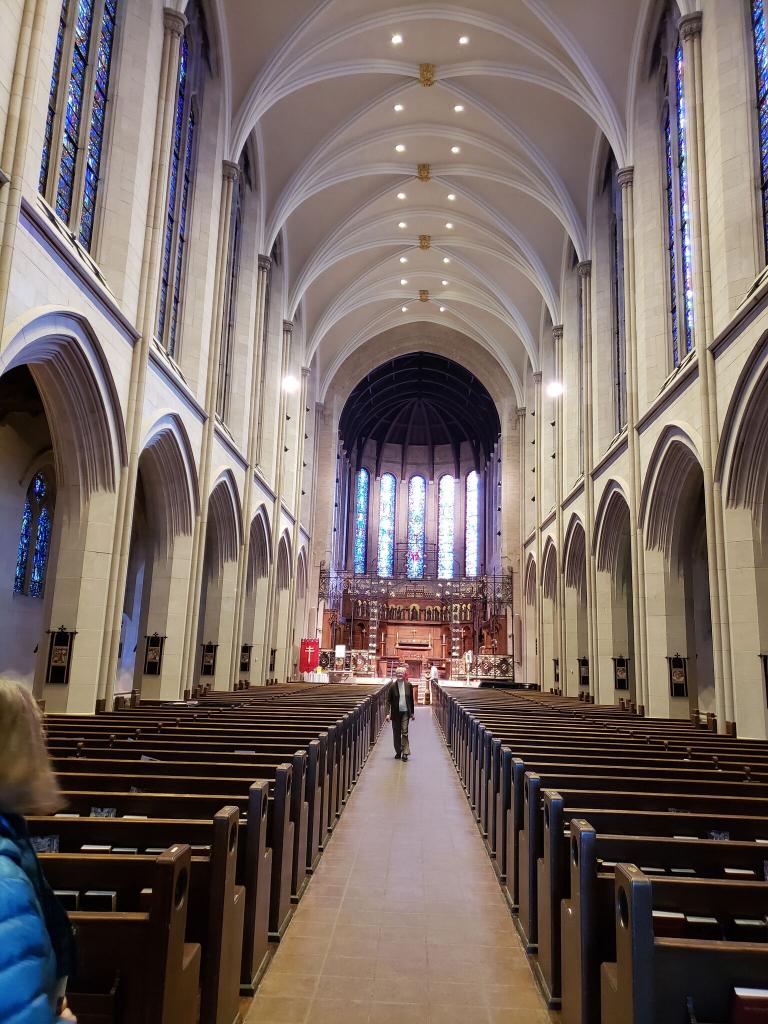 The main portion of the cathedral that was actually rescued from the church that burned is the remarkable woodwork above and around the high altar.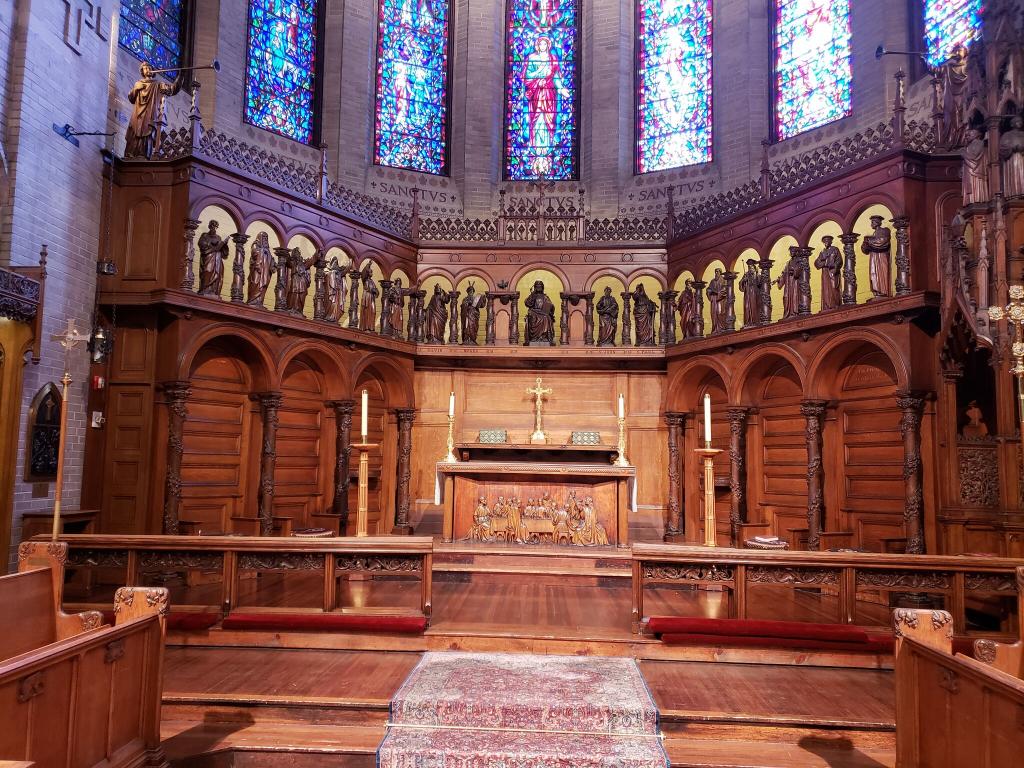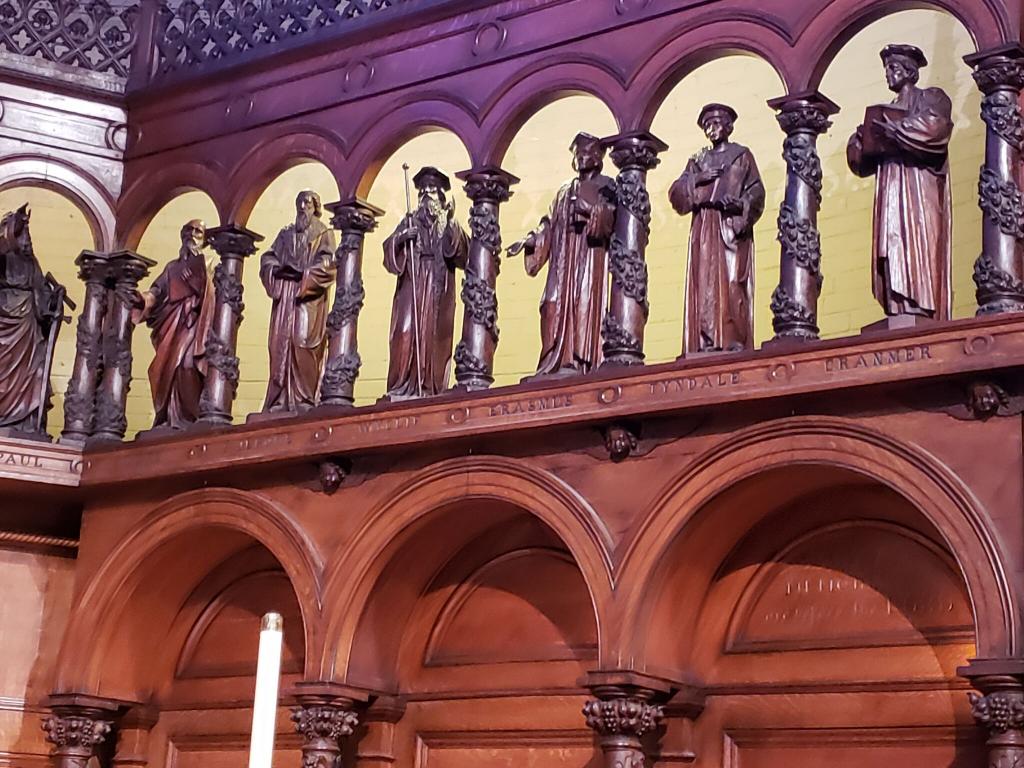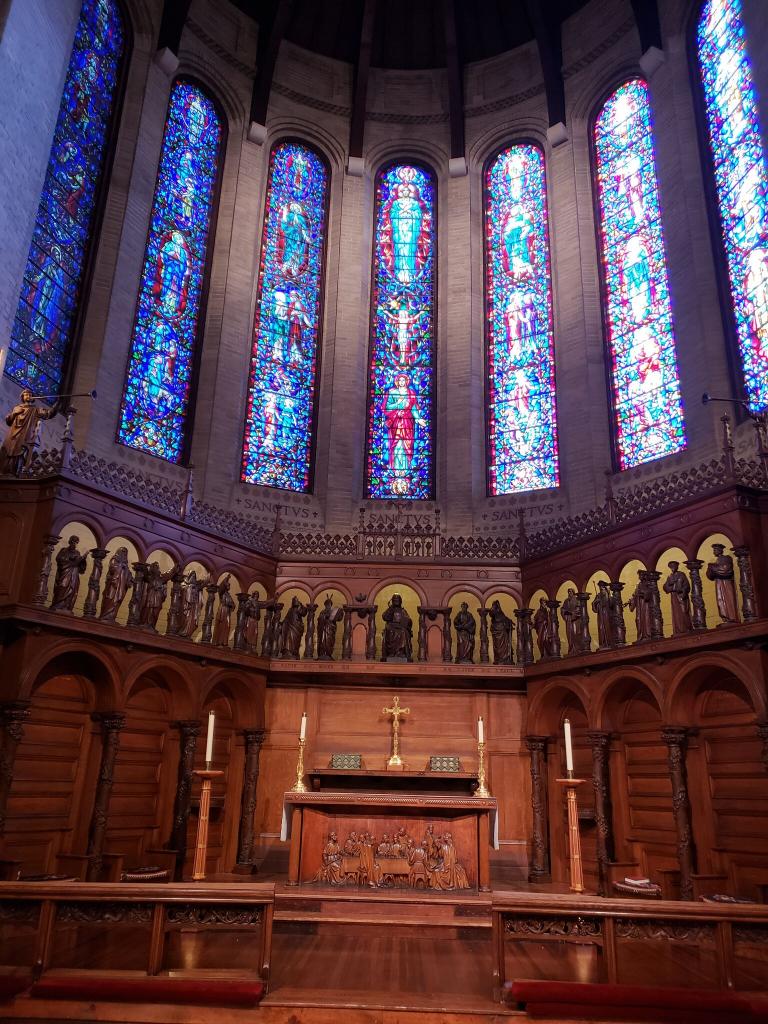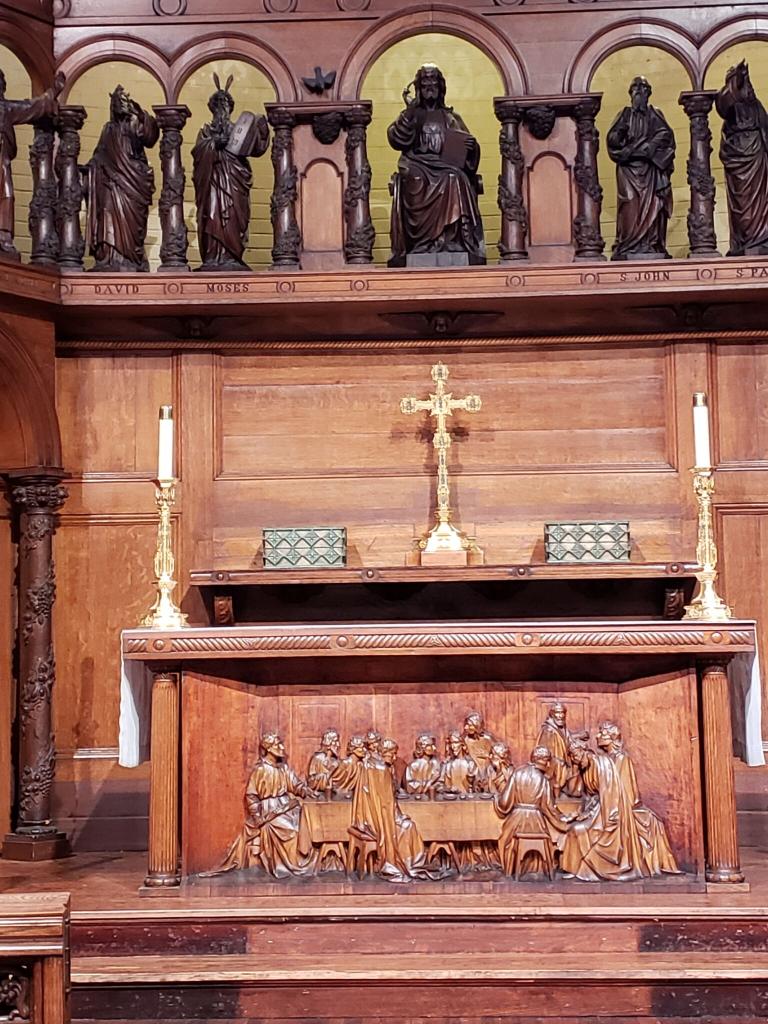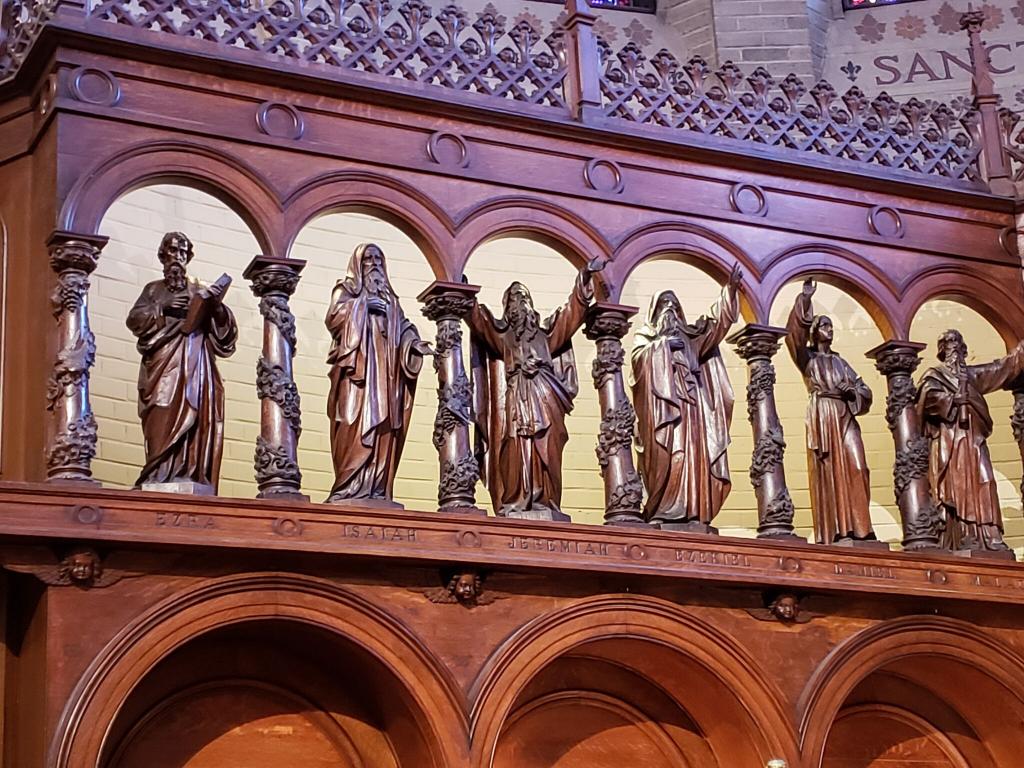 The stained glass windows are interesting, but not of the same quality as those in the Catholic Cathedral (see the next post), and come from a variety of periods in the 20th century.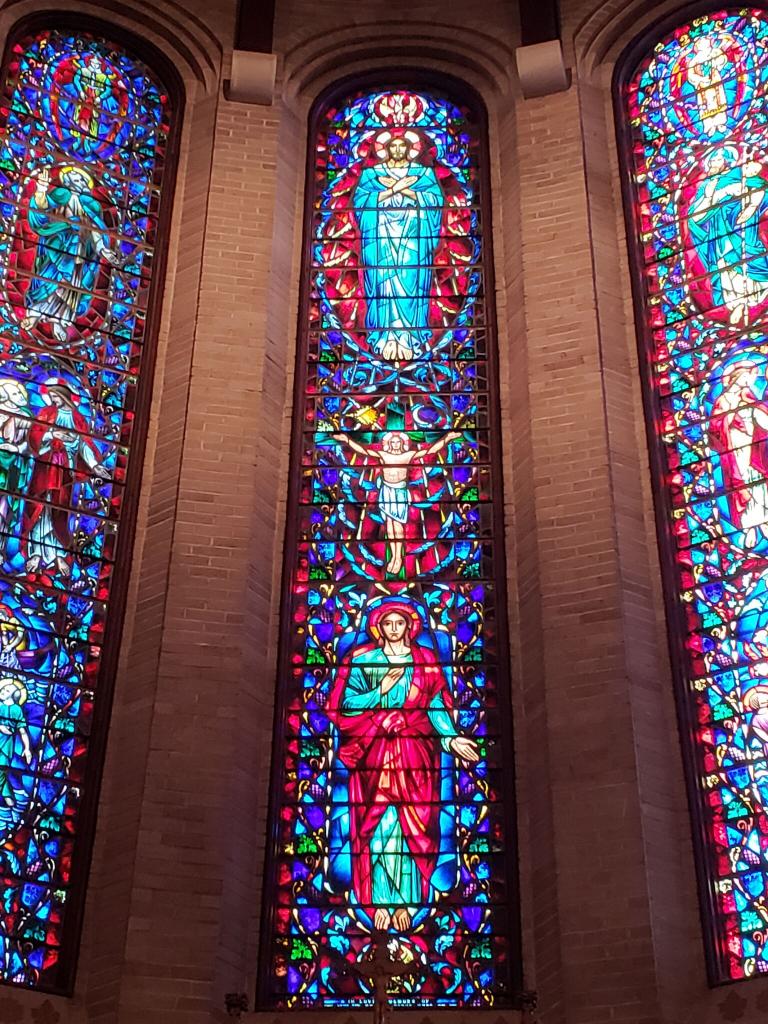 The iron and bronze lattis work at the entrance to the nave of the cathedral is distinctive—
Some of the stained glass windows are odd, because they come in pairs, because the whole Biblical scene couldn't be squeezed into one small window frame….. Here Lk. 2.41-52– Jesus the boy wonder…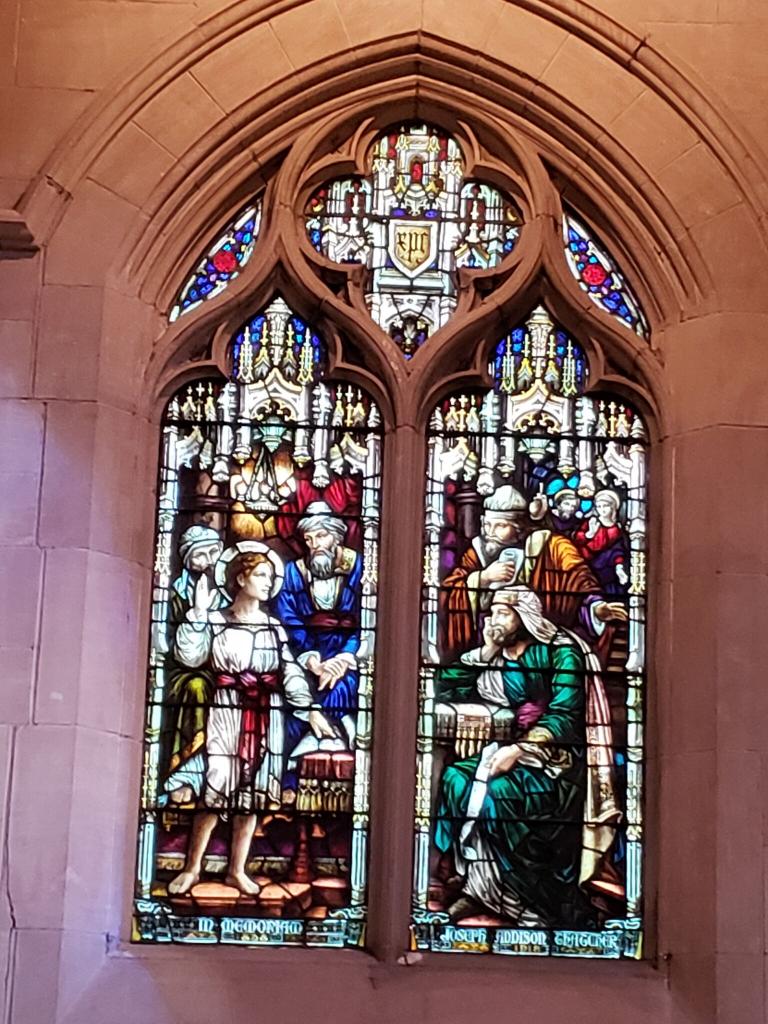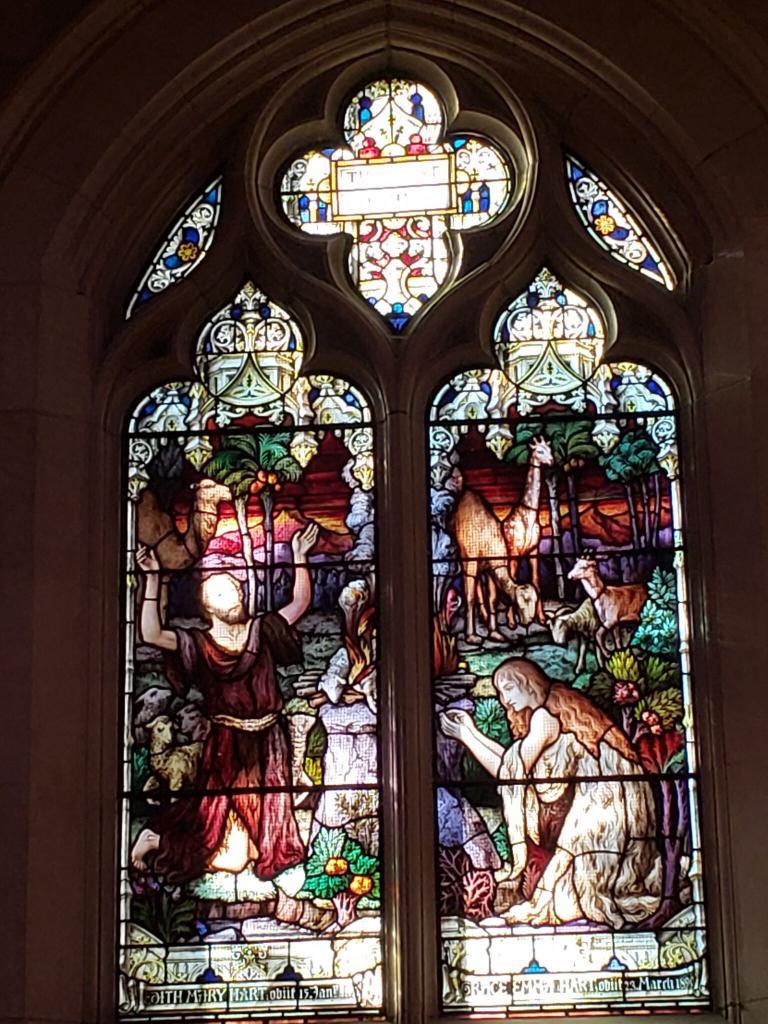 Presumably this is Noah giving thanks after the flood waters receded. Bet that's the first time you saw a giraffe in a stained glass window. You will notice as well different styles of stained glass windows, some more medieval some more modern in this cathedral….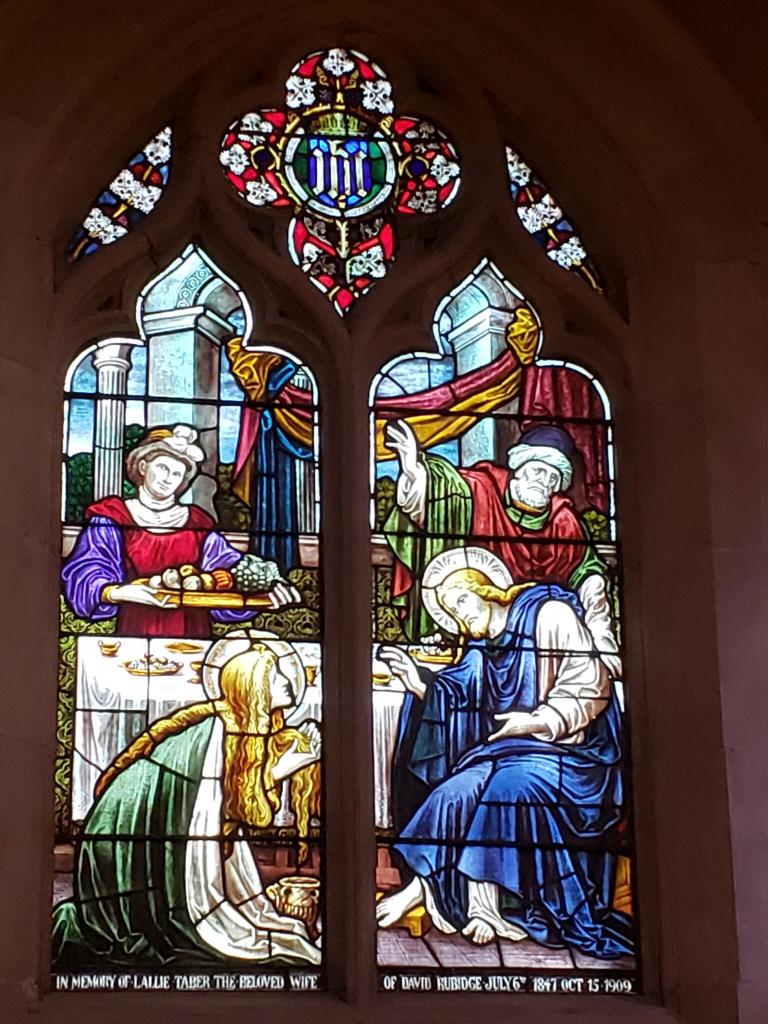 And Presumably you've not seen a dragon in stained glass before, this scene representing Eve and the snake in the Garden of Eden….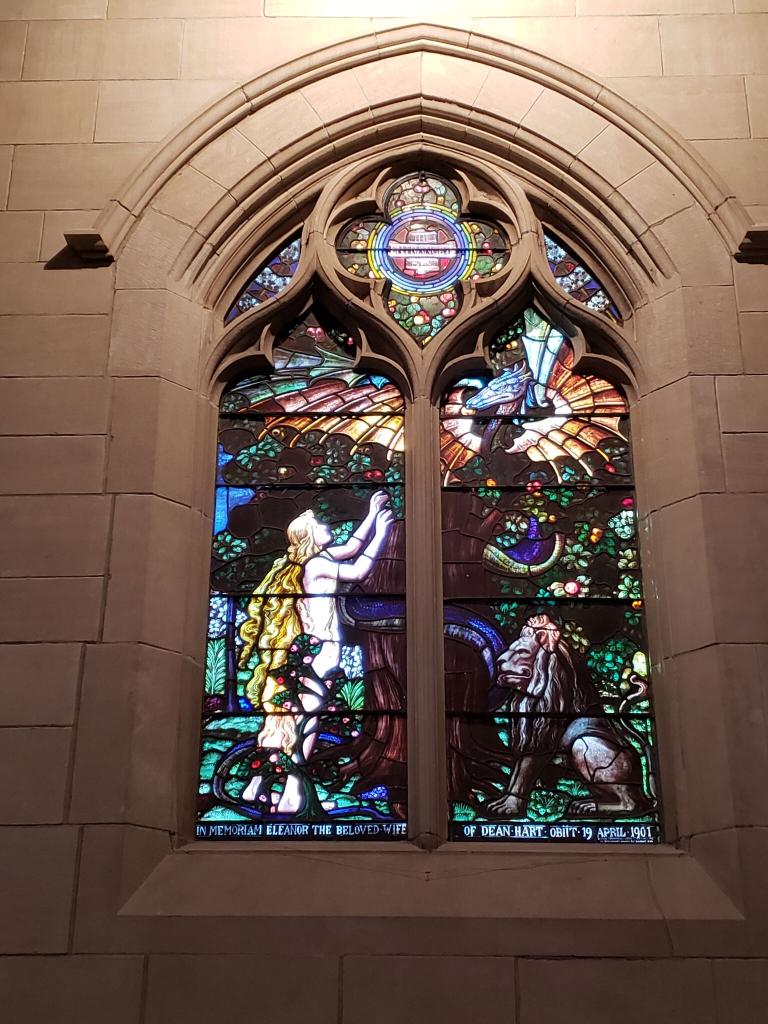 Like most cathedrals, there are two organs, or at least two sets of organ pipes, front and rear, and here is the rear of the cathedral where the Rose window normally would be.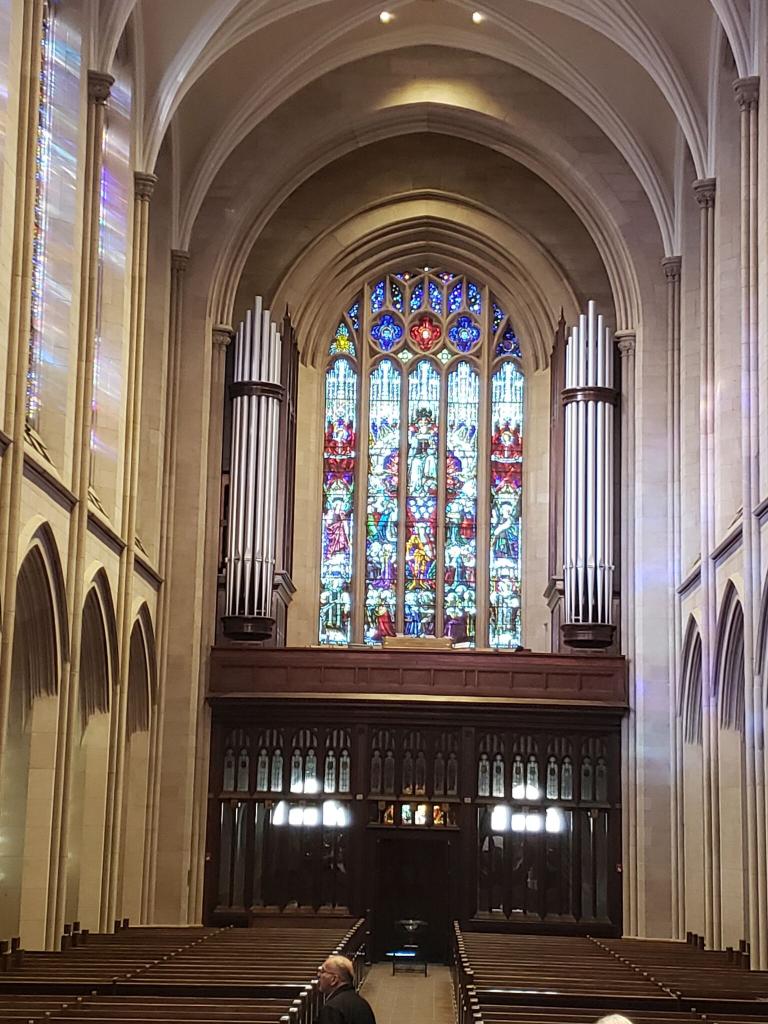 This cathedral is mostly concrete, and does not have the same brightness and warmth as the Catholic Cathedral, as we shall see in the next post.