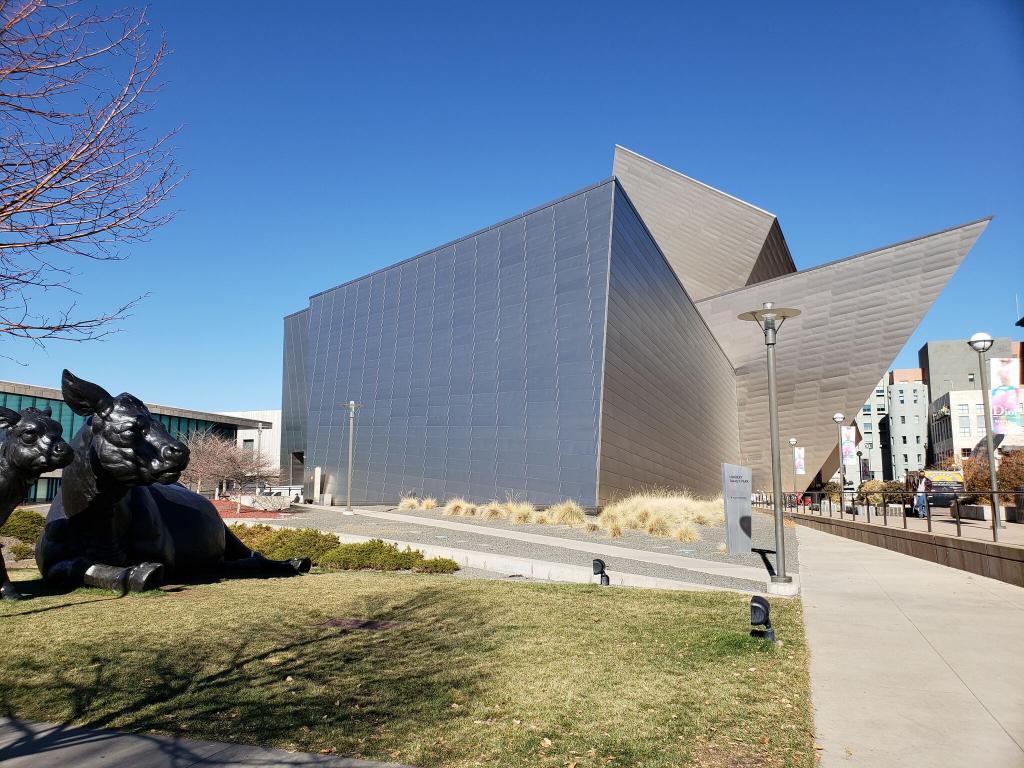 The Denver Art Museum.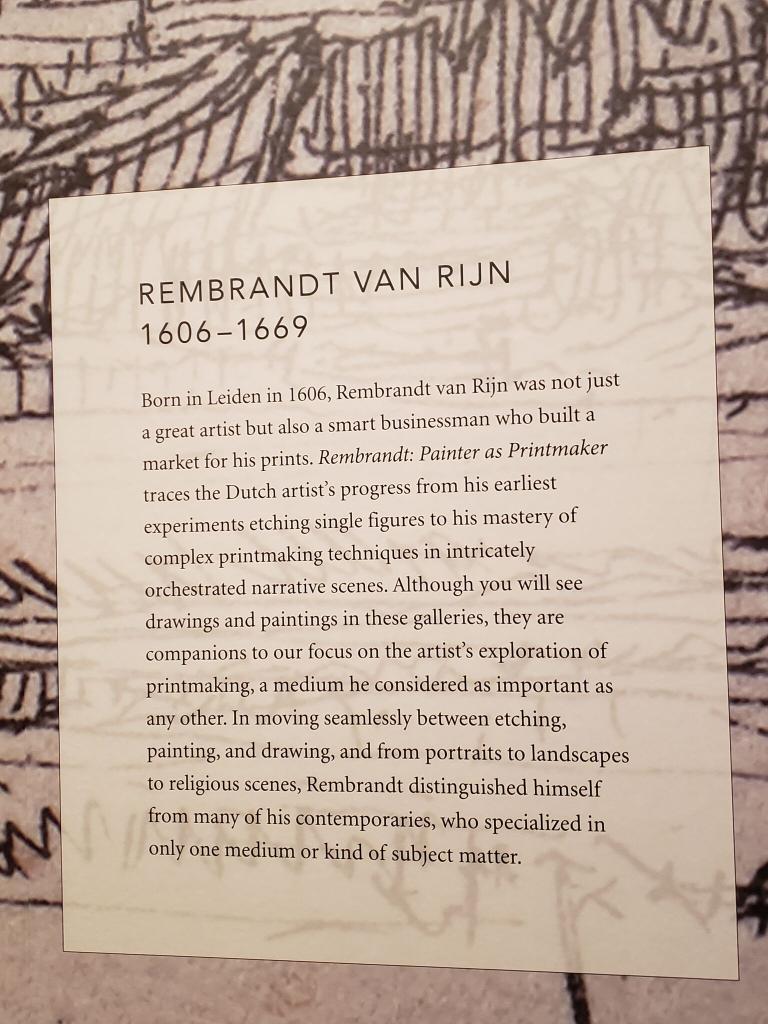 The Rembrandt special exhibit at the Denver Art Museum featured Rembrandt as a sketcher and etcher, with only a few of his paintings thrown in for good measure. This however was very interesting because it demonstrates how good he was in various mediums, like Da Vinci.
Apart from the usual self-portraits, the exhibit was dominated by Rembrandt's sketches of Biblical scenes and persons, but it also included an oddity— Rembrandt's only still life of an object, in this case a shell….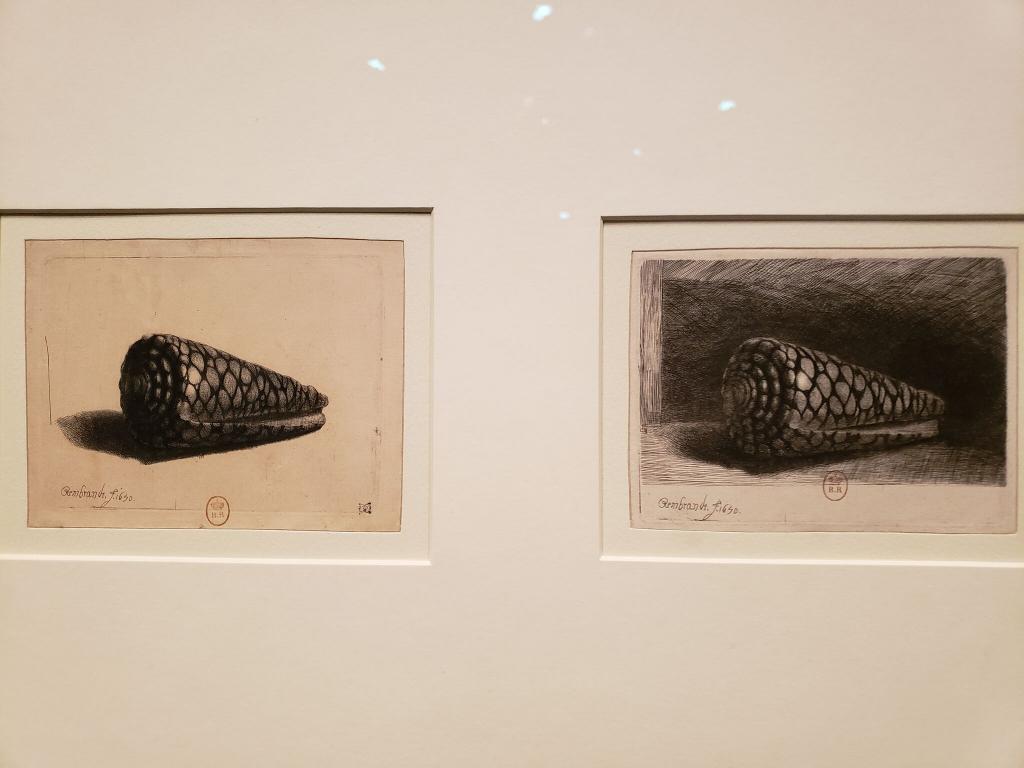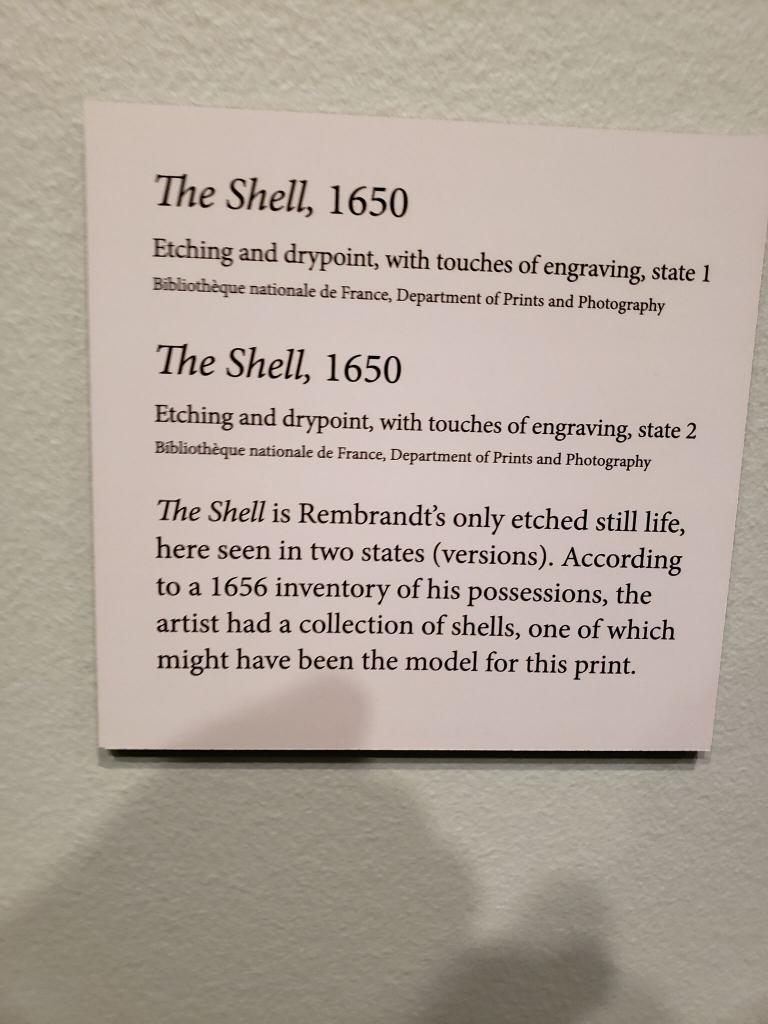 One of the more interesting series in the exhibit was both a painting and a sketch of Christ before Pilate, the famous Ecco Homo painting, with the Jewish authorities pleading with an ambivalent Pilate to do away with Christ while the crowds watch the drama.
Rembrandt was a master of light, and of the contrast between darkness and light. One of the questions our guide kept rightly asking was— where is the light coming from in the painting or drawing? Sometimes it would be crepuscular light, which is to say light from above from God, as in the crucifixion paintings, in our next post.