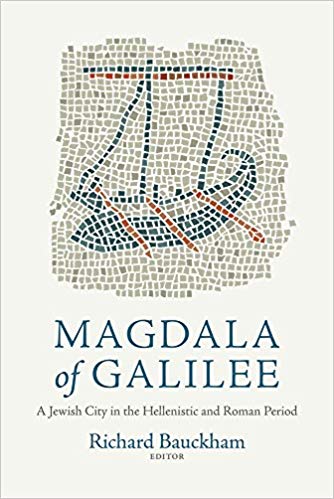 Q. WHAT FROM ALL THIS STUDY OF THE ARCHAEOLOGY CAN WE LEARN ABOUT MARY FROM MAGDALA? IF WE TAKE LUKE 8.3 AT FACE VALUE, SINCE SHE IS MENTIONED FIRST THERE, COULD SHE HAVE BEEN REASONABLY WELL OFF FROM THE FISHING INDUSTRY IN MAGDALA WHICH ALLOWED HER TO HELP PROVISION THE DISCIPLES WHEN ON THE ROAD? IS THERE EVIDENCE OF NON-ELITE BUSINESS WOMEN IN GALILEE (AND BY NON-ELITE I MEAN SOMEONE NOT CONNECTED TO HEROD ANTIPAS, AS JOANNA THE WIFE OF CHUZA WAS).
A. I have to say we don't know. To have money she could use in that way, it wouldn't have been sufficient to belong to a wealthy family. She would need to have money at her own disposal.
I don't think we have evidence of women running businesses in Galilee – which does not of course mean that they didn't. But what makes it more puzzling is Mary's condition before Jesus exorcised her demons. To be possessed by seven demons must have meant she was in a pretty wild and uncontrollable condition (cf. Legion), not capable of running a business. Yet she had resources to support Jesus and his traveling disciples (Lk. 8.1-3).
The solution may be that she was divorced. Her husband could have divorced her because of her deranged condition. When she was divorced, her ketubah (the money her father set aside for her on her marriage) would legally come into her own independent possession. If she came of a wealthy family, this could be a considerable sum. This would explain why she is, unusually for a woman, known by her place of origin, rather than as "wife of …" or "daughter of …"