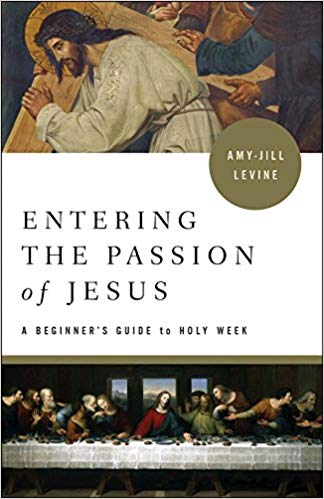 In this and subsequent posts, I am asking questions of Professor Levine about her Lenten study. Enjoy the dialogue. BW3
Q. What prompted you to provide this guide to the stories of Passion Week?
A. Working with Abingdon on a 6-week study of the parables, based on my Short Stories by Jesus (HarperOne 2014) was a terrific experience. We agreed that another series was a good idea, and the guide to Jesus' last week in Jerusalem was the logical next step. I had done lots of work on these texts, and I was particularly inspired by the collaboration with you in our work on the relevant chapters in Luke. I also wanted to flag issues where, sometimes in understanding the Temple incident, or the role of the priests, or the teachings in the Temple, unintended, erroneous stereotypes of Jews and Judaism surface.
Q. You decided not to comment on the conclusion of Passion week, the crucifixion, with its seven last words of Christ (so-called) and the events surrounding Jesus' death. What was the rationale for omission this?
A. We could not cover all I wished to cover: there is more than enough material to do 6 weeks on just one of the Gospel narratives. I'm right now in Rome, and I plan on auditing a course just on Luke 22-23 here at the Pontifical Biblical Institute (where I am also teaching). We focus on risk-taking and the courage that leads to the cross because those are the themes that strike me as I read these texts. I would like very much to do a series on the Crucifixion itself, with a lesson on each of the Gospel accounts.