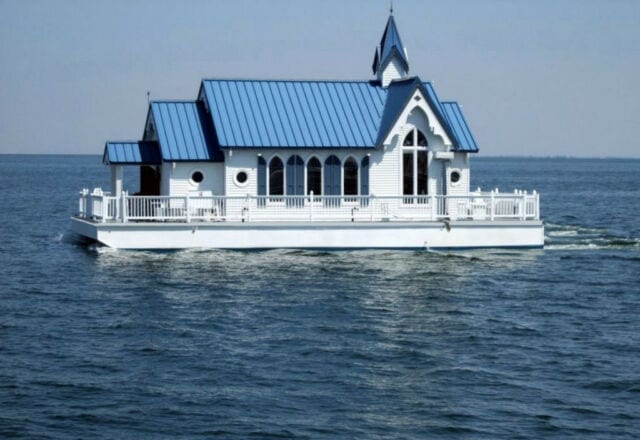 For those who have not been following the discussions and decisions of the United Methodist Church and think things are still afloat, the outcome of the recent Judicial Council decision should leave little doubt. The Traditional Plan as passed at the special General Conference meeting in February has now been declared constitutional, despite the expectation of many that thought at least some important parts of it would be declared unconstitutional. That did not happen. What that means is that the official position of the UMC effective January 1 is the Traditional Plan as adopted at the special General Conference.
I would expect that when this sinks in, some of the rhetoric about gracious exits will likely have to change. By this I mean that there is, especially now, no reason for those holding to the traditional stance on gay marriage, and ordination of openly practicing gays to leave. Furthermore, it is probably unlikely that this decision can be reversed in a year at the regularly scheduled General Conference in 2020. I say unlikely because some of the delegates from Central Conferences, a good 30-40 of them as I understand it, did not receive their Visas in time to attend the meeting this February. That should not happen next year because plans have been in the works for the 2020 General Conference for some time now since 2016.
So where does this leave us? Sadly, we are just as divided as ever, and it appears unlikely that any significant quotient of persons on either side of the issue will change their mind in the next year. That being the case, the wise and pragmatic thing would be to plan for the 2020 General Conference to be one where we divide into two churches, perhaps with some key affiliations with each other in certain common ministries we all support, like UMCOR or the Upper Room. Because of the Judicial Council decision I think we can stop talking about 'giving the conservatives a gracious exit' and the UMC carrying on. Why not? Because the UM Discipline supports the Traditional Plan not the One Church Plan. The Judicial Council decision also established that individual churches could leave with their property without penalty, which hopefully would prevent litigation down the road, unlike in some other mainline churches.
I honestly do not know whether the next General Conference will decided to simply dissolve the UMC or provide a gracious exit for those who cannot in good conscience live with the Discipline as it now officially stands, but what I do know is this— a big change is coming for us all, and no one should be celebrating, because it means that even in the United Methodist Church we cannot get along and resolve our differences quietly without politics, pejorative language, and frankly unChristian behavior on the part of those who have been vocal in one way or another. Frankly, there's plenty enough for all of us to need to repent of, if you ask me.