Bangkok Thailand is a city of over 8 million people, out of a total of some 40 million in the whole country. It is the capital. The history of Thailand is interesting not least because it avoided the plague called colonialism, unlike Vietnam and Java and other southeast Asian countries. It has always been the kingdom of Siam, and it still has a King today, although he mainly has ceremonial duties and privilege to exhort the people these days. His huge pictures are everywhere in Bangkok, and the royal family seems to be much loved. Bangkok is also an exceedingly hot city as well, year round. While I was there it was often 100F with high humidity. Yikes! Stay in the air conditioning. Nevertheless, I ventured out to see various things in my spare time. In many ways the city juxtaposes the old and the new, with lots of high rises (most people live in high rise apartments), and modern skyscrapers….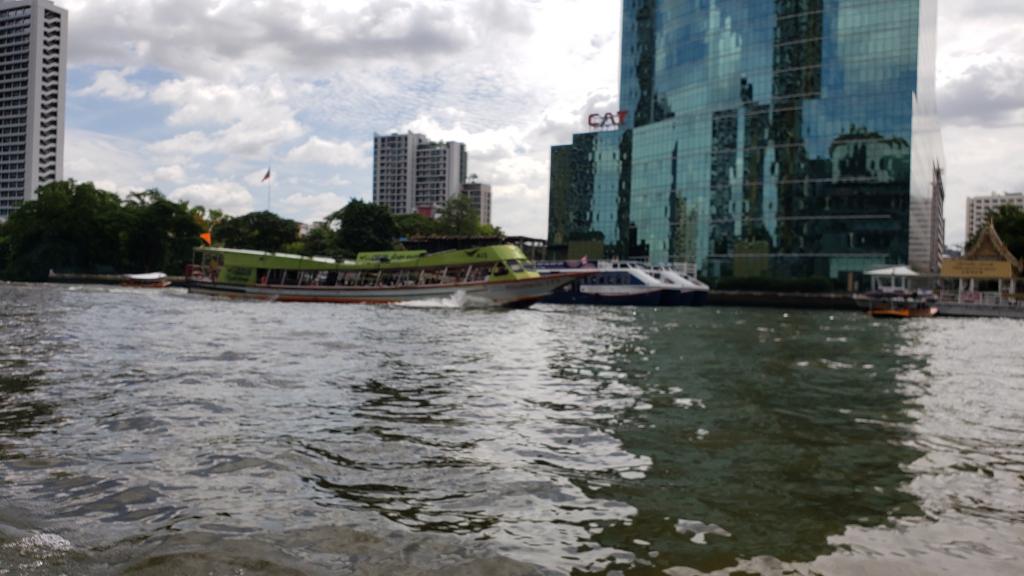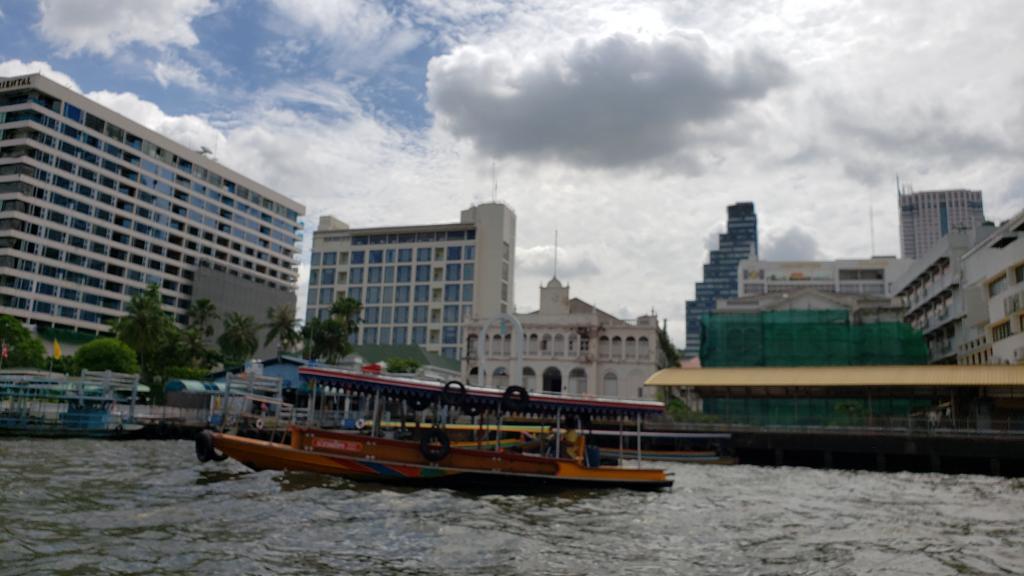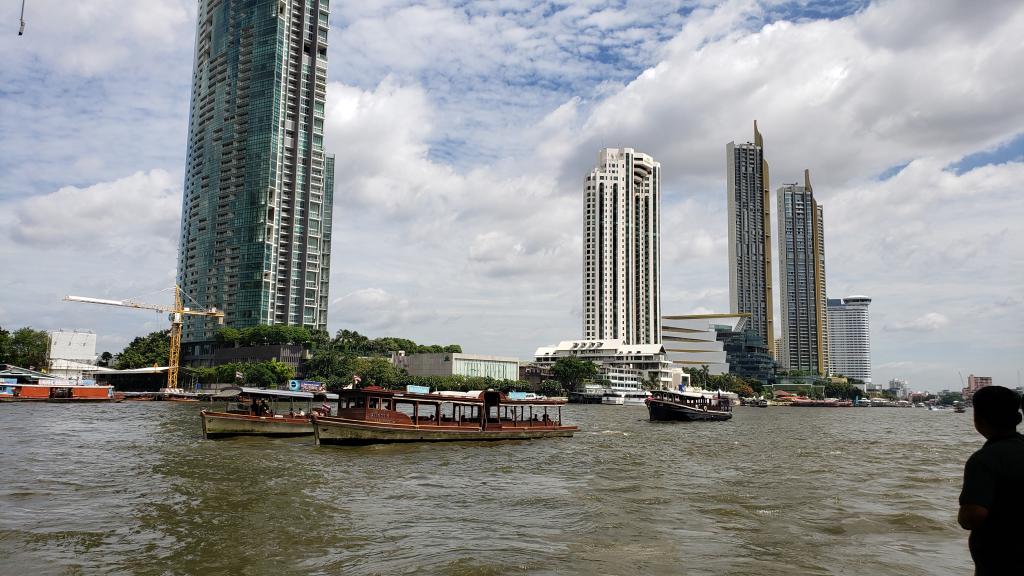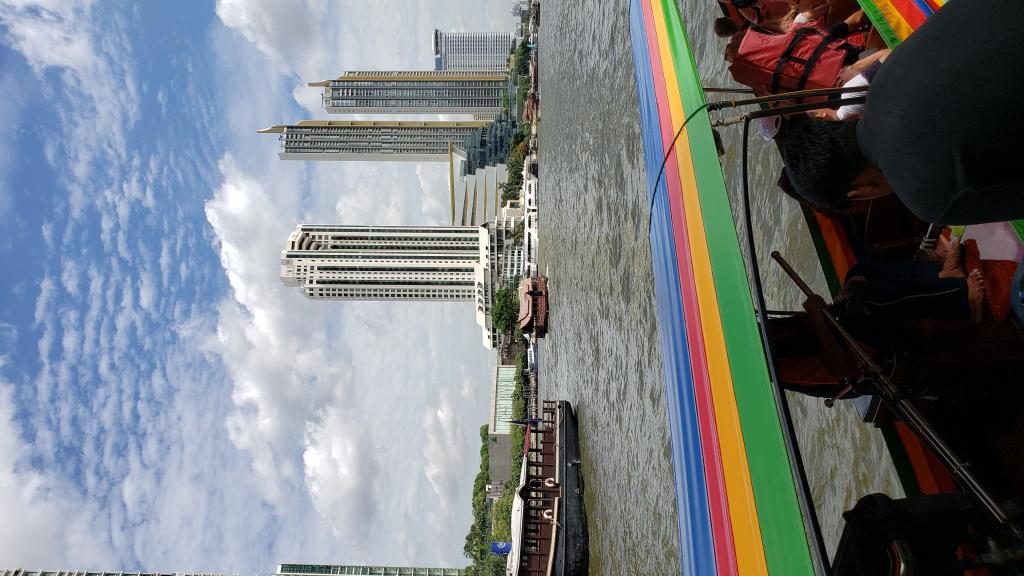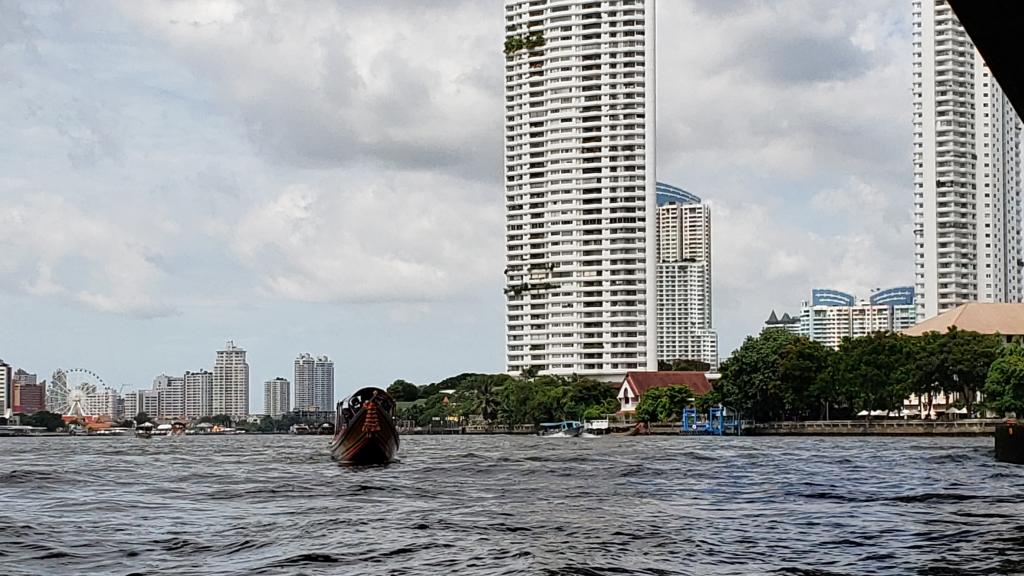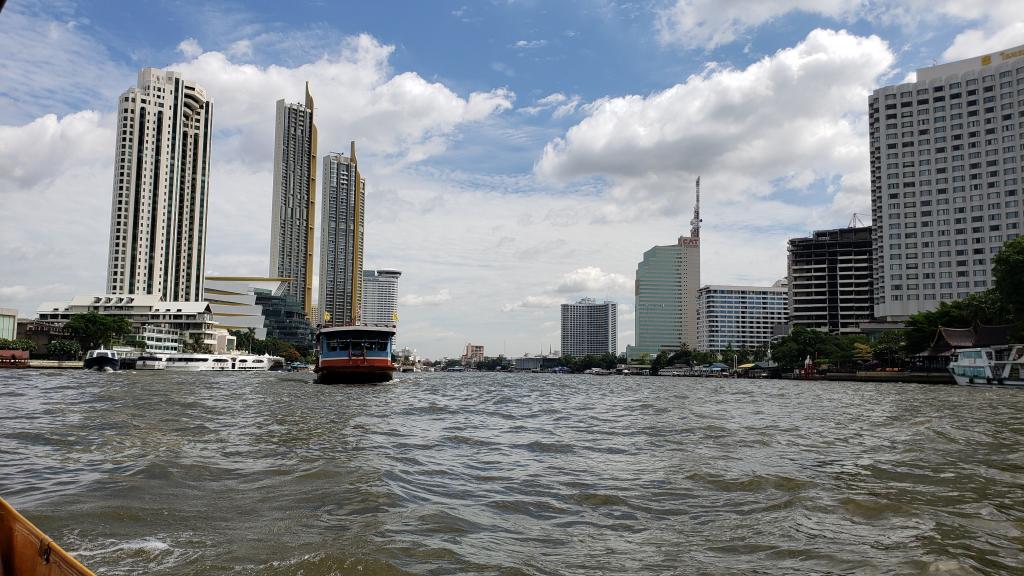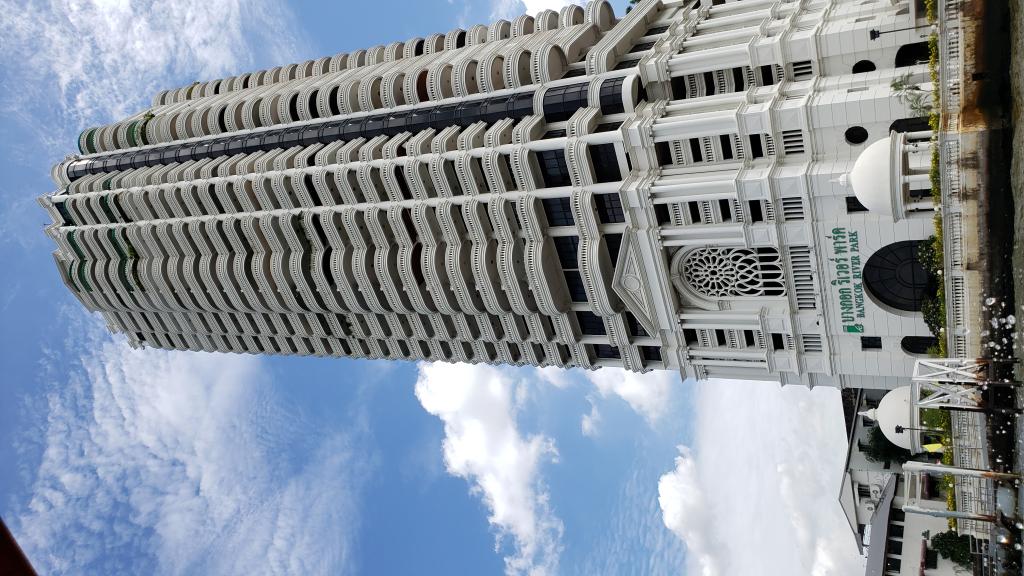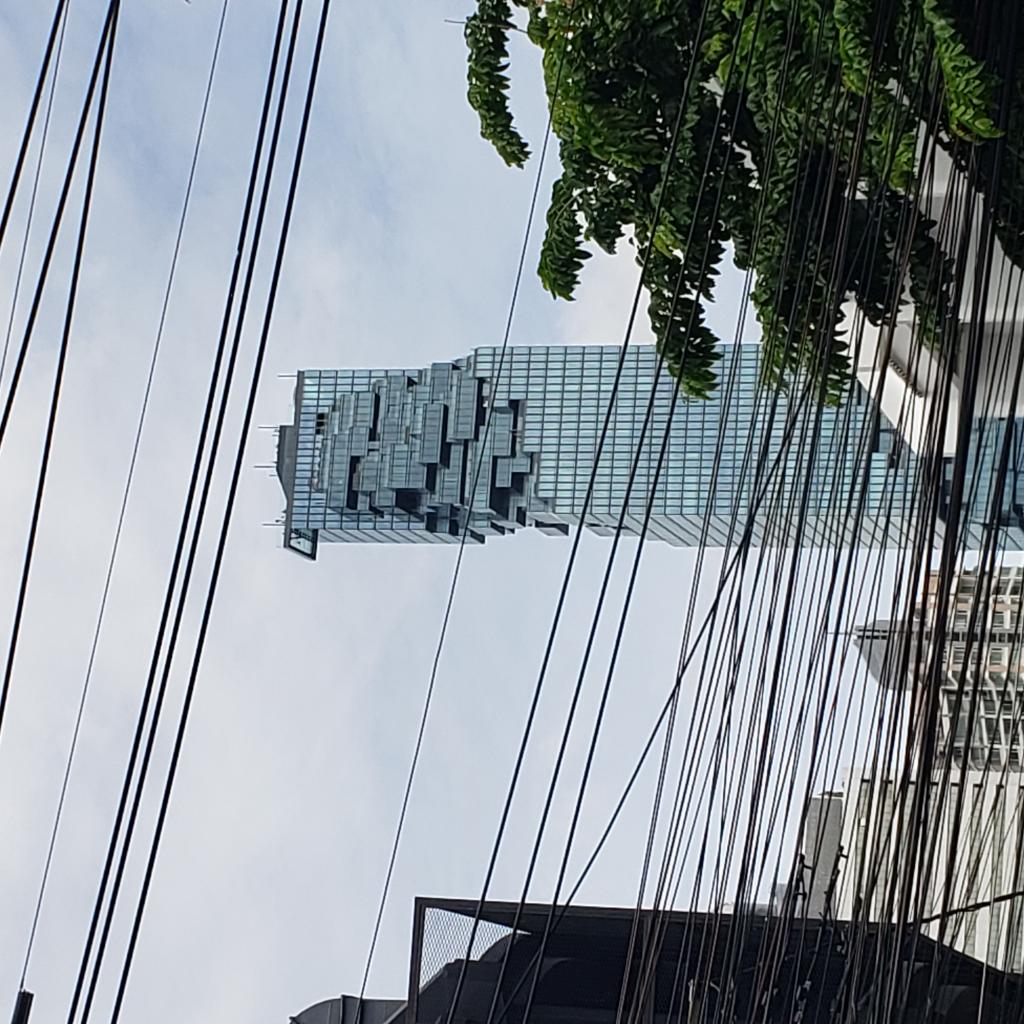 This building looks like it is falling apart… but it's not. As you can tell from these pictures the city is also a river city, and Thai culture in general has made it a major principle to avoid conflict, which in turn has allowed tolerance for a lot of things, including alternate sexual lifestyles.
After some hot touring around there is nothing better than a cool refreshing glass of watermelon juice…. delicious….