Ah, Chinatown. It's an interesting visit wherever it is– in this case in Bangkok. Millions of Chinese moved to this country due to the Communistic revolution. Here is some evidence…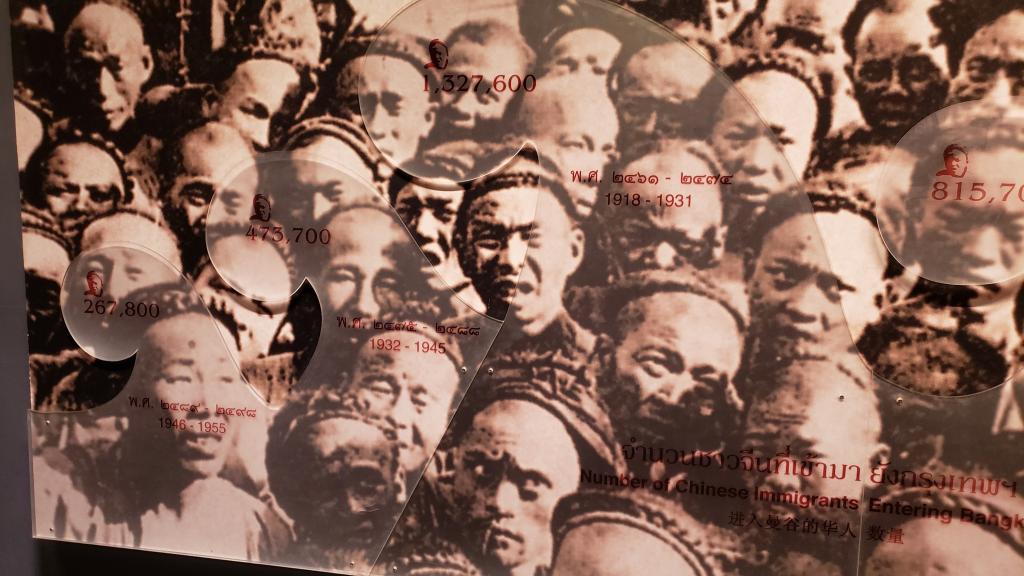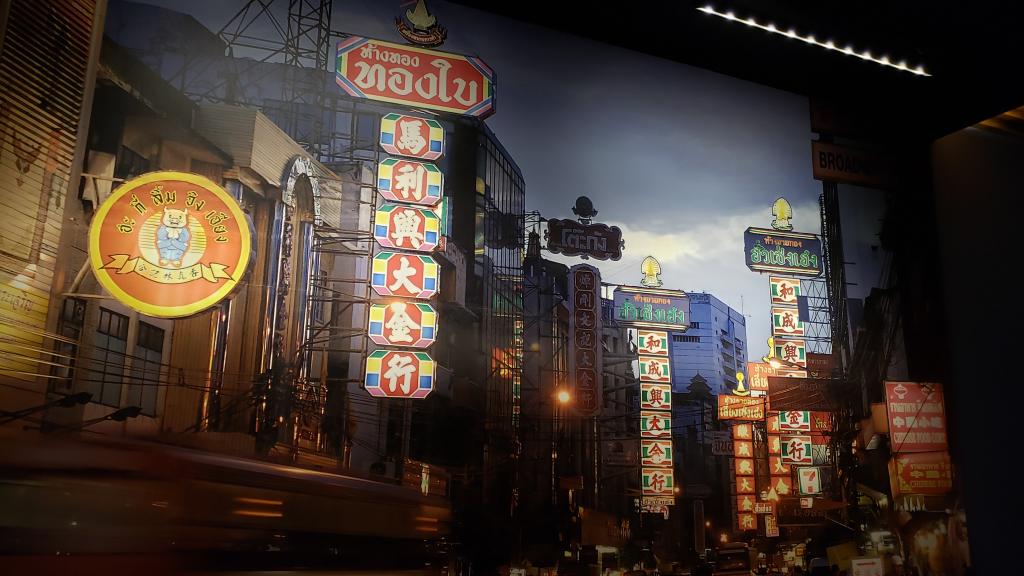 The smells, the tastes, the art and architecture are distinctive, but what the Chinese do have in common with the Thais is Buddhism…. (see the reclining Buddha above).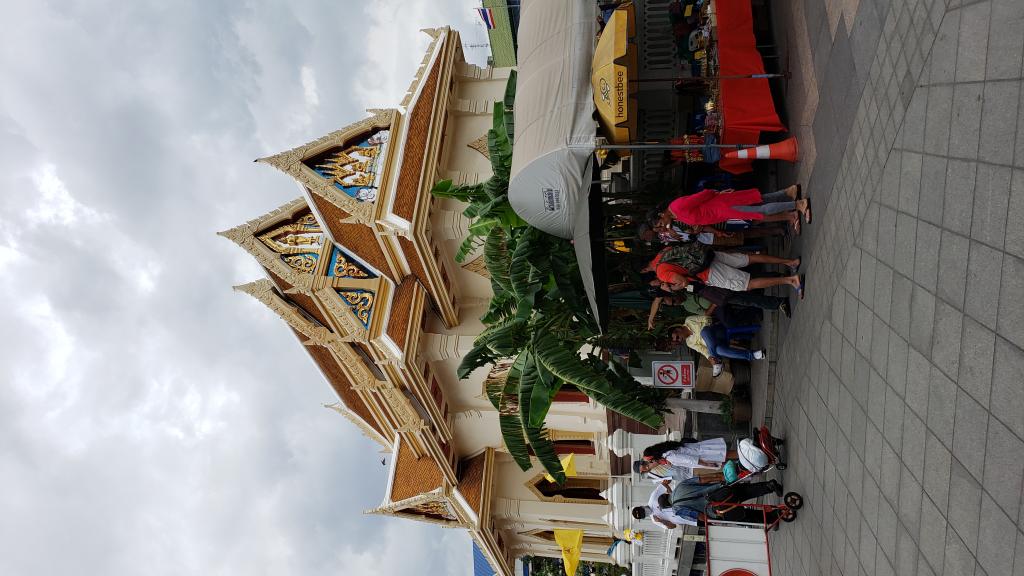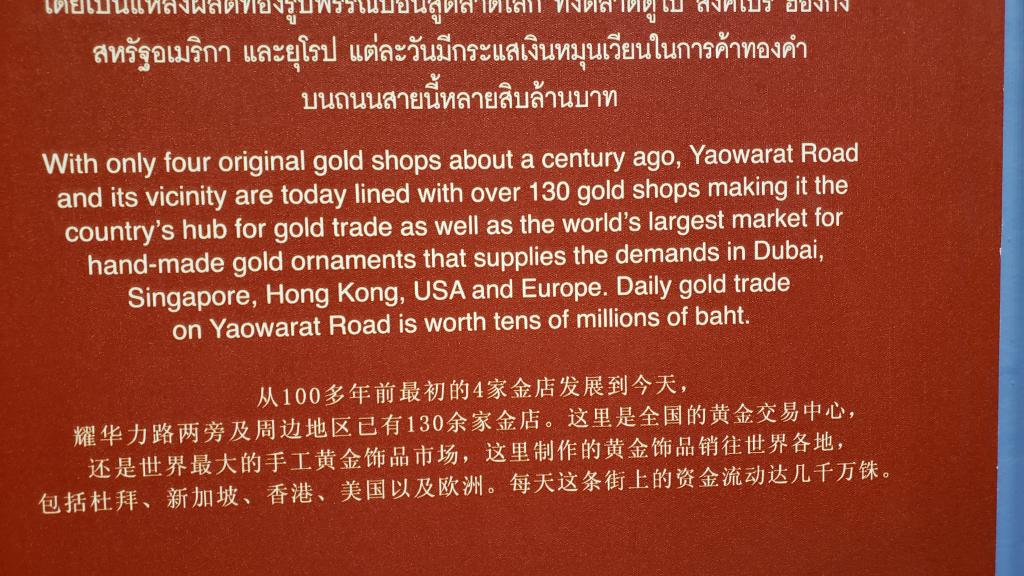 The art is interesting for sure….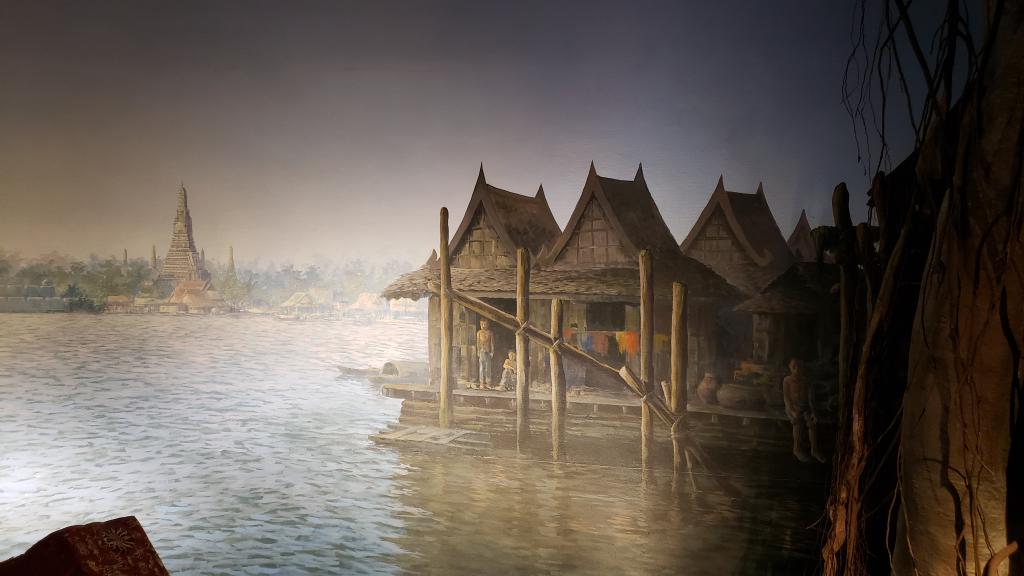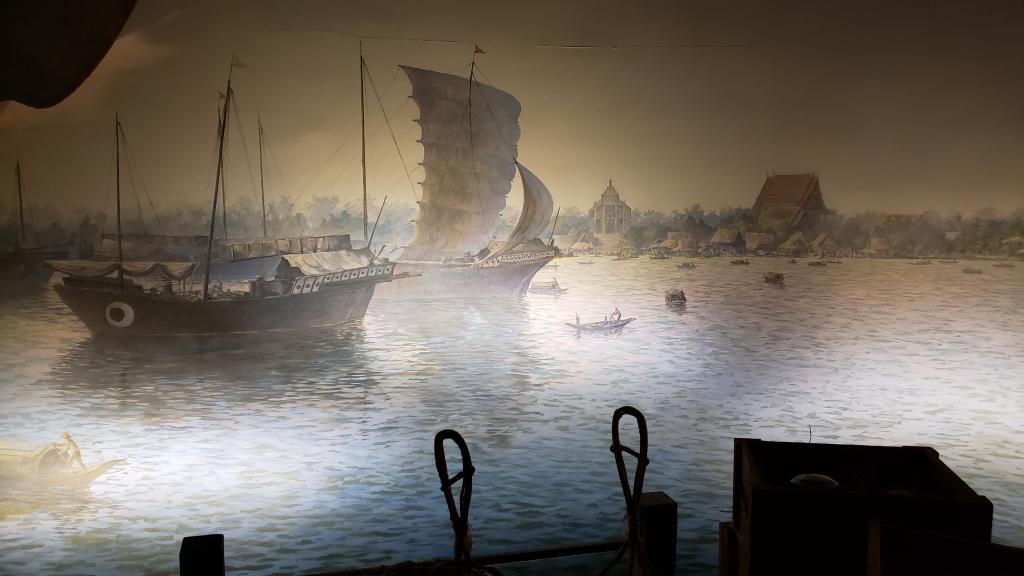 One more thing you may have noticed from one of the pictures above— while Chinese is a pictographic language, not so Thai. In fact Thai looks much like Hebrew with consonantal radicals and vowels as little squiggles above and below the line.