A Flemish painting from the early 18th century depicts John of Patmos' visions which led to the book of Revelation.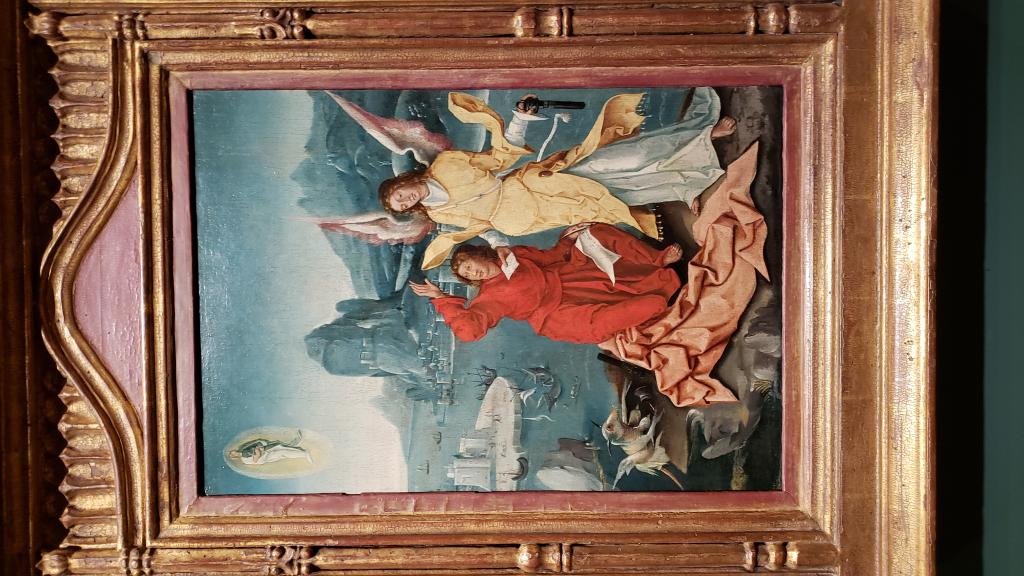 Sometimes artists just give free reign to their imagination. One such Italian 17th century painting is supposed to depict Christ at the pool of Bethesda healing the paralytic but it is perfectly clear the artist was keen to depict a gigantic Roman or Turkish style pool or bath, and the main subject matter almost gets lost in the size and scope of the painting, left to one side.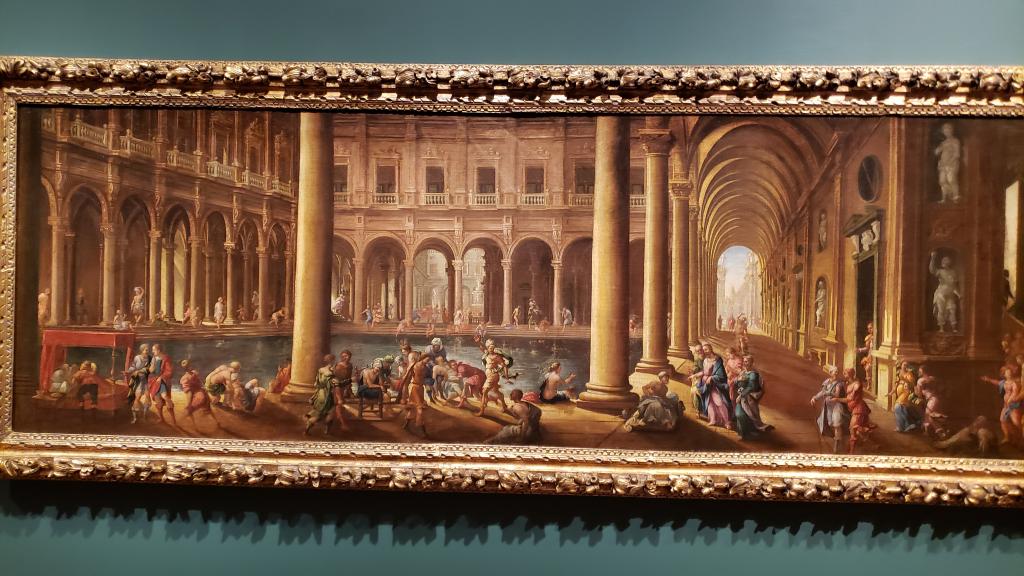 On the other hand, here is a very effective painting of Christ with a little child where Jesus sets the child in the midst of the disciples and says 'unless you turn and become like a child, you shall not enter the Kingdom…'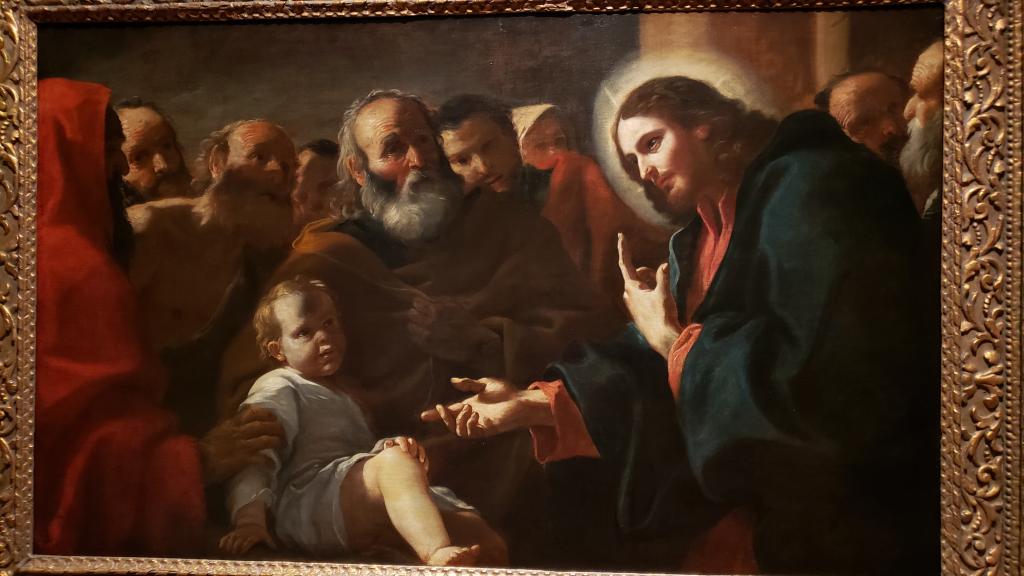 The artists is Mattia Pretl (17th century).
Another very familiar scene for painting is the mocking of Christ, this one coming from a disciple of Caravaggio (Dutch 17th century. Clearly the disciple has learned something from the master about how to effectively depict the human form.