It was Marshall MacLuhan who said— 'the medium is the message', and certainly all real artists are deeply concerned with the media in which they compose their work. Rightly so. The medium at a minimum conveys the message, and if done wrongly can obscure or conflict with the message. Irene decided she wanted to work with luminous fibers and thread.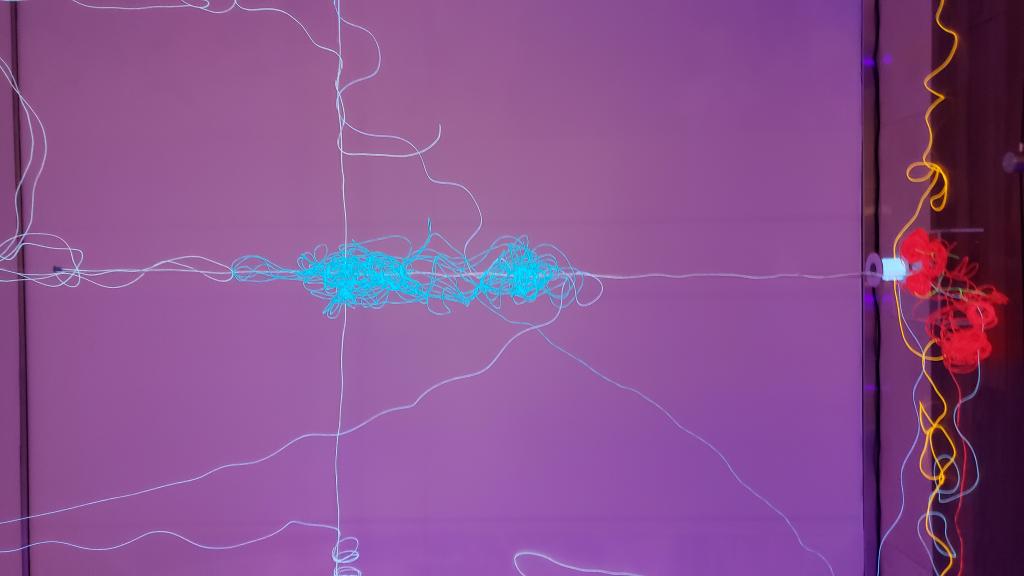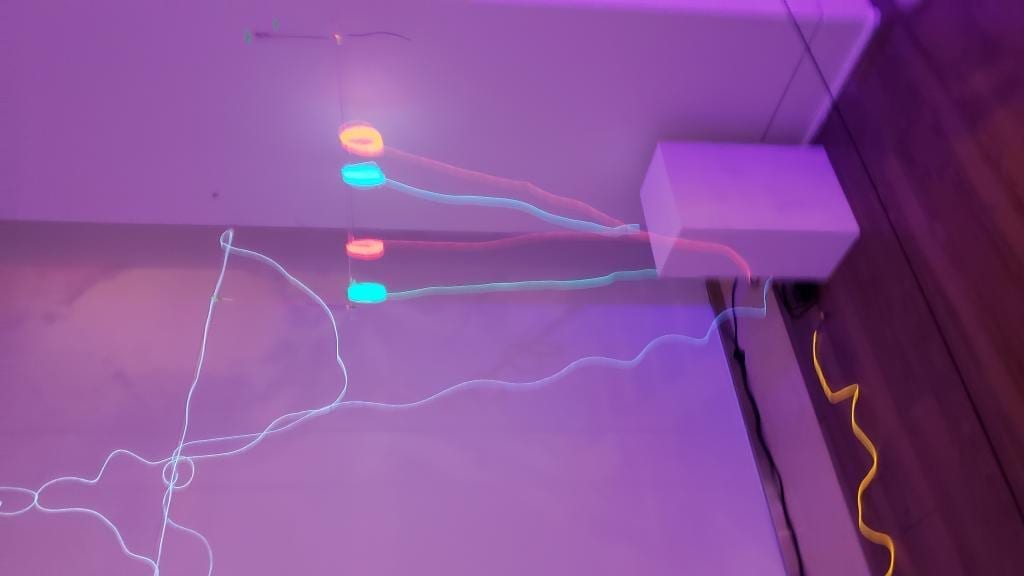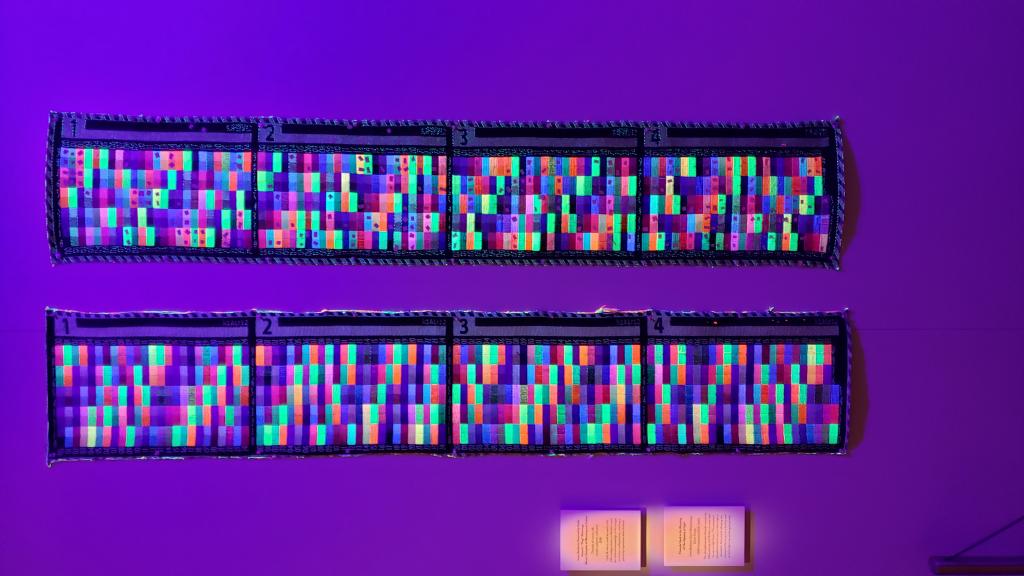 But what happens when one uses very opaque material? Look very closely at the next image.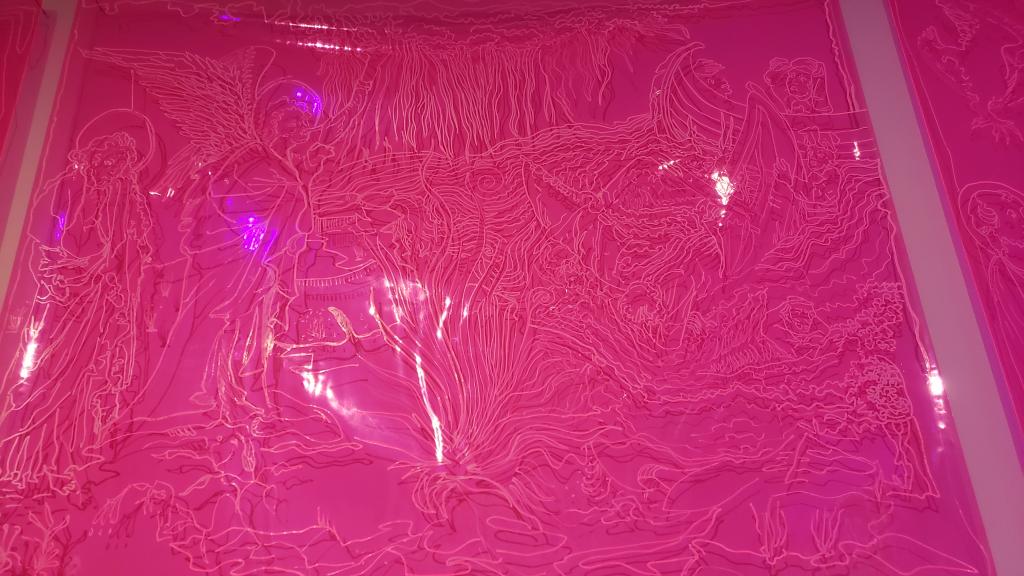 The following image was not orange on the wall, but through the camera lens, it turned out orange.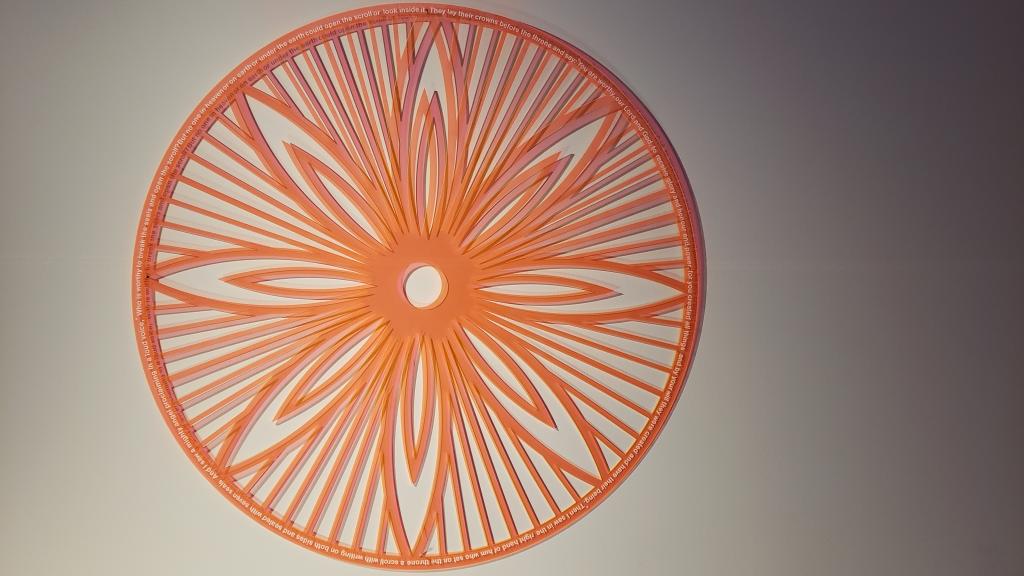 Just choosing the right materials and colors to do a tapestry of Revelation was a job in itself.